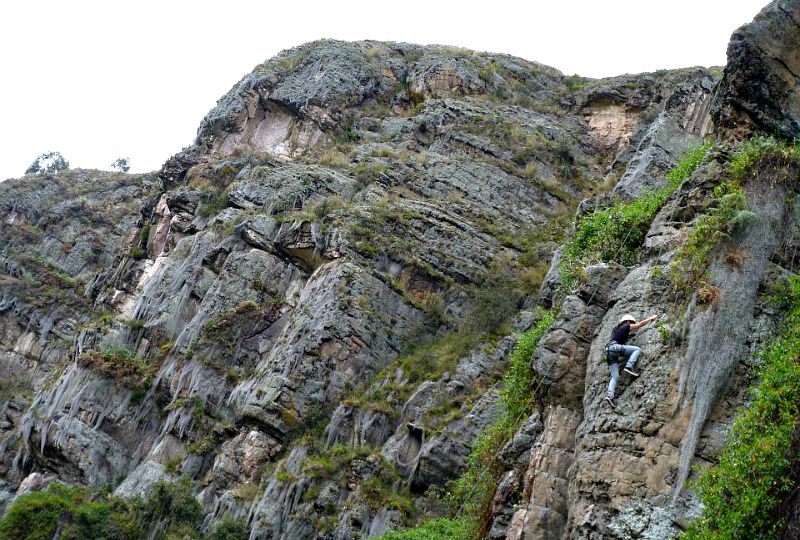 Buying travel insurance is more than just having peace of mind when you travel. So often we buy travel insurance thinking we are never going to actually need it. So, we do a quick online search and buy the travel insurance policy that best fits within our budget, without really doing the work to read the fine print. I've been researching what travel insurance to buy for Colombia recently and this is what I have learnt so far.
First of all, thankfully, I have never had to use my travel insurance myself. But I have friends who most certainly have. I have a friend who broke her leg skiing in Japan without travel insurance and had to return home to Australia to a gigantic medical bill as a result.
I have another friend whose mother was in a car accident in South-East Asia, and thankfully she had travel insurance and was put on a flight straight back home and nursed back to health after experiencing traumatic head injuries. She made a full recovery, too, thankfully!
So, yes, travel insurance is definitely a must while travelling overseas, even if you feel like nothing will happen, or that you're unlikely to get into any trouble. Travel insurance doesn't just cover your medical expenses, either. It covers other unavoidable occurrences that you might be faced with while abroad. Depending on your policy, it can come in handy for those times you miss your connecting flight, or have your wallet or camera stolen, or when your luggage doesn't arrive at your destination.
How to choose the best travel insurance
1. Shop around
First of all, shop around and take a look at what policies are out there. There are third-party travel insurance websites out there, like Compare the Market, that do all the hard work for you and provide you with a list of options, providing prices and policy inclusions. This is a great way of seeing a whole lot of different policies all at once.
2. Go direct to the insurer
Now that you've shopped around, go back to the insurer directly and make sure you're getting the best possible deal with your policy. If you've been provided some options from your travel agency, for example, then be sure to get extra information from the insurer directly, too, just to make sure you're not paying for hefty commissions. This isn't always the case, but it is worth checking.
3. Read the fine print
Go a little deeper than just reading the first page of your insurance policy. There are other elements of your insurance that is in the fine print and it is worth taking a look at. Read it before making your travel insurance policy purchase, and then, if you have to make a claim, give it another read so you know what it is you are and aren't covered for. Check that all the activities you're planning to do while on your trip are covered by your policy. Are you hiking above 3,000ft or going abseiling or rock climbing? You might have to take out extra coverage to be protected should something go wrong during these activities.
4. Don't expect all policies to be the same
There are loads of different companies that are offering travel insurance, but they're usually offering policies by the top big insurers including Lloyds, American Home Assurance Company and others. But just because two companies are offering policies by the same insurers, doesn't necessarily mean they're the same. According to the Australian Business Traveller, companies negotiate policies from the bigger insurers and they can include or exclude different elements of the policy. So just because two companies are offering Lloyds or Allianz insurance, doesn't mean they're the same. Read up on what exactly they include in each of their policies.
5. Price match
Once you've done your homework and have found a policy that suits you, go to your travel agent or directly to an insurer you like and trust and see if they will price-match what you have found online. Be sure to discuss with them the policy specifics, too. You might just be about to nab yourself a deal if they are prepared to price match a competitor's offer.
6. Find out what the exclusions are
When it comes to travel insurance, assuming that anything and everything is included in our policies can lead us to some difficult and stressful situations when wanting to make a claim. Be sure to find out what is and what isn't included in your policy, and be particularly vigilant when it comes to your exclusions. Often things like natural disasters or acts of God, for example, are not covered by insurers.
7. What type of coverage to look out for
The main things I look out for when searching for the best travel insurance are medical expenses, protection of my personal belongings and cancelled and delayed flight expenditures.
You really don't want to cut any corners with your medical travel insurance because, God forbid, if you do find yourself getting sick or injured and needing hospital care, you want to make sure your costs are covered and you aren't returning home to a medical bill you can't afford to pay back.
If you are going away for an extended period of time, then it is worth thinking about getting travel insurance that covers things like buying a ticket back home because a loved one has passed away. Companies like World Nomads offer what they call compassionate emergency trip home, which covers the cost of going back home suddenly if a family member dies or is hospitalised suddenly. They also offer cover for the costs associated with resuming your trip again.
8. Travelling with high value items
If you are travelling with expensive equipment laptops and cameras then you can also apply for extra cover for these items with World Nomads. After you've elected your policy you can add your high value items without depreciation being added to them. Simply type in what your items are and their value to make sure you are covered for them specifically.
9. Are you covered for adventure activities?
Another thing worth noting is, especially if you're doing some adventure activities on your trip, is to check what sorts of things are and are not covered with your insurance policy. I'm going to be doing some cycling and some trekking on my trip to Colombia so I really want to make sure that my travel insurance policy covers me should I get injured during these activities. World Nomads also provides the option of entering the specific activities you'll  be doing, so you can make sure you're covered while taking part in these fun times.
10. What if you extend your trip?
When it comes to travel plans it's pretty common that plans change, dates are extended and all of a sudden the insurance policy that you purchased while still in your home country is no longer valid. A particular problem I've found in Australia is that once I have left the country, I can no longer make changes to my existing travel insurance policy. When I've used World Nomads, however, I have been able to extend my insurance policy while overseas, or I can even buy a new insurance policy while overseas, too, which is what I did while living in Colombia. Originally I had organise an insurance policy with another company and began to have a mini freak out when I found out my policy was going to expire soon and other Australian companies required me to be in Australia to purchase or extend my policy. Thank goodness for World Nomads, that's all I'm saying.
If you're ready to buy your own travel insurance, or just want to get a quote, feel free to use the widget below.
If you're a fan of Sarepa and have found this website useful, then remember that by booking your travel insurance via the above links will help keep Sarepa.com up and running. I use World Nomads myself and recommend them because I trust and use them. Thank you!
Pin it for later!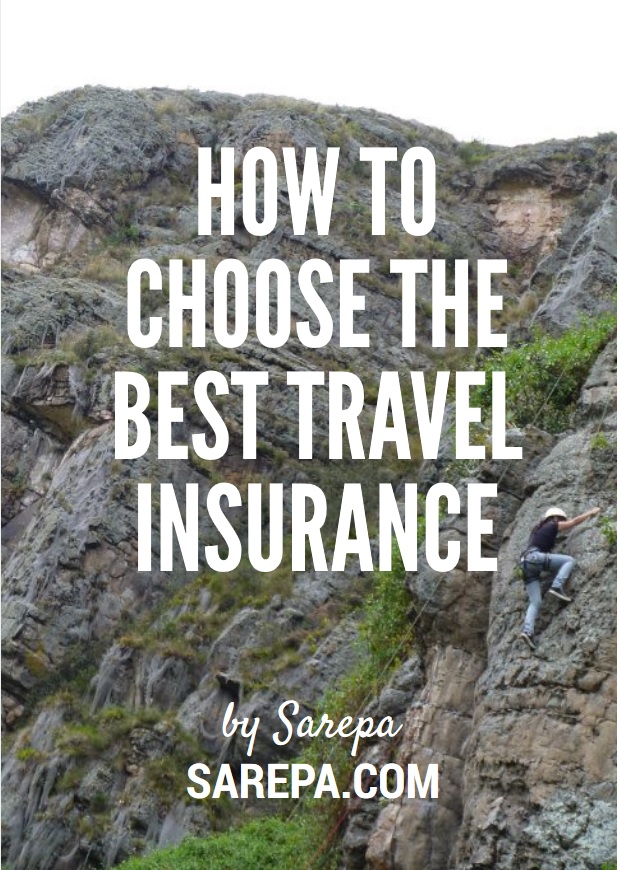 Do you have any questions? Be sure to let me know by either adding a comment below or by sending me an email. I'm here to help.