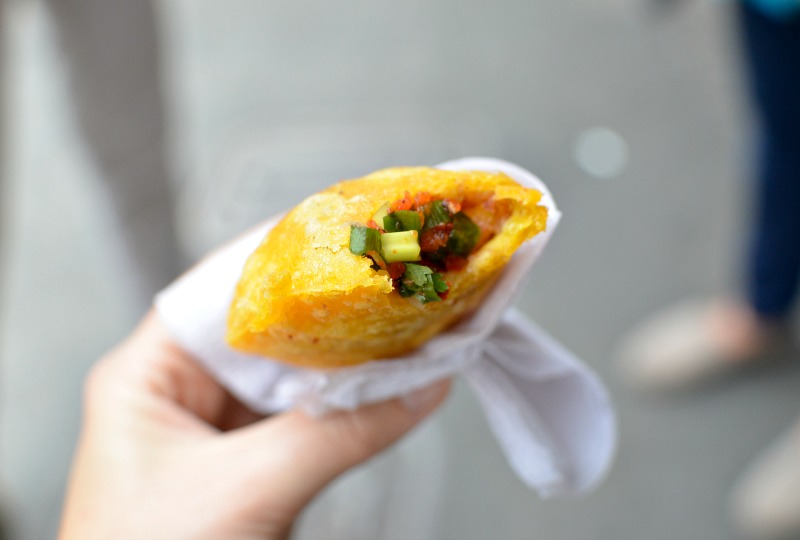 Colombian street food isn't something to be feared or avoided. It's made by industrious people sharing their food favourites from street corners or small hole-in-the-wall kiosks.
These are the places where local Colombians pick up lunch, or have a snack between meetings. This is where parents pick up desserts for their little ones on their way home from school. And, it's also where La Mesa Food Tours took us empty-bellied tourists on a bright day in Medellin.
Read more: Colombian fruit – How many can you name? (QUIZ)
Actually the Colombian street food tour begins in Envigado, a suburbs outside of Medellin, which is easily accessed by train. We met our guide, Laura, in the main square in front of the church, along with two other travellers from the United States, before making our way in the the bustling morning crowds in search of sweet, savoury, juicy and interesting-tasting Colombian street food.
Here is a short video of our experiences and be sure to look up La Mesa Food Tours if you find yourself wanting to learn more about Colombian street food while you're in Medellin.
Video: YouTube/Sarepa
Pin this post for later!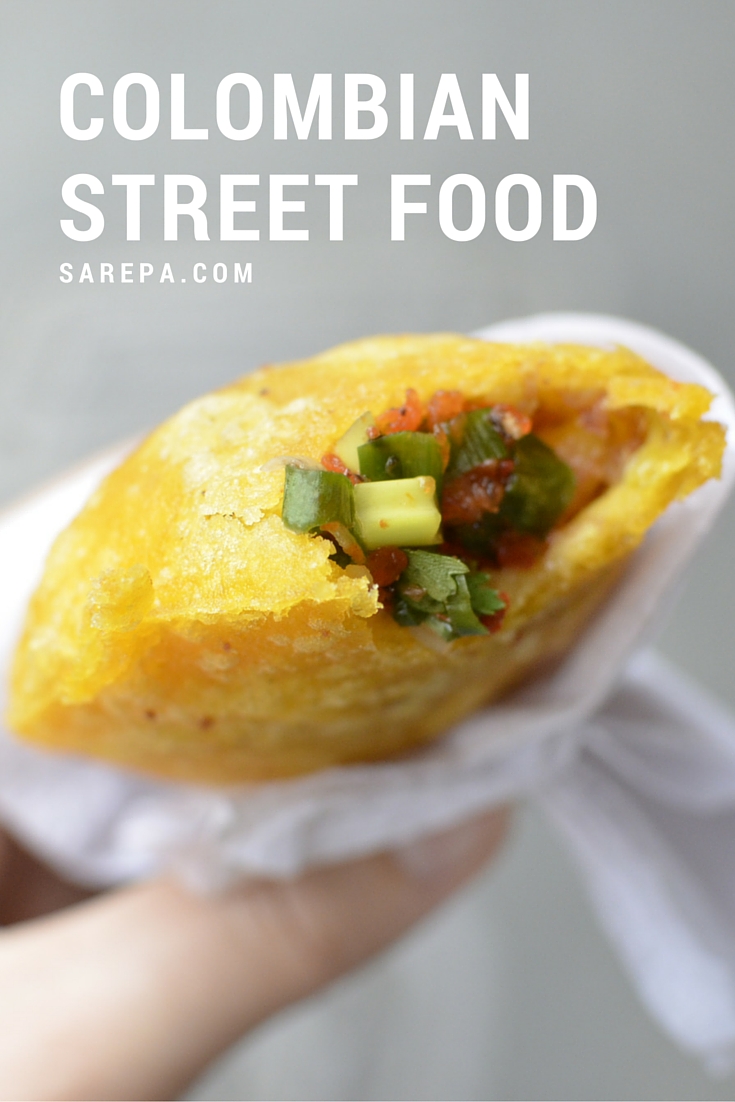 Learn more about Colombian fruits here. Have you been on a Colombian street food tour? What are some of your favourite Colombian foods? Let me know in the comments section below.
Sign up to receive your FREE eBook