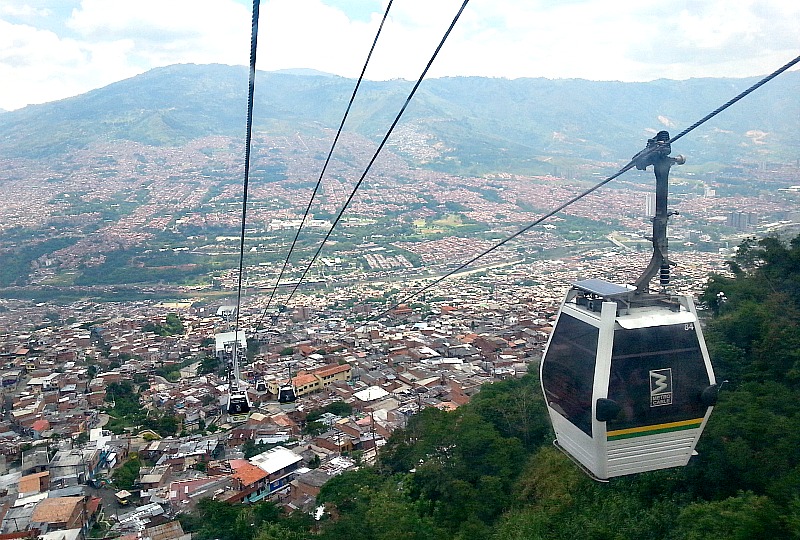 There's a lot to be said about Medellin. It's been called so many things over the years, but most recently, thank goodness, they're overwhelmingly positive.
Words like innovative, forward-thinking, metropolitan, cosmopolitan, fashionable are now being used to describe the city. I'm not going to go too much into what words were formerly used to describe Medellin, because undoubtedly you know the stories and the history, but if you don't then there are so many other sites with that sort of information.
Medellin is not without its problems, of course, but it's certainly an interesting city worth learning more about and I was lucky enough to explore it during a Medellin Metrocable Tour with Colombia4u.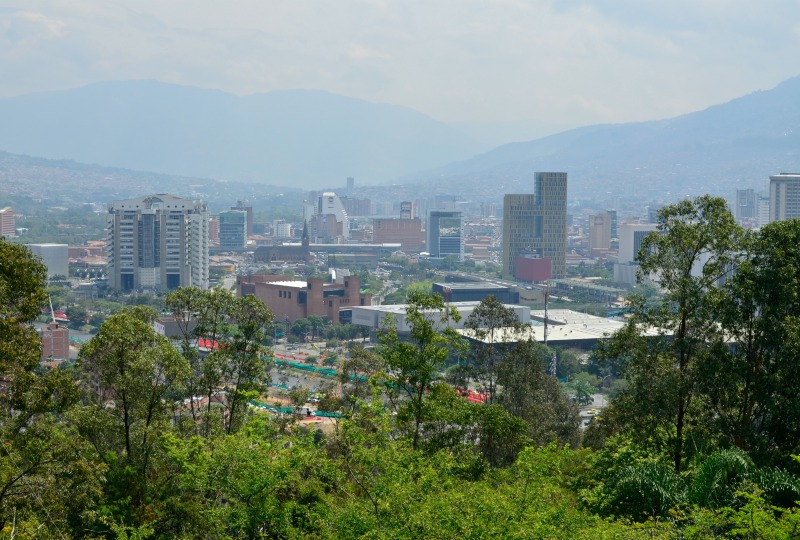 Our tour operator, Asdrubal, a local from Medellin, picked us up from our hostel in the morning and right then and there the tour kicked off. From the front seat of the car, he began talking about the most common dishes to eat in Medellin, from bandeja paisa to mondongo, pointing out popular restaurants as we whizzed passed.
As we drove through different suburbs, Asdrubal pointed out points of interest: the catholic universities, the museums, the art galleries and hot spots for partying and soaking up the local culture. He pointed out the Metropolitan Cathedral, declared a national monument in Colombia 1982, which was constructed using more than 1.2 million bricks. He pointed out the Barefoot Park a public space funded by the local utilities company, EPM, which is a place for children to play and enjoy the water features, especially on the days it gets particularly hot in Medellin.
But alongside these historic and cultural buildings, there is a history in Medellin that no doubt travellers want to see and hear more about.
When my partner Pej, who has never been to Colombia before, asked about Pablo Escobar I rolled my eyes and bit my tongue, frustrated that even my partner couldn't look past this part of Colombia's history during our visit.
Asdrubal responded, instead with disappointed resignation about the fact that foreigners are still so hung up about this unfortunate part of Colombia's past, with open understanding that, while yes, people are always going to be curious about this sordid element of the country's history, hopefully this will lead to an interest in other areas of Colombia. And with Pej, at least, it did.
Before we actually made it to the Medellin Metrocable, we saw a variety of other sites and points of interests in Medellin on the way. Here are just a few of them:
1. Plaza de Botero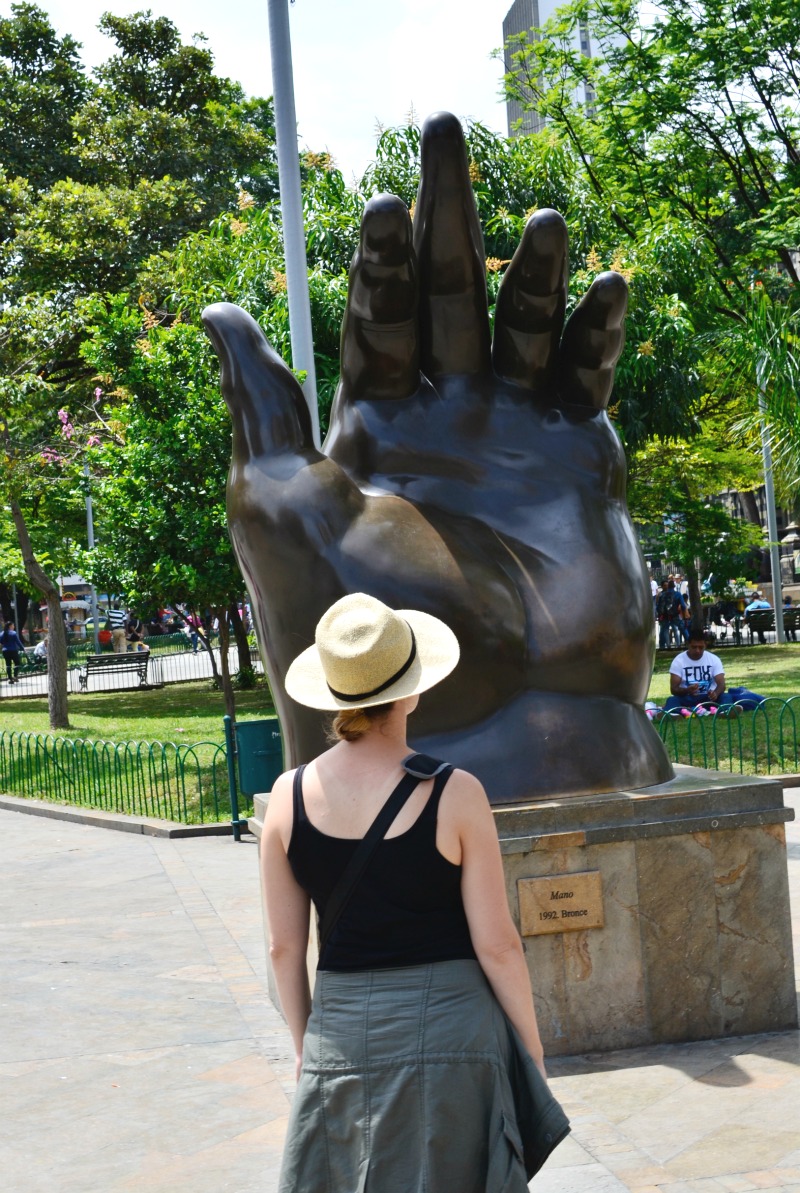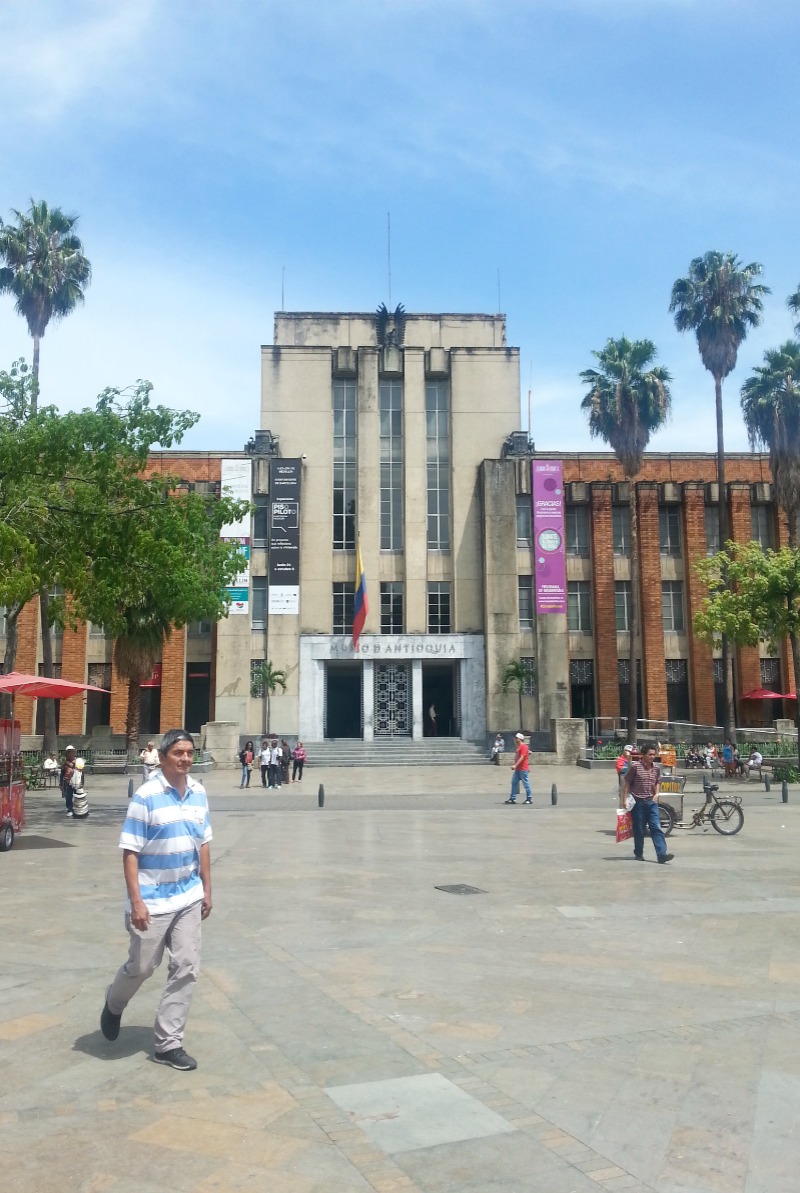 The Plaza de Botera is situated in the city's centre right out the front of the Museum of Antioquia. It's an outdoor display of 23 of Medellin local Fernando Botero's bronze statues, which were donated to the city and requested to be displayed in a area in which all people could enjoy the sculptures for free.
2. Pueblito Paisa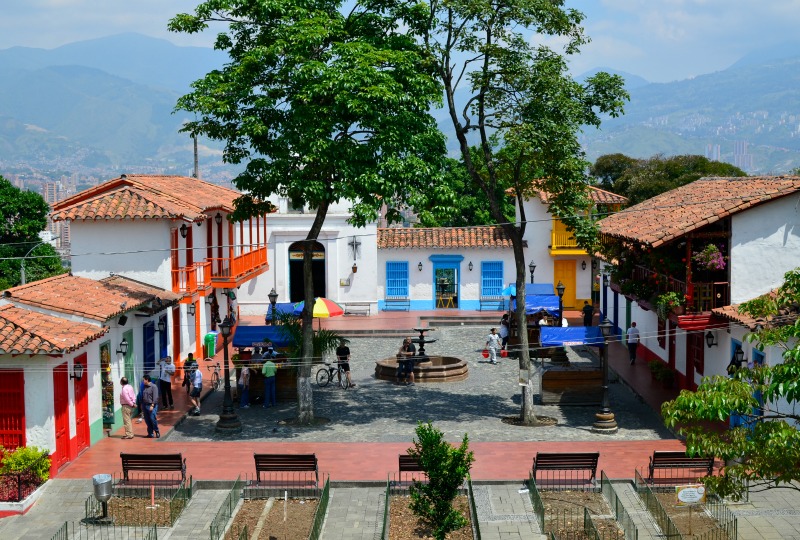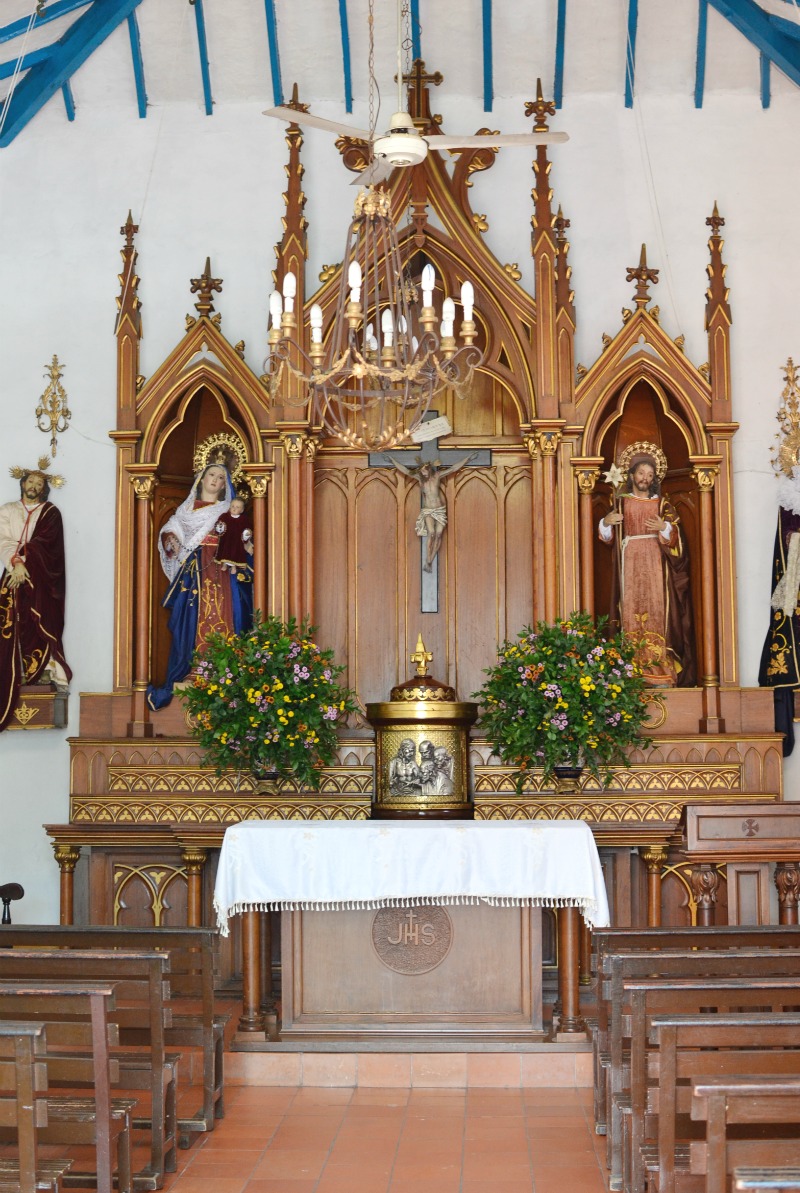 Pueblito Paisa is a small replica of a traditional town in Antioquia, situated at the top of Nutibarra Hill. Quaint buildings, not unlike the type you'll see in Salento, are brightly coloured in red, blue and green hues. There's even a small cathedral in the main square (as every city and town in Colombia must have!) and, because you're at the top of the hill, the view of Medellin and its urban sprawl is beautiful from up here. You might just spot a group of kids flying their kites on a particularly windy day, too.
3. Parque Lleras and El Poblado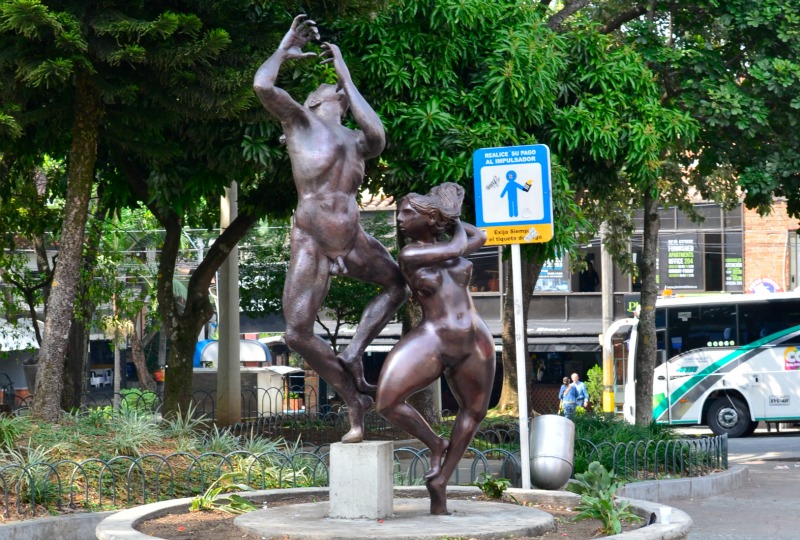 Parque Lleras is the party and dining district in Medellin, there are also loads of hostels in the area and it is a great place to have a bite to eat or a sneaky bevvy or 3.
4. Parque Explora and the Planetarium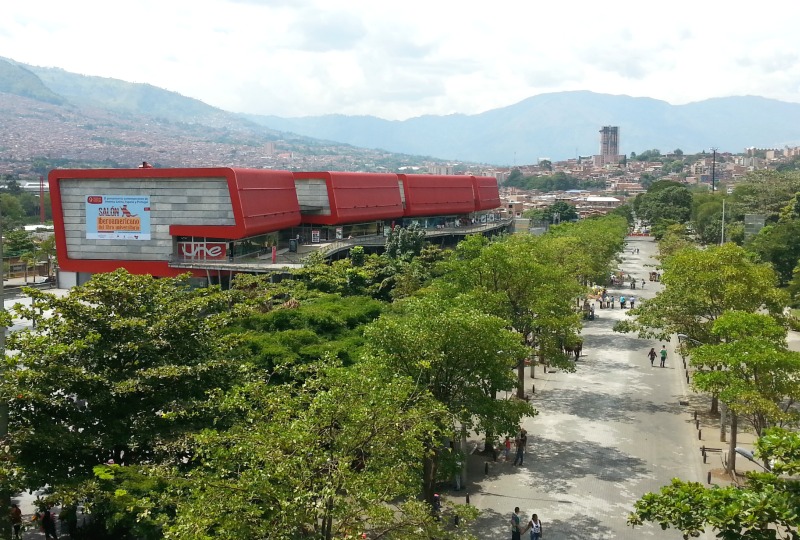 Certain parts of the city of Medellin were definite no-go zones throughout the 80s and 90s but since then local governments have been combating crime with cultural infrastructure. Money has since been invested into erecting buildings like Parque Explora and the Planetarium in some of the poorer areas of Medellin, and the discounted prices for locals makes them more accessible to the general public.
5. Pablo Escobar's former residence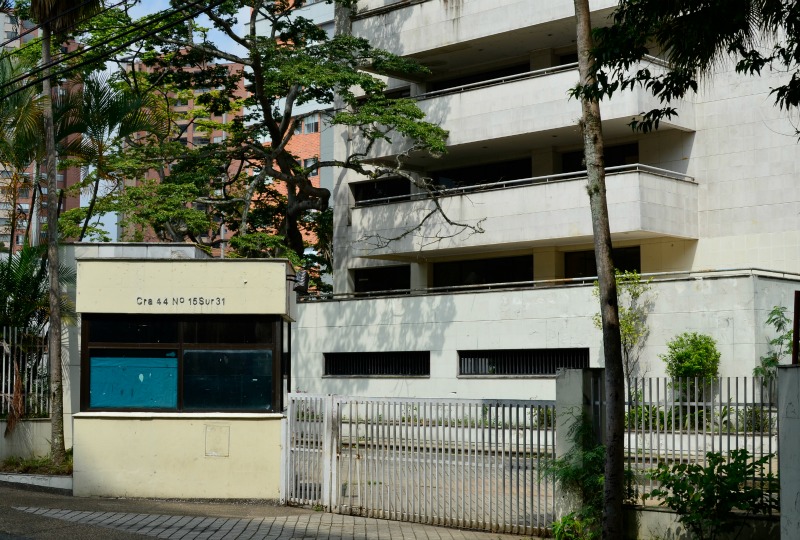 I'm in two minds about promoting the constant narrative of Pablo Escobar, but it is a real part of Medellin and its history and something worth learning about, at least enough so that you can move past it and learn more about what else Colombia has to offer. During our Medellin Metrocable Tour we visited one of Pablo Escobar's former residences at the Monaco Building in El Poblado. This is where Pablo and his family lived for some time during some of the most tumultuous yet most powerful years of his life. This is where one of many bombs went off in Medellin, set off by the Cali Cartel in attempt to kill Pablo.
6. Metro train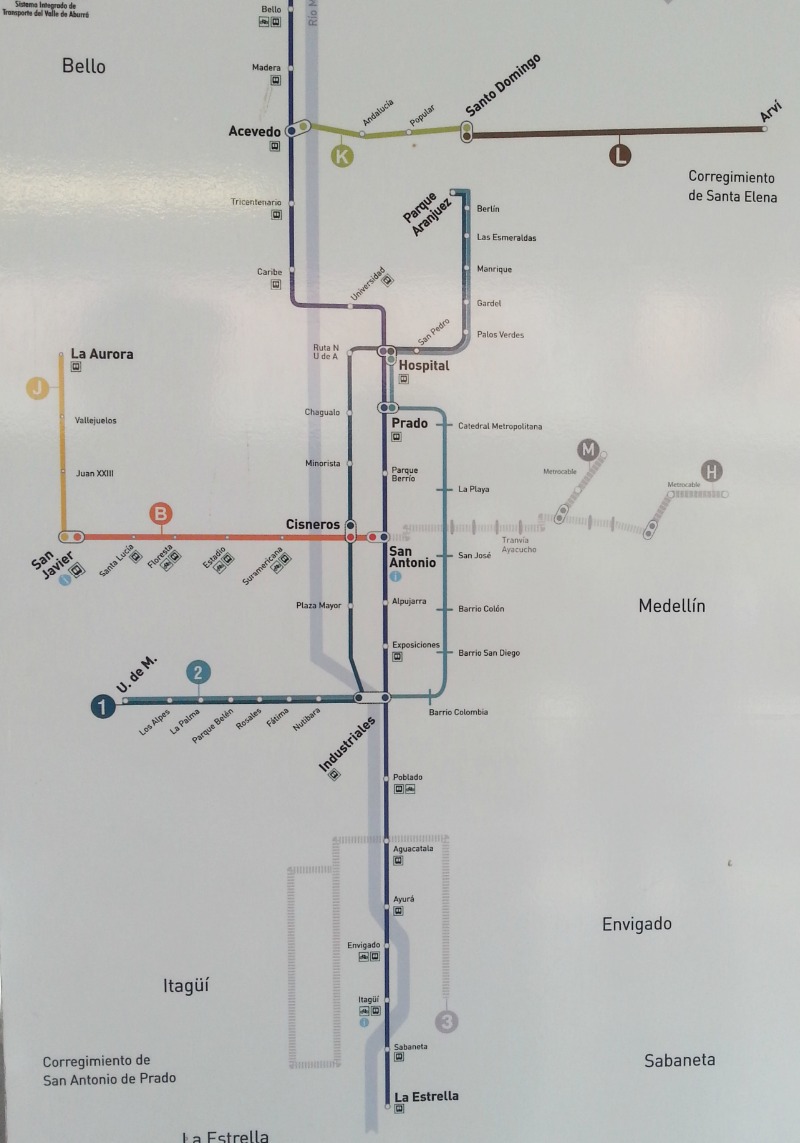 Medellin has had a metro train system for 20 years and it is the best way to get around the city for both locals and travellers alike. It is the only metro system in all of Colombia (high fives, Medellin!) and the inaugural journey took place in 1995.
7. Metro Cable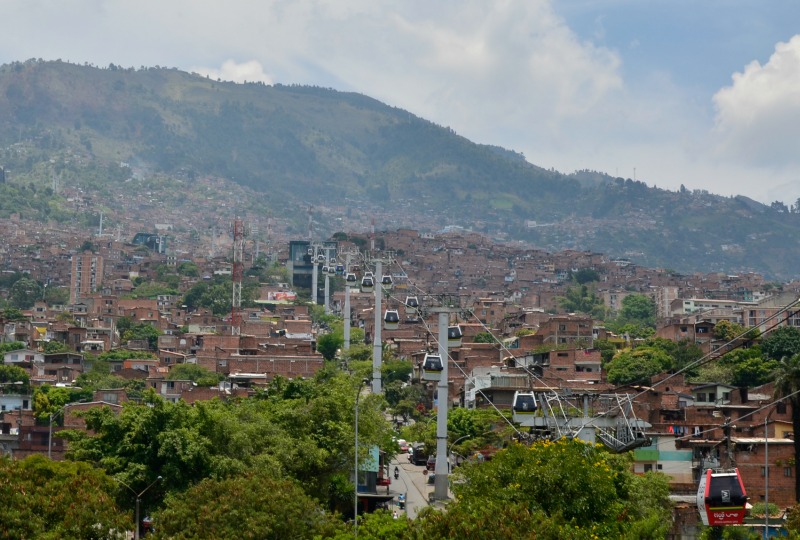 Of course, it wouldn't be the Medellin Metrocable Tour if we didn't jump on the Metrocable, would it? In 2013 Medellin was named the most innovative city in the world, largely because of the leaps it made to mobilise people from poorer areas of the city in order for them to have access to work, education and cultural activities.
One of the main reasons the city won the title was because of the metrocable systems, along with other means of transport available in the city – including a 28-story escalator and the aforementioned metro train system. We floated above the comunas of Medellin, once considered the most dangerous parts of the city, and shared the carriages with locals making their trips back home, one woman telling us that she'd had a motorcycle accident and had to head back home on foot, still with her helmet in hand.
We did a round trip of the area before returning back to the cable station, swinging above the houses below with their brightly-coloured doors and corrugated iron roofs, some held down with bricks and pieces of concrete. "Walking down the street, you wouldn't be able to tell if someone was poor or not," Asdrubal says. "People have an immense sense of pride here."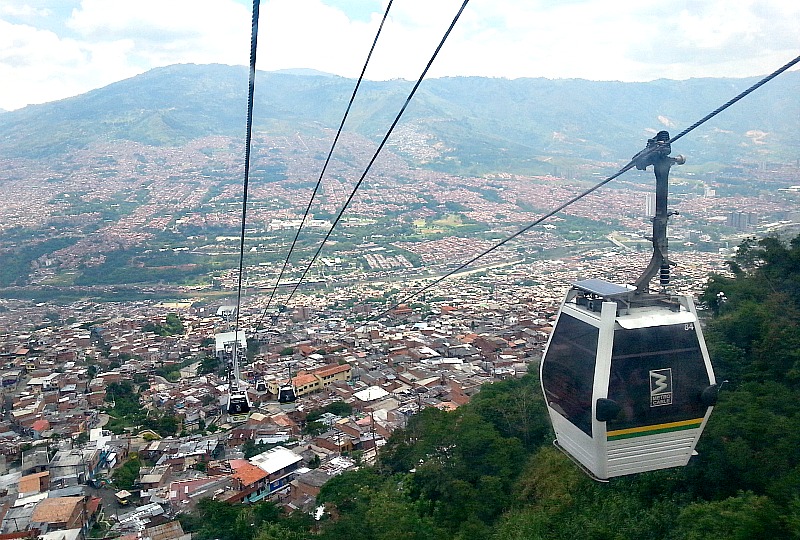 Where else did we visit during the tour: Edificio Inteligente, Plaza Mayor, Parque de los Pies Descalzos (the Barefoot Park), La Alpujarra Administrative Centre, Parque de la Luz, Parque Bolivar and the Metropolitan Cathedral and Coltejer Building.
How long it takes: 4 hours, not including pick up and drop off
My review of the tour: What I enjoyed most about the Medellin Metrocable Tour was that while we were invited to witness the beauty and innovation of Medellin, you know, all the best bits, the shiny bits, all the stuff that the locals want you to see, there was still an element of honesty on the tour, certain things weren't brushed under the carpet. Asdrubal was also very open to our questions about the city and Colombia in general.
Who's the tour for: This tour is great for anyone who either has limited time in Medellin and wants to see as much as possible in a short amount of time, or for those looking at getting a better idea of where everything is in the city before doing your own exploring.
How much it costs: The tour costs $61USD
More information: For more information or to book your own tour, visit the Colombia4u website.
Things to think about:  Our tour guide, Asdrubal, did the tour in Spanish, so unless you speak or understand Spanish relatively well, request an English guide.
To note: I was invited to experience this tour as a guest by Colombia4U. All opinions are my own. There are also affiliate links above. If you do decide to book this tour, please consider clicking the links from this website. This means I earn a small but much appreciated commission which goes towards keeping this blog up and running so I can continue to share all the things I love about Colombia. Thank you!
Pin this post for later!
Have you been on the Medellin Metrocable Tour? I'd love to hear all about your experiences in the comments section below.
Sign up to receive your FREE eBook