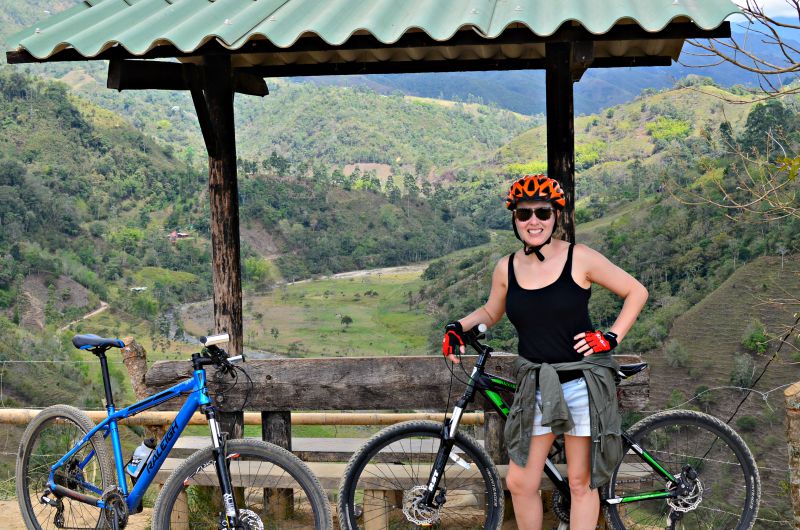 We'd spent the last four days in Bogota, so the relaxed vibe in the small town of Salento in Colombia's coffee region was exactly what my partner Pej and I were after. It was time to trade the graffiti art and the bustling Septima for the green countryside, wax palms and the Quindio River.
We'd caught the bus from the small city of Pereira and the drive through the mountainous region was absolutely spectacular. We spotted houses nestled in among banana trees on tops of mountains and hillsides, we watched men wearing cowboy hats ride their horses up the steep slopes, and we chugged along in our bus, the driver stopping to pick up a few locals as we went.
For a small coffee town, there's quite a lot to do in Salento: there's the trek through the Cocora Valley, and a walk up to the lookout point at the end of Calle Real, but on our second day in the region we were invited to do a bike tour in Colombia and discovered some of the surrounding areas thanks to Colombia4u. After spending some time relaxing and eating fried plantains the size of our heads (literally, they're massive!) it was time to reawaken our sense of adventure.
Bike tour in Colombia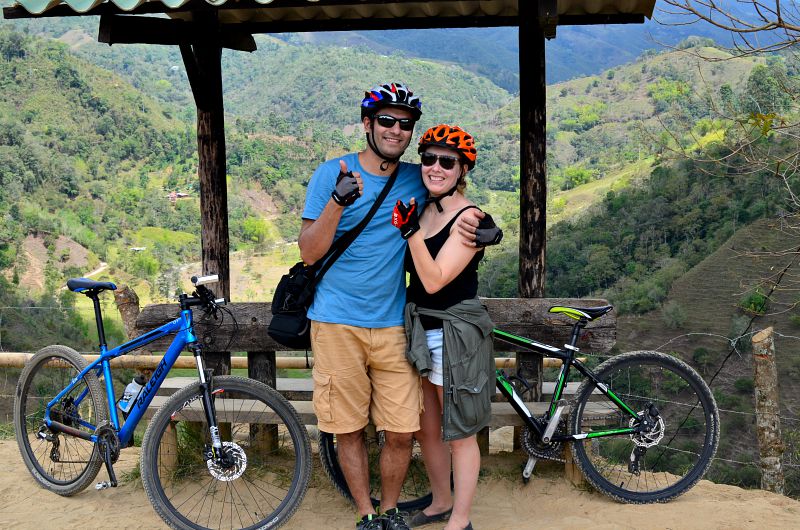 We'd just crossed "must go horse riding" off our Colombian bucket list before getting ready to cycle through Salento. We'd just had lunch before making our way up a small hill and across the yellow bridge to Hostel La Floresta, where our bike tour in Colombia began.
We passed by older gentlemen wearing hats with their thin ponchos draped over their shoulders, small children were trying to run away from their mother's grasp and young men whizzed past on bikes with their hair spiked, ears pierced and tracks shaved into the side of their heads.
La Floresta Hostel is a few blocks out from the main square of Salento, and one fellow traveller I met the day before, who said he'd trained with the Colombia's world cycling championship team while recently visiting Costa Rica, said that the bikes at La Floresta are some of the best mountain bikes for hire he's ever seen during his travels. He looked like he knew what he was talking about.
I was half expecting our bike tour in Colombia to be a leisurely afternoon ride throughout the town, but when our guide Islen came out in his bright red lyrca, I knew I was going to be in for quite the adventure.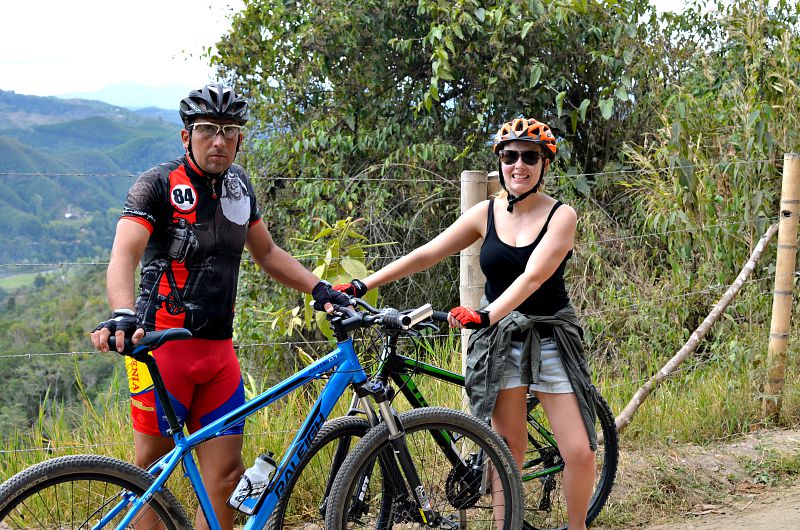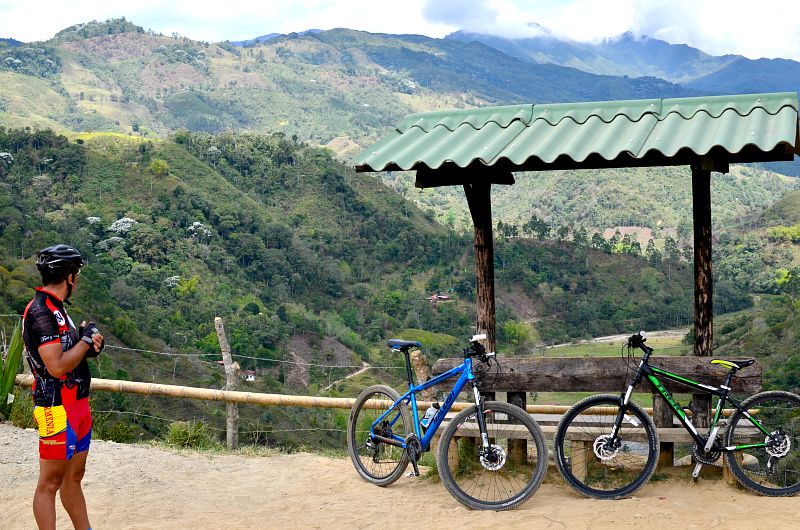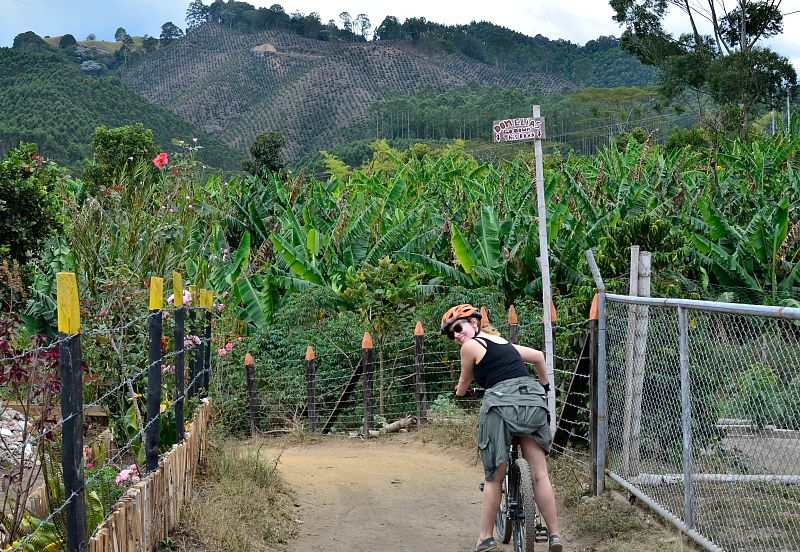 There were two different riding tracks that we could take, one was a 28km tour, and another a 13km route, but, even though most of the track was downhill, we only did around 4km and then made our way back. I'd say we are reasonably fit people, but our butts and legs just couldn't take much more than that! But, the great thing about this tour is that it is completely up to you and your abilities as to how far you want to go and how much you want to push yourself.
The dirt track winds through the Central Cordillera of the Andes, and we probably took so long to do our short route because we were so inspired by the views to take as many photos of it as possible.
The whole tour took a good couple of hours, including a very welcomed stop at Don Elias' Coffee Farm, where we learnt all about what goes into making organic coffee, from how the banana trees distract the insects to why the coffee trees are planted on a slope so they receive just enough sun and rain.
We were guided through the coffee farm along with an Italian couple, and then we all sat down to a hot cup of very strong Colombian coffee, before making our way back up to Salento, our legs feeling like jelly and our appetites ready for another plantain the size of our heads.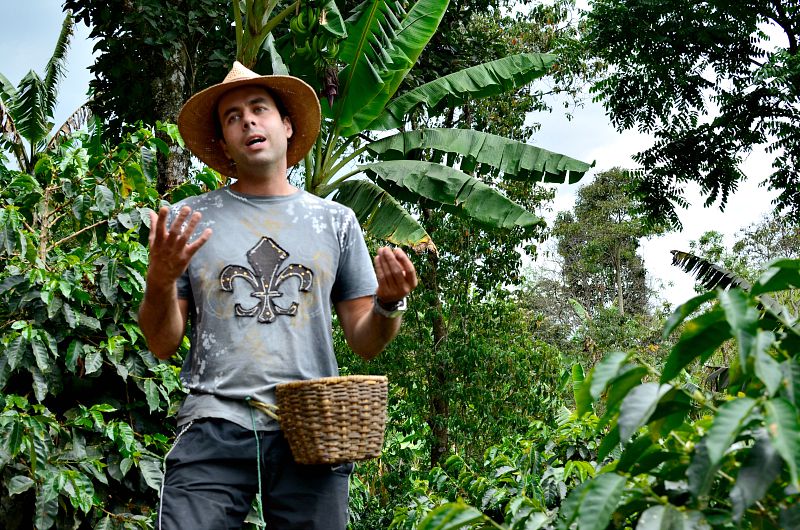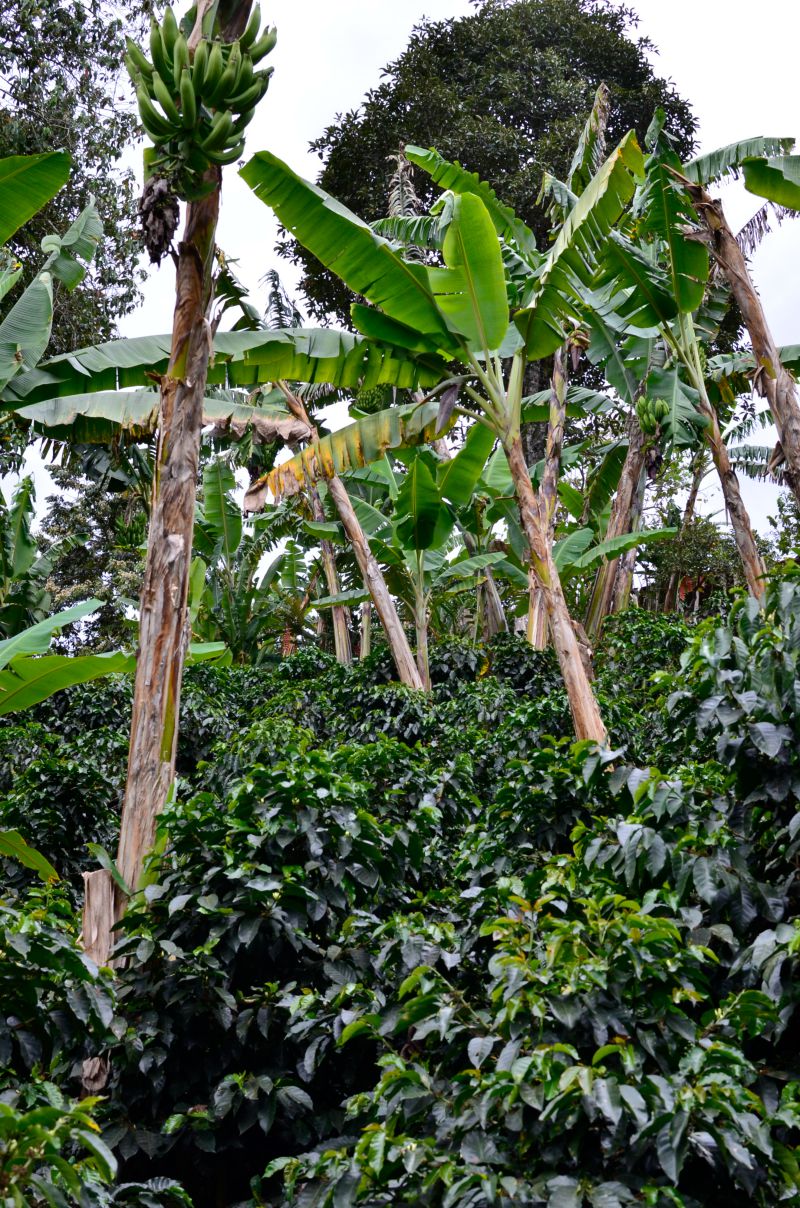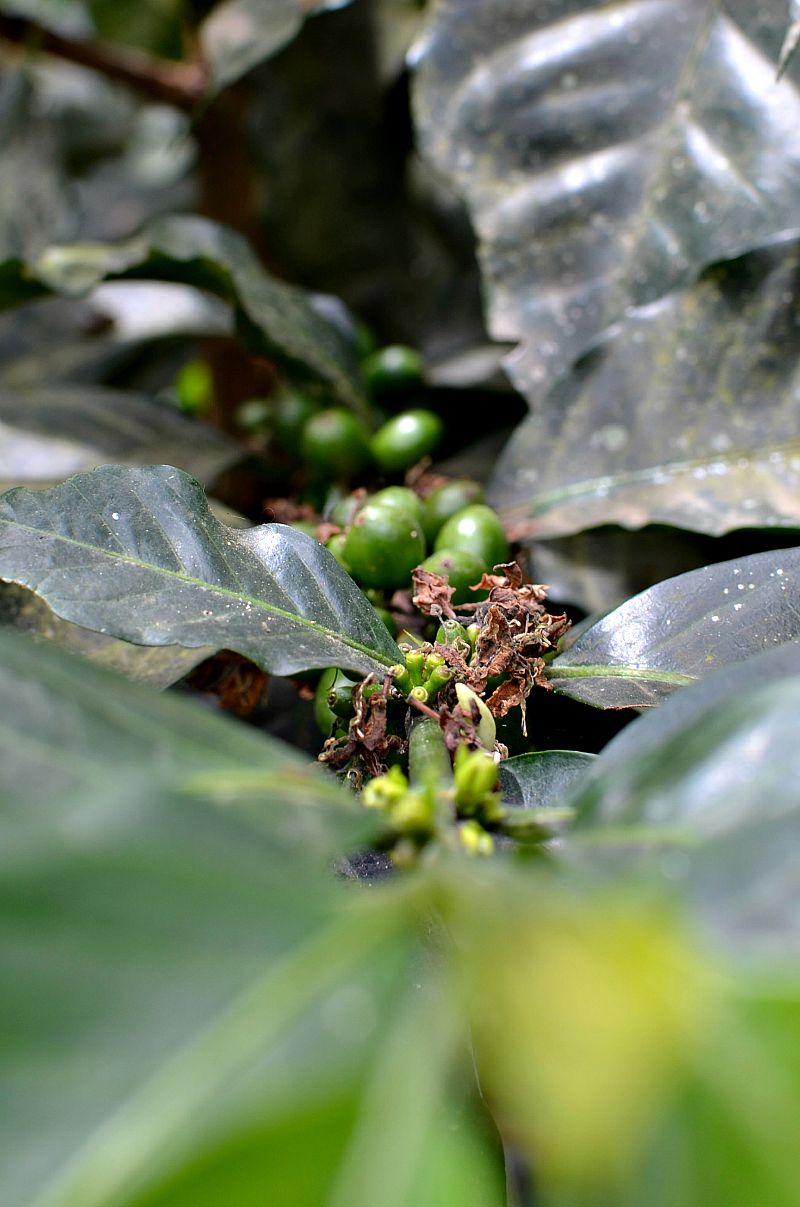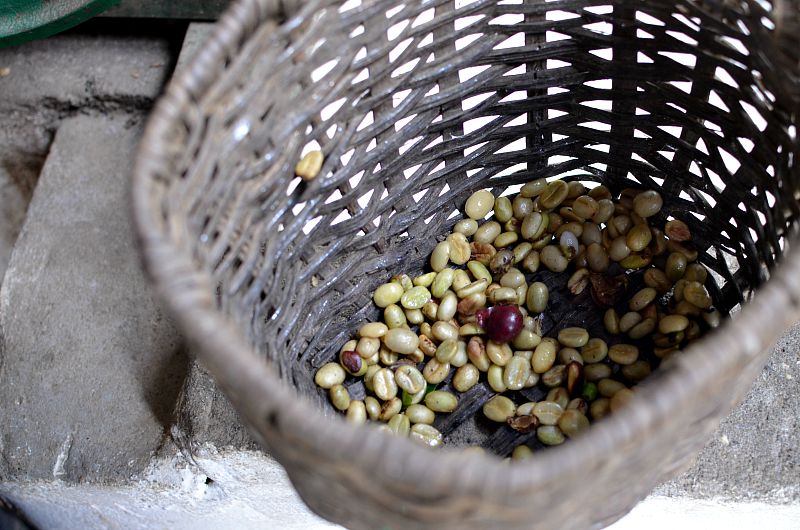 Sarepa was invited on the Salento bike tour by Colombia4u. For more information about this tour, or to book your own, click here. All opinions are her own.
How to get to Salento from Bogota: We caught a plane from Bogota to Pereira, which took around an hour, then took a bus to Salento, which took just over another hour.
Pin this post for later!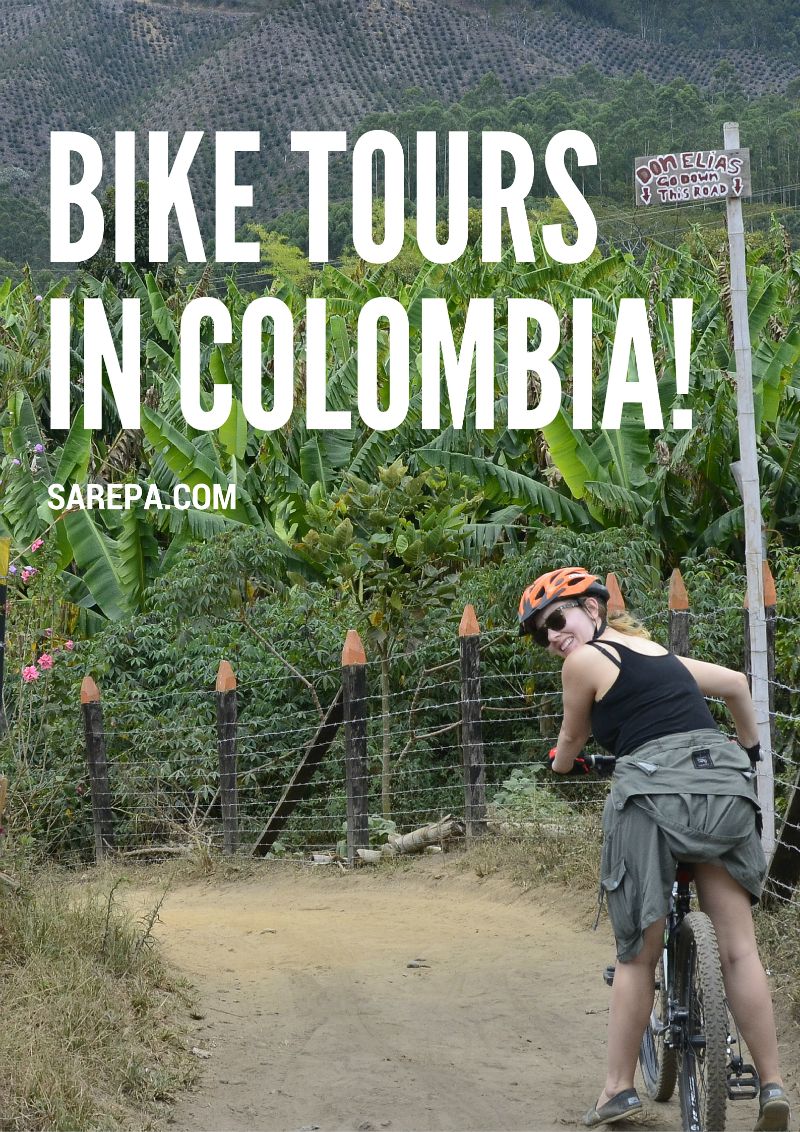 Have you done a bike tour in Colombia? I'd love to hear all about it. Share your stories with me in the comments section below.
Sign up to receive your 15-day Inspire Guide to Colombia