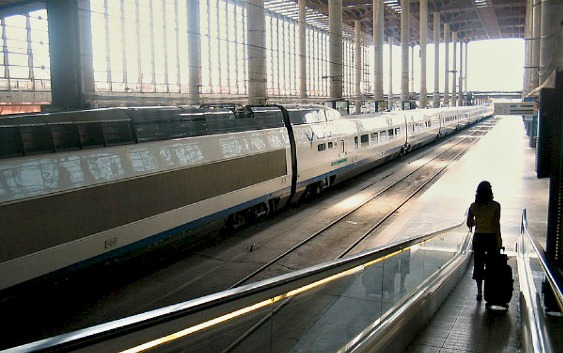 Every weekday morning I log on to Facebook to see what the world is talking about, so I can come up with news stories for a daily entertainment column I write for an online women's magazine.
Usually light-hearted topics appear in my news feed – viral videos, Game of Thrones plot theories – but this morning a different theme emerged.
Firstly, I woke up to news of political unrest: flight MH17 had reportedly been shot down on the Ukraine/Russian border by rebel forces and more than 11 Palestinians had been killed over the last 10 days as the conflict between Israel and Palestine continued.
Pictures of the Malaysian Airlines plane in pieces of scattered debris came up on my screen, as did images of injured and killed children covered in rubble being carried through the streets. I felt shocked, saddened and grateful to be a place of calm.
Something else, which at first I thought was entirely unrelated (maybe it is), appeared in my Facebook feed.
"Sometimes the world steers you in different directions, ones completely opposite than what you had planned," travel blogger Ryan Brown said in a post which popped up on Facebook this morning, called Why I suddenly returned to the U.S. after 8 months of travel.
"However much I wanted to try to keep traveling, and however much I stubbornly didn't want to return earlier than I had intended, I had to consider my position," Ryan went on, describing how a lack of funds left him unable to continue his travel plans through Italy, instead opting to return home to the U.S.
"And after three flights in 24-hours and a 15-hour bus ride, I was back in Washington DC. I was somewhere I never thought I'd see myself again that soon."
Accepting the predicament he'd found himself in, Ryan says he'll continue to travel, but this time from home instead.
"Since I will be in the US for a bit, I've been considering going much more in-depth about travel around the US and places I've been."
Ryan was the first of several bloggers who went on to share similar situations.
"Big news on the blog today — I've officially moved back to London!" Flora Baker, of Flora the Explorer, posted on her Facebook page.
"I've reached a point where I miss the qualities of home more than I appreciate the new places I'm seeing," the English blogger said, who decided to move back to London after travelling abroad for the last two-and-a-half years.
"Instead of being sad that my long-term travelling life is over for the time being, I should give London and England the chance to win me over."
Then, yet another blogger popped into my feed.
"I have a new project!" exclaimed Candice Walsh of Candice Does the World on Facebook this morning, speaking of her new mission called Split The Rock, a video series showcasing her home, the Canadian province of Newfoundland, after returning due to illness.
"Even when I'm spending six months in a constant state of euphoria and awe while travelling Europe, it's always good to come home.
"And every time that plane approaches the dramatic and slightly terrifying coastline of my island's east coast, I get butterflies in my tummy. Things are special here."
Stories of the imminent return home, or of those who have already landed on familiar soil, have filled my feed almost as much as the tragedies of the world today. Bloggers sharing why they decided to return to the land they grew up in, or how the situation wasn't in their hands at all, instead coming down to fate and completely out of their control.
As these posts sat atop one another in my feed, I wondered if subconsciously we wanderers have felt the gentle pull toward feeling safe and secure at "home". I wondered whether global disharmony has left us a longing for the familiarity and security that comes with being with the people and the surroundings that make us feel protected.
"I want my mommy to stroke my hair and make me tea," were Candice's words in a post she wrote about cutting her travels short, which illustrate my point nicely, but I'm not so sure of her sincerity.
Home can be on the other side of the world. Home doesn't have to be the place we grew up, or the country in which we were born. But when we live out of a bag, travelling from one place to another, making friends we many never see again in a couple of weeks from now, I wonder whether we drifters have been called back as times become increasingly uncertain in various areas across the globe.
It wasn't too long ago that I returned to Australia after living in Colombia, which for me wasn't by choice.
But just like Ryan says, "Sometimes the world steers you in different directions, ones completely opposite than what you had planned." And I wonder whether I've been steered in this direction because I wanted to feel safe in the comforts of home, too.
Are you a wanderer who's recently found yourself returning home? I want to hear all about it.