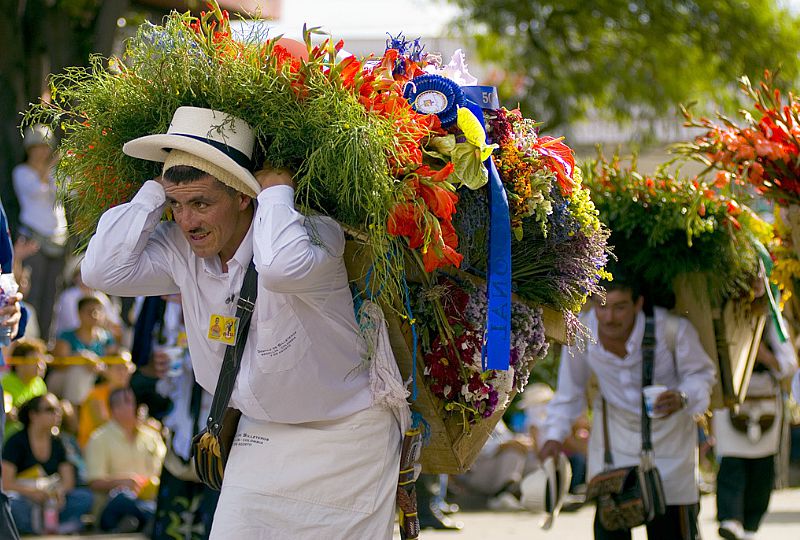 I've yet to experience the beauty and colour of Medellin's iconic Flower Festival firsthand, but it's certainly one festival that I'd love to visit one day.
The whole city seems to come alive to celebrate the city's silleteros, the local farmers who used to strap chairs to their backs to carry goods into town, including flowers.
Now the tradition is celebrated every years and the whole city comes together in their appreciation for the colourful flower arrangements, which can be found throughout the city.
If you missed the Medellin's Feria de las Flores this year, like I did, then take a look at some of the special moments captured this week.
1. Celebrations dedicated to the long history of silleteros:
2. Communities coming together:
3. Memorials made for the country's much-loved icons:
4. Giant sculptures made from the beautiful flowers of the region:
5. People documenting the day to share it with the world:
6. Celebrating the animals who serve their country:
7. People coming together to contribute during the festival:
8. Even the furry friends are getting into the spirit:
9. And the shopping centres have been covered in colourful flowers:
10. It's a celebration of tradition that get's everyone of all ages involved:
Have you been to Medellin's Feria de las Flores? Let us know all about your experiences in the comments section below. I'd love to hear all about it!
Pin this post for later!