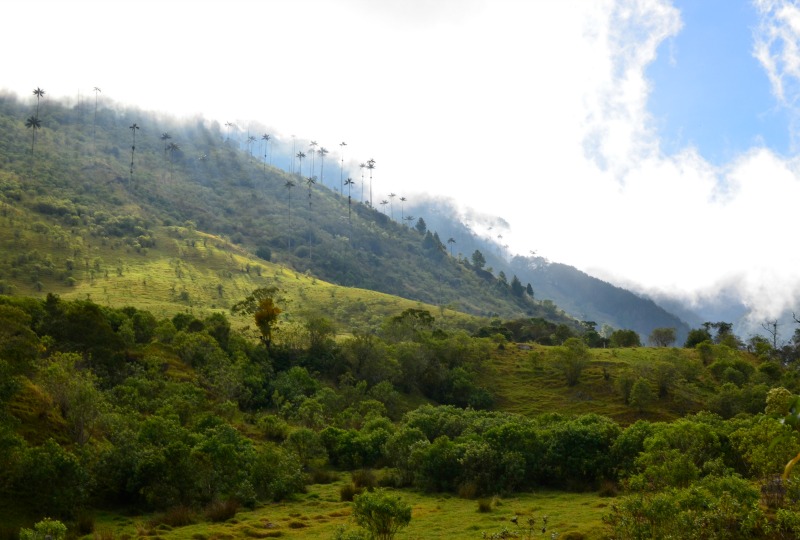 Trekking in Colombia can be one heck of an adventure. The local landscape varies from region to region, as does the weather and the types of animals you're likely to spot along the way, but to make sure you get the most out of your trips in Colombia, it is worth investing in, or at least thinking about, the type of equipment that you're going to take with you.
More: 8 Hikes in Colombia worth exploring
I myself got into a couple of tricky situations while trekking in Colombia, one of the most memorable was the time I got an allergic reaction to an insect bite and almost couldn't complete the Lost City trek. Take it from me and come prepared the next time you do any hikes. Here are some of my suggestions of what to take with you while you're trekking in Colombia. Do you have any other suggestions? Be sure to let us know in the comments section.
Your hiking shoes are going to be your biggest investment when preparing to do some trekking in Colombia. Depending on the type of hiking you're going to be doing and the type of terrain you're likely to be trekking through, you'll want to make sure you've got a pair of shoes with a decent tread on them. The grooves on the bottom of your shoes should be deep enough that they're going to grip on rocks, steep inclines and slippery surfaces. I bought a pair of these Salomons in 2012 and I still have and use them when I go trekking. They're a little worn out now, but they have been all over the place with me. They're actually a trail running shoe, so they're pretty light for a trekking shoe, they're breathable and have a great grip on the bottom. These shoes have done many a river crossing with me.
2. Quick-dry socks
If you're going to be doing some wading through some river beds while trekking in Colombia, then you're going to want to make sure that you wear a good quality pair of quick-dry socks. This will hopefully keep your toes as dry as possible.
3. Dry bags
Bring a whole bunch of dry bags with you when you go trekking in Colombia, especially in the wet seasons. These handy bags come in a variety of sizes, meaning you can stuff them with everything from your camera or phone to your laptop. Not that you're likely going to bring your laptop with you while trekking in Colombia, but they're sure to come in handy throughout the rest of your trip for all those moments you get caught in the rain.
4. Insect repellent
I cannot stress enough how important a good quality insect repellent is while trekking in Colombia. If you're going to be hiking through tropical jungle then you've got to protect yourself with an insect repellent that is tropical grade with a high percentage of DEET. You don't want to let an insect bite ruin your trip.
5. Quick-dry gear clothing
Just like having quick-dry socks, it's also important to think about using quick-dry clothing. Only because the combination of sweat, river water and rain can make for some uncomfortable trekking in Colombia especially if you're hiking through some remote and tropical areas over several days. When you're trekking for several days at a time you want to travel as light as possible, so if you can pack clothes that you can hang out to dry each evening and wear again in the morning, or the following morning, then it's sure to help and make your experience trekking in Colombia as comfortable and enjoyable as possible.
6. A comfortable bra
It took me a long time before I found a great sports bra that was both comfortable and supportive enough that I could wear it for long periods of time. Ladies, if you're going to be running, jumping into waterholes, slipping over rocks and crawling through passageways then you want to stay supported.
These little rock climbing must-haves are going to come in handy during your trekking trips, trust me! They're great because you can easily clip all your things together, like your dry bags or your camera or your drink bottle. While I was trekking in Colombia I would often attach my small waterproof camera to the strap of my bag using a carabiner, making it easy to access to  take the perfect shot in a hurry.
It's likely, at least a one point or another, that you might graze your knee or trip or scratch yourself along the way. If you do, it doesn't hurt to have a first aid kit on hand to help you in a sticky situation. This super light first aid kit has more than 57 pieces including a flashlight. If you're anything like me, though, the first aid kit is going to come more in handy after a big night on the town than while trekking.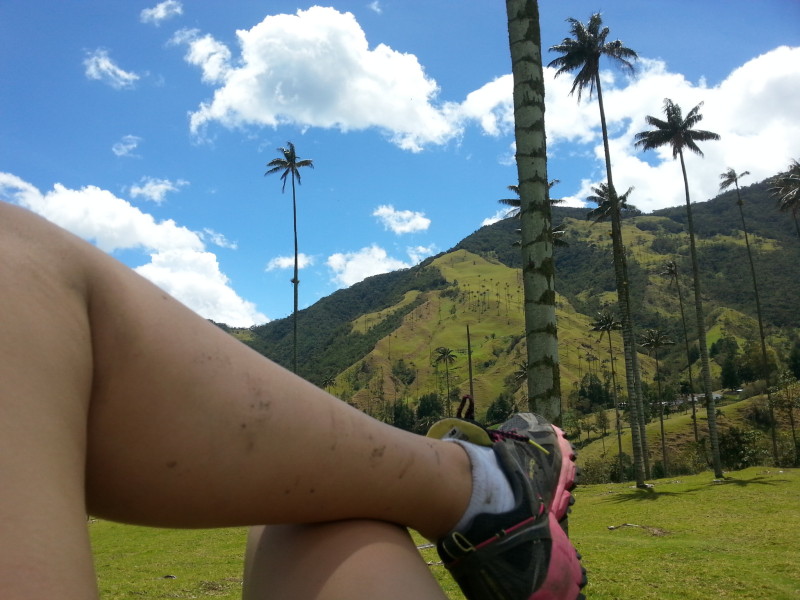 I often carried an aluminum water bottle while I was trekking in Colombia but a couple of friends of mine had camel bags which looked like a much easier way to carry around and access your drinking water. You can slip it into a backpack or into it's own bag which has straps so you can wear it on your back and not even know it's there. A small straw-like tube hangs from the top which you can throw over your shoulder and drink from whenever you're thirsty, without rummaging through your backpack to find your water bottle.
10. Sun protection
Sunscreen, hat and sunglasses are all so important especially while trekking for long periods of time in Colombia. You want to avoid dehydration and avoid sun damage as much as possible. Am I right? Sunstroke is not going to make for a good time. Trust me.
11. Light rain jacket
The weather in Colombia can be unpredictable so it is worth taking note of the climate in the region you are trekking through and asses what type of clothing you should bring on your trek. That could include things like a rain jacket, or a down jacket if you are trekking through colder regions of the country.
On a couple of different occasions while trekking in Colombia the group I was travelling with and I drank water from waterfalls along our hikes, but to make sure the water was safe for drinking we used water purifying tablets which makes sure the water is safe for drinking. A good option for longer hikes.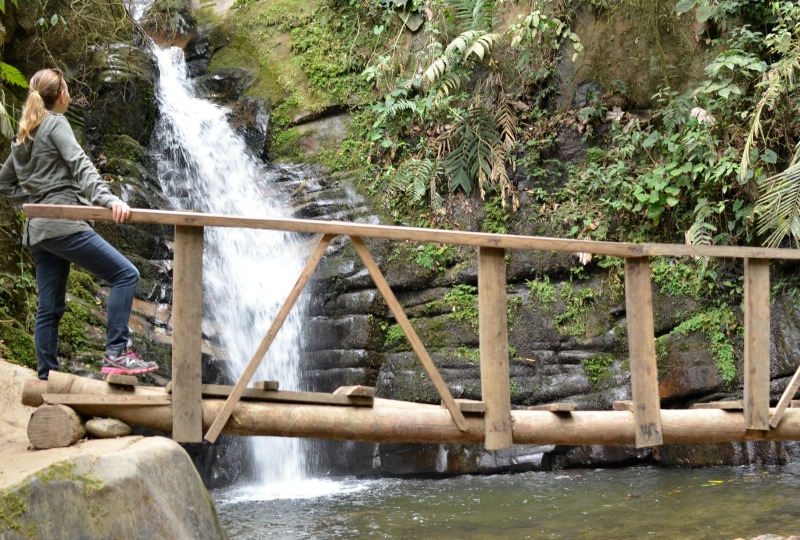 This little head torch was a lifesaver for me, especially while staying in spots overnight that didn't have electricity. Also, if you're like me and love to cozy up with a book in the evening, but don't want to annoy your fellow camp mates or hostel roomies, then this head torch will come in handy, too.
14. Day backpack
It's always important to pack light while doing any type of trek, especially if you're going to be carrying your items for hours or even days at a time. So, of course, it's worth thinking about what type of day bag you're going to use. Take something that has enough space to pack the necessities and also make sure you test run the pack before buying it to make sure the size and fit is comfortable.
Do you have any other tips for equipment worth thinking about before going trekking in Colombia? Let us know.
Pin this post about trekking in Colombia!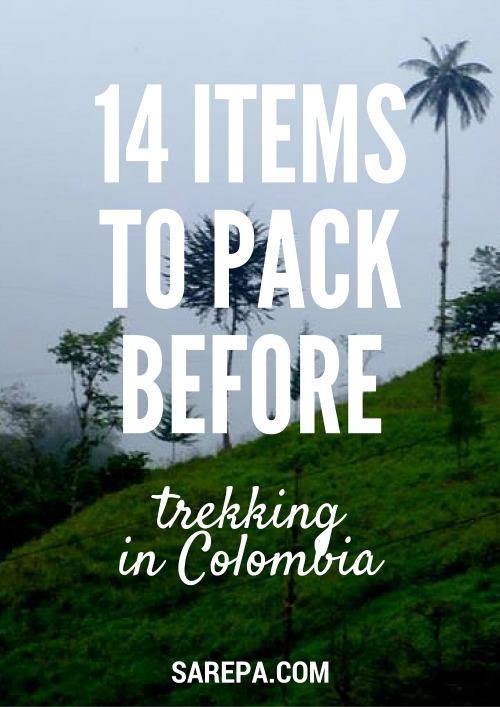 Sign up to receive your FREE eBook