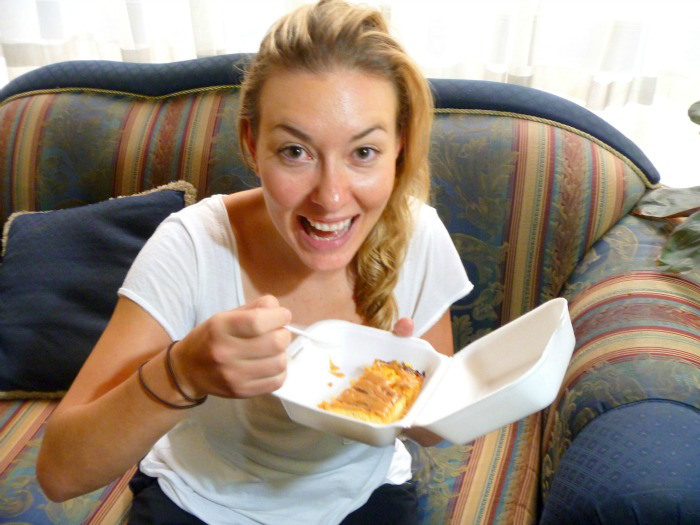 Colombians definitely have a sweet tooth. Walking down a street in Bogota you can spot businessmen walking hurriedly on their way to meetings with ice-creams in their hands. And no matter what time of day it is, whether you're at home after a long day, or tucked inside a crowded bakery on your way to work in the morning, hot chocolate and melted cheese always goes down a treat.
Now, I like dessert just as much as the next person but while living in Bogota I made it my personal mission to find out what the best desserts are and try every one of them. Colombian food isn't just rice, beans and arepas, people, oh no! There is a whole other food group to explore – desserts! So after eating on street corners, in restaurants and out of the back of vans, I've come up with Bogotá's top 5 desserts. Here they are:
1. Merengón
It may be because I'm Australian and that Merengón is very similar to our national dessert, the Pavlova, but I am a serious fan of this merengue-based dessert. It usually has whipped cream and guanabana (tropical fruit) placed on top, but basically you can get it with all different types of fruit. Strawberry is particularly popular and my personal favourite.
2. Milhojas
Milhojas is a deliciously messy crumbly pastry dessert. The name translates to mean 'a thousand leaves' because of all the layers of flaky goodness. It's made with puff pastry which is then filled with cream and arequipe. Yum!
Image: ravassa.posterous.com
3. Cuajada con melao
Cuajada con melao means curd with molasses and that is exactly what it is – cow's milk curd with a panela syrup. It has a silky smooth texture. Pour yourself a hot chocolate or a tintico (a Colombian cup of coffee) and you've got yourself a delicious Colombian dessert.
4. Leche asada
This is Colombia's answer to the flan. A wonderfully wobbly dessert made with condensed milk, cheese, vanilla, caramel and eggs.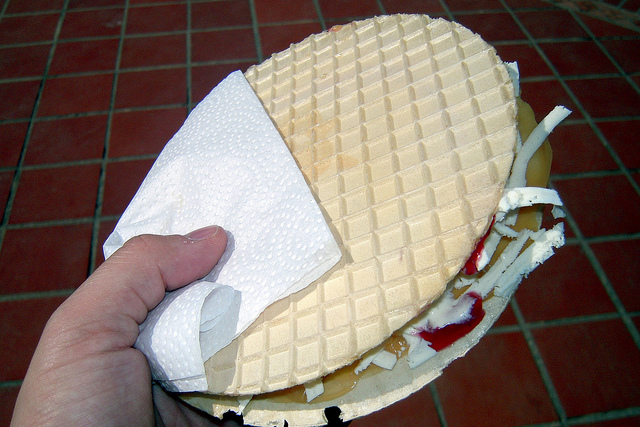 Image: Edgar Zuniga Jr./Flickr
5. Obleas
Now, if you've travelled to Colombia, then you've no doubt seen vendors selling obleas on street corners. They're pretty much the perfect quick cold-climate dessert. It's basically like an ice-cream but without the ice-cream, are you following me? You take two round pieces of wafer and coat anything from arequipe and crema de leche to strawberry jam and pineapple in the middle. They are delicious, go out and get one right now.
What are your favourite Colombian desserts? What did I miss? Let me know in the comments section below.
Buen Provecho!