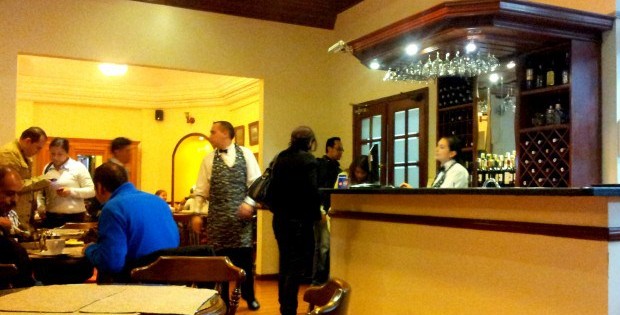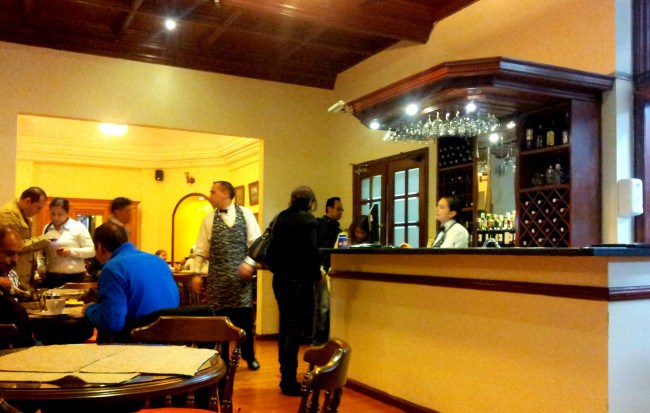 I have had my fair share of hot chocolates in Bogotá. On a particularly cold week, I am sure to down a cozy cup or two – whether I make it at home myself or head into town for some sweet chocolate and cheese action, it has become quite the treat.
But when I heard that the best hot chocolate in Bogotá is made at a Pastelería called La Florida, I had to check it out.
Back in 1934 a Spanish chap came to this fine area of Colombia and opened up his very well-known establishment two years later. La Florida has been baking bread and producing delicious desserts ever since.
For cooking buffs and food lovers, the bakery is on display, with a window for patrons to peek through while eating at the Panadería.
Spread across two levels, with elegantly-dressed waiters and well-presented tables, I sat down to a Tamal Tolimnese with hot choco. It ended up being a huge meal of tamal, hot chocolate, cheese, three types of bread, butter and jam. Lucky I was sharing.
If you're ever in Bogotá be sure to check it out. Get cozy in one of the tables upstairs, sip a hot chocolate on a rainy Bogotá day and enjoy a moment of quiet time in this busy city.
Where is it?
Cra 7 #21 – 46