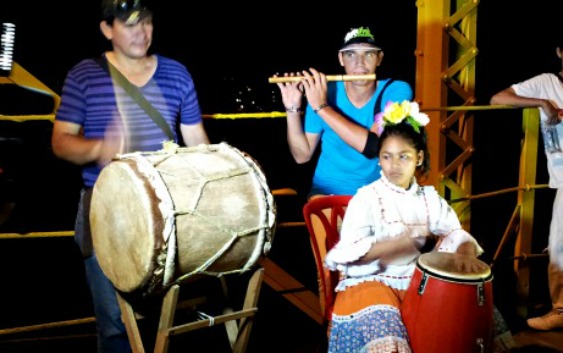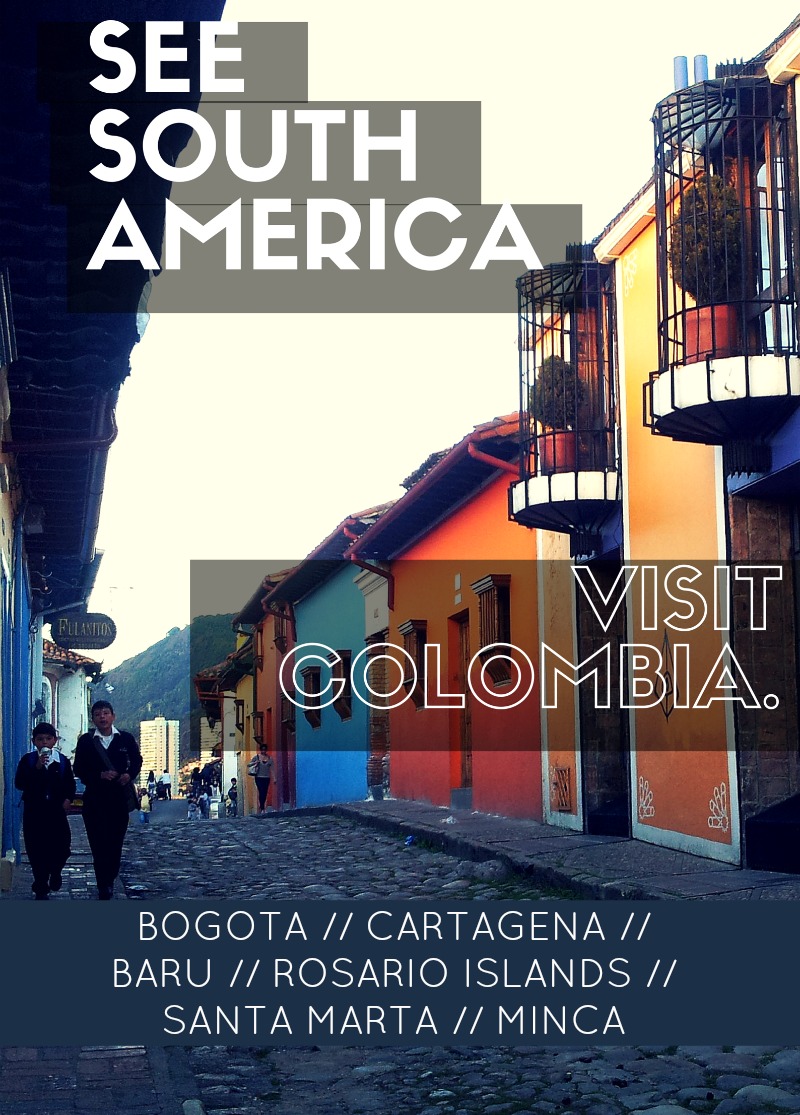 Itinerary:
DAY 1: BOGOTA
Today you'll be picked up on arrival at the airport before being taken to the hostel or hotel of choice. Tonight you'll relax, acclimatise to the high altitude and prepare for your Colombian adventure.
DAY 2: ZIPAQUIRA + LAKE GUATAVITA
After exploring the many illuminated underground tunnels of the Salt Cathedral, we'll spend some time in the small town of Zipaquira and have lunch, then head to Lake Guatavita, where the legend of El Dorado originates
DAY 3: GRAFFITI TOUR + EXPLORING THE CITY
Today we'll explore Colombia's capital on foot, take a tour of the eclectic and world-renowned street art districts and stop at my favourite 500-year old restaurant for lunch and a hot chocolate. Then we'll visit Monserrate for a view of the urban sprawl.
DAY 4-5: CARTAGENA
Today we'll make our way to the airport for our flight to the beautiful city of Cartagena. The colourful colonial buildings with balconies perfumed by vines of flowers really do invite people to imagine what Colombia was like in the past. Put your dancing shoes on, because while we're in Cartagena we'll also be having some salsa lessons. You'll have this afternoon and tomorrow free to experience the city at your leisure before we prepare for our 2-day Kayaking tour in the morning.
DAY 6-7: CARTAGENA, BARU, ROSARIO ISLANDS
Over the next two days we will be kayaking from Cartagena through to Baru and the Rosario Islands, where we can choose to snorkel, swing in our hammocks and eat lunch prepared by the local women in the area.
DAY 8-9: SANTA MARTA
Today we'll be picked up from Cartagena and make our way over to Santa Marta where we'll stay for the next two nights. You'll have the day to explore the beachside city at your leisure before we head into the jungle in the morning.
Day 10-12: MINCA
In the morning we'll be picked up from our hostel in Santa Marta and make our way up to Minca. Here we'll go on bush walks, cook with the locals, trek through the jungles to hidden waterfalls and swing ourselves to sleep in hammocks before retiring to bed with our bellies full. In the evening on the 12th day we'll head back to Bogota.
Day 13: BOGOTA + YOGA + WRAP UP PARTY
To wrap up the end of our trip, we'll be visiting a yoga studio for some much-needed relaxation. We'll do a nourishing yoga class followed by a music healing session. After our mini-retreat we'll freshen up and get ready to show off our dancing skills at one of the biggest restaurants/nightclubs in the country. By day, it's a wonderful place to eat, but by night, the party comes alive. I can't wait to party with you there!
When:
Wednesday, 28th July – Saturday, 9th August, 2015
What's included:
13 nights accommodation in your choice of shared or private room, camping during Kayaking Tour
Entry into La Catedral de Sal and Guatavita Lake, tour guide included
Airport pickup
14 meals
2 Domestic flights
Yoga and dance classes
Bogota graffiti art tour
Transportation by private shuttle and boat
2-Day kayaking tour
Trip to Baru and Rosario Island
Monserrate return tickets
3-Day Minca activities including jungle hikes, climbing, waterfalls, cook with the locals, music

Take a walk to see snow-capped mountains of Santa Marta where the indigenous believe the universe began. This is one of the only places in the world you can see snow peaks and the Carribbean sea at the same time

…. plus much more!
Accommodation
We will mostly be staying at hostels in the centre of the action during our stay in Colombia and we will be camping during our kayaking tour
Payment due: Tuesday, 31st March 2015
Booking Information
For more information, prices or to book your spot, please contact Sarepa.