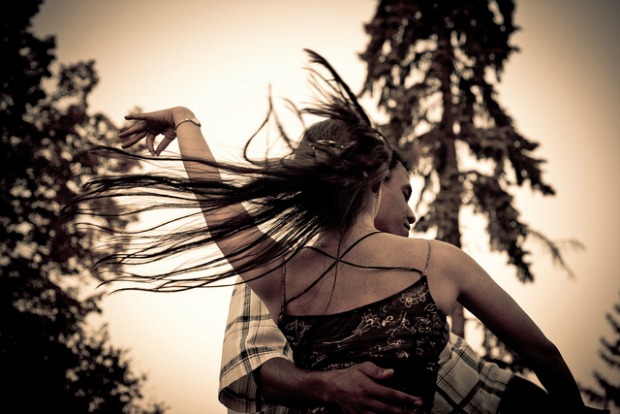 Image: RenatAbdullin/Flickr
Sometimes it takes a dance teacher that you've known for all of five minutes to notice something in you that you hadn't seen before.
It takes a stranger holding your hand in theirs to realise that you are more stressed out than you think, that you are not as relaxed as you'd hoped.
Suave, mas suave.
Softer, softer still.
Relax.
It takes a salsa dance, a spin around the room and an accidental slap in the face (sorry) to realize that you have to take care of yourself more, listen more, breathe more, love more.
It takes a salsa class to learn, not just about salsa, but about how to trust, to let go, to listen.
I guess there are some things you have to learn over and over again until you really get it, hey?
So tonight, at my salsa class, I learnt some some new steps, I learnt a new Spanish word, which funnily enough I can't remember right now, and I learnt that I need to relax, take it easy, breathe and meditate.
No matter where I go, no matter what country I live in, no matter what people I hang out with, I always end up forming the same habits.
No matter where I go, there I am.
And there I was, in that class, seeing myself for the first time in months.
Ready to go back to the me I'd left behind.