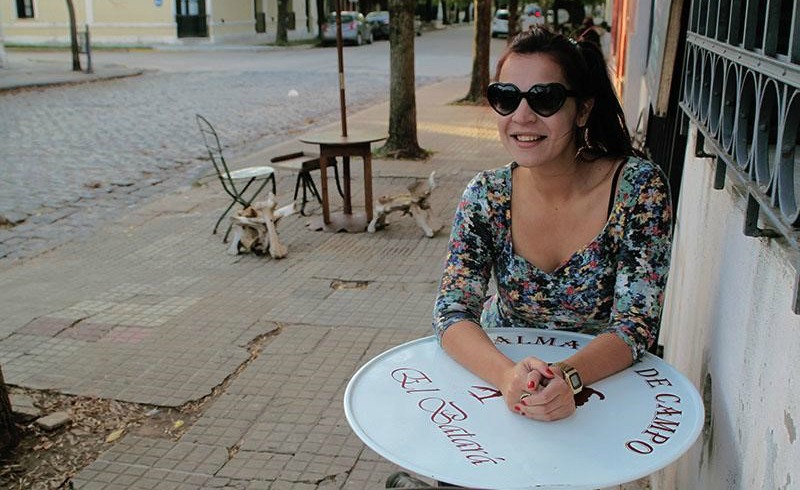 When was the last time you had a staycastion? You know, instead of heading away for the long weekend you stayed in whatever city you're living in and explored it like a tourist? You actually visited the local museums that you always say that you'll head along to but never do? You take a stroll through the parks that are popular with holiday makers, but never usually make the time to explore yourself?
I got the chance to chat with Bogota local Diana Zuluaga this week and after living abroad in Argentina and the United States, she's returned to her home city and decided to enjoy and explore it like a tourist. "After being abroad for seven years I came back a couple of years ago and I'm rediscovering my own country." It's such a pleasure chatting with Diana and although we've never actually met in the flesh, talking to her about Colombia and Bogota, it always feels like I'm catching up with an old friend. No doubt she loves her hometown and she wants to share its charms with the rest of the world. Have a read of my interview with Diana, and be sure to head along to her Facebook pages and say hello.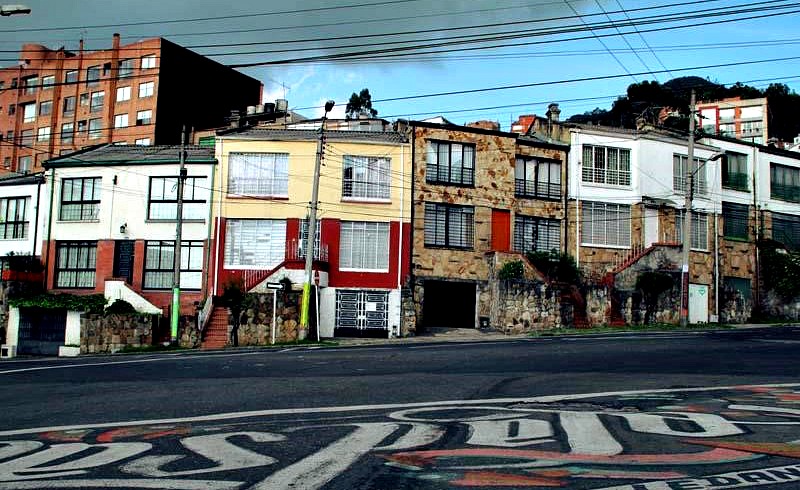 Name: Diana Zuluaga
Country of origin: Bogota, Colombia
Where in Colombia are you living now? I'm living in my hometown, Bogota
Tell me a little about yourself and how you ended up being in Bogota again after living abroad?
I lived in Buenos Aires for 6 years, then I moved to Boston for almost a year, then I decided to come back to my country, but try to explore my city in a new way…as a tourist.
You have some amazing projects in the works, including tours around Bogota. What is it about this city that you love so much?
For me the best thing about Bogota is the people. You're always going to see a smile on their faces, they love to show what they know about the city and share it with foreigners.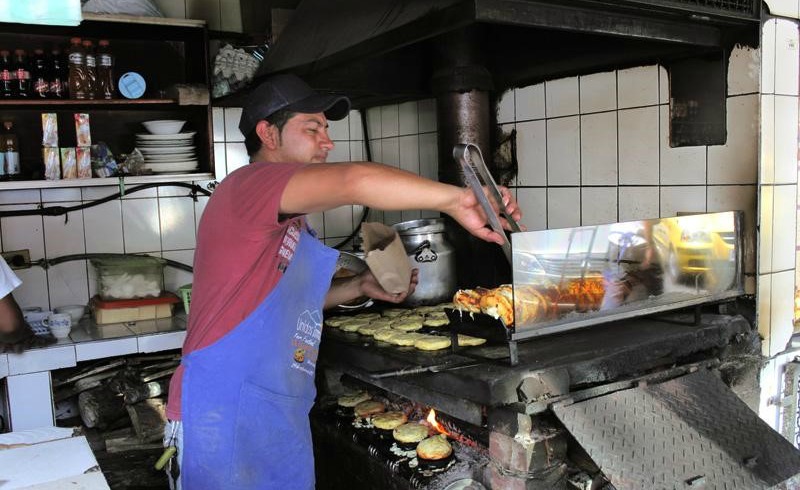 What's one thing about Colombia that expats might be surprised to learn?
Fruit! The face of the expats and tourists when they see the variety of fruits we have in this country all get crazy, for that reason a local market place becomes the best experience for them, because of the flavors, colors and all the magic of these places…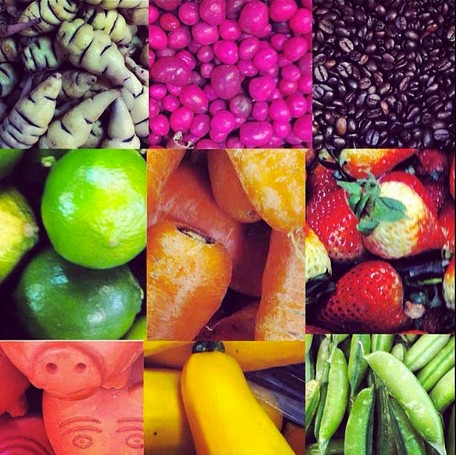 What's the best way to make friends in Bogota?
Colombians enjoy partying, so dance is a good way to meet people and share great moments.
What's your favourite plato tipico in Colombia?
I love envueltos and combined with campesino cheese. And colombian coffee is a great option for a delicious breakfast, and the lot of types of arepas… it's just paradise.
There are so many districts in Bogota. There's the hammock district, the electric appliances district, the hat district. Which is your favourite district in Bogota?
I love Teusaquillo, is a cool area and I think nowadays this is the urban art district. It is full of great street art, graffiti and you can find great food here as well and  interesting architecture. It's really nice to walk around.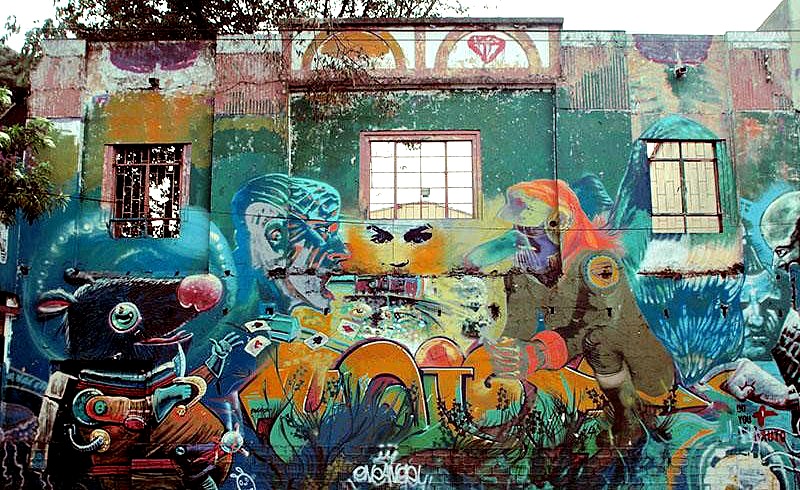 What's your favourite arepa topping?
I love arepa de choclo and for this one the best topping is cheese!!!!!
Any tips for someone thinking about living in Bogota?
Learn a little bit of Spanish, people in the street normally don't know English, so at least learn the basic words.
Be really open about trying food. For Colombians, food is the way to say Welcome and is the way to express love. Also, if you like to dance and you don't feel confident about it, talk with a Colombian…we are always open to teaching!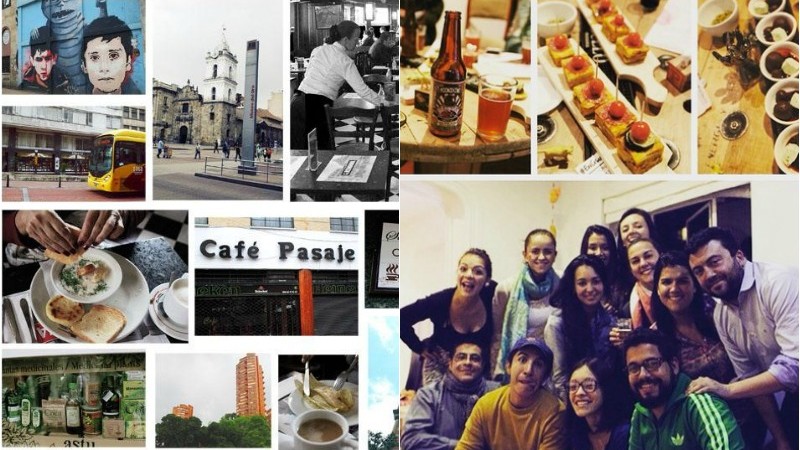 Do you have anything super exciting coming up?
I'm working on two projects right now. One is about tourism in Bogota, which is called 5Bogota.com. We create 5 senses experiences in Bogota hosted by local people, so you can explore local culture in an authentic way. I also have a travel-food blog called sentidolocal.com. We want to be tourists in our own city, so the idea is to discover the essence of all the places we visit, starting in Chapinero, our neighborhood. We are launching a new event called #Incognitohome so we want to create a new space to share with new people through a special topic and of course good food. We open our home and invite unknown people, something like a closed door restaurant.
For more information about Diana Zuluaga and her projects be sure to get in touch with her at: dianazuluagag@gmail.com or localsentido@gmail.com.
Are you living in Bogota and have a project to share? Be sure to get in touch, we'd love to hear about it!