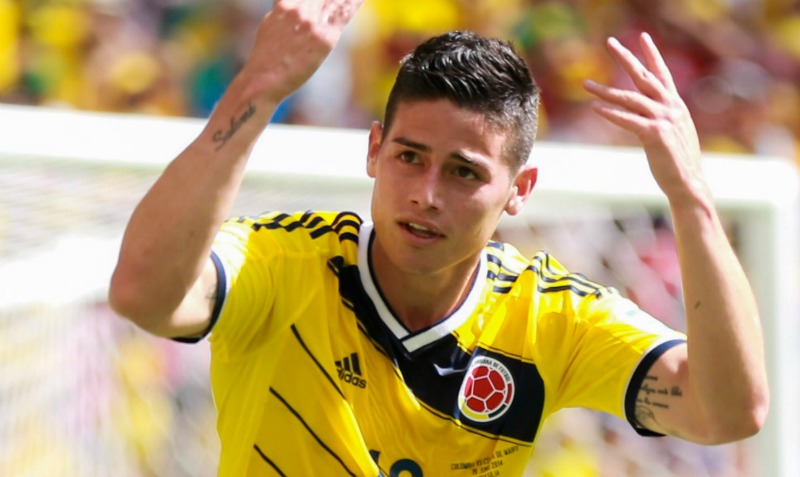 Image: Copa2014/Wikimedia
Depending where you are in the world today, you might just be taking time out to honour the fathers in your lives: the biological fathers, the father figures, the women in your lives who have taken on the role of both mum and dad for as long as you can remember.
And today, some of Colombia's most famous men have also been taking to their social media accounts to celebrate Father's Day with their children. Take a look at some of the videos and snaps that they've shared during the day. They're incredibly adorable!
How are you celebrating el Dia del Padre? Share your photos using the #Sarepa tag on Instagram.
Juanes
Take a look at this gorgeous #TBT snap Juanes shared of himself with his little girl. Get them into music young, Juanes, that's the way!
Juan Pablo Montoya
Grand Prix and Indy 500 champion, Juan Pablo Montoya, has three kids and he doesn't  mind taking the odd selfie with the whole family in tow, too.
Juan Cuadrado
Now, Juan Cuadrado isn't a dad himself, but he is one heck of a father figure to his little sister. Here he is with his mum and and little sis, who both live with him now in Italy.
Carlos Vives
The iconic Colombian singer, Carlos Vives, has four children – Lucy, Carlos Enrique, Pedro and Elena – but here are just three of his kiddies in this snap, sharing the love on Father's Day in Colombia.
Radamel Falcao
Here is Falcao with his baby girl, Dominique, who was born in August of 2013. You can just tell she is Daddy's little girl in this one, can't you?
James Rodriguez
And how could we forget the winger and game-saving midfielder James Rodriguez? He shared this gush-worthy video of his little girl Salome for Father's Day. Too cute!
How are you celebrating Dia del Padre? Be sure to share your photos with me on Instagram using the hashtag #Sarepa. Happy Father's Day!