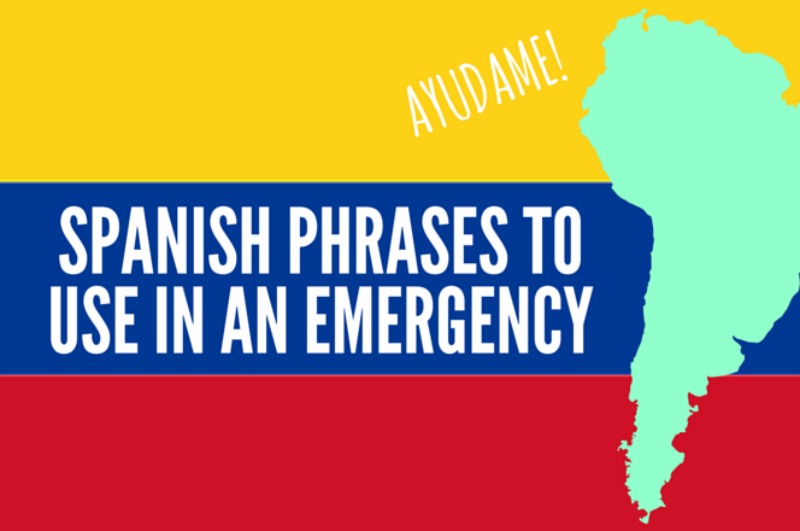 One thing that is pretty important when you live in or travel Colombia a is knowing some basic Spanish before you go, if only enough to get you out of a pickle while you're there.
The first time I travelled to Colombia I accidentally locked myself in a bathroom (the lock was damaged) and I was unable to get out. I didn't know how to say "Help!" and I only barely knew how to introduce myself and say hello.
The only word I could remember while I was wondering how I was going to get myself out of that situation was "Door" and "Please" and after a good 15 minutes of shouting "La puerta, por favor!" someone eventually came to my aid and opened the door.
Thank goodness!
So, with that in mind, here are a few words Spanish phrases to use in an emergency that are sure to come in handy if you find yourself in a difficult situation while you travel Colombia.
Pin this poster to save it for later!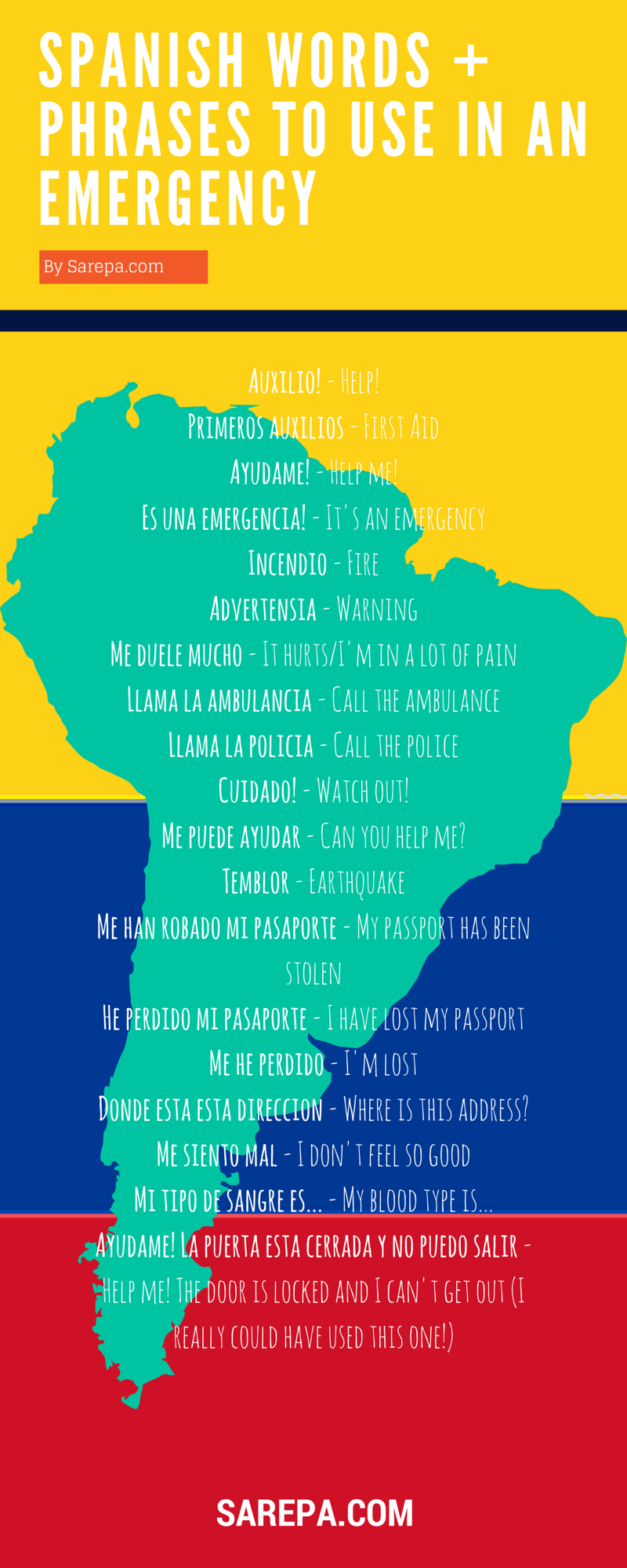 What other words and phrases can you think of that would help in an emergency? Share them with us in the comments section below.