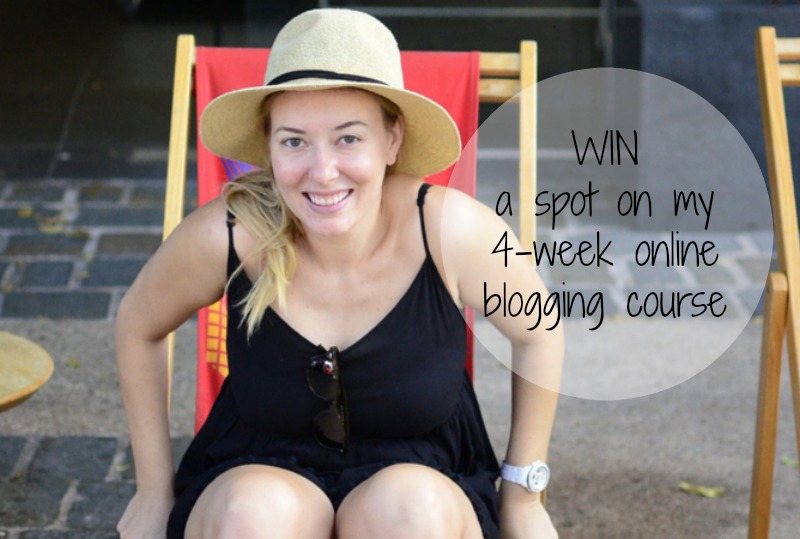 I once had a friend tell me that she so badly wanted to create a blog, but she was nervous about not being a "real" writer. "English is my second language," she said. "How can I write a blog when I don't think I will be able to communicate properly?"
Blog about English being your second language, I encouraged. You don't have to be a particular someone to write a blog. Write about what you know, be honest. If English is your second language, write about that.
If you haven't found the right way to express yourself in years, write about that. If the only thing that comes to mind for you is that time you spent a whole month living in a share house and eating nothing but Doritos, then write about that.
There's no such thing as being a "real" writer.
What comes to mind for you? What do you want to write about?
Over the last year, I've created a four-week online blogging course called Build Your Best Blog, which encourages people to live out their passion and purpose through blogging. It has be created for anyone who has a project, idea, business venture or creative mission and wants to be seen, heard and engaged with online.
If you're unsure why having a blog is so important, what platform to use or how to ensure your personality and your message shine through in the ever-crowded online landscape, then this online blog course is a great first step.
I am really incredibly passionate about this course and I want to make it available to as many people as possible. That's why I'm giving away one spot in the next course to one lucky person.
What can you win?
+ 1 x spot on the next four-week online blogging course
+ The 100-page Build Your Best Blog eBook
+ The How to Quit Your Job and Travel the World eBook
+ Access to the private Build Your Best Blog information and community page
+ Access to a community of bloggers just like you
+ Personal guidance and support from me throughout the course and beyond!
How to enter:
1. Like this post
2. Share it with your friends
3. Enter your details below
Good luck, friends and fellow bloggers. I'll be announcing the winner on Monday the 10th of August, so stay tuned!