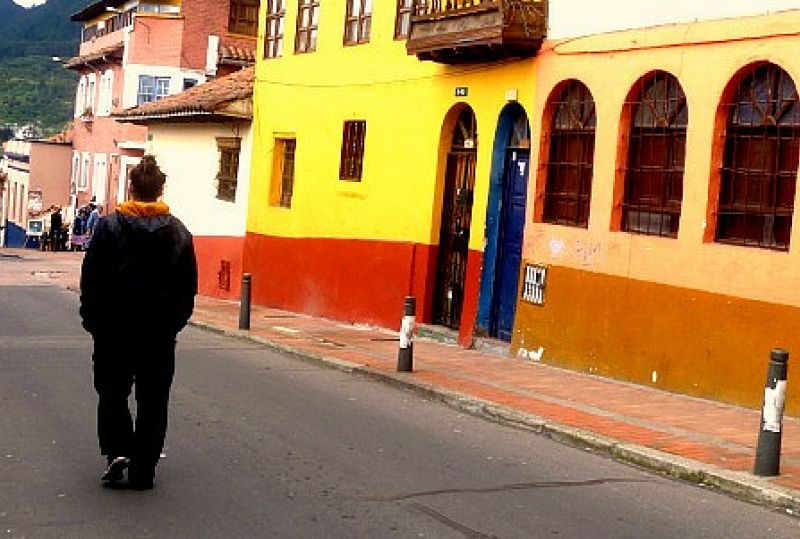 I have a trip to Colombia coming up and the excitement is real, friends! Even more exciting, though, is that I will be introducing the country to my partner who not only has never been to Colombia before, but he only ate an arepa con queso for the first time last week.
It's funny, though, because I am so much more nervous about travelling around with him than I was about travelling alone as a solo female traveller. Why? Well, travelling alone through Colombia I felt that I had a pretty good grasp of the culture. I knew what the country was like because I had travelled there so many times before. I also knew that I was responsible for myself and myself alone and that meant that I could follow my instincts and do what felt right for me in the moment.
Read more: How to find cheap flights to Colombia
But travelling with someone else, especially since that someone else has never been to Colombia before, I am going to feel responsible for him, both in terms of making sure that he has one heck of a fun time seeing some of the best things Colombia has to offer (don't worry, I've got that covered!), but also in terms of safety as we travel Colombia as well.
So we've had safety in Colombia chat and I've gone through some basic safety precautions when it comes to travelling through the country, or any other big city around the world, really. To be honest with you, though, I always feel incredibly safe in Colombia. Many locals really do make an amazing effort to ensure travellers feel welcomed in the country. But there are those unfortunate people who want to take advantage of travellers and tourists so it's always worth staying alert and taking any safety precautions where necessary. Here are some of my safety tips and advice, but I would love to hear from you if you have anything to add to the list. Here we go:
1. Stay alert in your surroundings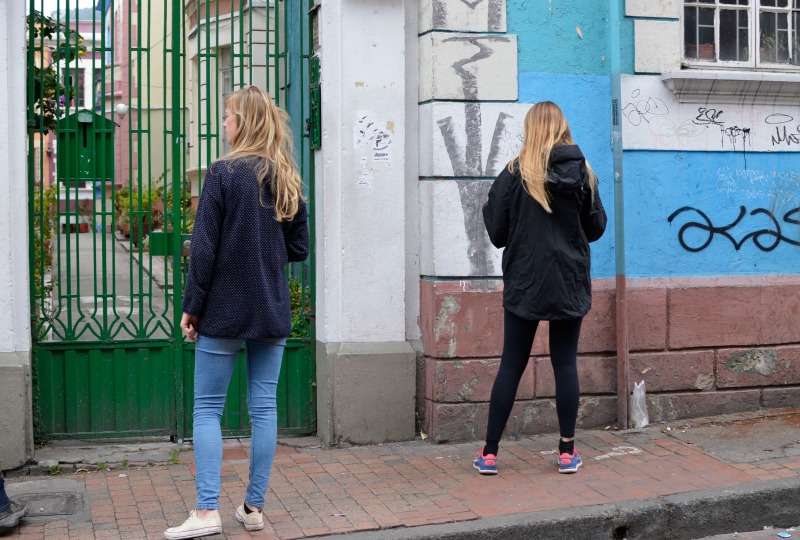 When we're at home, we tend to take things for granted. I can drive around my suburb, take money out from the ATM up the road, do some shopping and generally not think too much about what is going on in my surrounds. While travelling abroad, though, it's important to remember that travellers and tourists can be an easy target, anywhere in the world, not just Colombia. So be aware of your surrounds, because it is likely that people are going to realise you're a tourist based on the way you dress, your physical appearance and that lost expression you have on your face. I was once in a cafe in Bogota with a local friend and he noticed that a couple appeared to be following us. It could have been a coincidence, or they might've wanted to snatch my bag, who knows. Just be aware of your surroundings and don't let your guard down too much when you're exploring, especially in the bigger cities like Bogota.
2. Guard your belongings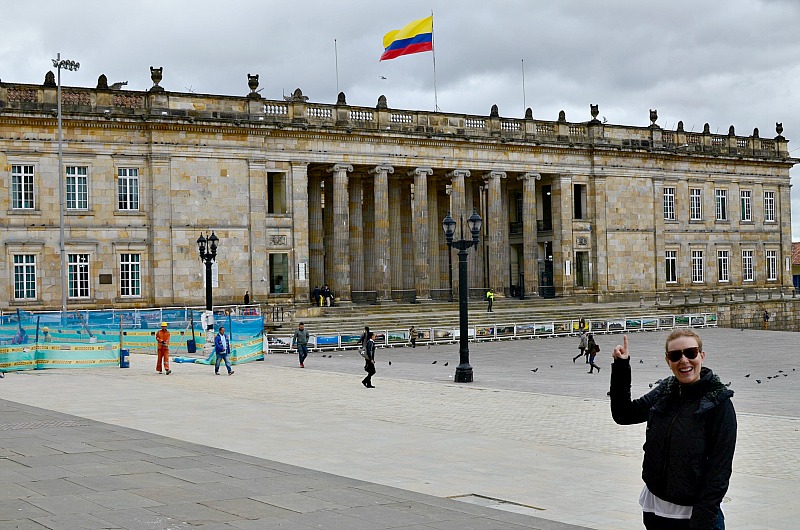 Now it's all well and good to go and take the local public transport systems while you travel Colombia but if the bus is packed and you've got your bag strapped on your back, you're an easy target. Just try to be aware of where your belongings are at all times. Keep them close to you and don't invite any unsavoury activity.
3. Call for a taxi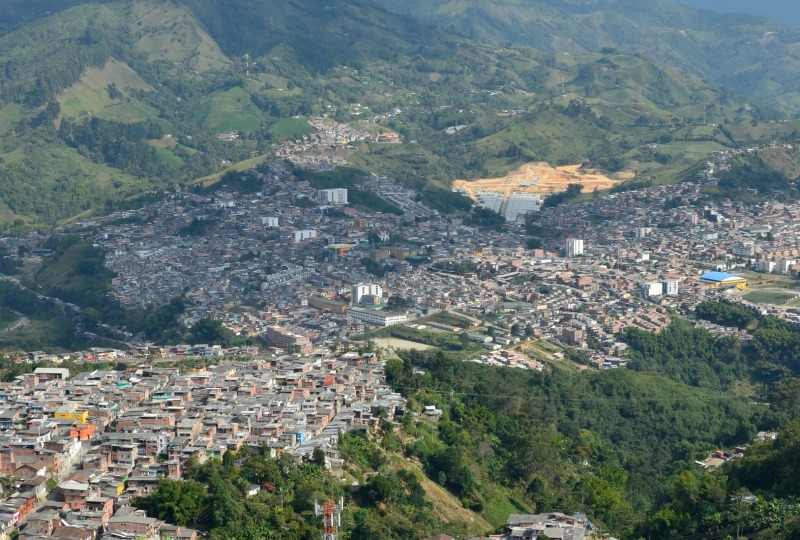 Like most places in South America it's best to call taxis in Colombia. I wrote a post about taking taxis in Colombia, which you can check out here, but it's a great idea to call a cab first rather than hailing one from the street. It just means that you are calling a reputable company rather than risking getting into an unregistered taxi.
4. Stick to well-lit and populated areas at night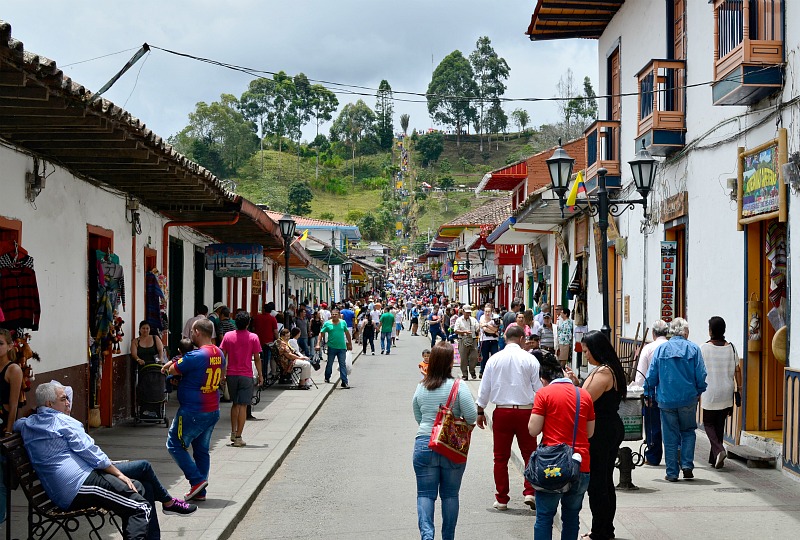 After being in Colombia, or any other destination, for any length of time, we invariably begin to feel pretty comfortable and safe in this new world we find ourselves in and it can be easy to become complacent. But, I would say, try not to be. No matter how safe or comfortable you feel, stay on guard and remember you are in a foreign country. I would especially suggest to stick to well-lit and populated areas at night. Don't go walking home at night with your valuables on you either, okay?
5. Follow your gut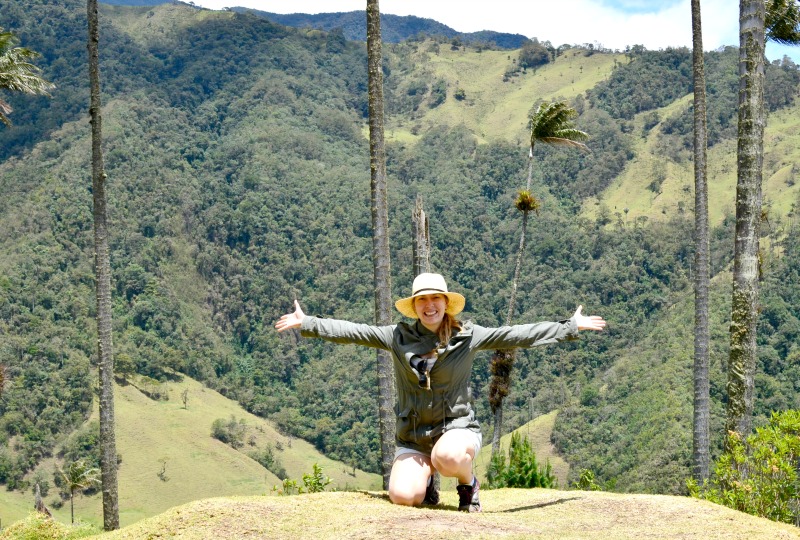 I don't know about you, but I get pretty strong gut feelings and if I listen to them, I usually find myself in pretty favourable situations. So when you receive advice from your well-meaning local Colombian friends about where to go and what to do, take their advice but also listen to your own instincts and follow your gut. You're bound to get a feeling or a vibe about certain people, locations and travel adventures, listen to it and trust that you are making the right decision for you. I'd say "have common sense" or something like that, but it seems to me that common sense might not be so common after all.
6. Don't give papaya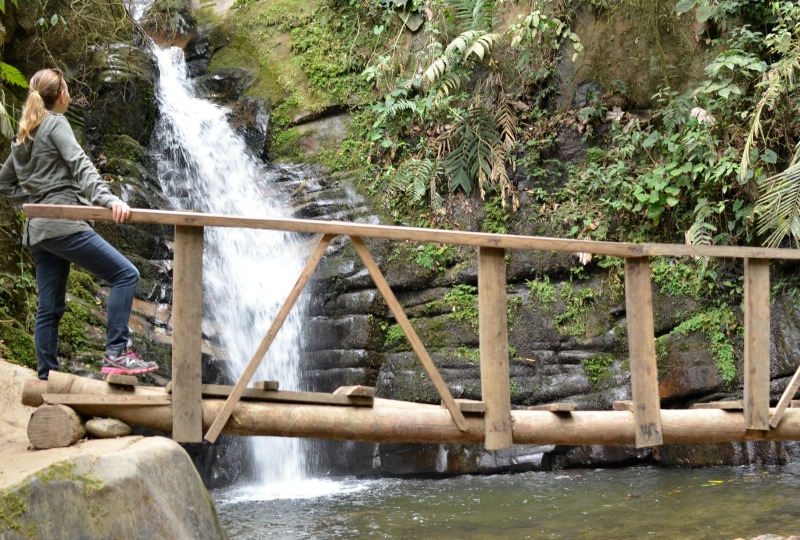 "No dar papaya" is a Colombian expression which means something along the lines of, don't do something that could put you in a situation that could lead to someone taking advantage of you. For example if you leave your bag unattended on the table at a restaurant and don't keep an eye on it, you are basically inviting people to steal it from you. Don't invite trouble while you travel in Colombia, or anywhere else.
7. Don't bring any unwanted attention to yourself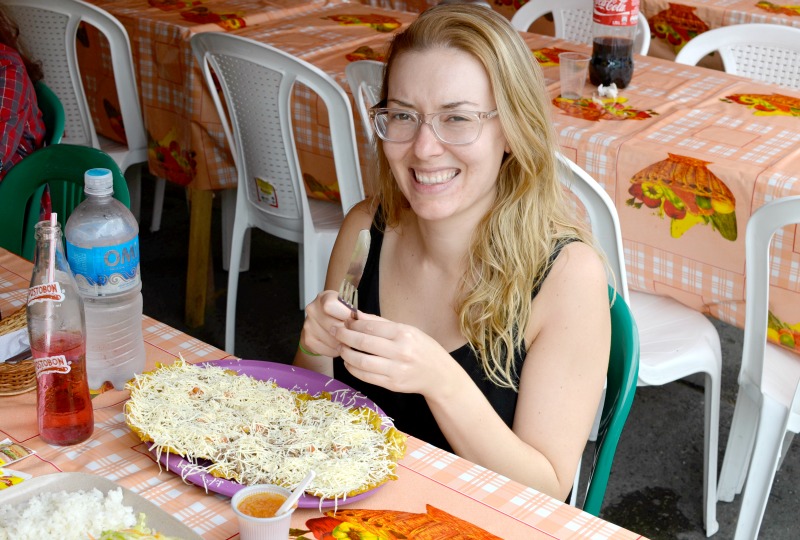 This can be hard especially if you clearly don't look like a local. When I was living in a pretty sketchy area in the south of Bogota I would wear a hoodie and jeans pretty much everywhere, just so I would blend into the crowd and take attention away from myself as much as I could. In popular tourist areas, this isn't so much of an issue, you'll likely be one of many foreigners. But even still, don't call attention to yourself, because unfortunately some people will just see you as an easy target and a rich gringo.
8. Drink with friends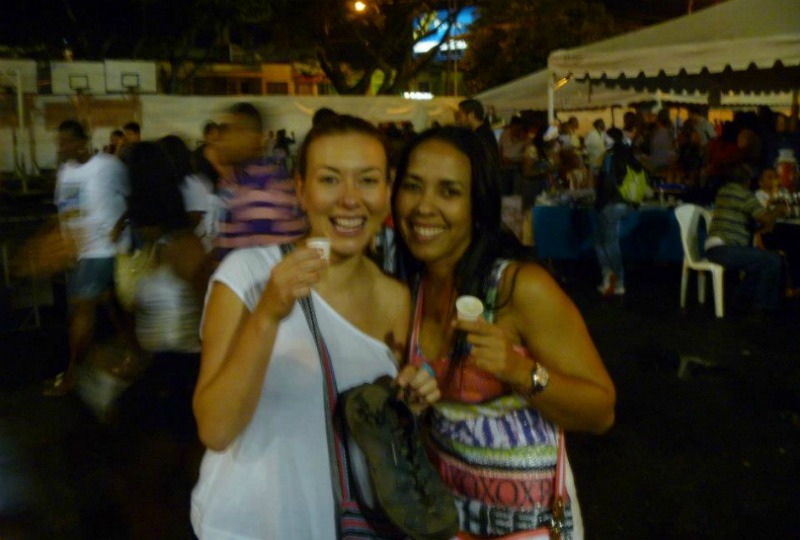 There is nothing wrong with getting your drink on while you're in Colombia, but if you are intent on getting absolutely stupid drunk, at least do it in the company of people who you trust. Because who knows what messy shenanigans you can get up to while you're on the drink. Also, as you would anywhere else in the world, keep an eye on your drink and make sure it doesn't get tampered with. Safety first, okay?
9. Catching buses between destinations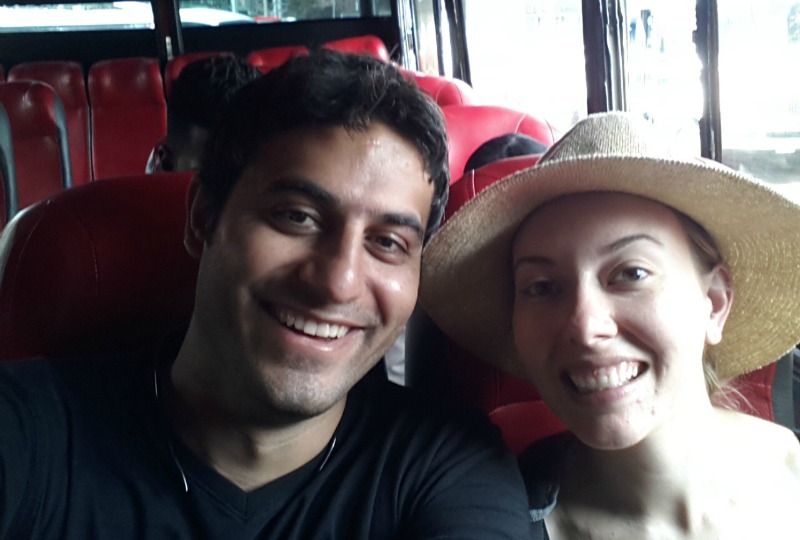 Once upon a time it was recommended that travellers only take flights when travelling throughout Colombia, but things have changed and generally people are safe to take buses throughout the country. Of course there are certain rural locations that are off limits to travellers, but you wouldn't be catching a bus through there anyway. Generally, I would suggest taking a bus during the day, but in saying that I have also taken long distance bus trips alone throughout Colombia, some of which were over night trips and I never had any trouble. If you are taking buses around the country, through, just expect the trip to take longer than you first anticipated. Time is relative in Colombia. Remember that!
Pin this post and save it for later!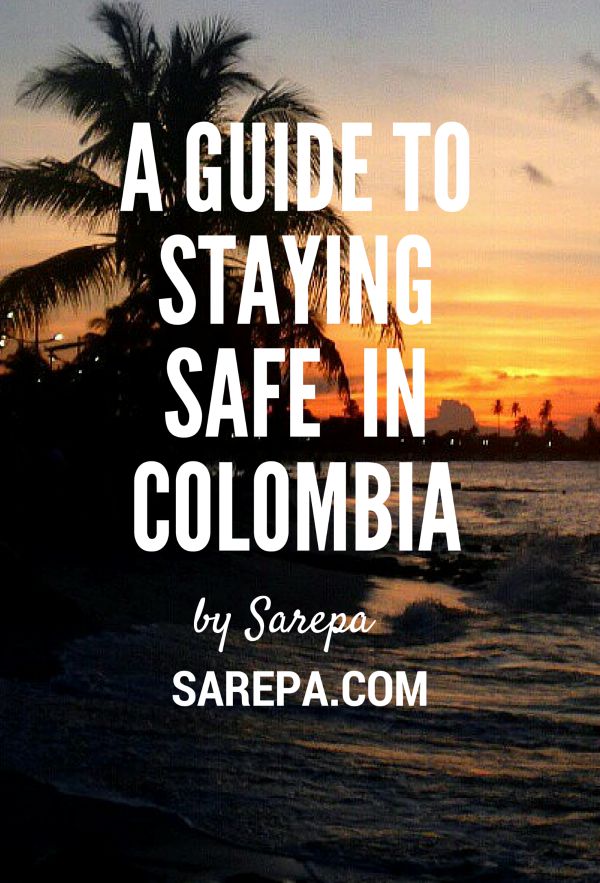 What do you think? What are some ways you stay safe while you're travelling through Colombia or other parts of the world? I'd love to hear your tips and advice, too. Share them with us in the comments section below.