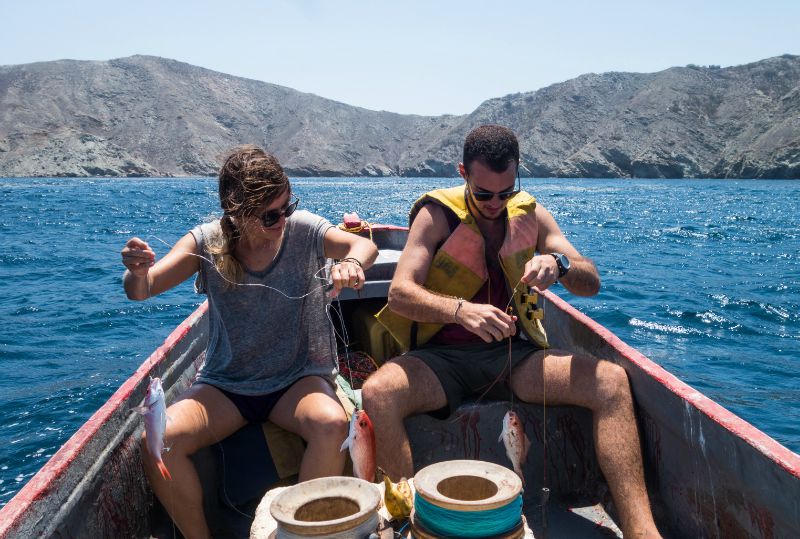 The Caribbean coast of Colombia offers many pleasures the rest of the country simply can't. One of my favourites is the constant availability of fresh fish. There's something so special about eating a freshly caught fish on a picturesque beach – you just can't compare it with any other dining setting. One way to heighten the experience is to catch it yourself – and that's exactly what I set out to do.
The voyage started in Taganga, a fairly rugged and rough around the edges kind of place; somewhere you wouldn't go for a midnight stroll. It is, however, a place of contradictions, where unlike other parts of the Caribbean coast it isn't laden with palm trees and jungle, rather a dry desert landscape runs right up to its shores. Where the land is harsh and void of life, the seas are not.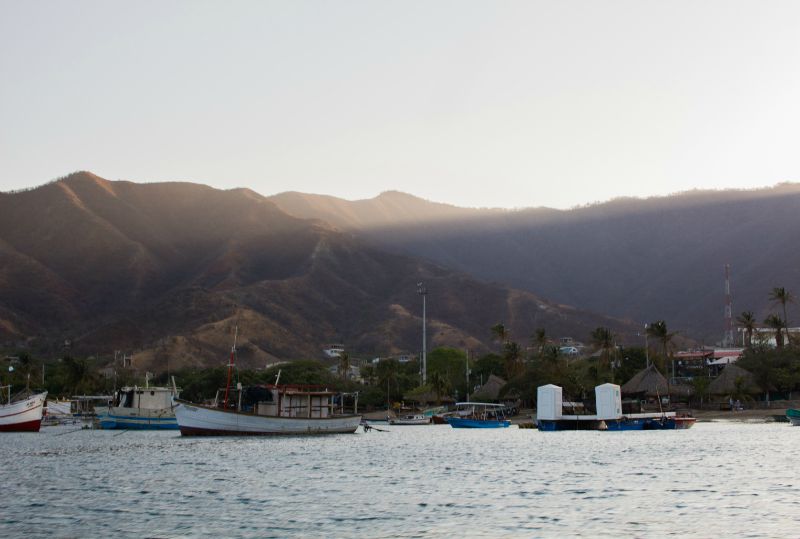 A few days before arriving, we were tipped off by a friendly hostel owner in Minca (check out his hostel, Casa Colibri – it's awesome) that Taganga was the perfect place to jump on board a local fishing boat, brave the unlikely huge seas and hope to return alive with a boat full of fish. Although our day didn't exactly go like that, it was your typical Dave & Jana adventure involving quite a few bumps along the way.
We arrived at La Casa de Caracol ('house of shells') one deliriously hot afternoon – it was a little hard to find, but when we did we could tell it was definitely the home of a fisherman. It took Javier (a.k.a Caracol) 8 years to collect and cover his entire home with shells, a sight worth seeing even if you aren't interested in the fishing.
Behind Casa de Caracol are two little private apartments you can rent (for a serious bargain!) with a private kitchen to cook up your fresh catch. Javier will even give you a lesson in making fried fish and Colombian style coconut rice after the big day.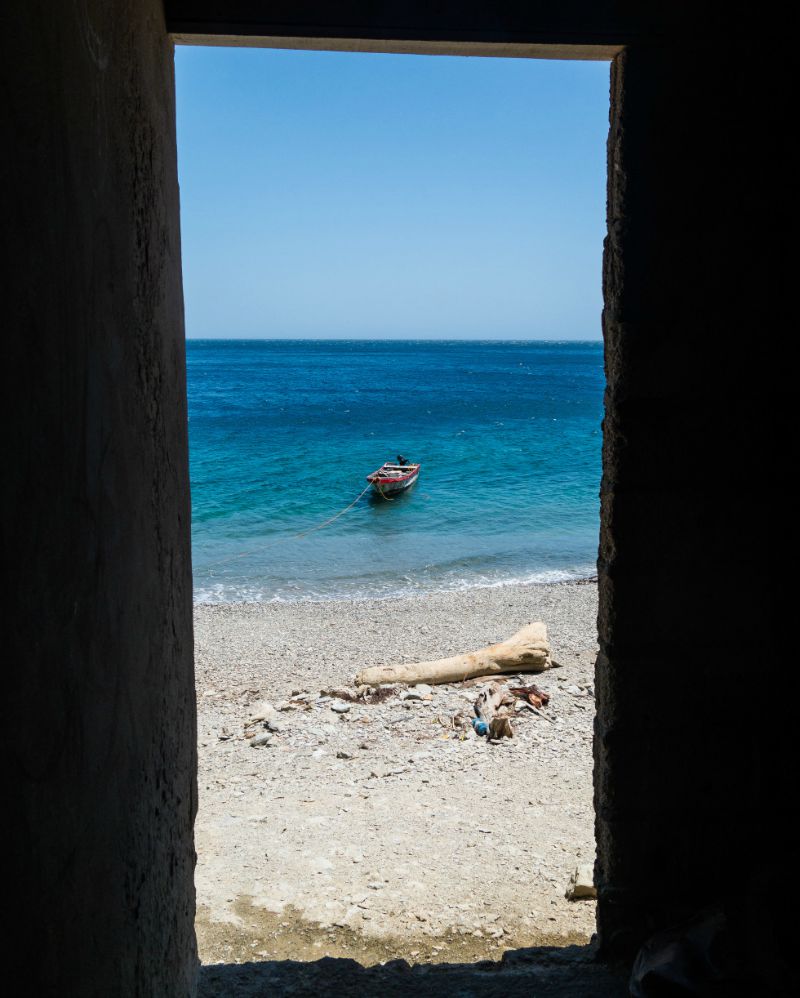 We thought we had gotten so lucky to find this place and were so excited for our big adventure the next day. We decided to grab a few street-side arepas (stuffed maize pancakes) for dinner and hit the hay – it would be an early start.
However we wouldn't be so lucky this time… by 1am my old mate Mr. Food Poisoning decided to pay me a visit and so followed hours of nausea, vomiting, fever and other related unpleasantries.
There would be no way I would be getting on a boat, I was sure of it. Unfortunately, by the time we decided to try and find Javier (at a more reasonable hour) and tell him the bad news, he was gone, already at the bay setting up for the day of adventure ahead.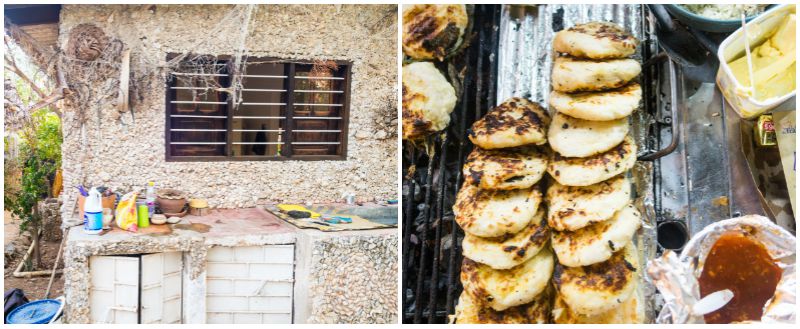 Reluctantly, we met Javier on his boat by 6am, jumped on and instantly started trawling for 'big fish'. The boat was the size of a bathtub, it hardly seemed fit for the swells we were zipping through.
We were soaked shortly after we set off and all I could think about was how I would be able to take a shit off the side of this thing if worse came to worse. Unfortunately we didn't catch any big ones, but we did see a boat pull up a marlin bigger than any man I've ever seen. It was 'this big!'.
The sight was almost as exciting as landing the beast myself, because these guys don't mess around with any 'fancy' fishing equipment; everything is caught the traditional way with old school wooden hand lines. After a few hours we were ready to throw in the towel – the swell was huge, seasickness was setting in, and I had begun having arepa sweats for the second time in the last six hours.
We ended up anchoring at a junction between three currents, which turned out to be a pretty good call by Javier. Jana couldn't believe our 'luck' after we both scored a couple of double-headers causing the memories of past unsuccessful fishing trips to fade.
I ended up taking a ride in the back seat to watch the action unfold while Jana caught the most fish of the day. In four hours we caught 16 fish between us, all perfect for the skillet.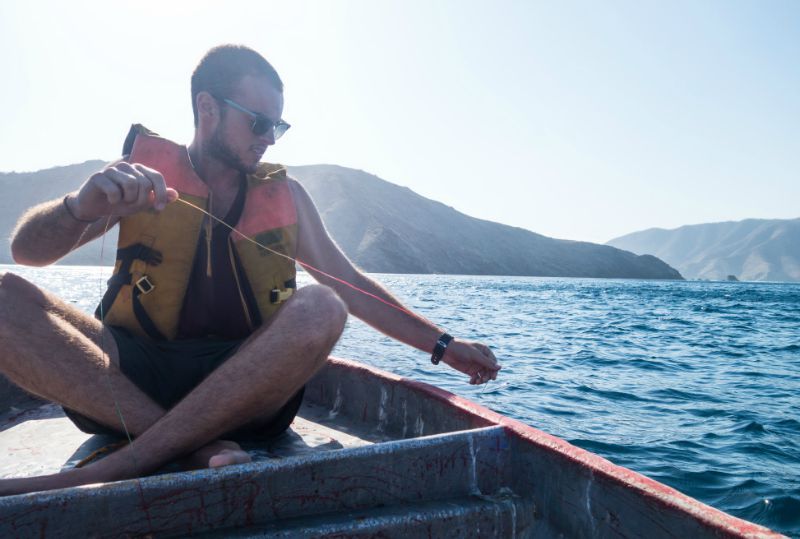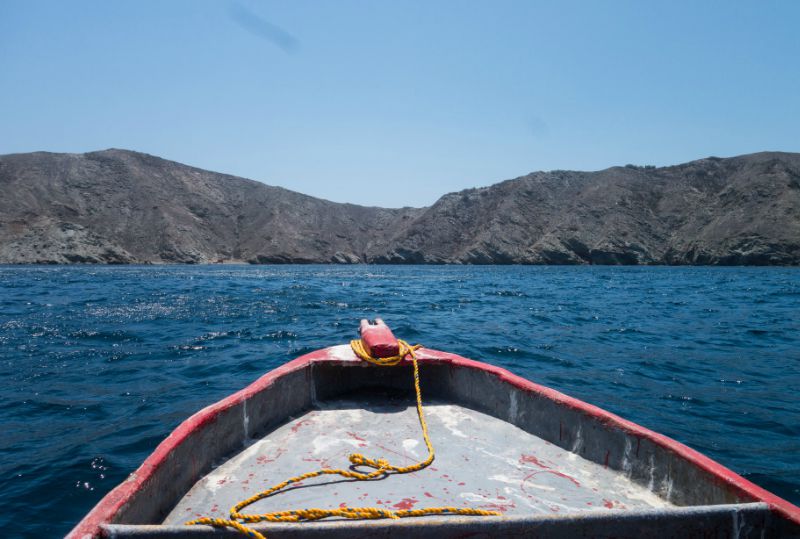 After an action-packed couple of hours, we decided we had caught enough fish for the day and made our way to the most incredible spot for lunch. A yellow fin tuna stew had been prepared by a fishing veteran (name forgotten) on his little island outpost, cooked over a fire next to his tiny home.
He was yet another Latino character that lived in almost complete solitude – just him, his chickens and the beautiful Caribbean as his backyard. We ate, drank and snorkelled for the rest of the afternoon before returning to Taganga to discover our outrageous, asymmetrical, 'yes, we've been on a boat all day and the tops of my thighs are cooked' sunburns.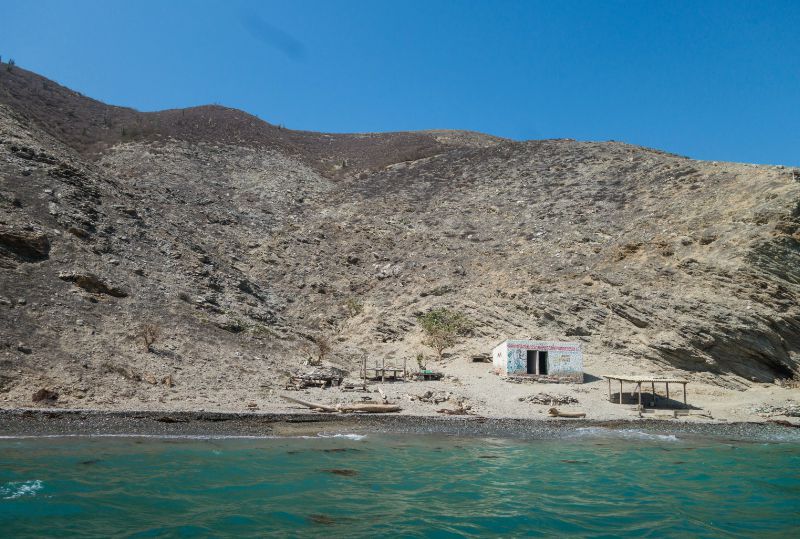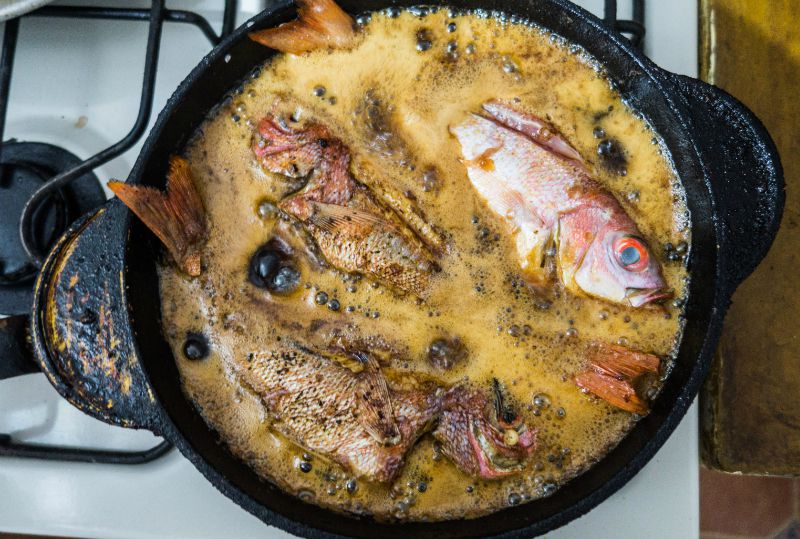 I guarantee you wont find the same experience anywhere in the world. The company and guidance from friendly Colombianos, beautiful remote beaches and a time warp using traditional fishing techniques combined to make it a great day out.
I don't think a trip to the north of Colombia is complete without this unique experience. A day of fishing in the Caribbean will set you back $55 USD for the whole shebang (for two)!
And we recommend you spend the night before at Javier's place – a private self-contained apartment cost us about $20USD per night. Unfortunately this hostel doesn't have too much of an online presence but once you get to Taganga ask around for it, everybody knows the place!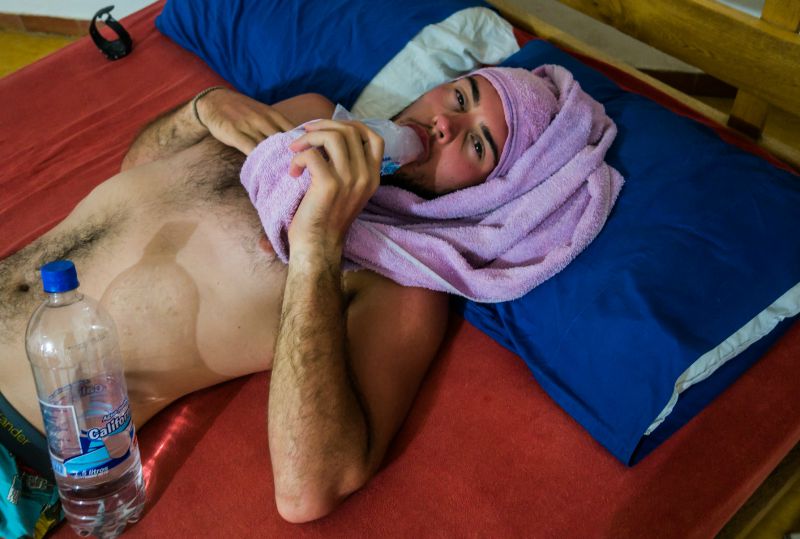 Big thanks to Dave from Love at First Bagel for this post. Be sure to check out more of his stuff over at his blog or his Instagram page.
Share your 'off the beaten track' experiences in Colombia with us in the comments section below.