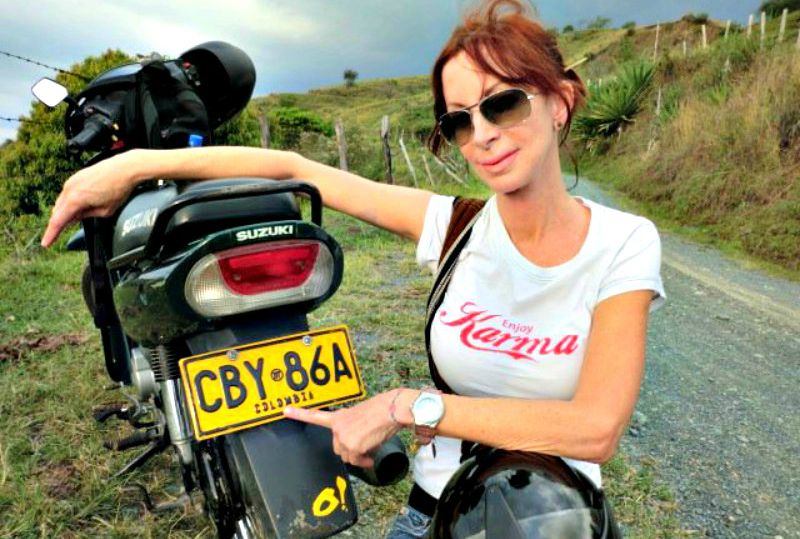 Following the tragic death of her daughter and the end of her marriage, Michele Carson knew it was time to leave the United States in search of respite and reflection. Sad and exhausted, she decided to pack up her life and moved to Colombia. She's since opened up a bed and breakfast and has been living like a local, learning the language as she goes, inviting others to discover the beauty, charm and support that can be found in Colombia. Meet Michele Carson from Villa Migelita.
Name: Michele Carson
Country of origin: United States
Where in Colombia do you live? I live in El Meson, La Buitrera in the Department of Palmira Valle del Cauca. This is the main agricultural center of Colombia. The biggest crop is sugarcane.
Tell me a little about yourself and how you ended up living in Colombia?
I am a retired flight attendant who worked at Delta Air Lines for thirty years. I love to travel, and my South American layovers were always my favorite. In 2010 I was going through a horrific divorce and had the opportunity to visit Colombia. I had just lost my daughter who was killed by a hit and run drunk driver. I was sad, and needed a change. When my divorce was final I visited Colombia again and looked at real estate, which is quite reasonable in Colombia. I wanted to live with my animals in a place of beauty surrounded by mountains. I found that in Colombia. I also found that Colombia has one of the best healthcare systems in the world. I was in need of insurance and could not afford the premiums in the USA. So, I took a chance and moved here and it has worked out beautifully. I have great health insurance and my pets are able to live a very nice life, all the while I have rescued more and I am living surrounded by mountains which was my dream for retirement. I never thought it would be in a foreign country, but I love it.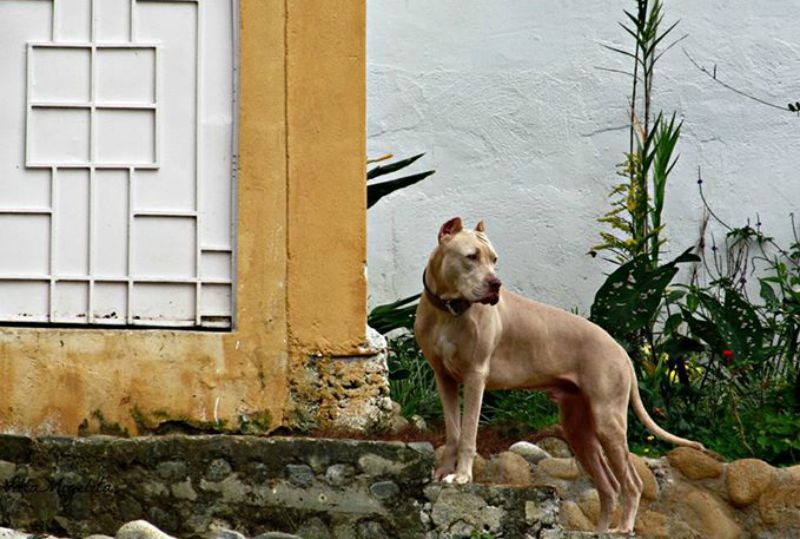 What was your first impression of Colombia? Did it match your expectations?
Colombia is colorful! The most colorful country I have ever visited. My first visit was at Christmastime and I was floored by the beauty and culture. I heard music playing everywhere, lights adorned the houses and people smiled at me. I know that seems silly, but people smile at you in Colombia. They also greet you when you enter a room. I am a native Floridian and this is not something I was used to. The warmth of the people here is incredible. So, yes I would say it met my expectations and more. I had never visited Colombia as it was only known to me through my youth in the 1980's when I was a young flight attendant living in Miami. Pablo Escobar terrorized the Colombian people, and many Colombians relocated to Miami. I found Colombia to be safe, and a country that has not been given a chance to shine like the rest of the world cultures. A country that has advanced past those times of long ago.
You own and run a bed and breakfast in La Buitrera, Colombia, called Villa Migelita. How did that come about?
After I moved to Colombia I started seriously looking for property. It is very reasonable to buy here. I found Villa Migelita after much searching, she was almost 100 years old. I could see her potential. I had a vision and I went with it. We only live once, the death of my daughter taught me that. I have always enjoyed people, and entertaining, so I decided to slowly renovate Villa Migelita with the hope I could open a Bed and Breakfast and bring tourists to Colombia. I wanted to show the world that Colombia is beautiful, full of diversity and safe to visit. I have had many guests now and my favorite thing is showing how wonderfully beautiful Colombia is. We have the most birds and butterflies in the world. We have magnificent waterfalls, we have rainforests, we have incredible food, we have diverse climates, we have two coasts, this is a country for nature lovers.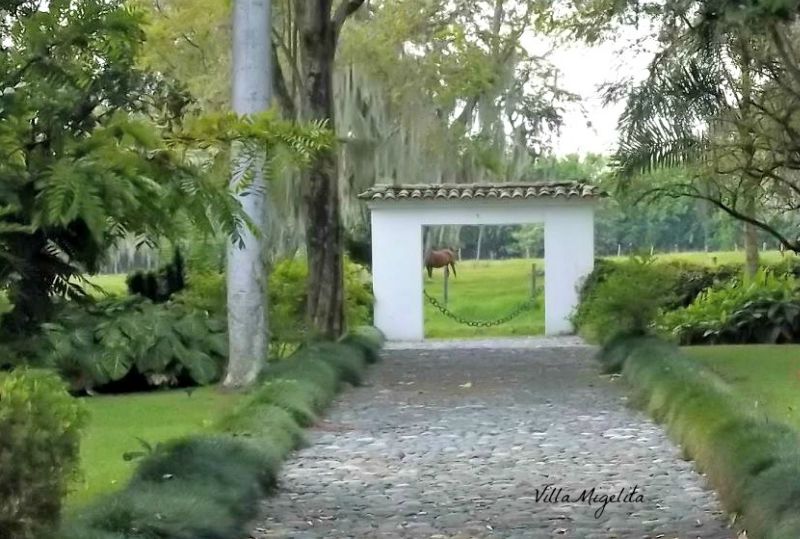 What can people expect from a stay at Villa Migelita?
When a guest stays at Villa Migelita they get a personalized experience, one on one, we make sure they have the food they like, that they enjoy the tourist attractions and they have a unique vacation. There are so many wonderful tourist attractions available to my guests. I would say my favorite is the city of Buga. It is an old city, founded on a miracle. However, it is so much more than the church and the town. The waterfalls surrounding the city are so incredible that it will take your breath away and even someone who is not religious will have a spiritual experience. I have a website that has many of the tourist attractions available while visiting Villa Migelita.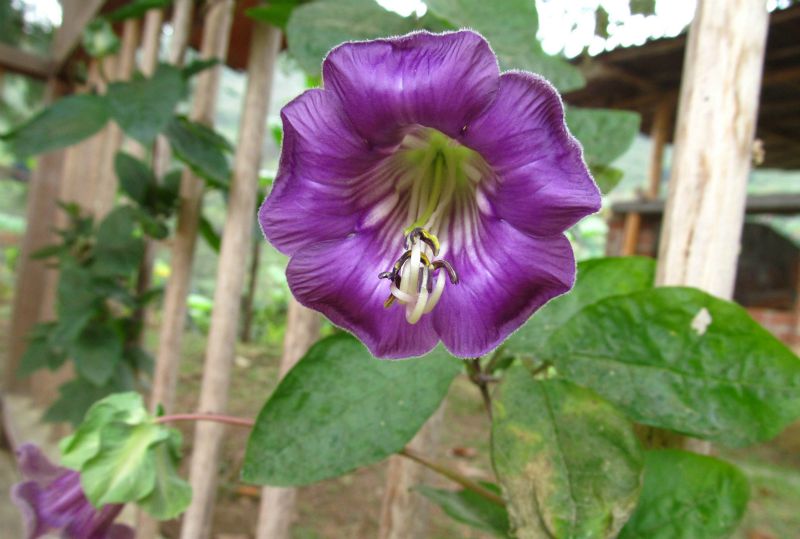 What would you consider to be one of your greatest successes while living in Colombia?
I can say without a doubt that learning Spanish is my greatest success. I am in no way completely bi-lingual as that would be quite an accomplishment. I can speak with anyone now and be understood. I have always wanted to learn a foreign language, and I have done it! I came to Colombia without knowing Spanish and four years later I can speak it.
What's the best way to make friends in your area of Colombia?
I would have to say my area of Palmira Valle del Cauca is famous for their outdoor sports and love of nature. Parapente (para-gliding), mountain biking, hiking in the mountains and observing our diverse eco-system are incredibly popular. I have made friends through these ventures.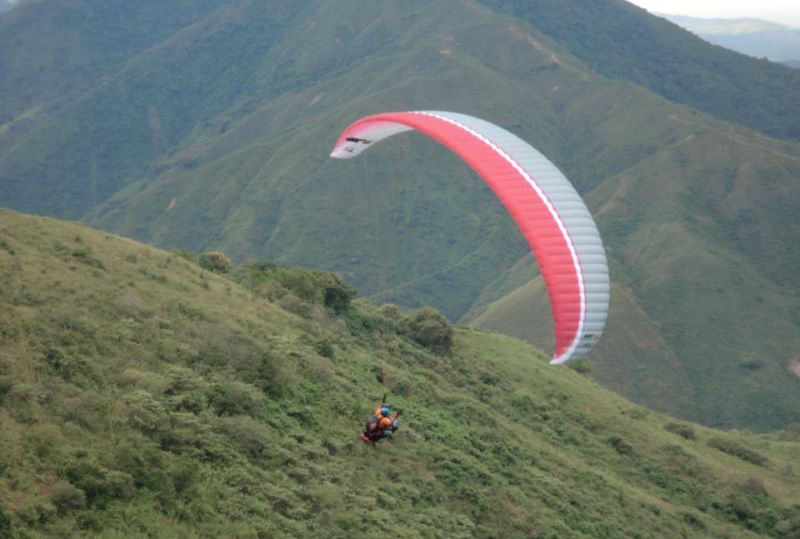 What's your favourite plato tipico in Colombia?
This is a hard question for me as I can't give just one plate! I came to Colombia extremely thin due to the stress I endured from a divorce and my daughter's death. I could not gain weight no matter how I tried. I am now at a normal weight for my height, and this is because of the food served here. The midday meal is the main meal, and I have always been my most hungry in the middle of the day. As an American I would have sandwiches and fruit when I lived in the States, here in Colombia you are served meals at lunch that Americans would consider dinner. I finally have gained weight because I was always hungry at noon and I have the opportunity to eat well, also organic! I love the fish plates, which at first were very strange to me as it is served whole with the head attached. I also love the Bandeja Paisa, and of course the San Cocho de Gallina. The food in Colombia is so wonderful you will come back just to eat!
What's your favorite arepa topping?
I love to eat an arepa at night as a snack. I fix mine with mozzarella cheese melted on top with a bit of salt. Delicioso!
What's the most challenging aspect of living in Colombia?
I have to say driving a car! The roads are crowded. I have to share my story of getting my first driver's license here. I was given a hearing test, and also a test on a computer simulating the driving. I thought for sure I had failed. It was me manning a car while motorcycles passed on both sides! This is the reality here in Colombia. Not only do you have motorcycles coming from all sides, but you will see buses trying to cut you off, wheelchairs being pushed along the edge of the road, bicycles, trucks and public transportation. Mix into that street animals and you are on your toes, and don't forget that no one stays in their lane! I did pass and you can read a cute blog about how my drivers license expired and I had no idea!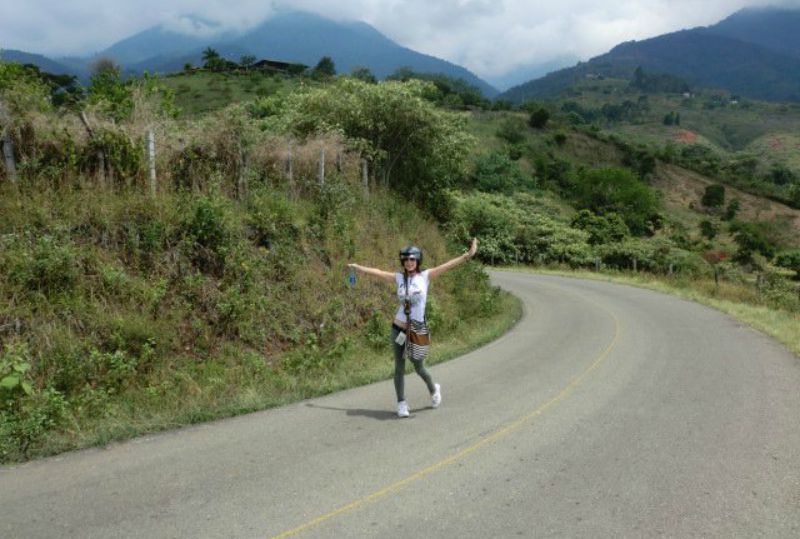 Do you have some advice to give people looking at living in Colombia?
I have to say you need to find out how you will get your Visa to live in this country. I should have gotten mine before I moved but I thought it was not a big deal. It is difficult to navigate the system here. I could have gotten my Visa in Miami before I moved without any problems. Research what you need to do!
Do you have anything super exciting coming up? And how can people find out more about it?
I am going to try Parapente (para-gliding) for the first time with my guest from Australia. I have wanted to do this for a while now. I am ready and will be sharing my adventure on my Facebook page and also I will write a blog at hummingsfromparadise.com. Life is short, I need to fly!
Be sure to get in touch with Michele and say hi via her websites or Facebook page. It has been a pleasure to know more about her and her journey in Colombia.
Do you know any other expats and locals doing amazing things in Colombia? Be sure to get in touch!