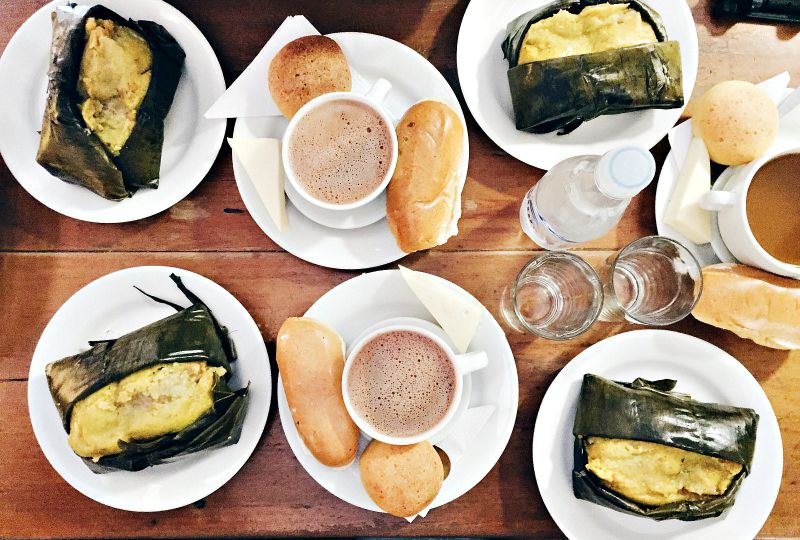 La Puerta Falsa is one of my favorite places in Bogota. Tucked away in the heart of El Centro (one block from Plaza Simon Bolivar) and a total hole in the wall, it serves up some of THE BEST classic Colombian dishes.
I stumbled upon this place with my cousin a few years ago. We popped in for a quick bite after a long day downtown. It wasn't until I sat down with a piping hot tamale, that I recognized it was the famed Puerta Falsa, seen on Anthony Bourdain's Parts Unknown and other foodie blogs across the web.
The truth is that while this joint happens to be my favorite, there are a dozen like them on the same block, all serving up similar dishes and all fantastically delicious and comforting. The menu is limited, but if you go with a group of 2-4, you can order one or two of each thing and all share (depending on how hungry you are), which is exactly what we did when the squad was in town!
We were all pretty hungry after hours (just kidding, not even close) of museum perusing and exploring El Centro, so we each opted for our own tamales and shared a few beverages. The tamales are GIANT so if you only want a nibble, consider sharing. However, I do encourage the challenge of eating your own + chocolate. They're too delicious and savory to pass up.
Different than a Mexican tamale, they're wrapped in a banana leaf and the maza is much less sweet than you'd expect. (Did you know: corn is not sweet here like in the U.S.!) It's filled with giant chunks of chicken and pork and corn kernels and warms you from the inside. True comfort food.
La Puerta Falsa, Bogota
The tamales are a must but so is the Chocolate Completa (hot chocolate, cheese, and bread). If you're really feeling Colombian, order an Agua de Panela (sugary water, cheese, and bread.) And definitely/absolutely dip your cheese and bread in the chocolate/agua de panela.
We left with super full bellies and only paid 10 mil (10 thousand) pesos each! (less than $5USD a person). For more adventures with the squad check out our album on Facebook! And be sure to give Red Wine and Lipstick a follow on Facebook while you're at it for BTS updates!
Pin this post for later!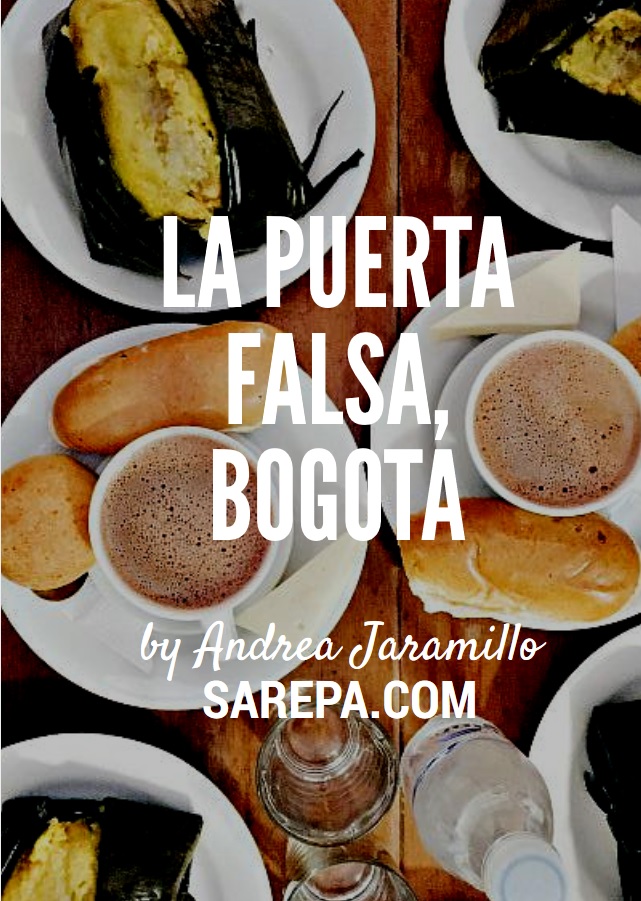 This post was originally published on Red Wine and Lipstick and reposted with permission.