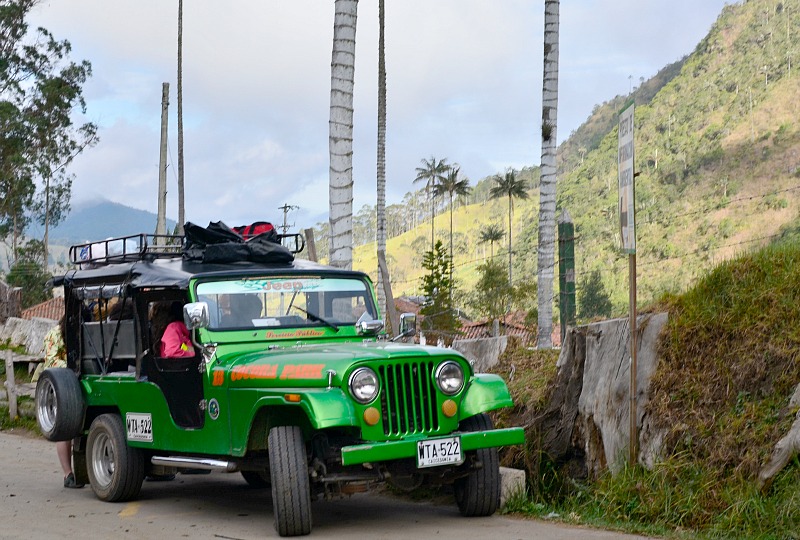 Considering Bogota is the capital of Colombia, the majority of trips to the country begin and end in this busy city. My trip was no different and since I love the Bog, I spent quite a few days here acting like a tourist. If you haven't check it out yet, take a look at my favourite 15 things to get up to while in Bogota. After spending four days in Bogota it was time to swap the taxis and traffic for small towns and some peace and quiet. Salento was our next stop and a welcomed change away from the cacophony of car horns and cramped buses. But it left us wondering about what was the best way to get from Bogota to Salento.
How to get from Bogota to Salento: By bus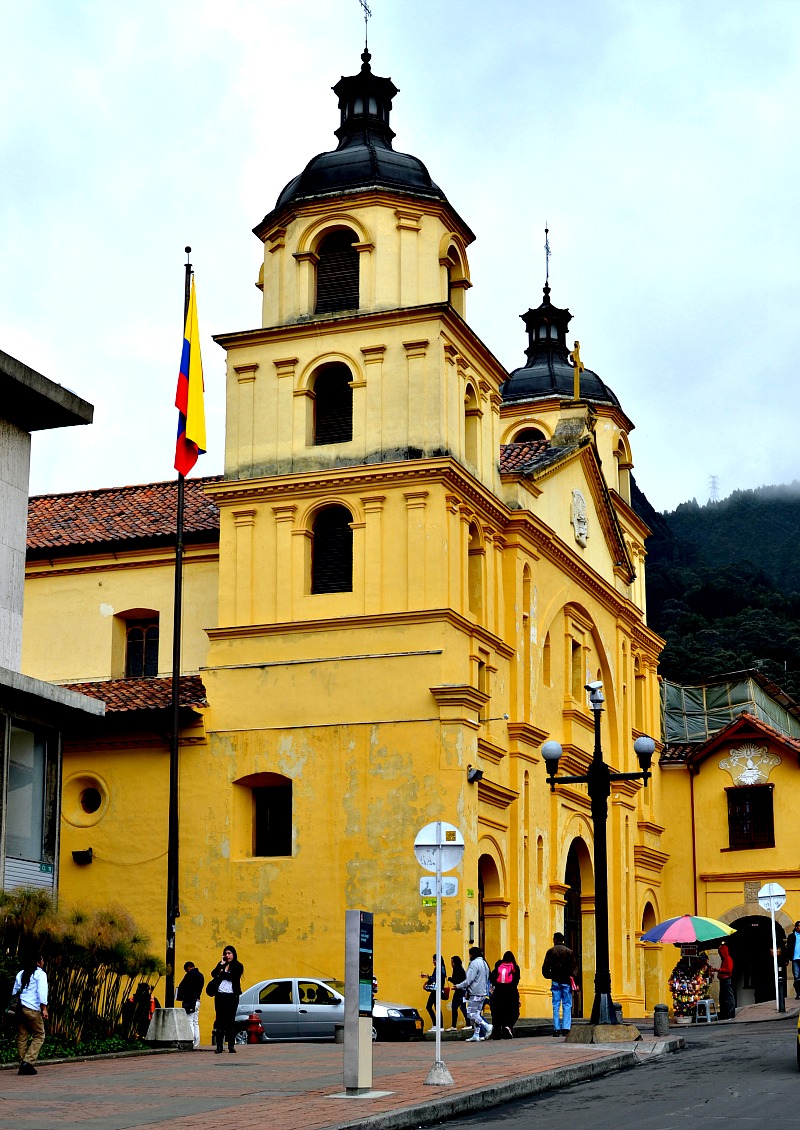 By Bus: When travelling from Bogota to Salento there are a few options. First, there's the option of catching a bus. If you take this route, you have to head to the Terminal de Transporte, or the Transport Terminal, in Bogota and then catch a bus to either Armenia or Pereira, at either one of these smaller cities you can catch another bus to Salento.
How long does it take: The bus from Bogota to Armenia takes around 7-9 hours, depending on traffic and how many stops your bus driver decides to make along the way. The bus from Bogota to Pereira takes approximately 6-8 hours, again, depending on traffic and your stopping times. Then it takes around 45 minutes to get to Salento from Pereira and about 60 minutes from Armenia.
Cost: A bus ticket from Bogota to Armenia with a bus company like Bolivariano (which is considered one of the most comfortable) costs around $50,000COP and closer to $60,000COP to Periera. If you're not too fussed about which bus company you go with, there's no real need to book before you depart. But if you'd like a comfortable bus, especially if you're travelling overnight, then it might be worth booking beforehand. From Pereira to Salento, the ticket costs around $7,000COP and from Armenia around $4,000COP.
How to get from Bogota to Salento: By plane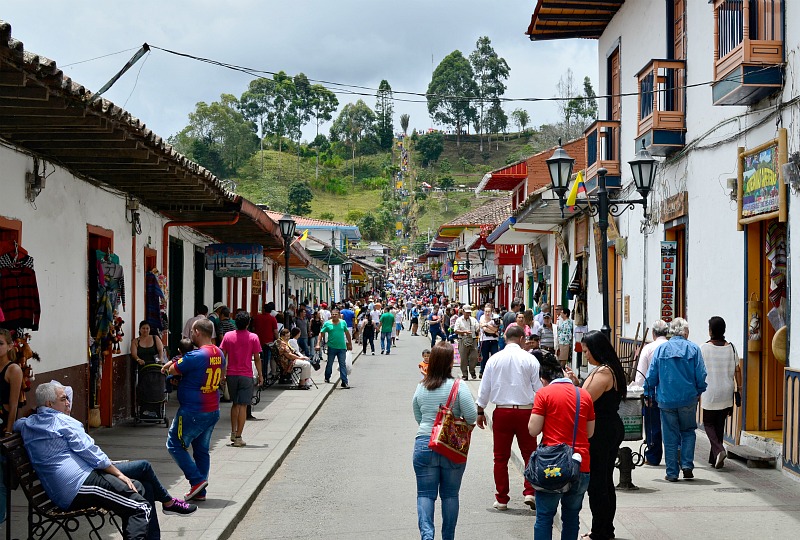 By plane: Considering we had just three weeks to travel Colombia (and see as much of the country as possible!) we decided to catch a flight from Bogota to Pereira and then catch a bus from there. It's the quickest and most direct route.
How long does it take: The flight from Bogota to Pereira takes about an hour. Once we got to Pereira we took a taxi to the transport terminal and then caught a bus to Salento from there. Our flight was at 9am in the morning and we got to Salento by around lunchtime.
How much it costs: I think it cost around $20,000COP to catch a taxi from Pereira to the bus terminal on the other side of town. I bought the flight as part of a package which included flights from Bogota – Pereira, Medellin – Cartagena and Santa Marta – Bogota. The total package was $396,810COP ($188AUD) so if you divide that by three, I guess the Pereira flight was around $63AUD. And the bus from Pereira to Salento was around $6,000COP. I think if you want to keep you costs down and you're not limited by time, then catching a bus is definitely a great way to see the country. And I know people often opt for the night buses, but you miss out on so much beautiful scenery if you travel through the region at night. If you've got limited time to travel the country, then a flight from Bogota to Salento is a great idea, as long as your budget allows for it.
Do you have any tips for people wanting to travel from Bogota to Salento? Be sure to share them with us in the comment section below.