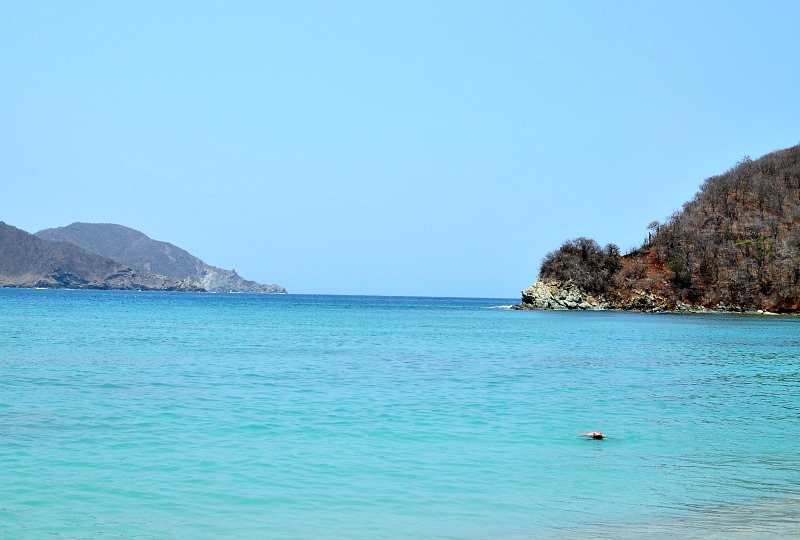 Visiting a country for the first time can make it difficult to plan the logistics of your trip. It's a challenge getting to know how long it takes to get from one city to the next, how much time should be allocated in each town, what destinations aren't worth the hype and what the best off-the-beaten-path activities are. If you're about to travel Colombia, then lucky you! Because I've typed up my Colombia Travel Itinerary, which details what I got up to during a recent 3-week tour of the country. Here goes!
3-week Colombia travel itinerary
Day One – Bogota – Arrival: We arrived in Bogota late on a Wednesday night. We literally went through immigration, caught a taxi to our hostel and flopped straight into bed.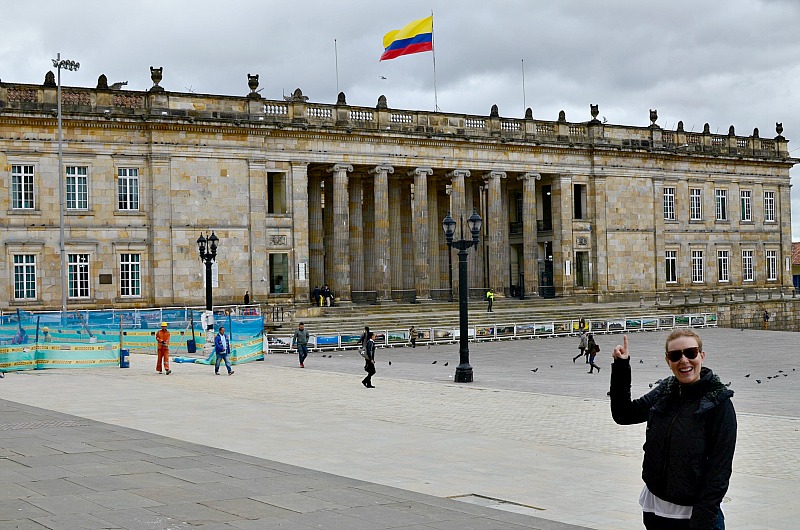 Day Two – Bogota – Graffiti Tour: Today we woke up bright and early (9.30am, that's early right?) and headed straight to the Bogota Graffiti tour which started at around 10.30am. After that we headed to La Puerta Falsa for lunch and then went and did all those important things to do in Bogota like go to the Gold Museum, The Bank of Colombia Museum, the Independence Museum, wandered around La Candelaria before having dinner with a friend and, again, flopping into bed.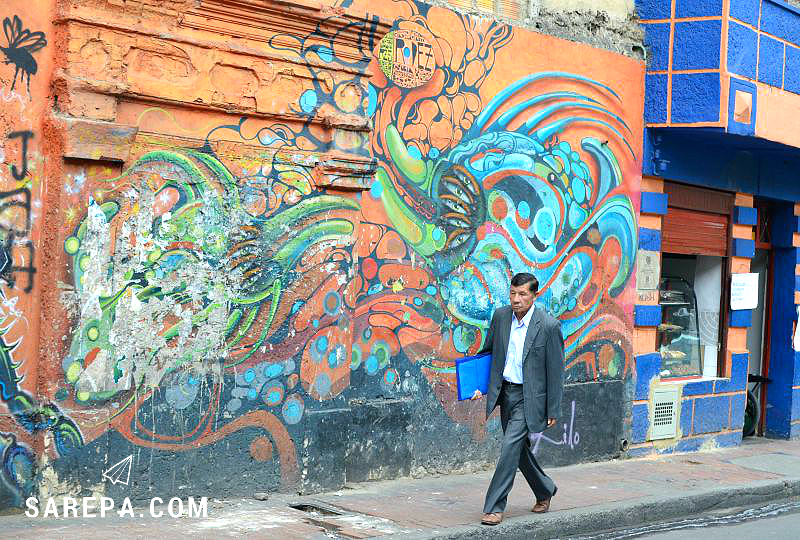 Day Three – Bogota – Guatavita Lake and the Salt Cathedral: Bogota is a big and fast-moving city so it is always great to escape the hustle and bustle sometimes and head out into the countryside. Today we ventured out with Daytours4u and visited the magical Guatavita Lake (one of my absolute highlights while in the country) and the Salt Cathedral of Zipaquira.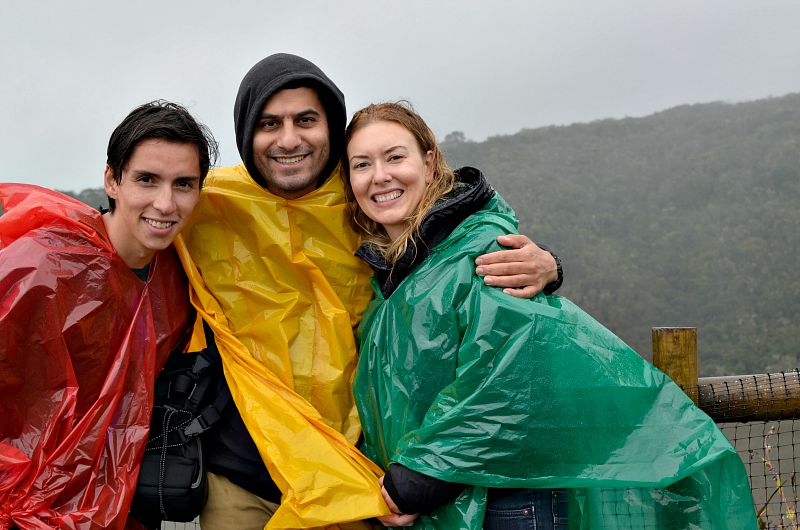 We ended up returning home at around 5.30pm. This time we headed back to the hostel for a nap before heading out later in the evening for a drink and some dinner.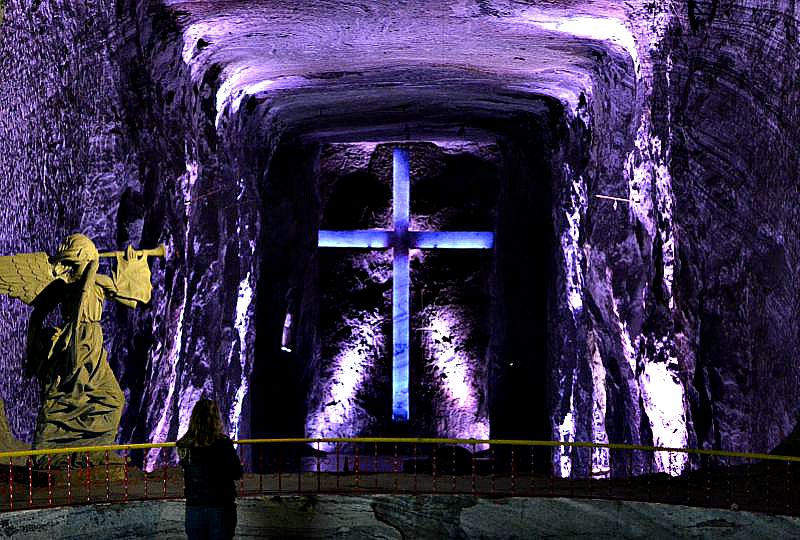 Day Four – Bogota Food Tour: A lot of travellers only head to Bogota in transit and don't actually stay in the capital city to do some exploring. But, as you can see, there is so much to do in the capital. By day four we were ready to eat some of my favourite Colombian food so we went on the Bogota Food Safari with Loon Lio. Lucky we hadn't had breakfast either because it was literally four hours of non-stop eating. Now that's the way I like to spend my weekend!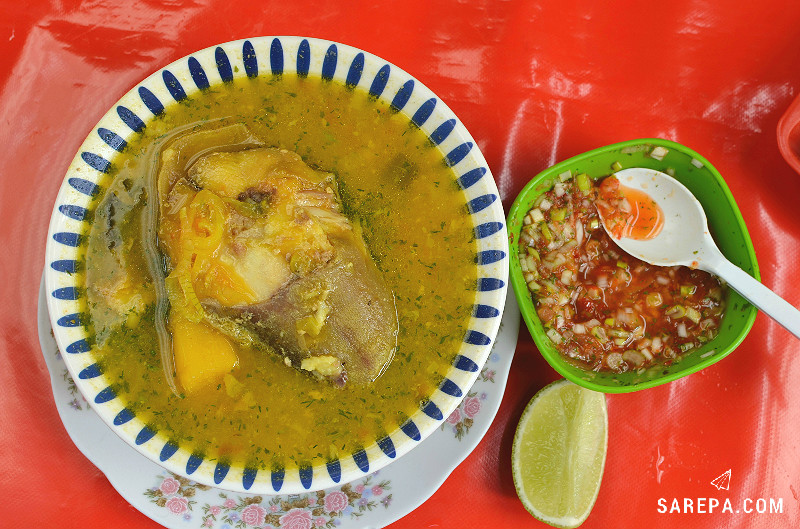 Day Five – Bogota to Pereira to Salento: By Sunday we were ready to explore more of Colombia and we decided to get out of the big smoke and headed to the Coffee Triangle or Eje Cafetero. You can read more about how to get to Salento here. We spent the afternoon in Salento eating and hanging out in the town square before checking out the lookout point at the end of Calle Real.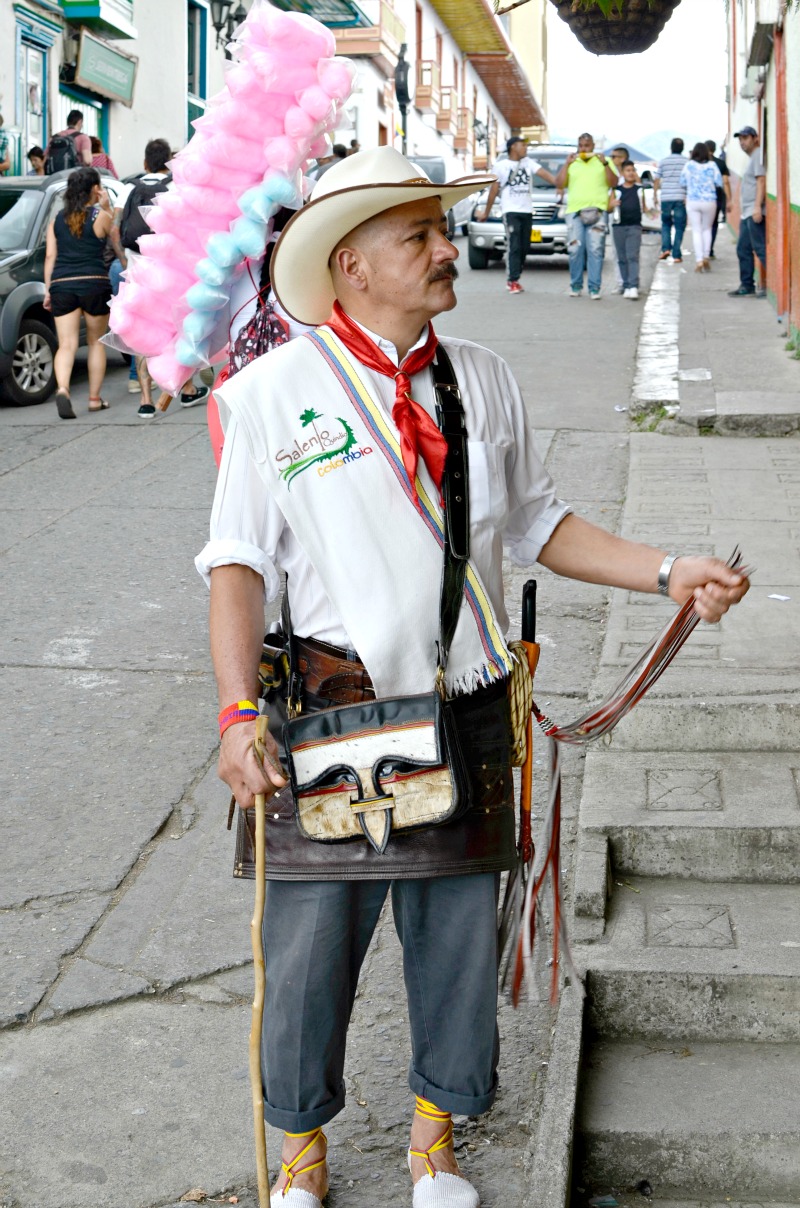 Day Six – Salento – Horse riding and bike riding: We got up early on Monday morning, which was a public holiday at the time, and decided to go horse riding. Then we had lunch and we went mountain bike riding. And, no, we couldn't sit down for days after that.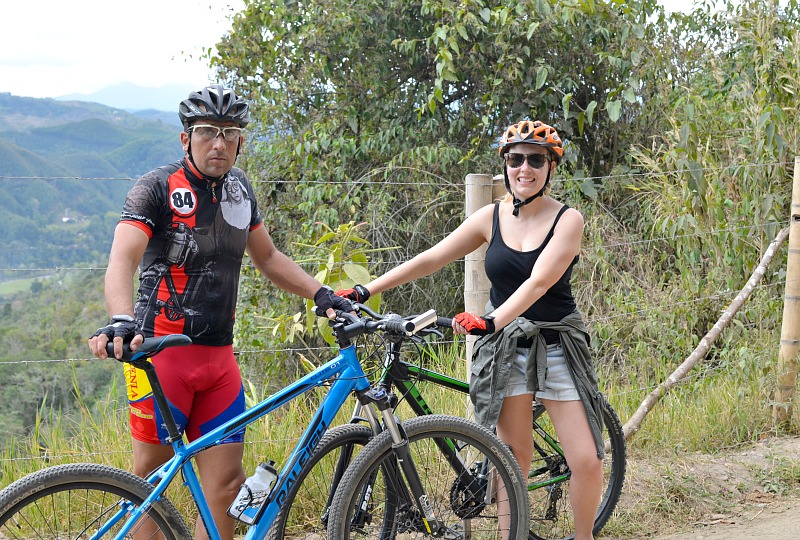 Day Seven – Salento – Cocora Valley: On day seven we decided to add a full day of hiking in Cocora Valley to our Colombia travel itinerary. We left in the jeep from the town square early, I think around 7.30am and then got back in the afternoon at around 4pm before shovelling some food into our mouths, then watching some live music in the main square into the night. We had only been in the country for a week but had already jammed so much into our Colombia travel itinerary.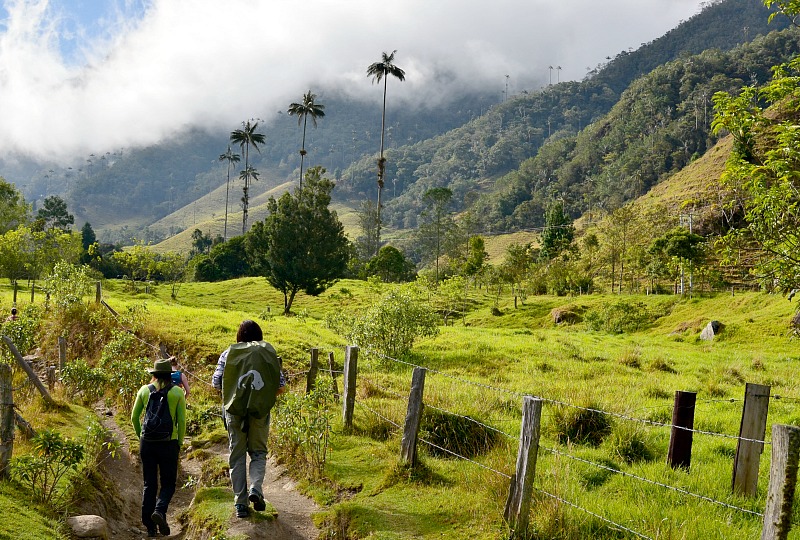 Day Eight – Salento to Manizales: We caught the bus from the transport terminal in Salento to Pereira and then to Manizales. You can read more about how to get to Manizales here. Once we arrived in Manizales, we caught the cable car into town, checked into our hostel and headed straight for the cathedral where we did the Polish Corridor tour. In the evening we went to the suburb of El Cable for dinner with my gorgeous amiga, Angela.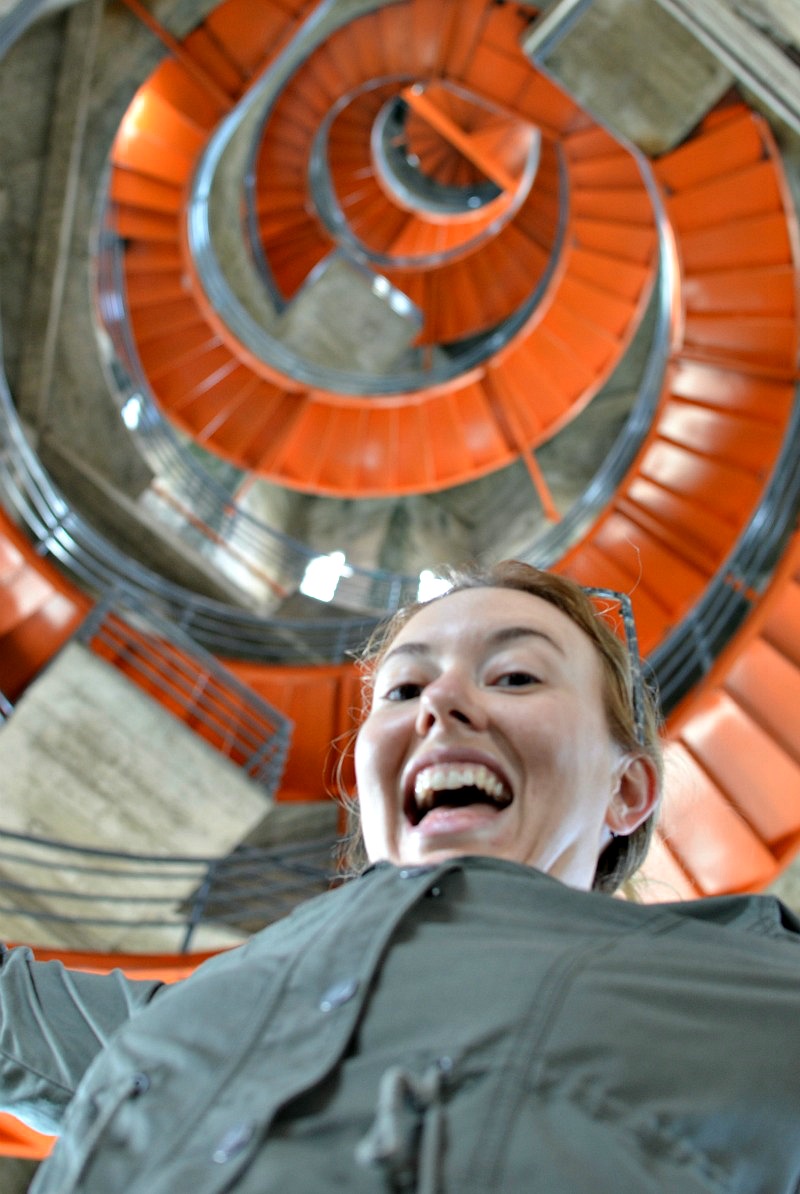 Day Nine – Manizales – Chipre: Today we spent the day up in Chipre, which is an easy walk from the centre of town. We took in the view from the lookout, walked to the top of the Chipre tower, where my partner Pej did the Sky Walk. We also visited the Monument of the Colonists, wandered through Plaza Bolivar, the Governors Palace and got a photo in front of the Cable Tower on the other side of town where we had lunch and ate cholados, before heading back to our hostel. Read more about the things to do in Manizales.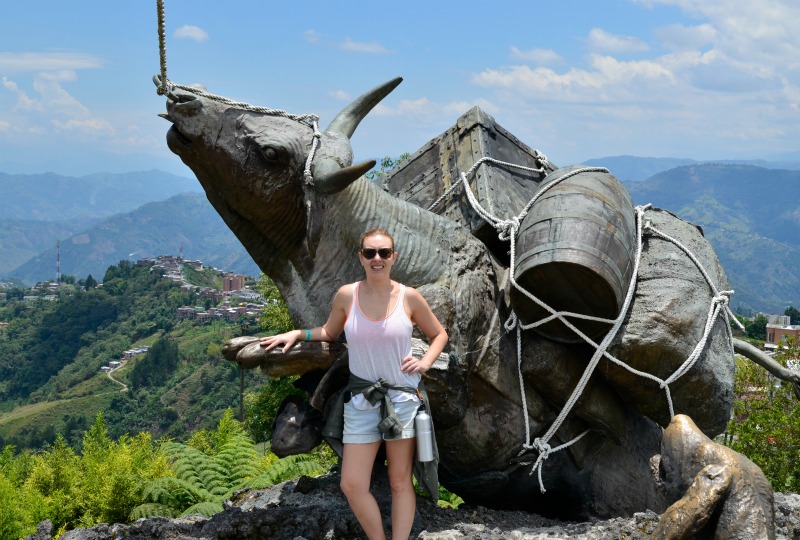 Day Ten – Manizales to Medellin: This morning we had a bit of a sleep-in and a hot breakfast at the hostel before heading back to the transport terminal to catch the bus from Manizales to Medellin. It took a good five hours to get to the City of Eternal Spring with one stop off for lunch on the way. We went straight to our hotel, had a hot shower and then caught up with my lovely amiga and her husband for dinner that evening. A wonderful and relaxed introduction to the city.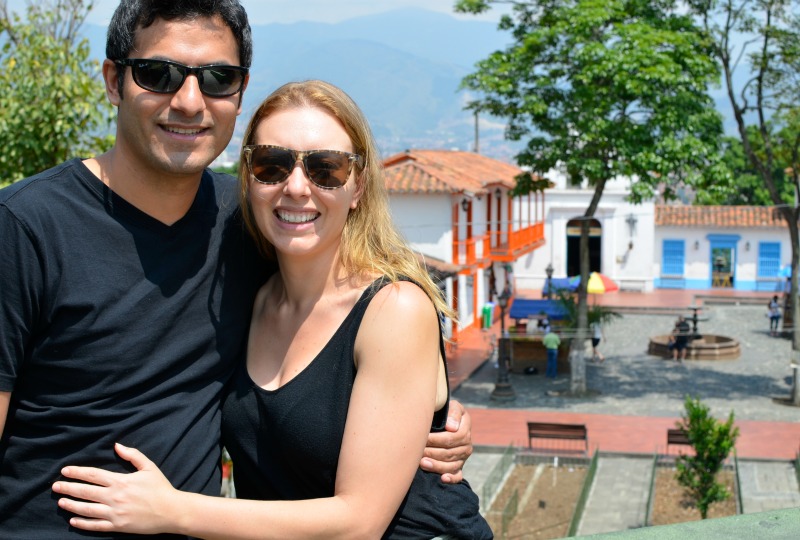 Day Eleven – Guatape and El Penol: We missed our first bus, but we finally made it to the beautiful town of Guatape and the massive climbable rock that is El Penol. Originally we had planned to stay the night in Guatape but decided that this was a great day trip while in Medellin. I think we arrived by around 10am and then headed back to Medellin at 3pm.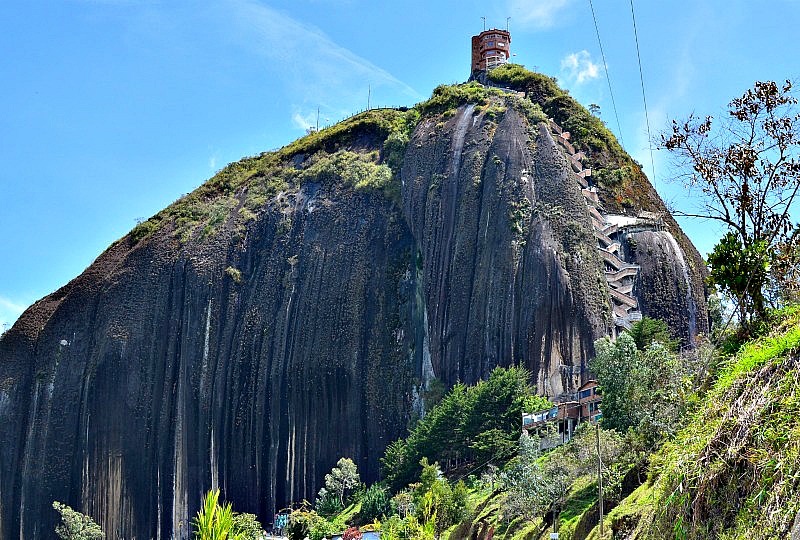 Day Twelve – City tour and paragliding: Today was the day that we decided to do as much sightseeing in Medellin as possible in the morning before going paragliding in the afternoon. We did a tour of the city in the morning then caught the bus out to San Felix to do paragliding with Dragon Fly Parapente.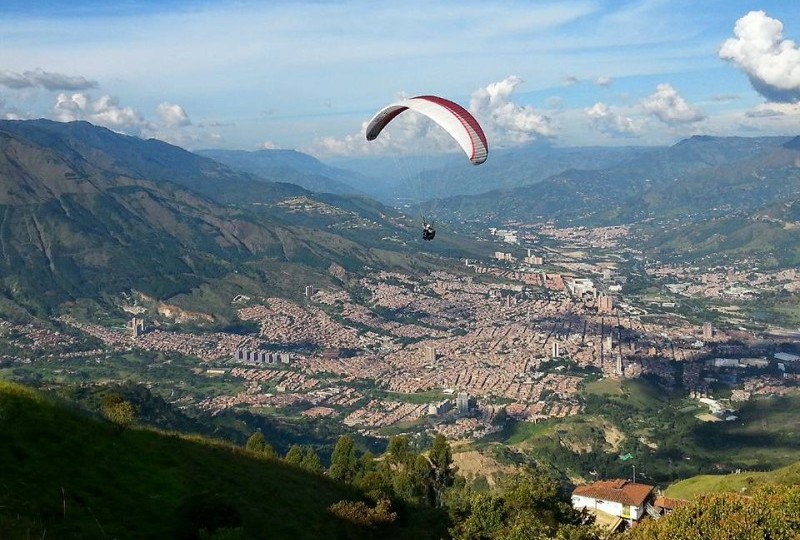 Day Thirteen – Sightseeing in Medellin: After going on the Medellin city and Metrocable tour yesterday, we decided to revisit some of our favourite sites to get to know them a little more. We spent some time in the outdoor cultural spaces like the barefoot park and then visited Parque Explora and the Botanical Gardens. In the evening we went out for dinner in Envigado, at a really great restaurant called Lucio Carbon y Vino.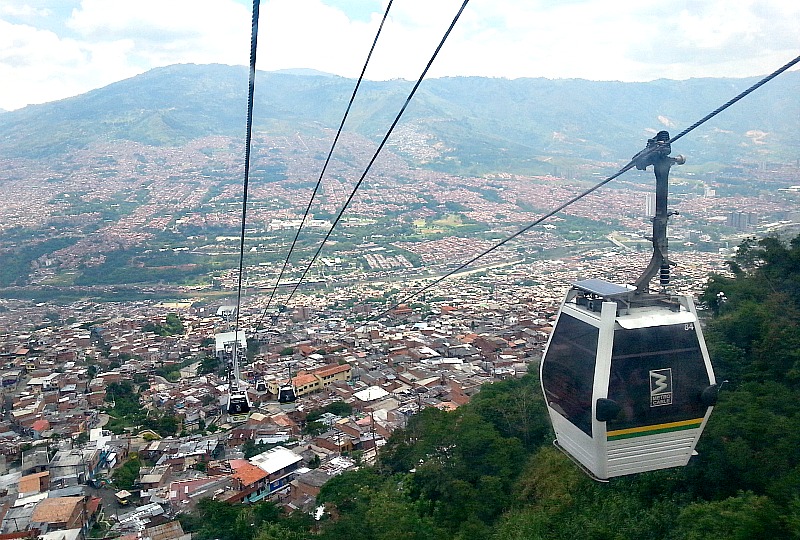 Day Fourteen – Medellin Food Tour: As if we hadn't spent enough time in Medellin eating, today we did the La Mesa's Medellin food tour in Envigado, which was great. After we finished up, we slept off our food coma.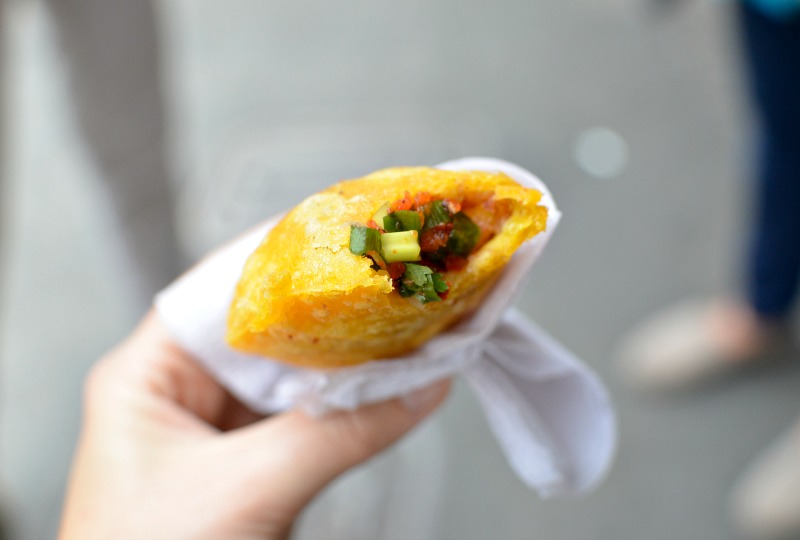 Day Fifteen – Medellin to Cartagena: On the morning of our 15th day in Medellin we made our way to the airport in Rio Negro and caught our flight to Cartagena. We checked into our hotel as soon as we made it to the walled city, tried to acclimatise to the hot weather and then walked around the city in search for something to eat. In the afternoon we set some time aside to lap up the romantic city. We wandered around taking photos, we sat at the top of the wall and looked out at the ocean and sat at one of the many restaurants, ordered a couple of drinks and watched the world roll by.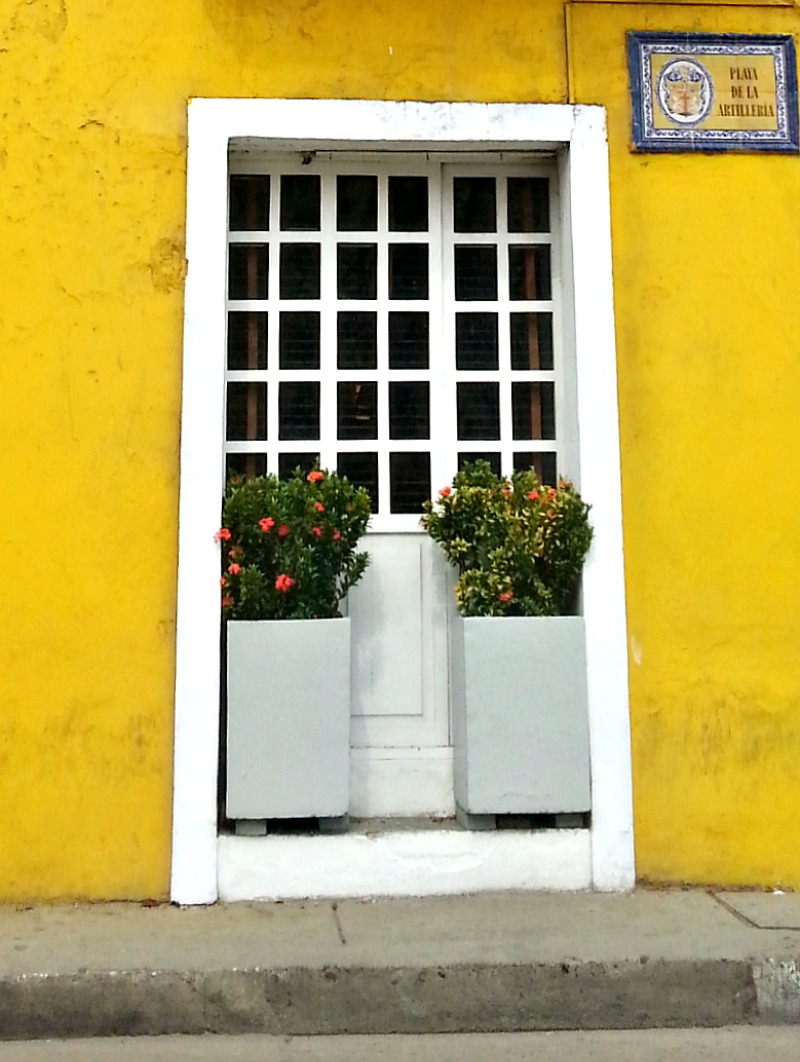 Day Sixteen – Cartagena and the Rosario Islands: Today we decided we wanted to spend some time on the beach, so we organised a trip through our hostel. To say it was a disappointment would be an understatement. Our tour was really badly organised (I'll be sharing more about it in a post soon). If I could give you a couple of tips about visiting the Rosario Island I'd say avoid going to the snorkelling island or the "water park" entirely and just head straight to Playa Blanca. Jump off the boat and walk as far left as you can until you're far, far away from the hundreds of tourists that flock to this area. You can either spend the night here and rent a hammock on the beach or you can catch the boat back in the afternoon which leaves at around 3.30-4.30pm, depending on the weather.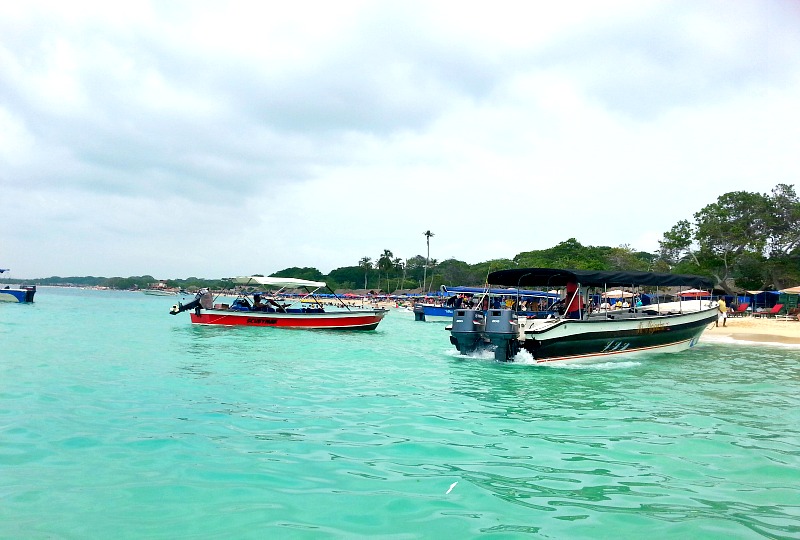 Day Seventeen – Mangrove Tour and Boquilla: After spending some time out at the Rosario Island and being really disappointed with the tour yesterday, we were hoping that our mangrove tour was going to be a vast improvement. And it absolutely was, we were picked up from our hostel and then taken to the area of Boquilla and through natural mangrove tunnels. You can read more about our experience on the tour here.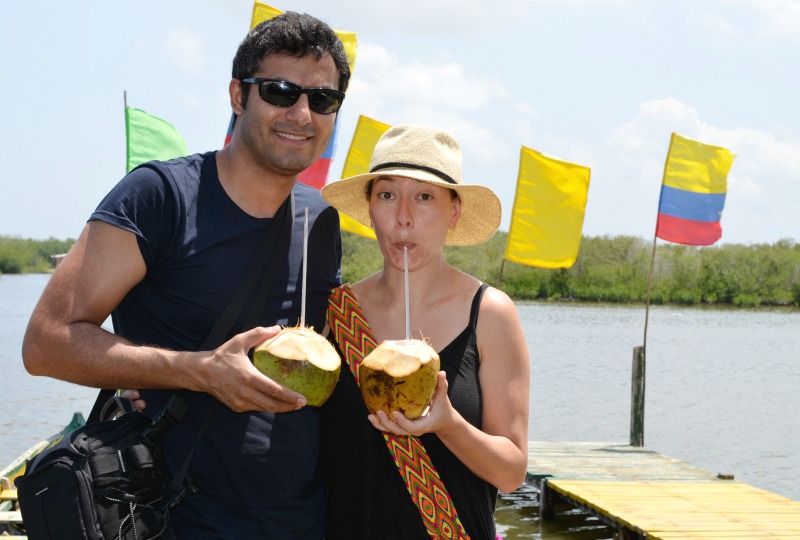 Day Eighteen – Cartagena to Santa Marta: At around 10am this morning we caught a Marsol bus from our hostel to Santa Marta. It took us straight to our hostel in Santa Marta which was fantastic given how exhausted we were after a couple of weeks of non-stop touring around the country. As soon as we got to our hotel in Santa Marta, we jumped right in the pool and didn't get out for the rest of the afternoon except to have dinner, of course!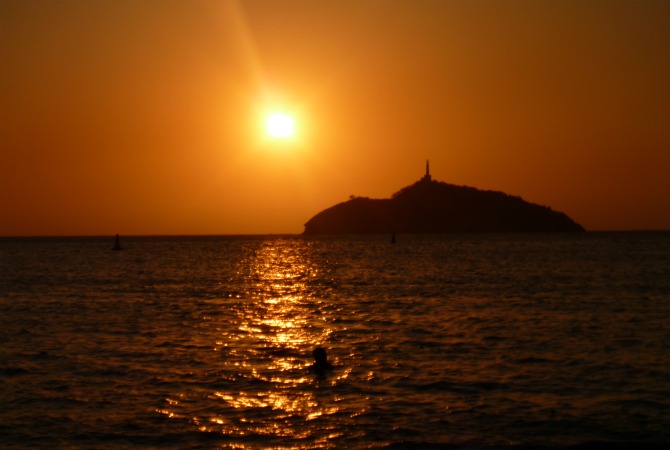 Day Nineteen – Playa Cristal and Tayrona Park: While Tayrona may be closed for the moment, we were lucky enough to explore the area during our trip to Colombia, visiting the beautiful Playa Cristal. We spent the entire day on the beach, snorkelling, eating coconut rice and fried fish and it was a wonderful way to spend a relaxing day as our trip around Colombia came to an end.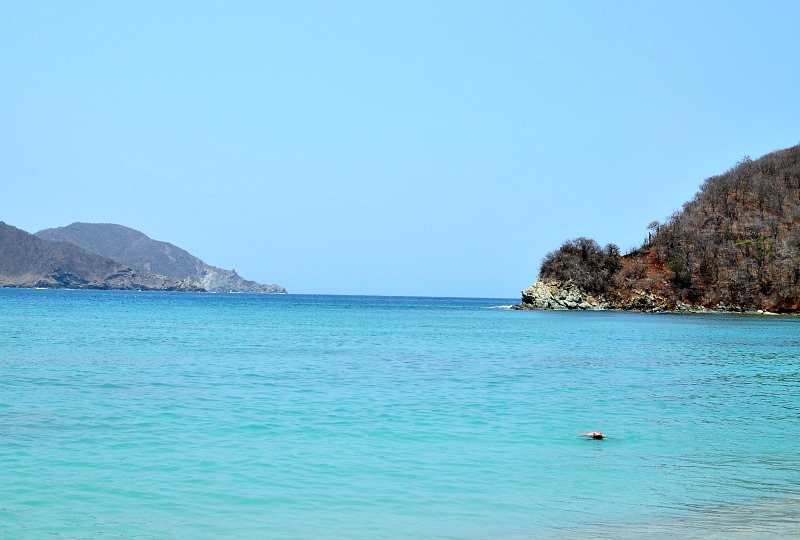 Day Twenty – Santa Marta: With just one more day left in Santa Marta, today was the perfect day to get to known the city. Spend the day walking along the water, visiting some of the local sites and then pull up a chair at a restaurant and watch the sun set. Or, you might want to pack a bit more into your day and visit Quinta de San Pedro Alejandrino, a museum which was once Simon Bolivar's home and is where el Liberador died.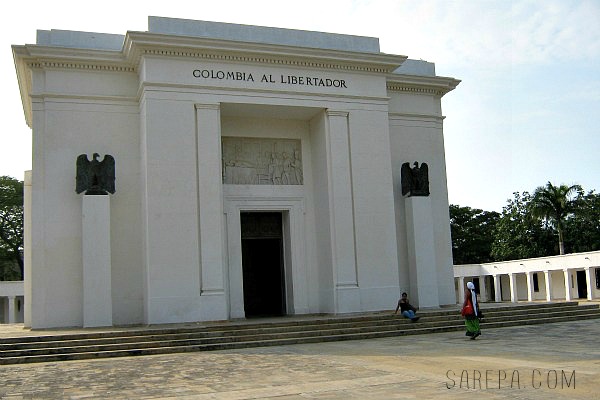 Day Twenty-One – Santa Marta to Bogota: Unfortunately, all good things must come to an end, including our trip around Colombia. So we made our way to the airport in the afternoon and then spent our last night in Bogota before we caught the plane back home to Australia the next morning. While we had planned to spend our last night buying souvenirs in Bogota, but since we had done shopping throughout our trip, we decided to have dinner then stay at the airport to make sure we made our 7am flight on time. Something I wouldn't recommend, unless you're prone to sleeping through your alarm.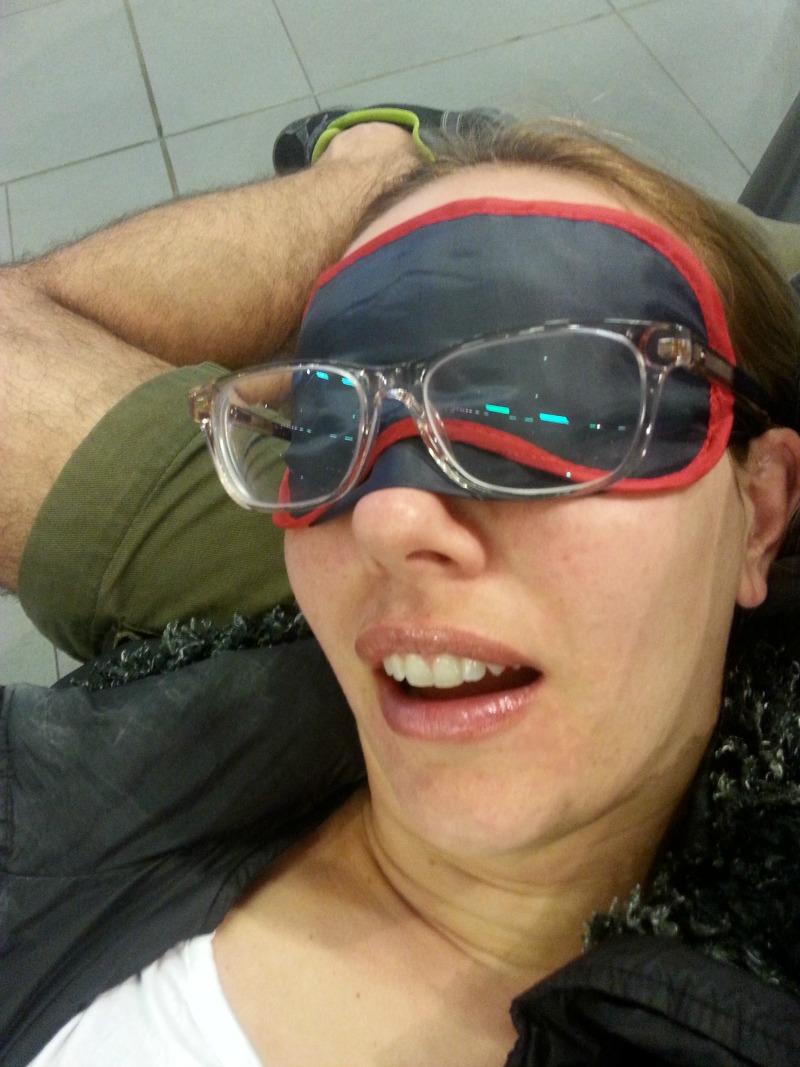 Well, that is my three-week Colombia travel itinerary, friends. What do you think? Do you have any other tips on what to see and do while in the country? Share them with us in the comment section below
Pin this post for later!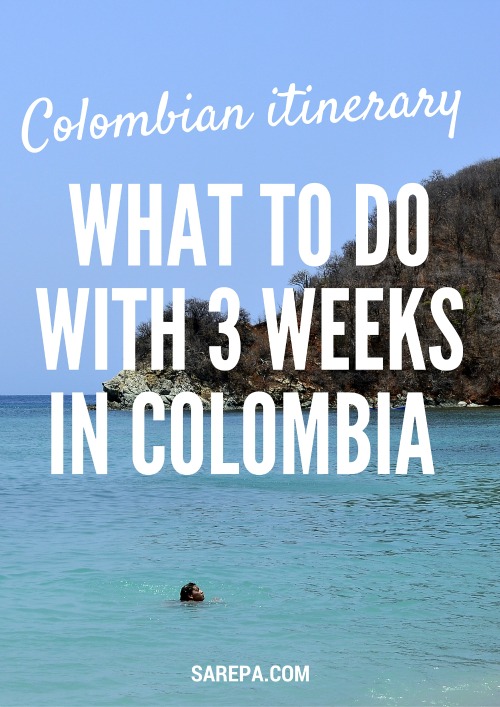 Sign up to receive your FREE eBook