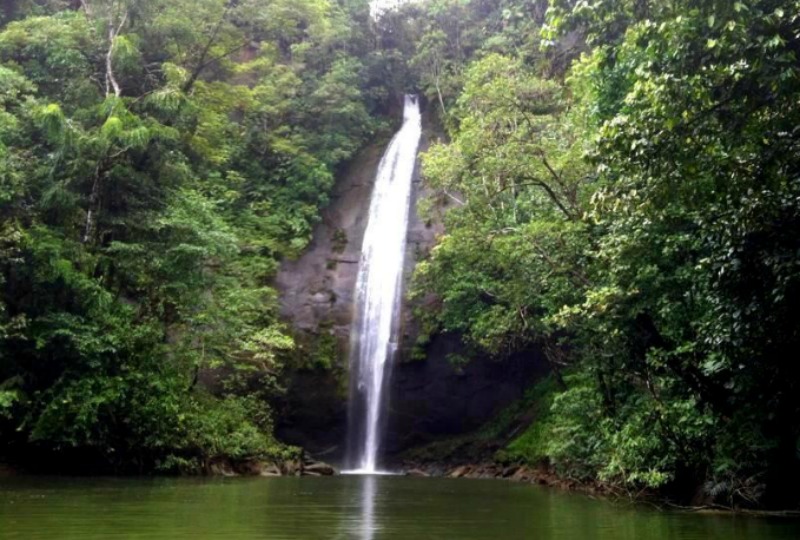 Colombia is the only country in South America that has coasts along two oceans – the Atlantic and the Pacific. The Atlantic coast is extremely popular among tourists since it's where Colombia' most famous destinations are: Cartagena de Indias, San Andres Island and the Tayrona National Park. The Pacific coast is still an wonder which many travellers have yet to discover.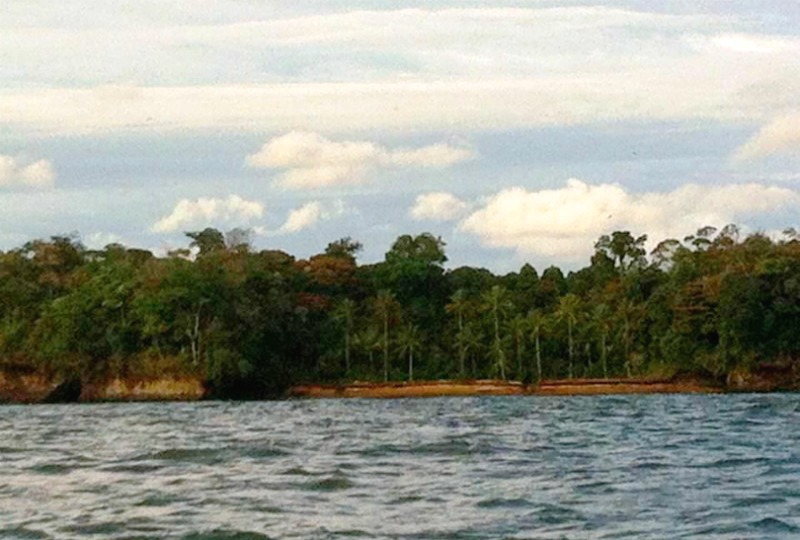 The main – and only – big city on the Pacific seaboard of Colombia is the port city of Buenaventura, which has a population of less than 300.000 people. It has a notorious history of drug trafficking, armed conflicts and violence, but over the last several years the situation has become better. Unfortunately, stories of those times still frighten many tourists from visiting this region.
If you are brave enough to experience the other side of this wonderful country, you will discover untouched nature, lone islands, hidden waterfalls and rare fauna.
How to get there?
You can reach Buenaventura by plane from Bogota or by bus through the capital of salsa Cali. It will take you three hours to go from Cali to Buenaventura by bus. Buenaventura is just an industrial port city and, if you don't have a lot of time in Colombia, it is enough to see the city through the window of your taxi.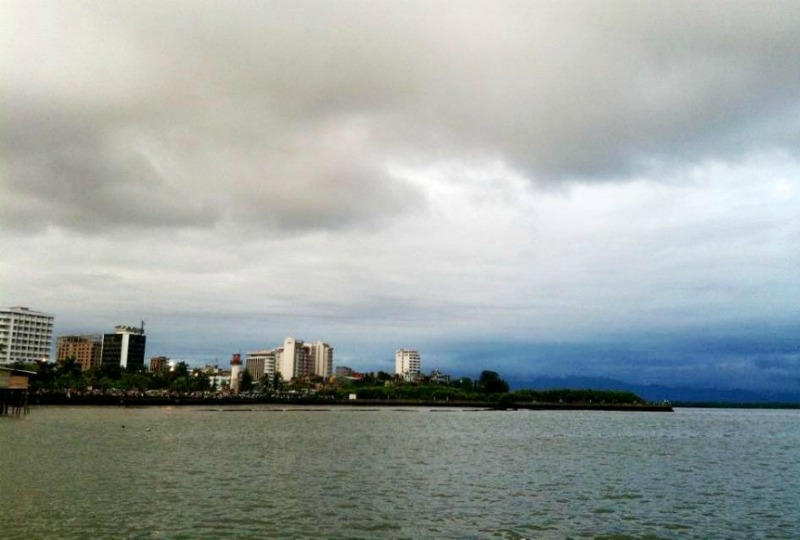 From there take a motor board to Bahia Malaga (Valle del Cauca) in the National Natural Park Uramba. The way is around 1.5 hours. Sailing in the boat you can admire wild green rock islands, natural tunnels, rare birds and trees.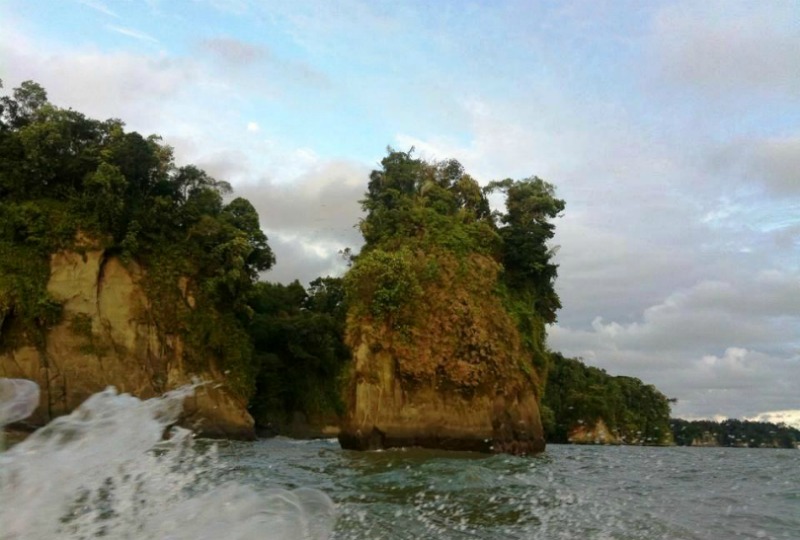 You will also see some hotels like this that desperately try to promote its services!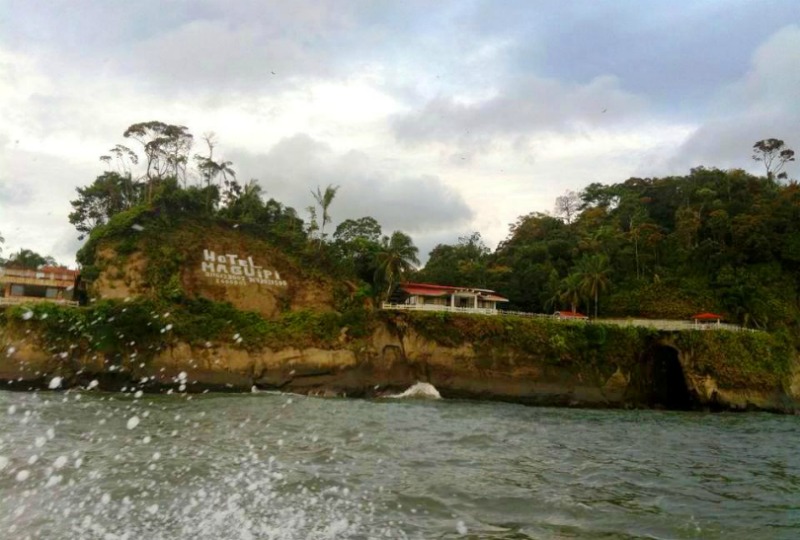 Bahia Malaga, as it may seem, is even more touristy, than the biggest Pacific city Buenaventura. But still you will never find as many travelers there as on the Atlantic coast of Colombia. Sometimes you might even feel lonely!
From the very first moment of being on the pier in this village, you'll be sure that you've arrived to paradise. Paradise, where there are gorgeous sunsets, children playing football on the black sand 5 meters away from the ocean waves, local residents selling fish and fruits on the beach.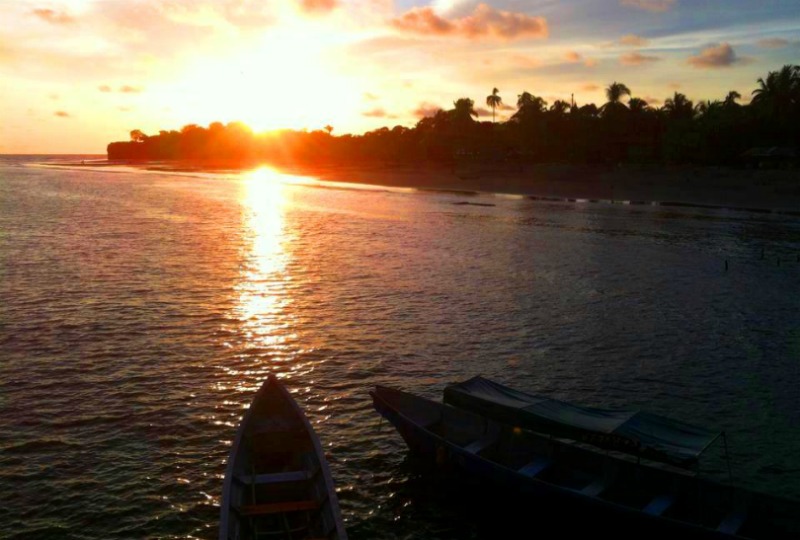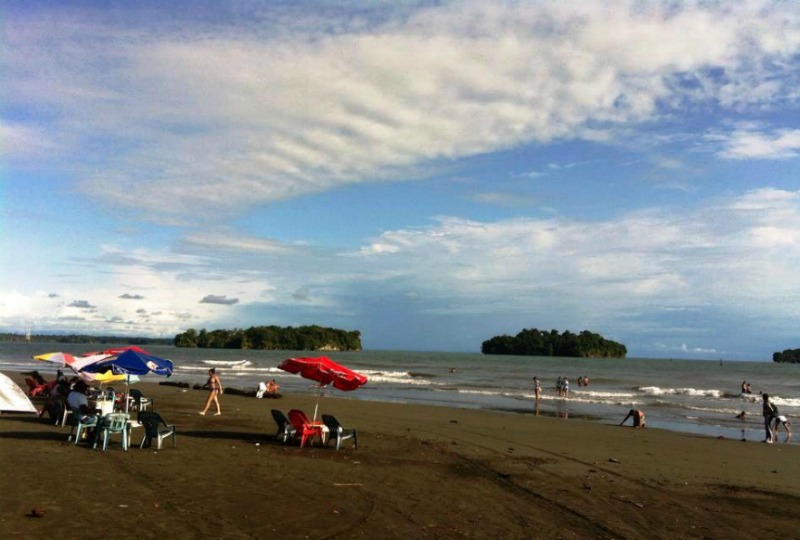 Instead of traditional buses or taxis, here you will find the most usual form of transportation… a tractors with a trailer.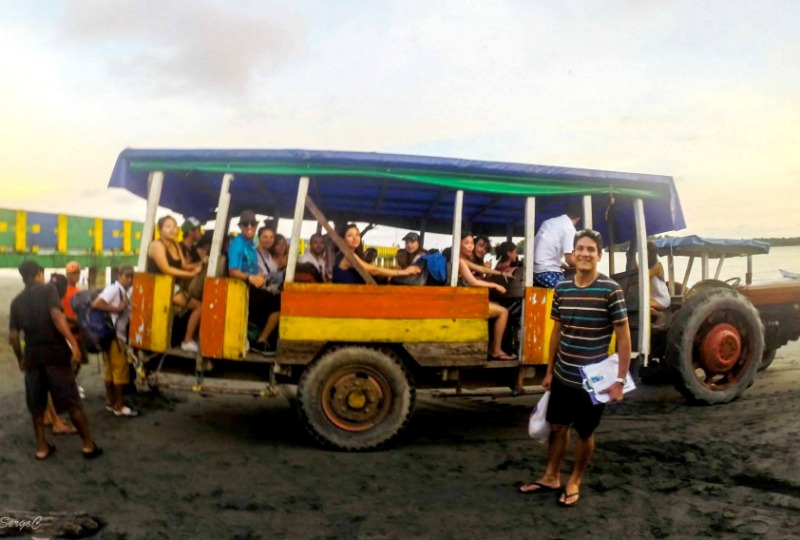 Where to stay in Colombia's Pacific?
It is better to book a hostel in advance, but if it was a spontaneous decision to arrive to Bahia Malaga, don't panic – there are a lot of places to stay. This small village has its own little airport, but be aware that it doesn't have your conventional supermarkets, although small shops and cafes are all around.
How much do things cost?
The prices are the same as other areas of Colombia, plus you can have breakfast for around 5.000 COP of lunch for 10.000 COP approximately. You should definitely try a little empanada de camaron (shrimp) for only 2.000 COP!
When to go and what to do:
Try to plan your trip to Pacific in a period from July to November so you will have a chance to see humpback whale and their young. During this time mothers and their babies come to the Pacific coast of Colombia, where the water is warm and there is a lot of food, to raise their young. If you are lucky, you can see about three whale families during one sailing trip. It is extremely difficult to take a good picture of them, though, so just watch and enjoy the moment.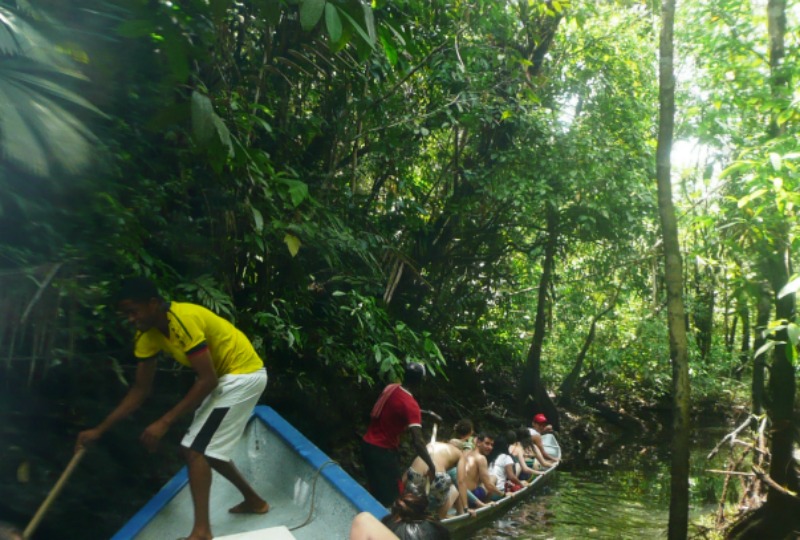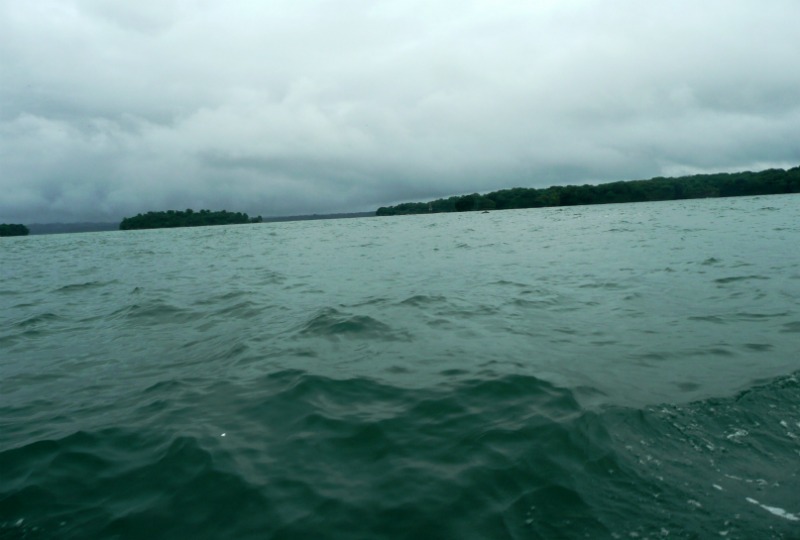 Very important advice: don't forget to buy sea-sickness pills! As far as the trip will take at least 1 hour and you will be just "staying" on the water face in a rocking boat.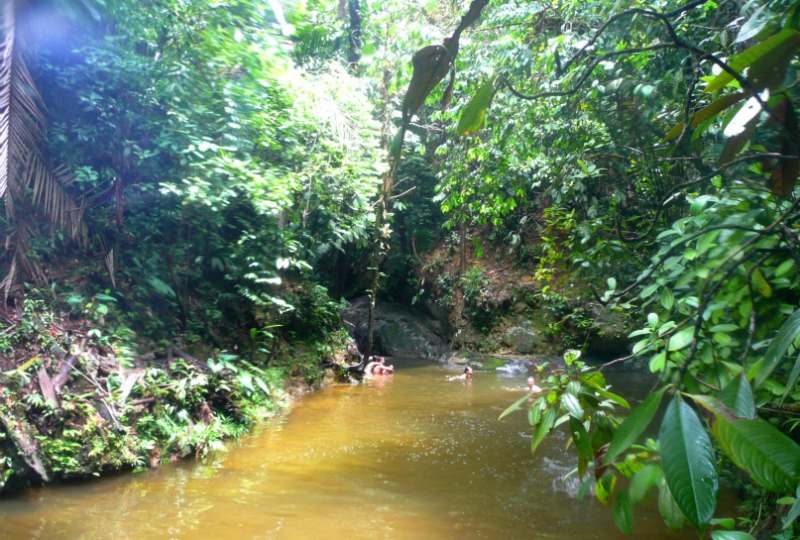 Things to do:
From the same pier you can take a motor boat to an island you want to visit or to waterfalls situated not so far from the village where you can spend the whole day enjoying pure water of the bays and the ocean and virgin nature of Pacific.
This are the photos of Juan de Dios beach and La Sierpe waterfall.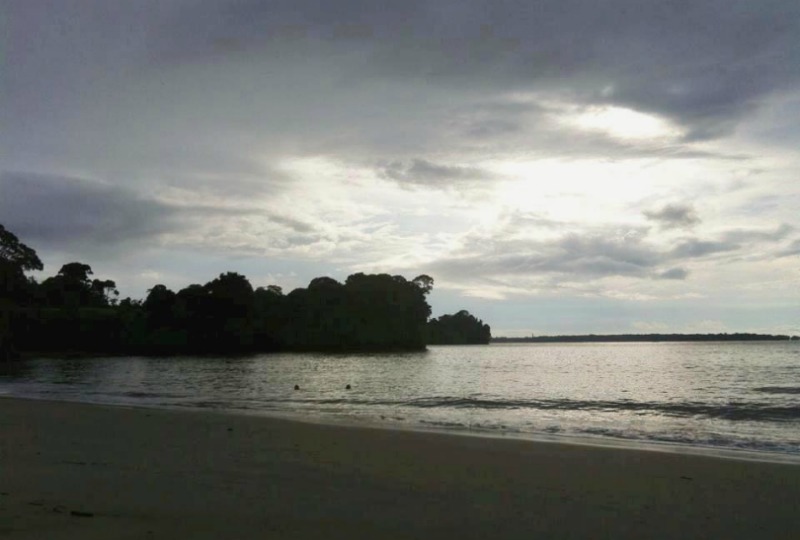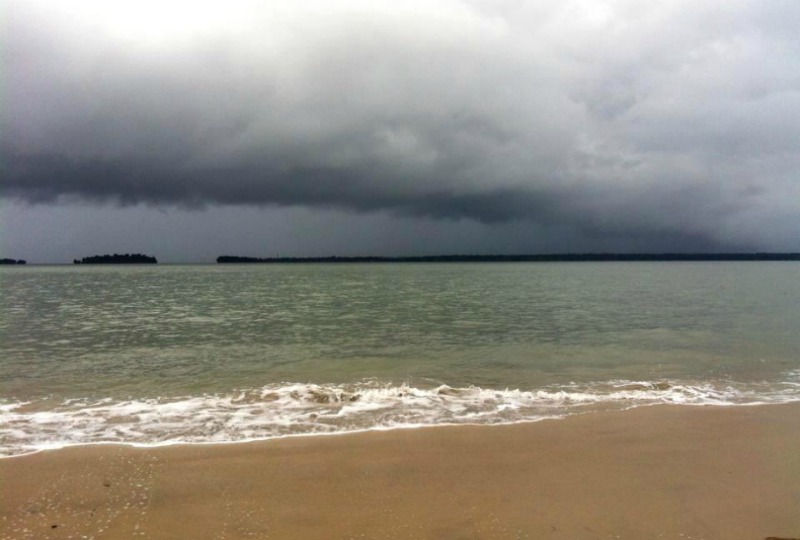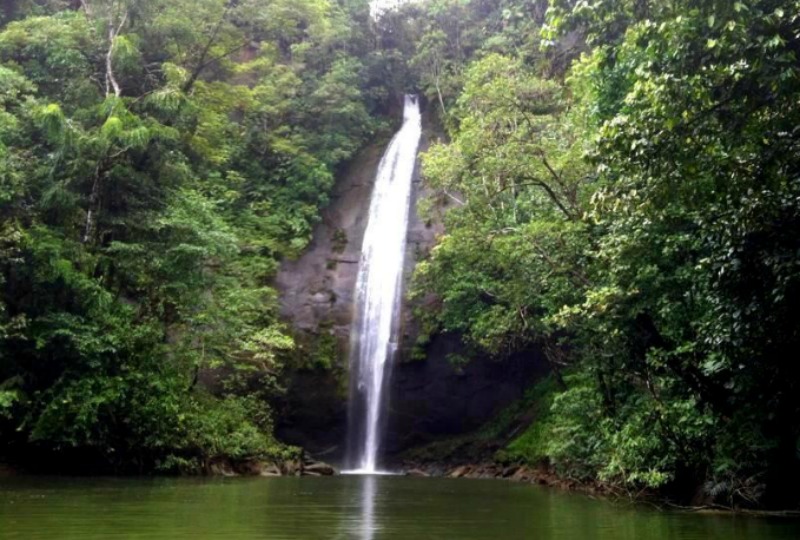 For those who like to practice some sports, it is possible to practice kayaking in the ocean that will cost you 25.000 COP. Another option can be canoeing in the river of Bahia Malaga that is around 10.000 COP (depends on the amount of people), when you can reach a natural pool with two small pretty waterfalls and a natural slide.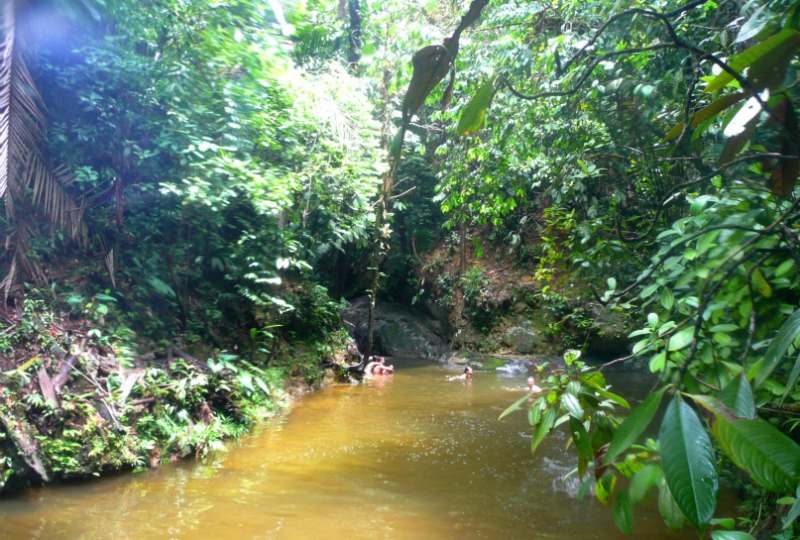 To finish your day in the village you should definitely go to the ocean shore for a bonfire or just to splash in the night waves.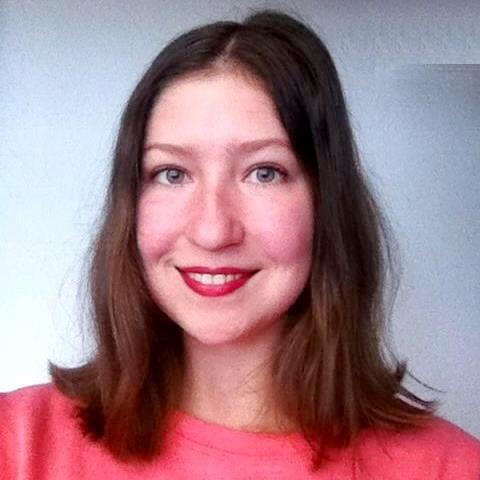 This guest post was submitted by Diana Mirsaeva. She is a travel blogger, copywriter, English-Russian translator and a philosophy graduate. After finishing her university studies in Moscow, she's decided to completely change her life and decided to move to Colombia to teach English. Take a look at her photos on Instagram: instagram.com/diana_mirs, visit her blog, or contact her at: diana_mirs@mail.ru.
Sign up to receive your FREE eBook