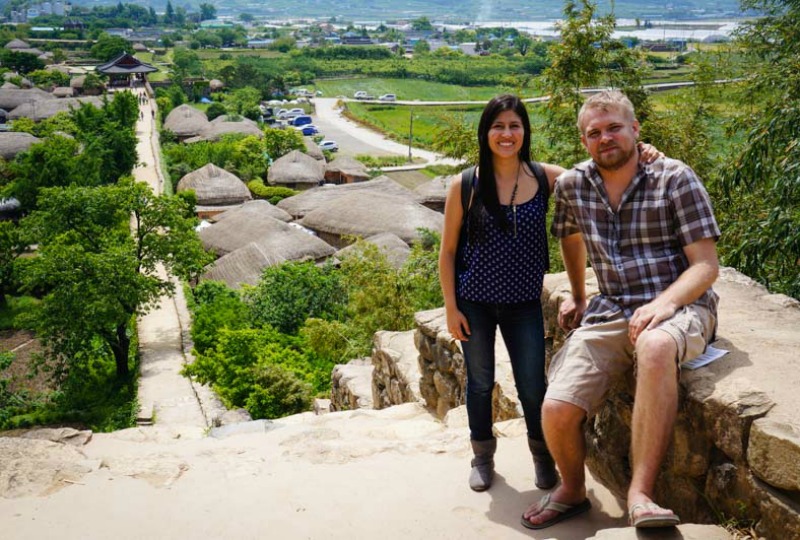 One thing I absolutely love about blogging is the fact that you can become part of a community of people from all around the world through your love of a shared topic. For me, I've been lucky enough to connect with and share stories about expats living in Colombia for the last year through a series of interviews online. But the Colombia love-sharing doesn't stop there, now I'll also be chatting to Colombians who are living abroad and blogging about their experiences. To kick off the series we have Andrea Benavides, who blogs all about her travelling life on her blog, A Colombian Abroad. Be sure to visit Andrea's blog for more great stories and head to her Facebook page to say Hola!
Full name: Andrea Benavides
Where you're from originally: Bogotá, Colombia
Where you live now: Seoul, South Korea
1. Tell me a little bit about where in Colombia you're from.
I was born in Bogotá, the land of arepas, hot chocolate with cheese, ajiaco and tamal. That's right, I'm always thinking about and missing the food!
2. Where did the idea for your blog A Colombian Abroad come from?
Born and raised in Bogotá, I'd only ever traveled to Colombia's neighboring countries of Venezuela and Ecuador and once to the United States by the age of 22, before I met my future husband who was traveling around the world. Through life's coincidences, we ended up on a double half-blind date. The rest is a long story, but his globetrotter spirit infected me and we have been traveling together ever since, 28 countries and counting. Currently we live in South Korea.
Living abroad and married to an extranjero has raised my curiosity about culture, not only the ones I encounter living in other places, but also about my own Colombian culture. I like to discover how and why humanity is so different or so similar and learn how we can interact with other cultures while maintaining our own identity. In fact, I have learned more about Colombian culture by living abroad than by living in my own country.
It's this journey of discovering new cultures that inspired me to blog at A Colombian Abroad.
3. What are your goals for the blog?
The blog is a way for me to share what I have learned about my Colombian self and other cultures. I enjoy documenting the quirky, the different, and the new points of view I learn as a Colombian living abroad. I also enjoy writing funny stories that happen while living in other cultures and about my quest to learn new languages.
The blog has also become a way to connect and listen the experiences of other Colombians abroad. I recently started a new series of mini interviews about Colombians living and traveling in foreign lands and I'm so glad I did. Their stories are fun and inspiring. You can read the first one Curiosas reacciones que el "I'm From Colombia" ha causado alrededor del mundo.
4. What is one thing you'd like travellers and foreigners to know about Colombia?
Colombia has every landscape you could imagine: beaches, mountains, big cities, colonial towns, colorful rivers, and jungles. Some people think we all are like Tarzan and everyone lives in the Amazon, and while that sounds intriguing, it's not quite true… Every place you visit will be different than the last one, and that's the charm of it: how there can be so much diversity in a country!
5. What has it been like for a Colombian living abroad in Korea? What are the cultural differences like?
Living in Korea is both a challenge and a convenience. Challenge because communicating is hard. The language is so different that even English seems really easy now! Convenience because life is comfortable. Compared to Colombia, public transportation is massive while affordable and goes everywhere; the country is one of the most secure in the world and access to the internet — the fastest in the world — is available everywhere.
The cultural differences, as you can imagine, are countless. Some are same same but different, others seem completely opposite. Here are a few that stand out:
Plastic surgery is,

like in Colombia, very common; but instead of getting boobs and butts, they get double eyelid surgery, nose and jaw. They admire the look of a western face.

Love in Korea is everywhere. However, public display of affection is frowned upon. Couples show their love in different ways, one of them is wearing matching clothes. Valentine's Day is also celebrated from

a

different perspective

.

Weddings are a very, very short event. Not at all like in Colombia.

Matrimonio coreano: la boda relámpago

is my first glimpse, of hopefully many, into a Korean wedding.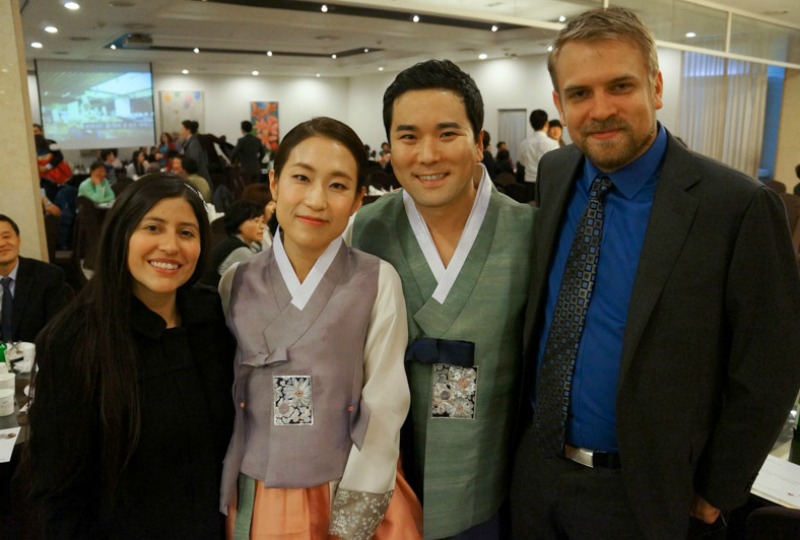 After just a year living here, there are still so many things I do not know about this fascinating culture, like my most recent discovery of a poop cafe. Have you ever considered drinking a latte from a toilet?
6. When you travel, what do you find people generally know and think about Colombia?
It is unfortunate that the majority still think about drugs and Pablo Escobar when referring to Colombia. However, in recent years, the perception has been changing for good. James Rodríguez, Shakira, Sofía Vergara, coffee and Miss Colombia are some examples that have slowly replaced the Escobar legend.
It is also common to hear people say how dangerous Colombia is. It's true, you could find yourself in a dangerous situation in Colombia, just as easily as in New York, Paris or Buenos Aires. Rather than always focusing on the negatives, my country has had its share of a troubled past, I'd much rather people know Colombia as the Happiest Countries in the World!
7. How would you like people to know and think about Colombia?
I dream of the day when people just smile every time they hear about Colombia. They smile because they love dancing salsa, enjoy reading Gabriel García Márquez, crave Colombian food, entranced by the different landscapes, and fondly remember a Colombian that, once upon a time, made them happy.
8. What has been your favourite travel destination so far and why?
There are many many places I like… but if I have to pick one that I loved from the very first time I visited, it would be Germany. As a child, every Christmas my parents would decorate the coffee table with a tiny German village. I would spend hours staring into the houses, imagining myself as part of the scene. When I finally traveled to Germany as an adult, I immediately fell in love with the houses, the beer, the trains, the castles and the traditional attire: dirndl for women and lederhosen for men.
9. What about the food? Have there been any standout dishes for you on your travels?
We recently vacationed in Japan where I could easily eat their food all day, every day. Good thing raw sushi doesn't make you fat! Sashimi, sushi, ramen, tonkatsu and wagyu beef are some of my new favorites. I shared my Japanese cravings through pictures in Comidas japonesas de no perderte.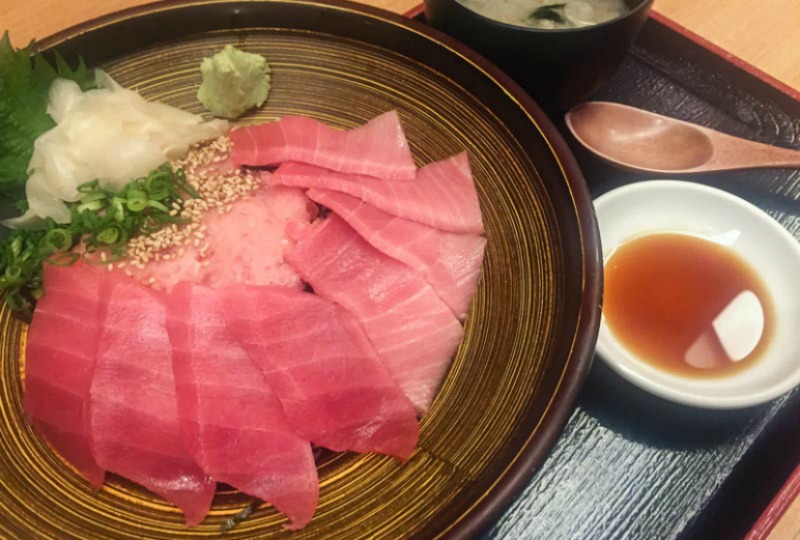 Doesn't it look so delicious?
10. What is your favourite arepa?
I love all arepas! But I would say my favorite is an arepa with double cream cheese or gouda. Nothing beats a cheesy arepa with hot chocolate for breakfast, lunch or dinner!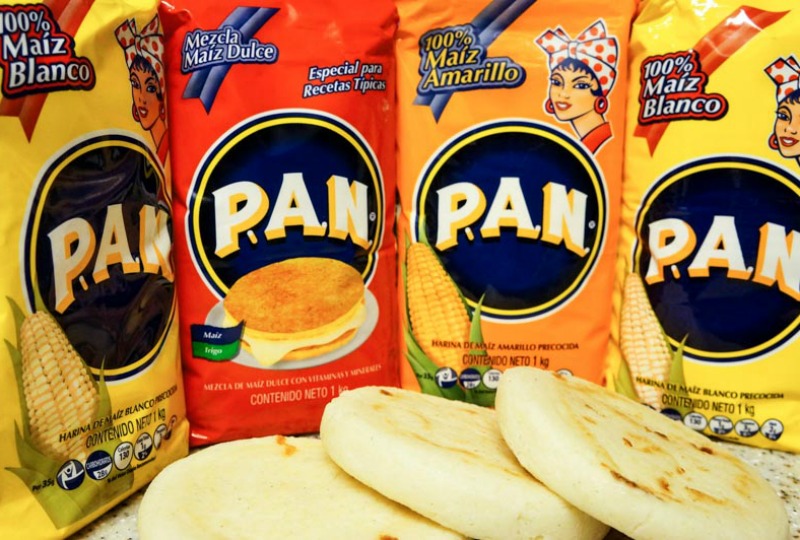 11. Do you have any tips for anyone wanting to follow their travel dreams and become a blogger?
Yes! First, keep in mind that traveling and blogging don't have to go together even though they definitely can. If you start a blog while traveling, make sure you like writing. Writing will take a lot of your time and if you don't enjoy the art of it, blogging itself could become burdensome for you.
Don't do it for the allure of money! The travel blogosphere is already saturated and the chances of making a living travel blogging are small. Do it because you love it. If you find a way to make money while doing it, then, you have definitely accomplished what many many dream of!
12. How can people keep in touch and follow what you're up to in the country?
You can read more about my travels, cultural experiences, and adventures being married to a gringo at A Colombian Abroad. Even though my blog's name is in English, I write in Spanish. That's me, after all, a mix of languages! You may also follow me on Facebook, Instagram, and YouTube where I share both in Spanish and English.
And, of course, feel free to send me a message anytime to say hola!
Read More: If you'd like to read my interview with Andrea on her blog, you can check it out here: Sarepa, la australiana que habla español a lo colombiano
Sign up to receive your FREE eBook