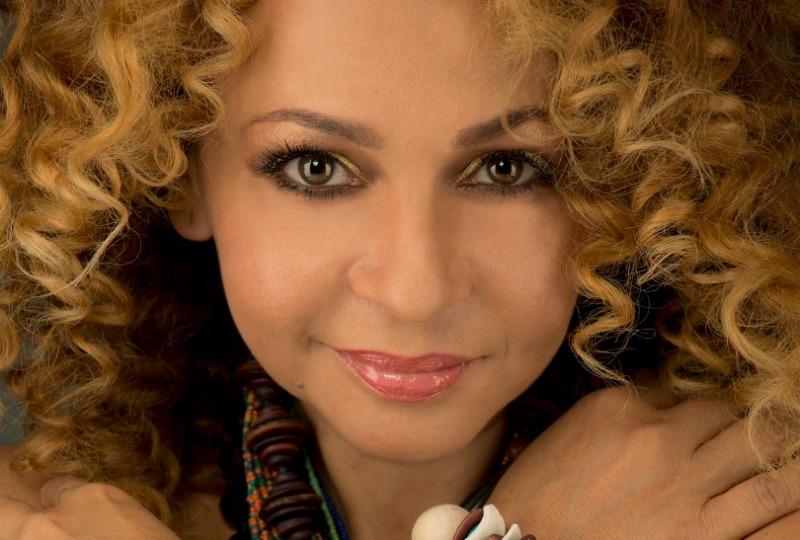 Iaki Vallejo credits the loud stereos that blasted salsa tunes in her hometown of Cali for inspiring her to take steps toward a musical career. Her love of local rhythms and musical styles has taken her from Colombia to around the world. She lived in Italy for more than a decade but now calls Australia home and it is here that she is sharing her Latin routes along with the jazz influences she's picked up along the way. Her self-titled album is set to be released early in July and in the lead up to its launch she sat down to talk to me about her love of Colombian rhythms and the impact they have had on her life. Meet singer Iaki Vallejo.
What region of Colombia are you from?
I am from Cali located in the Cauca Valley facing the Pacific Ocean. We are said to be the Pacific door of Colombia, through the Port of Buenaventura. The department's economy is centered on agriculture. We are known for our sugar cane crops and sugar industry providing it to the rest of the country. We are associated through our food with the sancocho de gallina, the luladas, patacon, raspado and arepas. Cali is also known as the "Capital de la Salsa" now that salsa is the main genre played around the city. We host the World Salsa Festival and also one of the most important cultural events in Colombia, the Cali Fair since 1957 promoting ethnic and music diversity in the region.
Can you tell me a little bit about yourself and how you became involved in music?
I was born between the sound of drums, chants, dances and vinyl records in Cali, Colombia. In my hood the neighbours listened to loud music everyday. Music is one of the greatest riches of my country; it is a reference of being Colombian. Lulled to sleep every night with the street's music was very common. I didn't find the music, music found me. I started performing in my school's singing festivals and later on in restaurants, hotels and private parties. Later on I studied music and performing and moved to Bogota to keep chasing my dreams. After Bogota came Spain and then Italy where I lived for a decade. During this time I had the opportunity to work with renowned European artists and my music tastes and influences changed. Also during this time I had to take a break from my music career because it was a time where I lost faith in myself. This changed and I have since then kept working hard to achieve my goals.
What are some of your musical influences?
At home, each of my family members loved their own music style and rhythms that in many ways had influenced my artistic career. Colombia's folklore and percussion are very important part of my music such as salsa and bolero.
What is one of your fondest memories of music in Colombia?
The first time I performed in front of a very big audience at the Festival del Barrio Caleno. I was very young and was very nervous before jumping onto the stage. I will never forget coming out and seeing so many people. I enjoyed that performance very much. I also had the privilege to perform in other big festivals like Mono Nunez and Festival del Pasillo Colombiano.
What has it been like for a Colombian living abroad in Australia?
People from around the world choose to come and live in Australia because it is a country of opportunities. Thanks to this we are lucky to enjoy music, styles and genres from around the world because of the diverse number of cultures who have come together in this amazing country, which today I call home. There are many things that are different, the food, the fruits, the weather, etc. The multicultural richness in Australia is fabulous. You sit in a food court and no one next to you is from the same country or speak the same language, but it is amazing how we can live in harmony and end up influenced positively by each other. Also, life experiences such as traveling around Latin America, Europe and Australia and the amazing opportunities to work with astonishing musicians has helped me become open minded and let myself to be influenced by music styles I never explored before.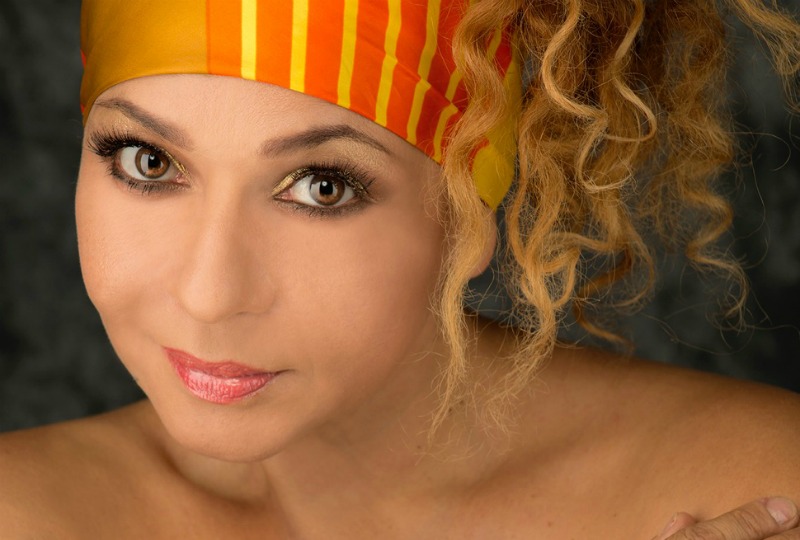 What is one thing you'd like travellers and foreigners to know about Colombia?
We have an amazing country that after more than 50 years living in civil war reached a peace treaty with the guerrillas only last week! It is a new time for my country and we know it is still a long process but it is something all Colombians deserve! I am sure the day any foreigner or traveller will have the opportunity to meet a Colombian, our happiness and warmness will be contagious and they will love to explore the magical places and the delicious food we can offer.
What is your favourite arepa?
The arepa from Cali that is call AREPA CON TODO, filled with pull beef, pull chicken, ham and chicharron (pork crackling).
Do you have any tips for anyone wanting to follow their music dreams and become a singer or musician?
Despite your natural talent, train yourself in every way and learn to work hard, to persevere and to be very patient. Never give up following your dreams and what make you smile every morning.
To learn more about Iaki, her music or to head along to one of her gigs in Melbourne, be sure to visit her website or visit her on Facebook, Instagram or YouTube.
Iaki's next gig is at Bennet's Lane Jazz Club, 7th July at 8pm for her album launch. Click here to learn more.