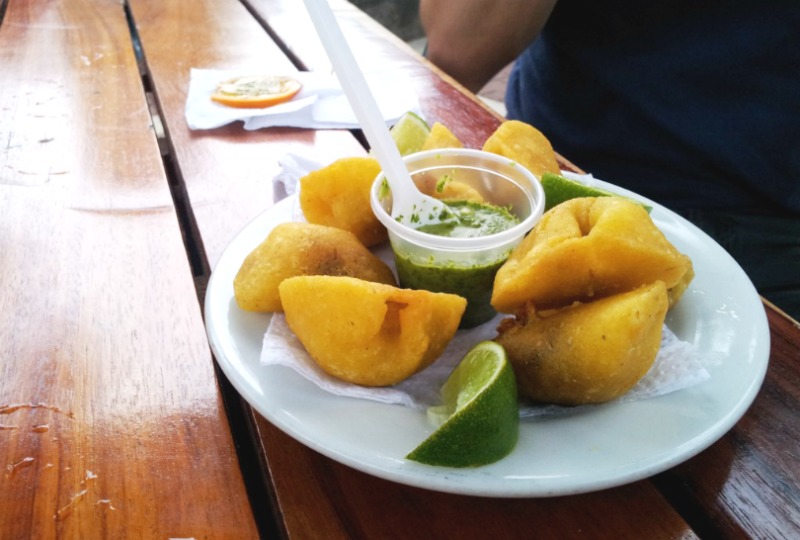 Now, it may not be one of the most popular destinations among tourists in Colombia, but there are a surprising number of things to do in Cali. And while it is known as the salsa capital of the world, Cali has more on offer than just bars and salsa music.
I have visited Cali on several occasions, firstly because one of my best friends once lived in this lively city, and secondly because I wanted to dance fast-footed salsa in this vibrant capital.
More: 5 Party precincts in Cali to get your groove on
Like other places in Colombia, the poverty in Cali is obvious and more visible than other parts of the country. People can often be seen bathing in the riverbeds in town and there are a lot of people who sell items on the streets.
While this isn't an unusual sight in Colombia, actually it's something you will see regularly while travelling in the country, it seems to be much more visible in Cali than other cities I've travelled to and it was probably because of this reason that Cali was one of the places I felt the least safe during my solo female travels.
More: Top bars and restaurants in Cali
But in saying that, it is a city that I was excited to visit and I had a great time while I was there. Actually, I had such a great time I slept through my alarm on the morning I was supposed to leave and decided to extend my stay. If you do have Cali on your must-visit list while in Colombia then you must take note of all these things to do in Cali while you're there. Happy travels!
1. Dance salsa in Juanchito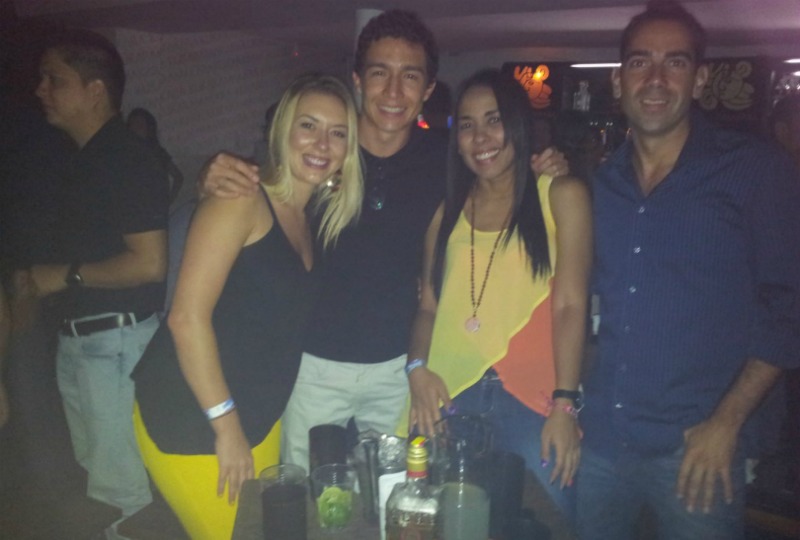 You really can't go to Cali without visiting the Juanchito Salsa zone. Even if you don't like Salsa (Are you crazy?!) you really have to visit this salsero neighbourhood. Juanchito is out of the city centre and is home to a variety of clubs and bars. If you're not into salsa, though, don't worry, there are clubs that play all different types of music. If you are up for a dance, be sure to visit Chango.
2. Party in Barrio Granada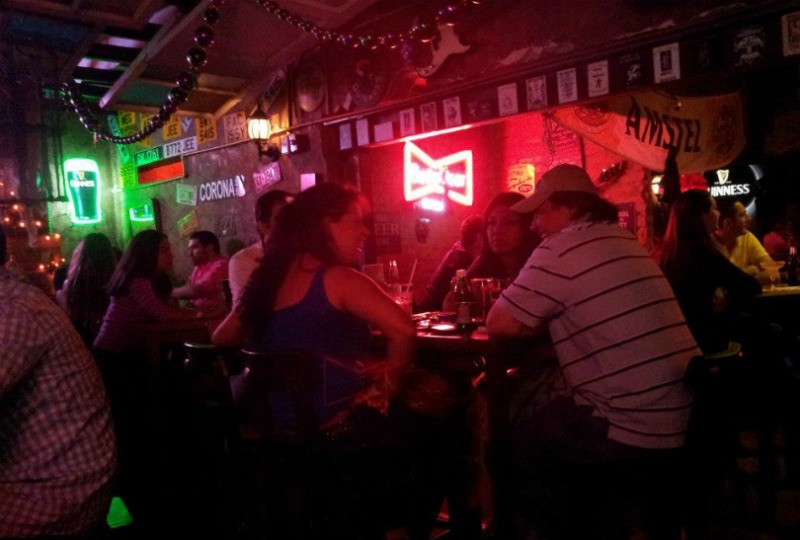 The suburb of Granada in Cali has become a nightlife hotspot. And there's a whole street of bars, clubs and restaurants to help you get into the party vibe. Head along to El Faro restaurant, which has a patio for alfresco dining and live dance shows or to Bourbon Street, a New Orleans-themed bar and restaurant. Be prepared for a big night out wherever you decide to go.
3. Visit the Iglesia la Ermita
Image: Alexander Schimmeck/Flickr
The Iglesia la Ermita is a Gothic-style church in the center of town and is one of the more traditional and religious sites to see while in Cali. It was built between 1930 and 1948 using Italian marble, French bells and windows from the Netherlands. The magnificent doors are local, though, and were crafted by students of the Municipal School of Arts and Crafts in Cali.
4. Climb the mountain to see El Cristo Rey
Image: Mario Carvajal/Flickr
Not quite as tall, or as well-known, as the statue of Christ in Brazil, the Cristo Rey in Cali stands 26 metres tall on Cerro de los Cristales (Hill of the Crystals – so named because of the quartz stones that were once found in the area). It was completed in 1953 to celebrate the 50-year anniversary of the end of the War of a Thousand Days. Walking up the hill to the statue is free so be sure to put it on your list of things to do in Cali while you're there.
5. Get a photo with el Gato del Rio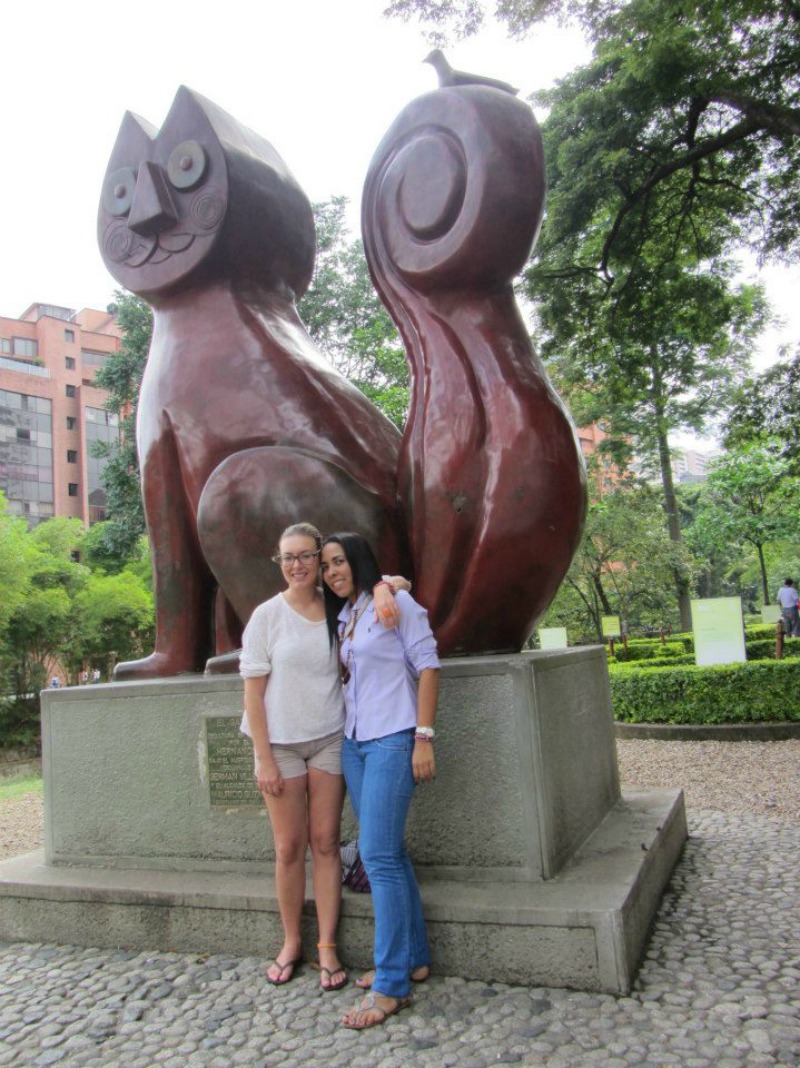 The Cat of the River is a sculpture that was created by Bogota-born artist Hernando Tejada, who moved to Cali and died there only a couple of short years after he donated this piece. In 2006 another 15 smaller cat sculptures were added, each one decorated by other local artists. Take a stroll through the area and take a snap of your favourite decorated felines.
6. See an exhibition at Museo la Tertulia
Image: Cesar Agusto Rengifo Velasco/Flickr
The Tertulia Museum is a cultural and artistic hub and is the perfect place to go if you're looking for interesting things to do in Cali. They host movie nights, art exhibitions, public lectures and much more. Visit their website to find out what's going on this month.
7. Have a drink at el Parque del Perro
 Image: Rafael Palacios/CreativeComms
Parque del Perro is a bar, club and dining district in the west of Cali and it's the place people go to catch up for after-work drinks, hang out with friends for dinner and, of course, head out for a night on the town. There are all types of bars around El Parque del Perro, let your hair down and enjoy the rumba. It's called Parque del Perro (The Dog Park) because of a statue in the main square. As the story goes, a group of a friends used to catch up here in the 1950s and they were always followed by a small dog who eventually became their friend and pet. One day the dog bit one of the kids, who then decided to poison and kill the dog. Many years later, one of the kids grew up to become a police officer and ordered a statue be erected in the park in tribute to his furry little friend.
8. Climb up to el Cerro de las Tres Cruces
Image: C Arango/CreativeComms
The Hill of Three Crosses can be seen from almost anywhere throughout Cali and is a great place to visit while in the city. A trip up to the three crosses is a popular morning hike for the locals and it's suggested that you make your way up on Sundays. This is a particularly popular place of pilgrimage during Easter in Colombia and once at the top you can expect some spectacular views of the city below.
9. Spend some time at Calima Lake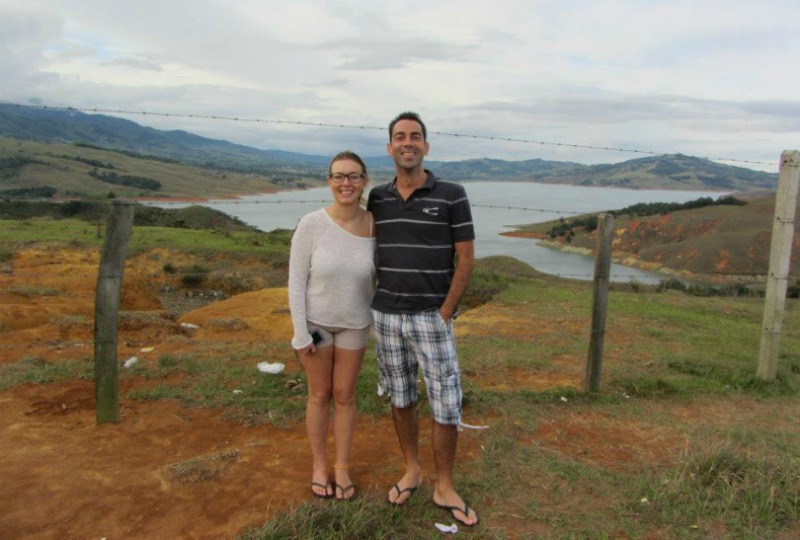 You might be forgiven for thinking that Lago Calima is just a lake, but it is much more than that. It is one of the largest man-made lakes in the country, it's a luxury holiday spot, a great place for wind sports like kite surfing and it makes up part of the hydroelectric plant that generates power for the entire department of Valle de Cauca. While it's not in Cali itself, it's a two hour drive to the north of Cali, it's well worth the trip.
10. Visit Petronio Alvarez Festival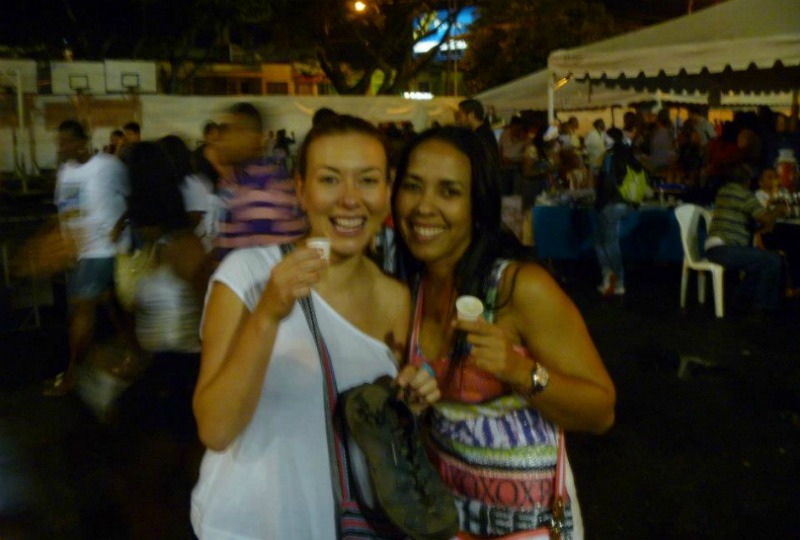 The Petronio Alvarez Festival is the biggest celebration of Afro-Colombian and Pacific culture in the country and is held each year in August. If you visit Cali in August and don't visit Petronio Alvarez, then you are absolutely nuts. It is a huge celebration of music, food, drink, culture and people and by visiting the festival you will get at least a taste of what it means to be Afro-Colombian or from the Pacific regions of the country. The festival was named after the musician Petronio Alvarez who was born in nearby Buenaventura. While you're there you must try the local drinks including Arrechon, which is an alcoholic drink and a supposedly very powerful aphrodisiac, as well as Tumbacatre, which means Break the Bed!
11. Join in the festivities of Feria de Cali
While we're talking festivals and events, you just can't go past visiting the Feria de Cali while in this part of the country. The festival is a week-long event that has been held every year for the last 60 years. There are dance shows, parades, beauty pageants, horse shows and concerts in the period just after Christmas and in the lead up to the New Year.
12. Visit the Iglesia de San Antonio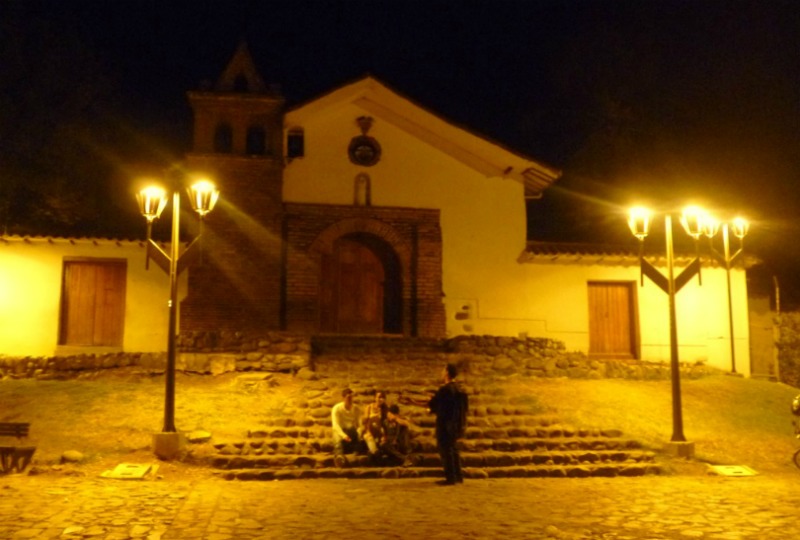 This small church was built way back in 1747 and is home to a series of wood-carved statues called tallas quiteñas.
13. Have something to eat in Barrio San Antonio
Image: Diego Carrejo Murillo/CreativeComms
San Antonio is a picturesque suburb with cobbled streets and old, colourful buildings. And as well as having that small town kind of feel, there are also some really wonderful cafes, restaurants, bars and even the odd artisan store to pick up some local souvenirs. I went along to Macondo Postres y Café one evening for some yummy dessert and a hot choco.
14. Eat pandebono
Image: Larry/Flickr
While you're in San Antonio head to a local cafe, bakery or stop by a street vendor and make your way through the menu. You must try the Pandebono, which is a local favourite. Pandebono is a deliciously simple cheese bread that is sold all throughout the city but mostly eaten for breakfast.  There are a few local stories about how Pandebono got its name – some say it was because of an Italian who used to call them Pan de Buono or the good bread. Whatever the case, you know a bread has got to be good when it features in a classic Salsa song!
15. Drink lulada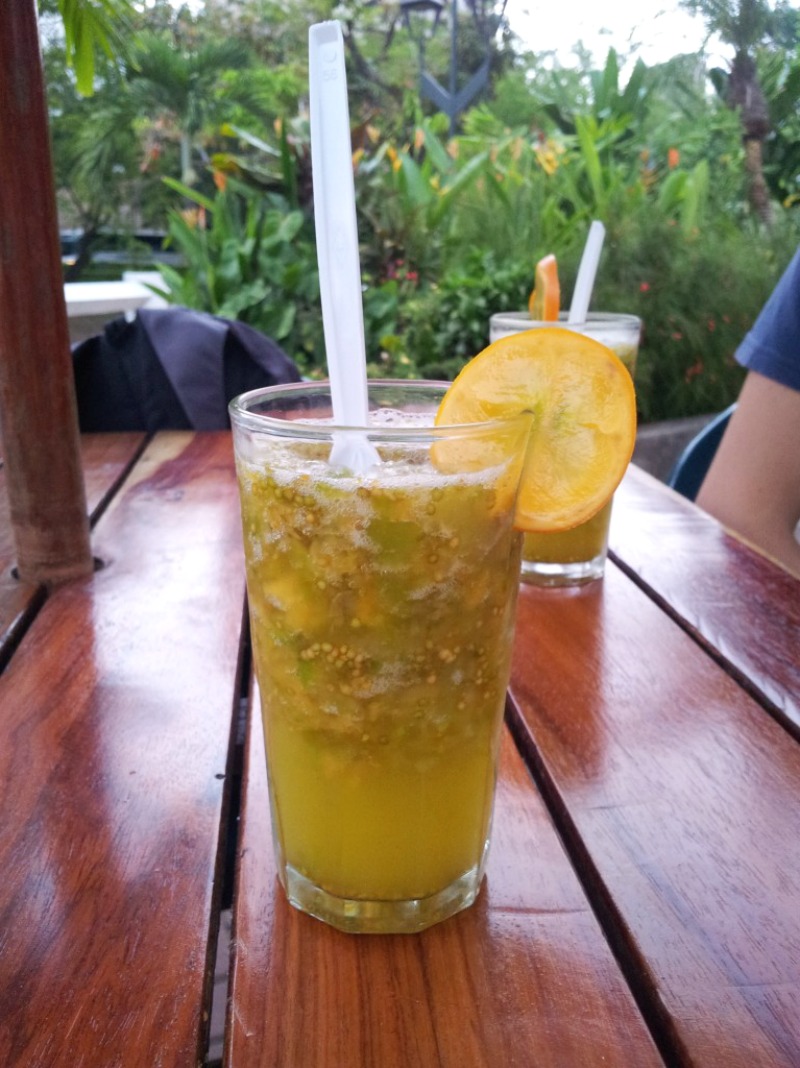 A lulada is one of the most traditional drinks from the Valle de Cauca region. It's made by mixing the fruit lulo with water, ice and sugar. Apparently it makes for a pretty good cocktail too, just add alcohol.
16. Eat empanaditas from Obelisco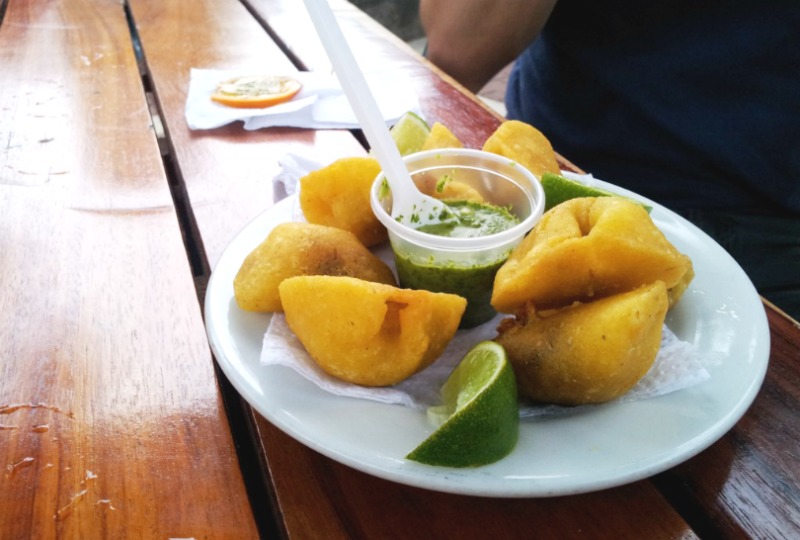 The empanaditas from Obelisco, just across the road from Museo la Tertulia, are famous and for good reason. They are darned tasty. So once you're done at the museum go for a stroll across the road and enjoy some local food.
17. Catch the Mio around the city
Image: C Arango/CreativeComms
This is Cali's bus system, it's inexpensive and a great way to see the city. Simply jump on one and ride around until you're done with your unofficial bus tour around town.
Pin this post about things to do in Cali for later!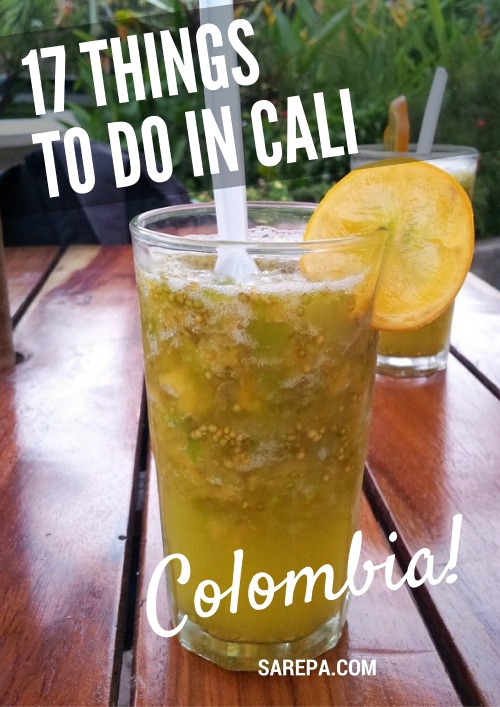 What else would you add to the list of things to do in Cali? Let me know in the comments section below!
Sign up to receive your FREE eBook