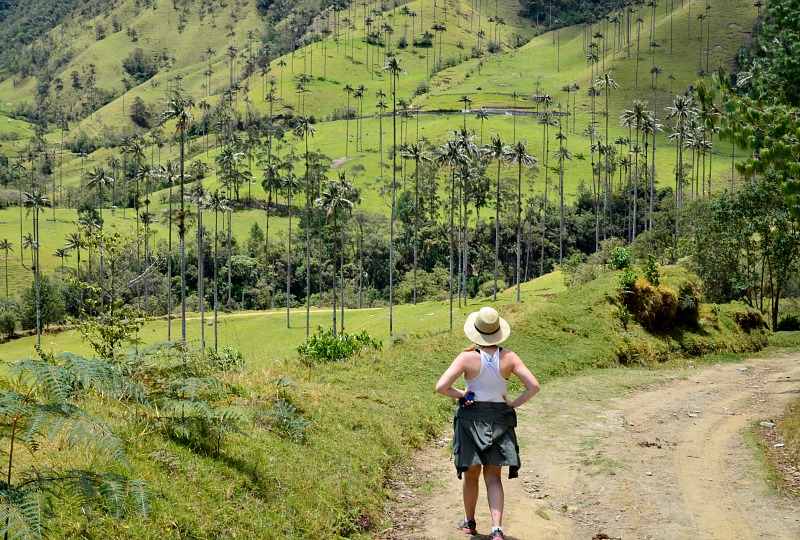 There are quite a lot of things to do in Salento, but one activity you just can't leave off your list is hiking through the Cocora Valley. It is visually spectacular and great for travellers in Colombia looking to do a non-guided hike while in the country. If you do decide to head to the Cocora Valley, here are some of my tips to get the most out of the experience. Enjoy!
1. Don't miss the jeep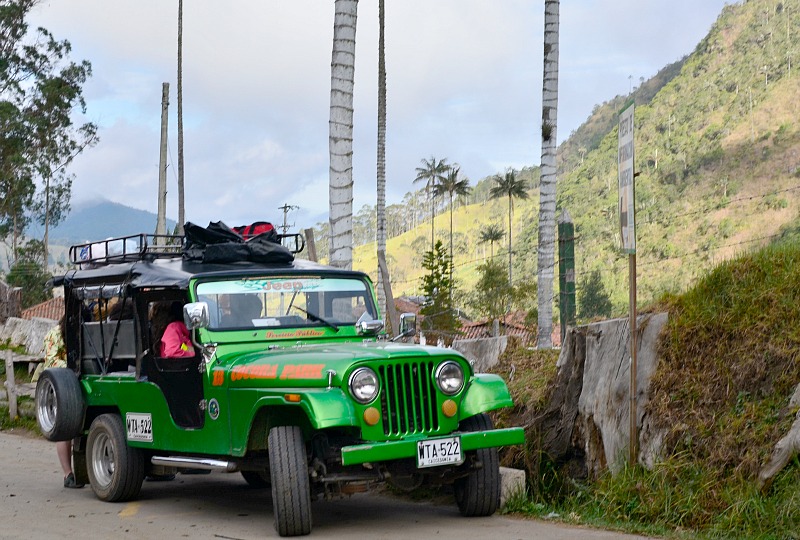 There are jeeps that take trekkers from Salento's main square through to the starting point of the Cocora Valley hike. If you miss the jeeps in the morning, they leave at different time throughout the morning (from 6am-11am) But don't leave too late. The whole hike can take up to 6 hours to complete, so if you leave at 11am you're going to miss the last Jeep back. If you've got limited time during your trip and you have only one day allocated to doing the hike, then you want to make sure you make it to the jeeps early and on time. The same goes on the way back too. I think the last one leaves at 4.30pm, but ask your driver to make sure.
2. Wear a good pair of shoes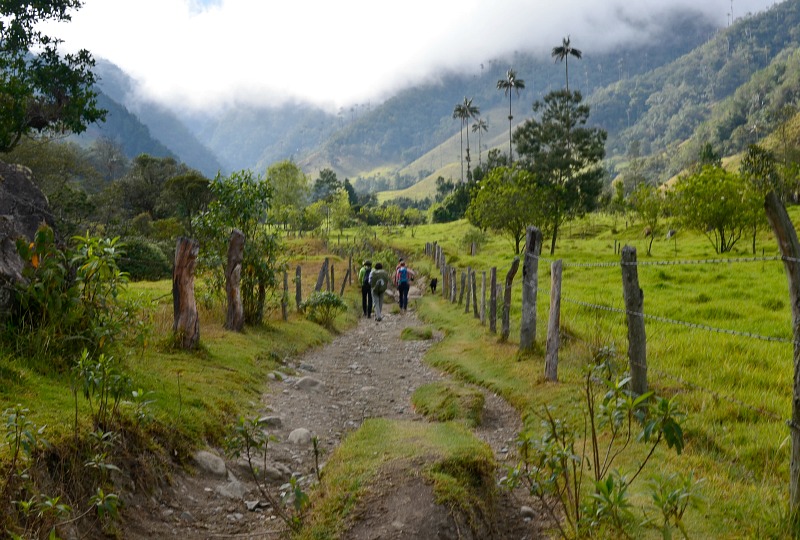 Since some parts of the Cocora Valley trek go through some muddy areas, over slippery rocks and through river crossing, you want to make sure your shoes have some good grip on them. If you go hiking during a particularly wet period you're going to find yourself in a bit of a muddy mess. But when I was there (August) the path was dry and we luckily didn't encounter much mud. I've read that some people wear rubber gumboots during the trek, and you can rent gumboots from many hostels in town, but considering you're going to be walking for hours, a good pair of trail shoes with a deep grip on them are sure to do the trick. You might just get a bit dirty in the process.
3. Don't bypass the Hummingbird Forest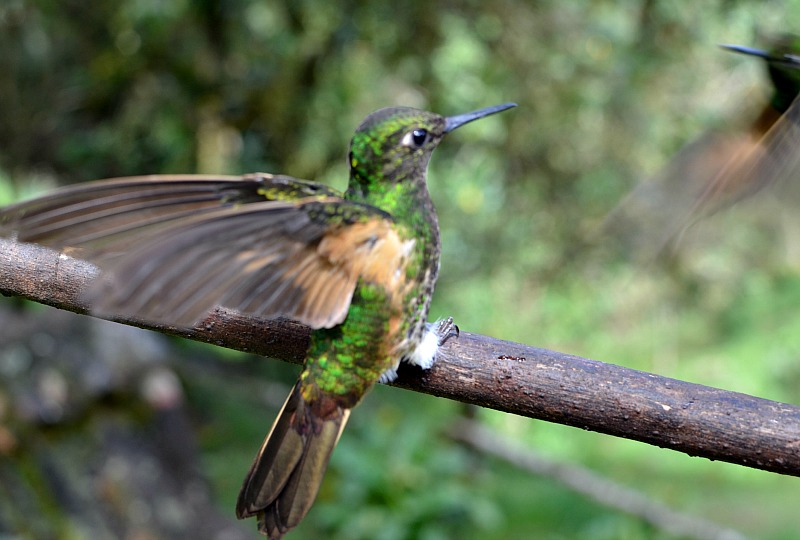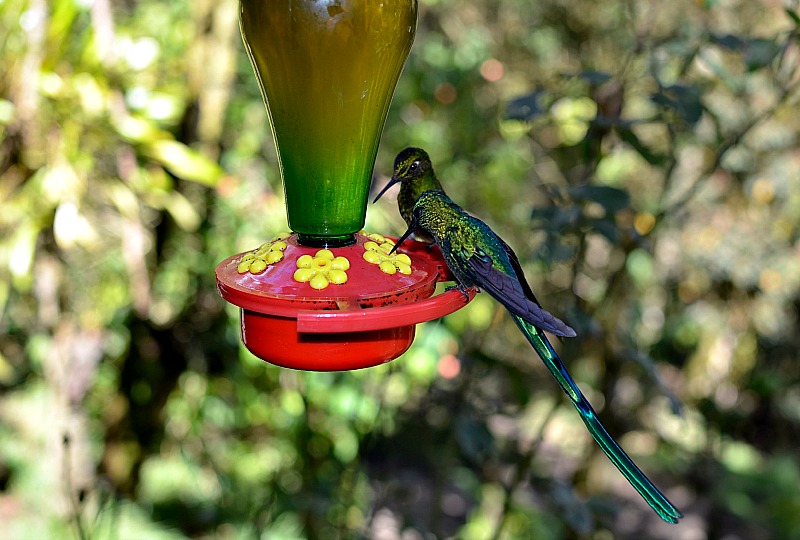 It takes an extra 5km to make your way up to the Hummingbird Forest at Acaime but it is worth it. There is a $5,000COP fee to enter the area but who doesn't love hummingbirds? They are incredibly adorable, with their little beaks and tiny tongues and they don't seem to mind the odd tourist, either. You really can get your camera right in there to capture these beautiful little birds.
4. Do the whole loop around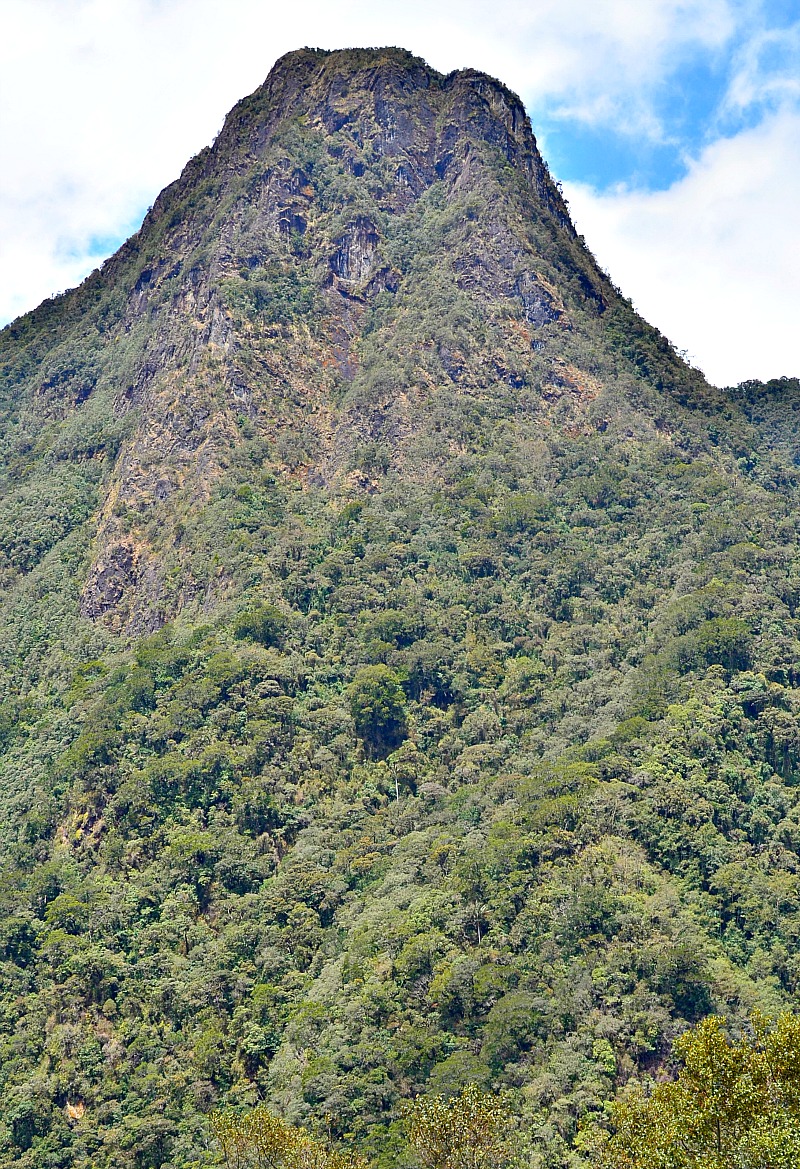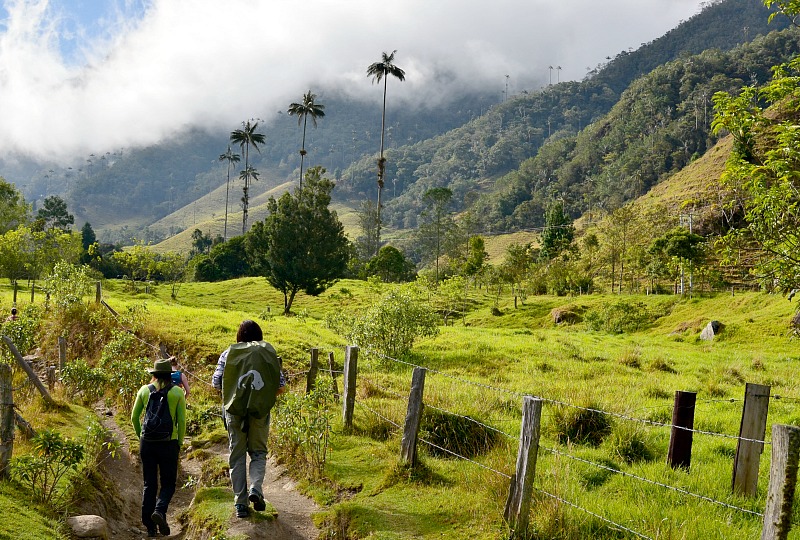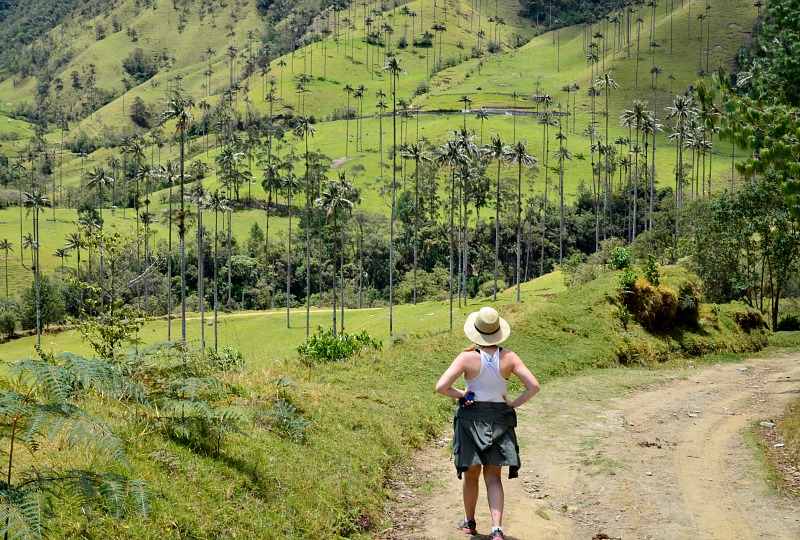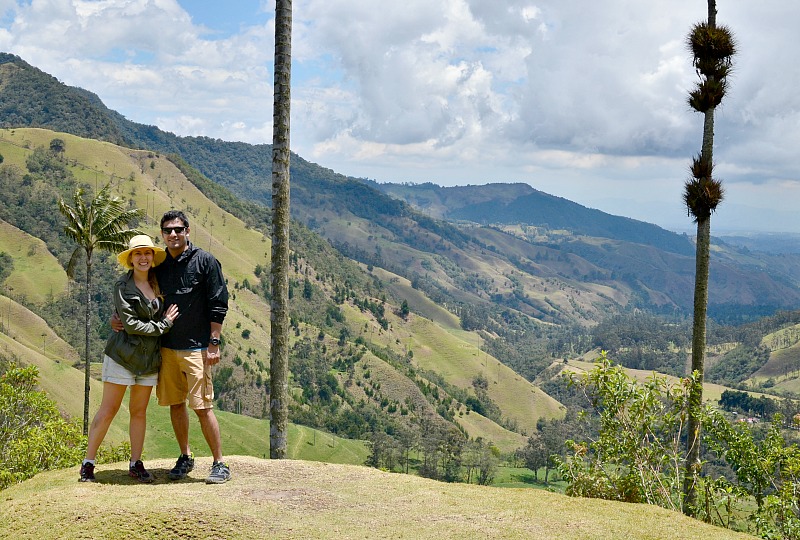 Once we got up to the hummingbird forest, which took us a good two and a half hours to reach, we began thinking that we might be ready to head back the same way we came, instead of going all the way around through to the end of the Cocora Valley hike. Luckily we didn't do that, because if we had we would have missed some of the best views of the wax palms. The hike up to La Montana is a bit steep but it is worth it and the walk back down from the lookout is incredibly easy and mostly downhill.
5. Pack something to eat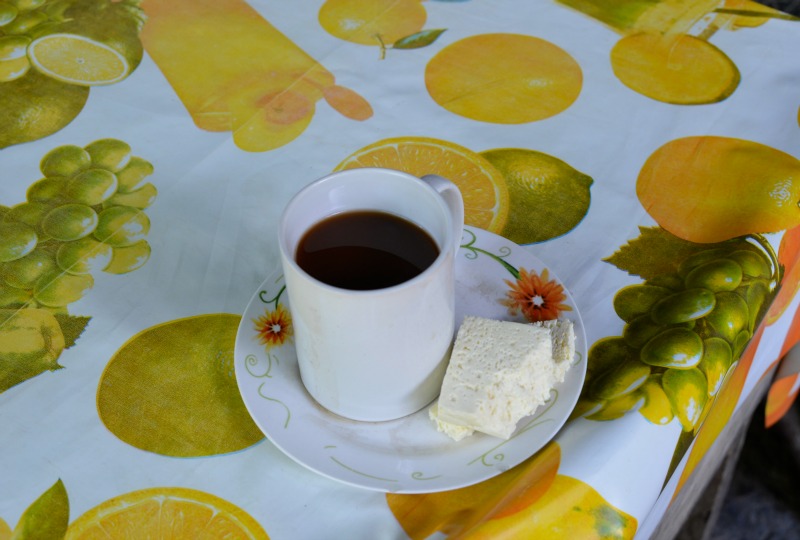 If you opt to do the longer of the Cocora Valley hikes, which can take 5 hours or more to complete, then you're definitely going to want to pack some food and lots of water. We packed two big ham and cheese rolls, which were quickly devoured a few hours into our trek. A woman sells drinks like hot chocolate and agua de panela with cheese (above) at the Hummingbird Forest, but no food, so pack something unless you want to go hungry.
6. Get ready to make friends on the trip back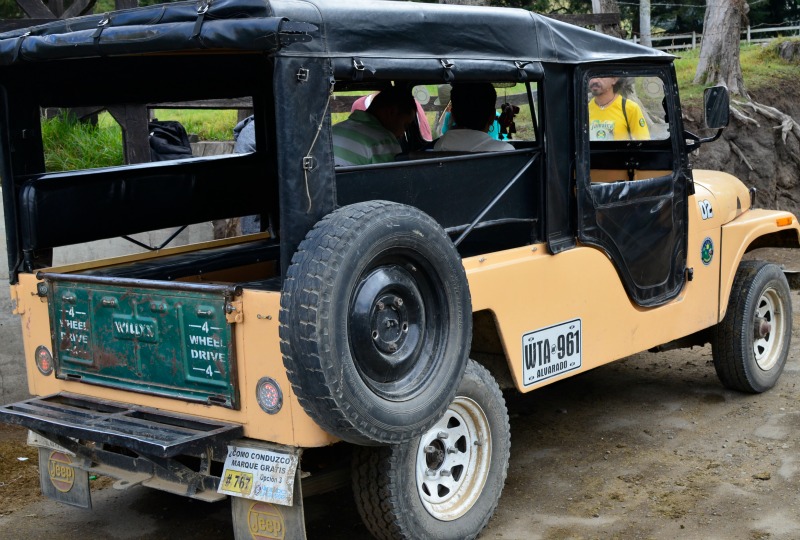 The thing with the jeeps is, they make sure that they're full to the brim before they head back to Salento. That means you're going to get up close and personal with some fellow travellers – the perfect opportunity to make some new friends!
Pin this post for later!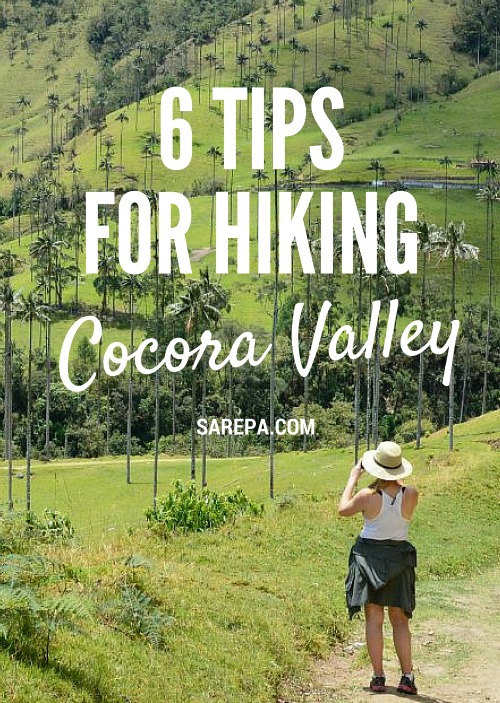 What do you think? What tips do you have for people wanting to hike the Cocora Valley in Salento? Share your thoughts in the comments section below. I'd love to hear all about your experiences!