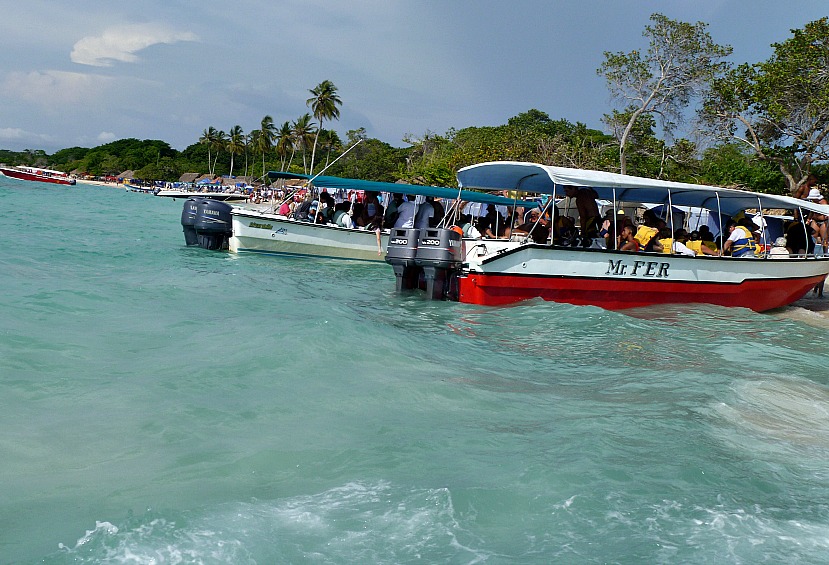 This is a guest post written by Frontier, a conservation, education and volunteer company based out of the U.K. They're a not-for-profit, non-government organisation and have been building sustainable projects around the world since 1989. They approached me about featuring some information about the great work they do to conserve the marine life in Colombia and I couldn't help but want to get on board and share what they're up to. For more information, head along to their website.
A country of alchemies and mirages, mirrors and flowered rains – this is the Colombia described by the late literary genius Gabriel Garcia Marquez in his book One Hundred Years of Solitude. Sites like the archaeological ruins of San Agustin, or the aquatic Golden City shrouded in mystery, El Dorado, have fascinated and ignited the imaginations of explorers and travellers for generations. They've been lured by the search of gold, buried treasure and the chance to unlock the mysteries of the ancients. Today's eager adventurers are visiting the country in search of other kinds of riches; the country has become a natural treasure chest, due to its incredibly rich biodiversity.
Colombia is one of the world's top megadiverse countries in the world. It plays host to almost 14% of the planet's biodiversity and is made up of more than 54,000 different species, including 1,695 birds and 359 mammals recorded so far.
But the lure of Colombia and the scale of its impressive diversity isn't just on land, some of the country's most precious species can be found at the bottom of the deep blue.
Volunteer conservation work
Promoting marine science and encouraging volunteers to get involved in researching and developing ways to conserve and protect local coral reefs, Frontier's Marine Conservation and Diving project aims to protect vulnerable species and create conditions for the sustainable use of marine resources in the area.
Aspiring Frontier volunteers must be willing to get their hands dirty – or wet, rather – as they get the opportunity to carry out underwater surveys of local reefs, commercial fish, algae and coral cover to determine the health of the area and help secure protection for its future.
Diving in Colombia
Beginner divers will be trained upon arrival, while the experienced will get the chance to gain an Open Water or Advanced Open Water certificate of Professional Association of Diving Instructors (PADI).
Diving in Colombia also allows visitors a chance to see colourful reef fish, turtles, octopus, feathery starfish and marine invertebrates. You might even get the chance to spot a humpback whale breach, or a silky shark's dorsal fin emerge from the water's surface, all whilst lending a hand to conserve the exotic marine habitat.
Activities include monitoring mangroves – a natural buffer against elements such as tsunamis – and documenting coastal bird and reptile populations, vital elements of the coastal ecosystem.
Easy living
Volunteers stay in an eco-friendly beach camp close to Cartagena which allows volunteers immerse themselves into the local wilderness; your shower will be a jug of water and your food, purchased locally to support nearby communities, will be cooked on an open campfire. Joining the project is a real chance to go behind the scenes of Colombia, a country full of history, beauty and natural wonders. But, as you travel Colombia, it's up to you to unlock the mysteries and find your own treasure.
If you'd like more information about Frontier's volunteer projects, visit their website for further details.