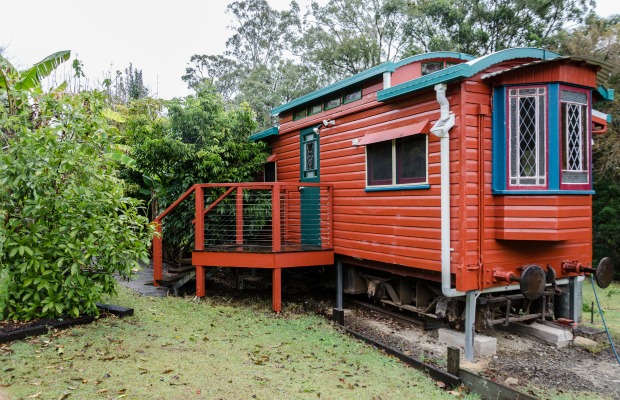 Waste is the unusable, leftover, broken, and no longer needed stuff that we throw away. We discard objects by putting them in the rubbish bin. The garbage service conveniently takes it away, never to be seen again. In reality, that waste has not "disappeared", but rather relocated out of sight.
What if we took that waste and turned it into works of art? Keith Murray from The Glass House Mountains Ecolodge on the Sunshine Coast has done just that.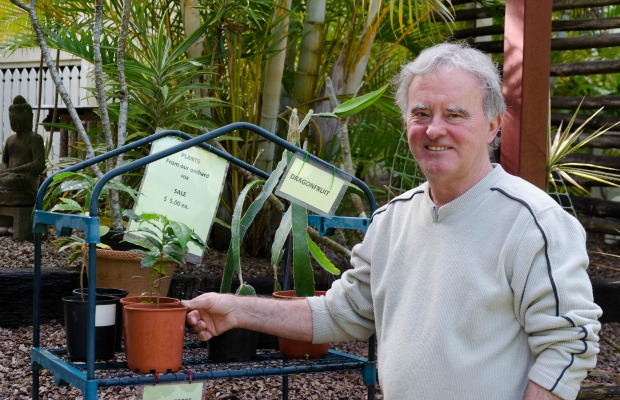 The Ecolodge is located 70 kilometers north of Brisbane in the hinterland of the Sunshine Coast. It is situated on an old "soldier settler" block, which was cleared for development into a pineapple farm. When Keith bought the block of land, the pineapples were no longer loved. We consumers had starting buying the cheaper ones that came in a tin from China or fresh from Malaysia. Along with the tin, we collectively disposed of an $80 million per year farming industry, which had spanned the past 100 years.
Over the last 30 years, Keith and his family have hand-planted hundreds of trees to replace the pineapples. The site is now home to over 80 types of bird, as well as native flora and fauna, an orchard and a coffee plantation.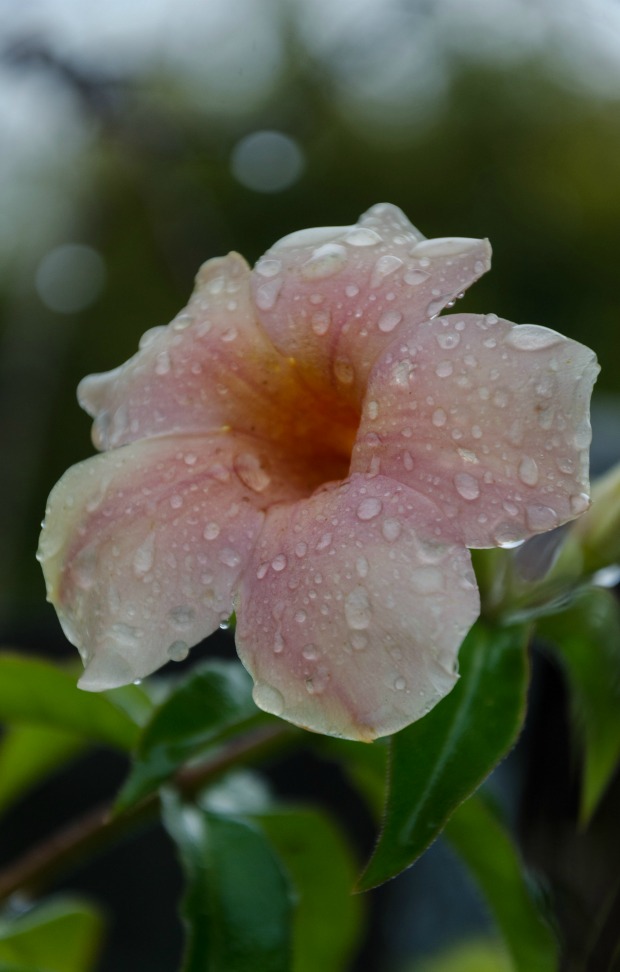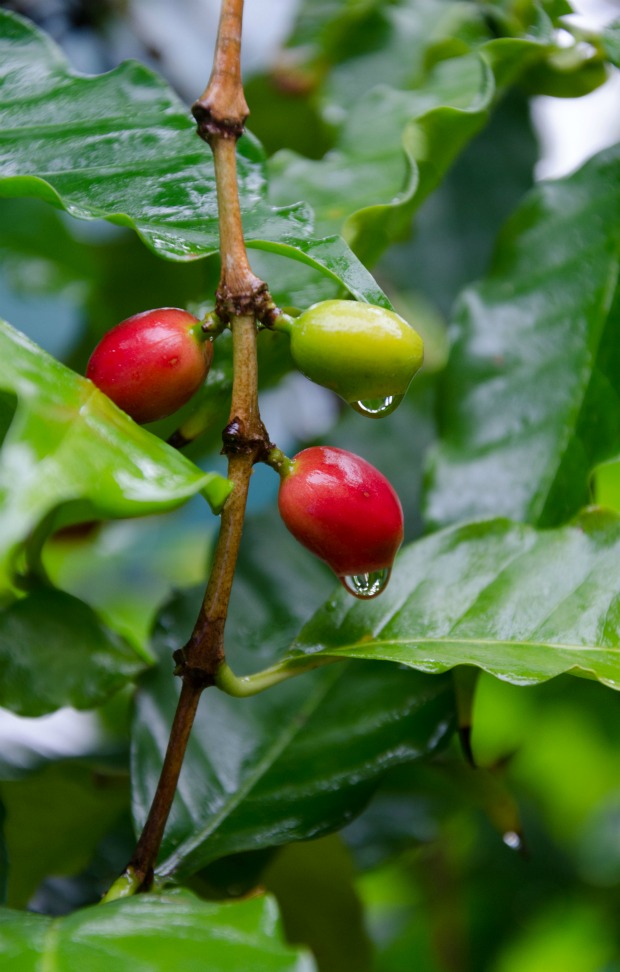 Keith bought a no longer "useful" 125-year-old church and relocated it to the property, with a vision of creating a place of rest for travellers. Four discarded railway carriages also made their way to the property and have been lovingly restored. One is now the community kitchen and dining area and the other is the community library. Two others have been turned into gorgeous accommodation.
The practice of using discarded objects doesn't stop with the accommodation, though. It's a part of everything Keith and his family does. He has created a place that fits within his values of sustainability, equity, social justice, and care for the environment.
Stay at the lodge and you can see how he has taken discarded objects and turned them into works of art that make you smile, laugh, and wonder. Most of all, they make you think about how you deal with your own rubbish.
Did you know that there is a term for this kind of art? It's called flestering. Keith quotes Bob Johnson as a way of explaining: "Flestering is an attempt to render our cultural dysfunctions in whimsical ways as a means of increasing understanding and transforming our behaviour in the face of our ecological vandalism".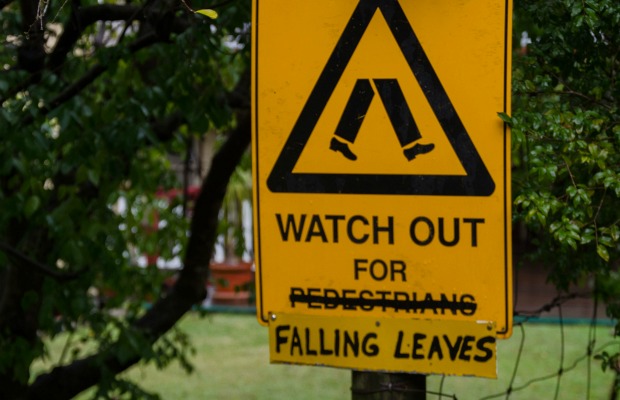 Whilst you ponder the art of flestering, we invite you to take a visual stroll through Keith's orchard garden, and to admire the many sculptures that he's created by taking objects from the local Beerwah and Witta Recycled Centres and breathing new life into them.
Creating waste is something that we do every day of our lives. From the water that runs down the sink whilst we brush our teeth, to the packaging that goes in our recycle bin, we create waste at every moment of our day. Keith asks us to stop for a moment, examine our lives and our consumption and not only minimise our waste, but find ways to re-use it as well.
The Glass House Mountains Ecolodge promotes "soft mobility travel options" and will collect you from the local train station by prior arrangement. Accommodation prices range from $116 to $196 per night, and breakfast is available from $11 per person.
Check out the option to stay in a Victorian Railway Carriage or even a Church!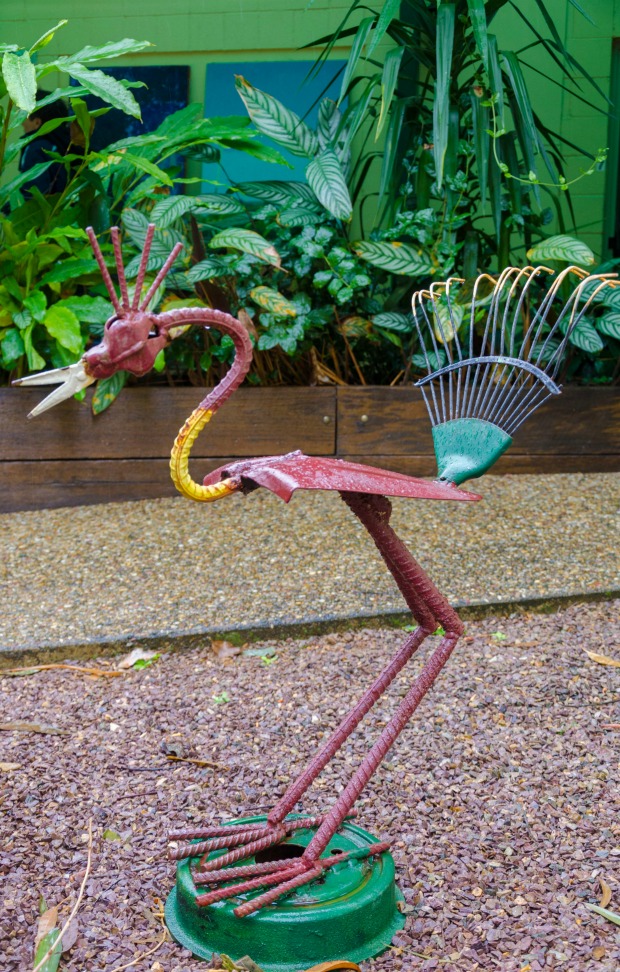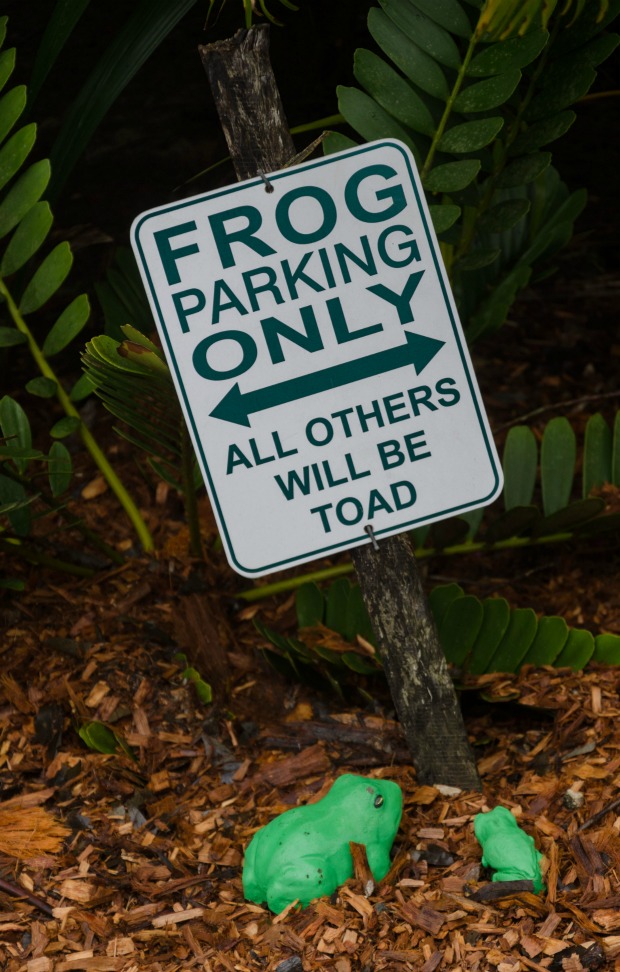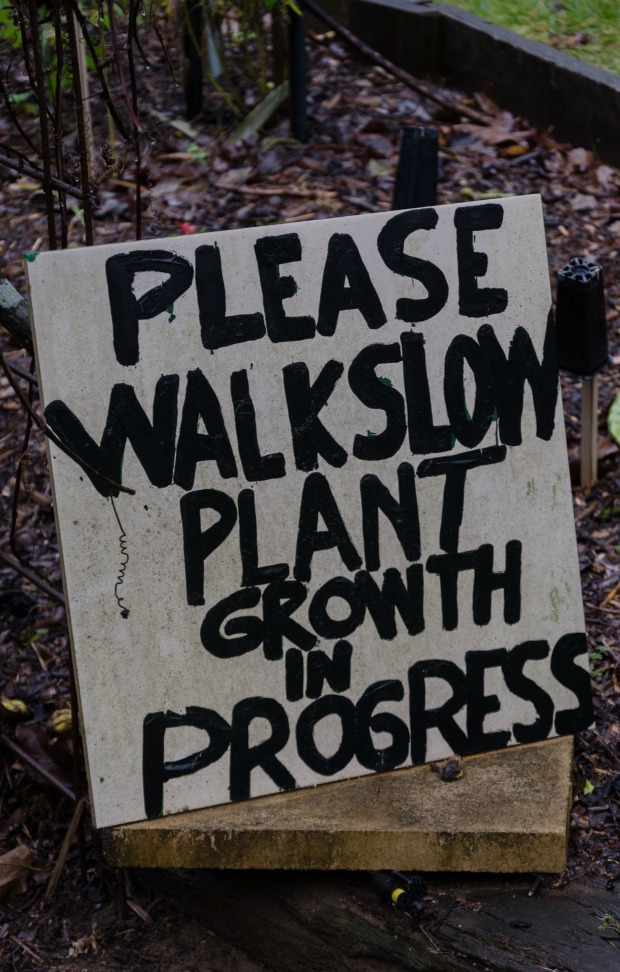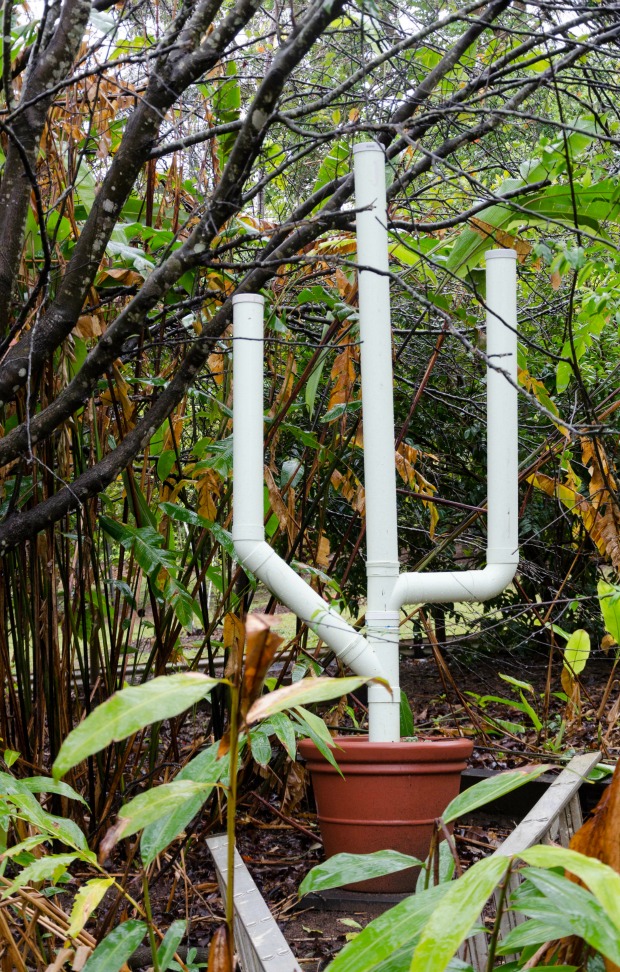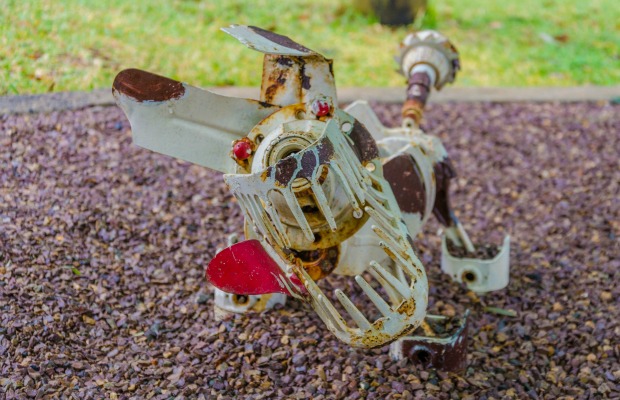 You can read more about Keith's ecological practices here. Other inspiration on artfully using discarded objects can be found here.
Things to do nearby:
The Ecolodge is a convenient base for exploring the Sunshine Coast and its Hinterlands
The National Heritage listed Glasshouse Mountains. The 20 million year old Glass House Mountains are the remnants of 16 volcanic crags
Bring your camera, binoculars and walking shoes because the scenery is stunning. (Some mountains are climbable!) Walking tracks start at the entrance of the Ecolodge
Discover flestering, then visit the Beerwah or Witta Recycle centres and find some inspiration for your own home!
Bird watching: Follow the guidebook to discover over 80 types of birds, which have been spotted at the Ecolodge
Steve Irwin's Australia Zoo is located just 10 minutes away
Pick Strawberries at one of the many local Strawberry farms.
Relax: Last but not least, can we suggest packing a good book and sitting in one of the many garden reading nooks, or in the "Library" (aka converted Railway Carriage), with a cup of freshly plunged coffee, from beans grown on site
For more information about the Glass House Ecolodge, click here.
Glass House Mountains Ecolodge:
198 Barrs Road
Glass House Mountains
Sunshine Coast Hinterland, QLD, 4518
This post was written by writer and photographer Katische Haberfield. See more of Katische's work via her website, or follow her on Twitter, Facebook, Flickr, Pinterest or Instagram.