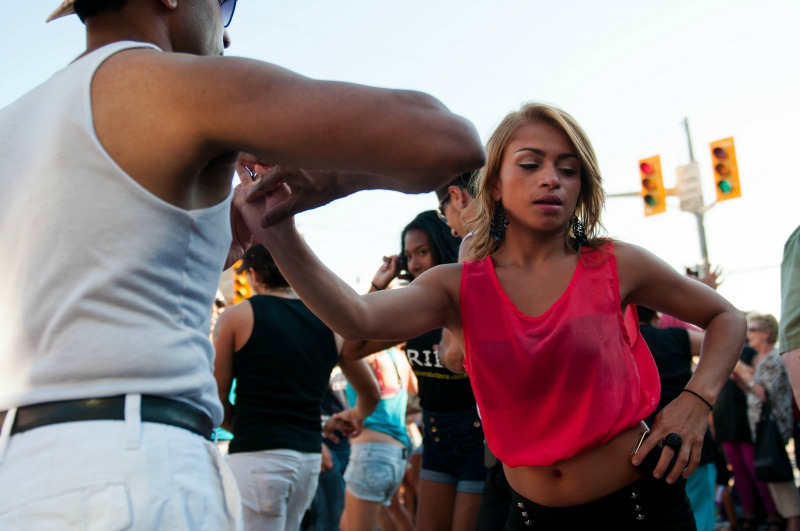 Image: Chris Cheung/Flickr
I lived in Cali for a short time while I was visiting one of my best friends. This friend of mine is one of the most hardworking, focused and determined women I know and it truly is an honour to call her my friend. She's a doctor and she'd often come home after a tough day at work with a big smile on her face no matter what the day had in store for her. But just because she was incredibly busy with work, didn't mean she didn't know how to let her hair down. And, thanks to her, and the group of people in Cali who I later referred to as my Cali family, I had some amazing moments while living in the vibrant city. Here's where to party in Cali, Colombia. Be sure to get your groove on at these five party precincts.
Parque del Perro
Parque del Perro is a bar, club and dining district in the west of Cali and it's the place people go to catch up for after work drinks, hang out with friends for dinner and, of course, head out for a night out on the town. There are all types of bars and music around Parque del Perro, let your hair down and enjoy the rumba.
Barrio Granada
The suburb of Granada in Cali has become a hotbed of activity, commercialisation, and, you guessed it, fiesta! And there's a whole strip of bars, clubs and restaurants to help you get into the party vibe. Head along to El Faro restaurant, which has a patio for alfresco dining and live dance shows. What a night!
San Antonio
San Antonio is a picturesque suburb with cobbled streets and old, colourful buildings. And as well has having that small town kind of feel, there are also some really wonderful cafes, restaurants, bars and even the odd artisan store to pick up some local souvenirs. I went along to Macondo Postres y Café one evening for some yummy dessert and a hot choco. You probably won't have a wild night in San Antonio, but it's definitely worth the visit.
Barrio Alameda
In Barrio Alameda there are a bunch of Salsa clubs with dance floors begging for you to get your toes tapping and your hips swivelling. They're super busy on the weekend and generally play the older Salsa classics. Azucar!
Juanchito
You really can't go to Cali without visiting the Juanchito Salsa zone. Even if you don't like Salsa (Are you crazy?!) you really have to visit this salsero neighbourhood. Juanchito is out of the city centre and hosts a variety of clubs, and they don't just play salsa music, either. There's something for everyone. Head along to Chango for a bit of Salsa action while you're there.
What have I missed? Where do you party in Cali, Colombia? Let me know in the comments section below.