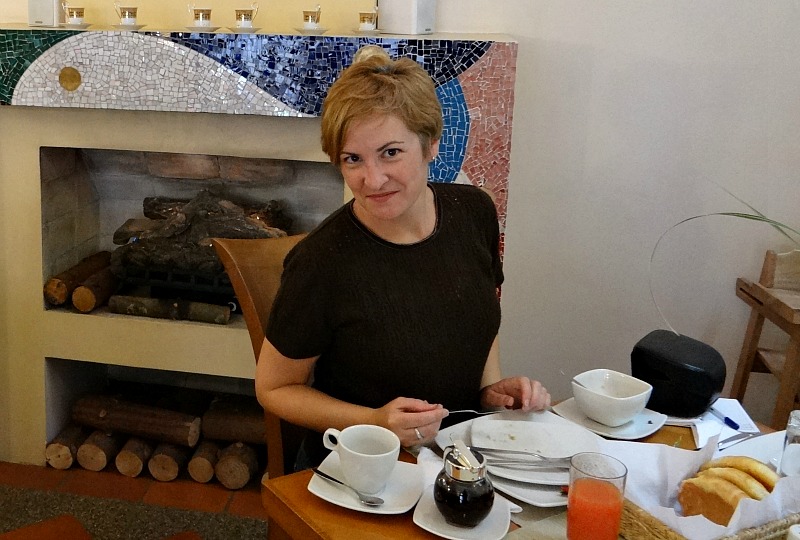 I really wanted to meet up with Karen Attman when I was in Bogota recently, but unfortunately her holidays coincided with mine and we just missed each other. If you haven't yet come across Karen, then you're in for a treat. She is a food writer based in Bogota who regularly shares her culinary adventures on her own blog, Flavors of Bogota, as well as many other publications around the world. It was such a pleasure to learn more about Karen, her love of food and her life as an expat in Colombia. Check out my interview with Karen below, and prepare for some serious food (and job!) envy over at Flavors of Bogota.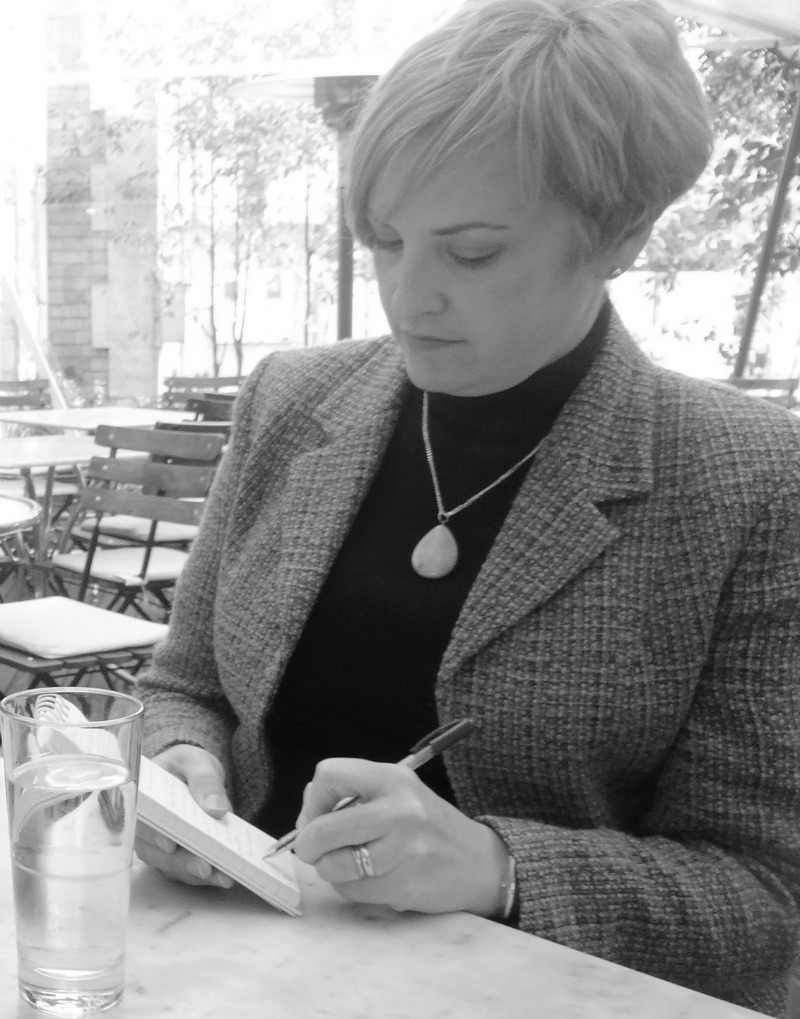 Name: Karen Attman
Country/city of origin: Philadelphia, USA
Where you live in Colombia: Bogota
Can you tell me a little about yourself and how you ended up living in Colombia?
It's actually a very long story, but I'll shorten it by saying that I left my hometown 19 years ago to do a volunteer educational work in South America, in Venezuela. I spent 16 very happy years there, but when my husband's job moved him to Bogota three years ago, we were very pleased with the change.
What was your first impression of Colombia? Did it match your expectations?
Actually, for years I had been scared to travel to Colombia, and I refused to accompany my husband to Bogota! But about six years ago I started meeting many people that said they love Bogota, so I decided I had to go. When I got off the plane and saw the modern airport, the relatively clean streets, an organized transportation system, good weather, and good food, I said to myself "I can move here."
You have a blog all about food and expat life in Colombia called Flavors of Bogota, what led you to your love of food?
It was rather natural for me to turn to food. My mother started a bakery the year I was born, and I grew up around cook books, delicious cakes and cookies, and a real focus on food. My husband and I met cooking together in his kitchen in Venezuela, and food has always been a real passion for us as a couple. We both love to cook at home, and my husband always creates these amazing dishes for our friends. So it was rather natural for me, as a writer, to turn to food writing. And here in Bogota, there's always something to talk about – food events, new restaurants, chefs that are doing amazing things.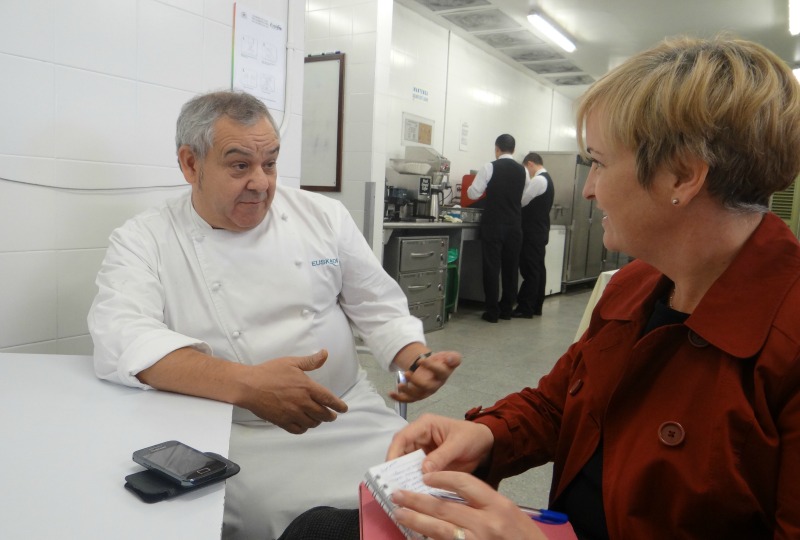 What is the most memorable dish you've had so far in Colombia?
My favorite tasting menu was created by Nicholas Quintano, from Matiz. He created for me an amazing 14-course tasting menu based on tropical ingredients from Colombia, though the dishes were inspired by the cultures of many countries.
You're originally from Philadelphia but have been living away from your hometown for 20 years now. Are there any similarities between your hometown and Bogota?
Almost nothing.
Although, when I flew into Bogota for the first time, and I saw the green savannah spreading out, I thought, This looks so familiar. Where have a seen such beautiful farmland before? Then I realized
it reminds me of the state I'm from, Pennsylvania, in the summer. But that's about it. On the ground, everything else is totally different.
What's the best way to make friends as an expat in Colombia?
I belong to an English language congregation, which supplies me with many friends from around the world. Also, blogging has brought me into contact with some wonderful expat bloggers and writers, and I've developed nice friendships with some of them. But I don't limit my friendships to expats – I spend a lot of my time with wonderful Colombian friends.
What's your favourite plato tipico in Colombia?
Bandeja paisa. Yes, it's huge and nearly impossible to finish. But it's got such a great variety, and it's the timeless things you never get tired of: avocado, tasty beans, all the meats you can imagine, salad.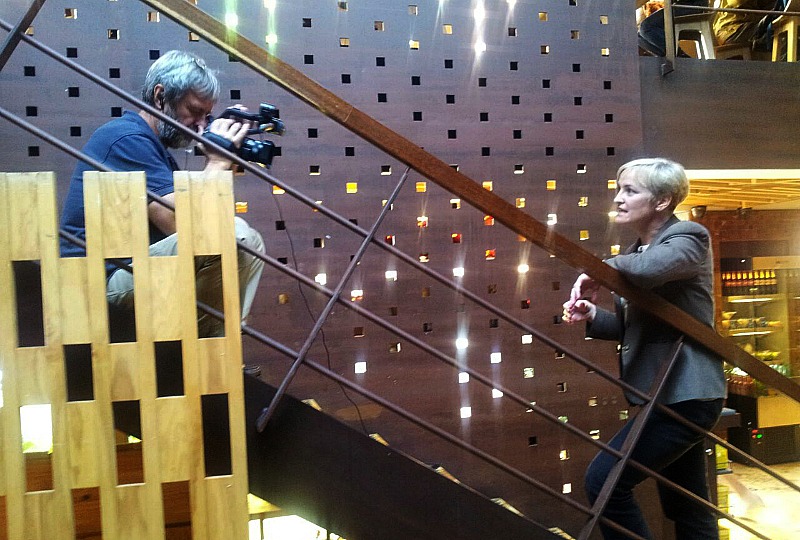 What's the most challenging aspect of living in Colombia?
Things tend not to work right. Banks are slow and backwards, things don't get fixed when they should, offices are too inefficient to give good customer service. I could go on and on…
What's your favourite arepa?
Well, I'll be honest with you. My favorite arepa can't be bought in a restaurant or a store. When I was living in Venezuela a friend taught me to make arepas from yucca. It's simple: you boil the yucca, grate it, mix in some water or milk, salt, and grated cheese, and make the patties from that. They're wonderful. I also like a good, fresh arepa choclo, as they're called in Colombia. Made from fresh ground corn, they are slightly sweet corn pancakes that are cooked on a griddle, folded over, and hug melted cheese inside.
Any tips for someone wanting to follow their food dreams in South America?
There are plenty of hotspots for food lovers in South America. Colombia is just beginning to blossom, and we will see an explosion in the next few years. As you've shown on your blog, many people have found a way to live their dream by working online and living less expensive lives in South America.
Learn more about Karen over at Flavors of Bogota, or go and say hello on her Facebook page.
Do you know someone doing amazing things in Colombia? Get in touch, we'd love to hear about them.