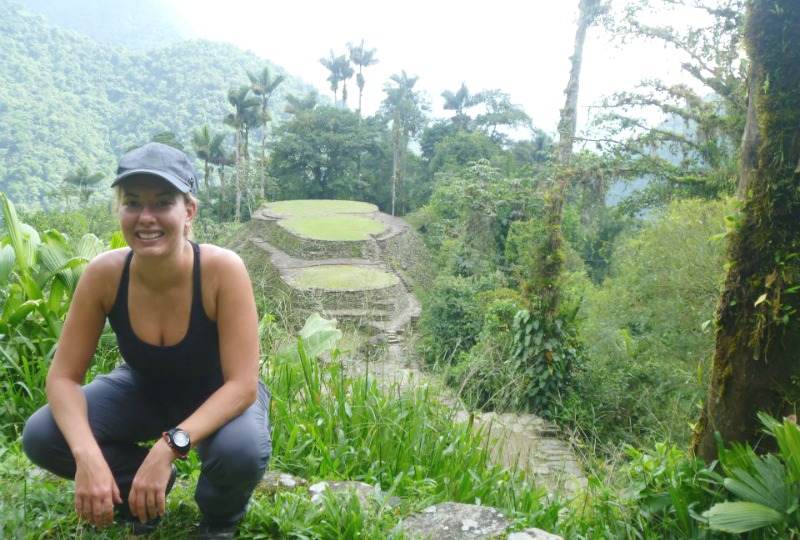 I can hardly believe it! For the very first time (ever!) I have been nominated in a travel blog competition – and for a Flight Centre UK Travel Blog Award at that.
Now hold on a minute, I have been nominated for an award before, just once, when I was in high school.
I was called to the office during one of my classes. "Will Sarah Duncan from P6 please come to the office?" one of the office clerks said over the loud speaker.
I thought I was getting in trouble, but when I arrived at the reception desk the woman handed over a large yellow envelope. "You've been nominated for an academic award this year, Sarah. Congratulations," she said.
I could hardly believe it. I showed my friends, who were just as surprised as I was, I brought it home to show my parents, who were excited, too. Mum cooked my favourite meal that night for dinner. I anticipated the awards ceremony, where I would walk up to that stage and accept my accolade in front of my teachers and peers.
The next day I walked to class with a bit more spring in my step.
I was called to the office once again. "Sarah Duncan from P6, please come to the office."
I arrived at the reception desk. "Sarah, we gave your award to the wrong Sarah Duncan. It was actually for Sarah Duncan in R2," a different receptionist said. There was another Sarah Duncan at the school. And the award was for her.
I can't tell you how it felt to find out that, no, I wasn't going to be receiving an academic award this year, or any other year, for that matter. Or how I felt telling my friends that, no, I wouldn't be accompanying them to the award ceremony. Or, worse still, how I felt telling mum that her lasagna last night was delicious but cooked in vain.
The thing about the Flight Centre Award, though, it's been written and published and there is a link on the page with my name on it. So, hopefully, they can't take it back and they certainly didn't get me confused with another Sarepa.
Finding out the news yesterday morning really did put a bit more spring in my step and it is the only blog on the list exclusively about Colombia. How exciting is that?
So, if you want to help me spread the word about Colombia then please head to this website and vote for "Sarepa" as your favourite expat travel blog (it's the second last category on the list). There are some incredible bloggers featured on the list and I wish them luck, too. I'm just completely over-the-moon ecstatic to have been nominated for an award and not have to give it back.
You can vote for Sarepa as your favourite Expat Travel Blog here
Thanks so much for your support, your comments, your emails, your messages, your photos and your encouragement, because this has been an exciting journey that I'm so happy to still be on. Gracias! Voting closes at 5pm on Friday 25th March.
Pin this post for later!