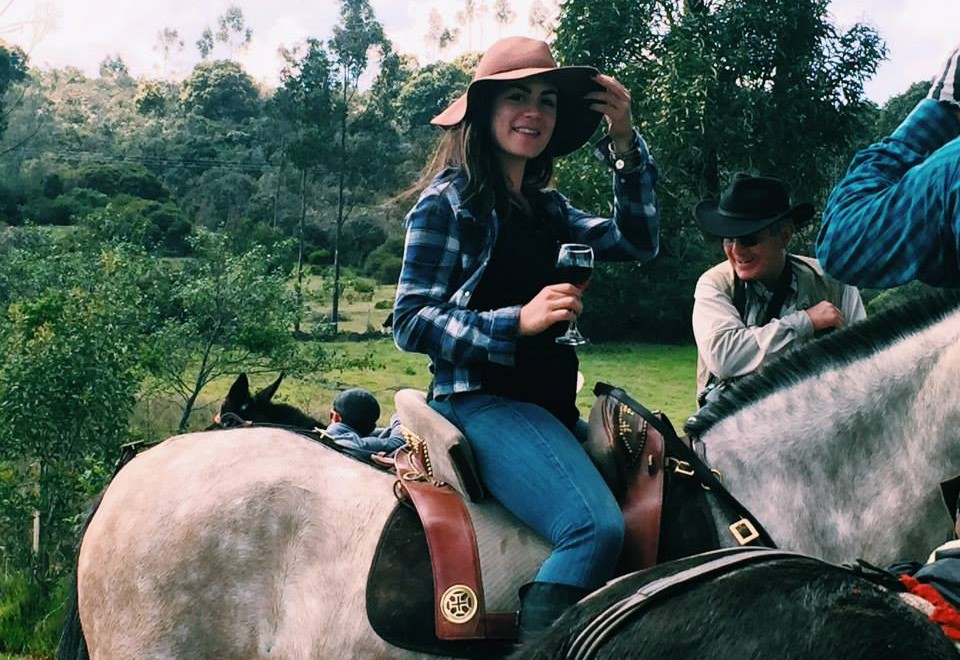 Andrea Jaramillo grew up visiting Colombia each year. Born to Colombian parents, Andrea and her family lived in Los Angeles, and returned to Bogota regularly for holidays. But it was during a trip to Boyaca that Andrea decided that this was a place she could see herself living in full-time. So, that's what she did, deciding to pack up her life and move to the Colombian capital. Now Andrea documents her life and experiences living in Colombia on her blog AndreAbroad.com. I've loved her work for a long time now, and I'm so excited to finally feature her in our expats in Colombia series. Enjoy and be prepared to be inspired to move to Colombia!
Name: Andrea Jaramillo
Place of origin: Los Angeles, CA/Boulder, CO.
Where you live in Colombia: Bogota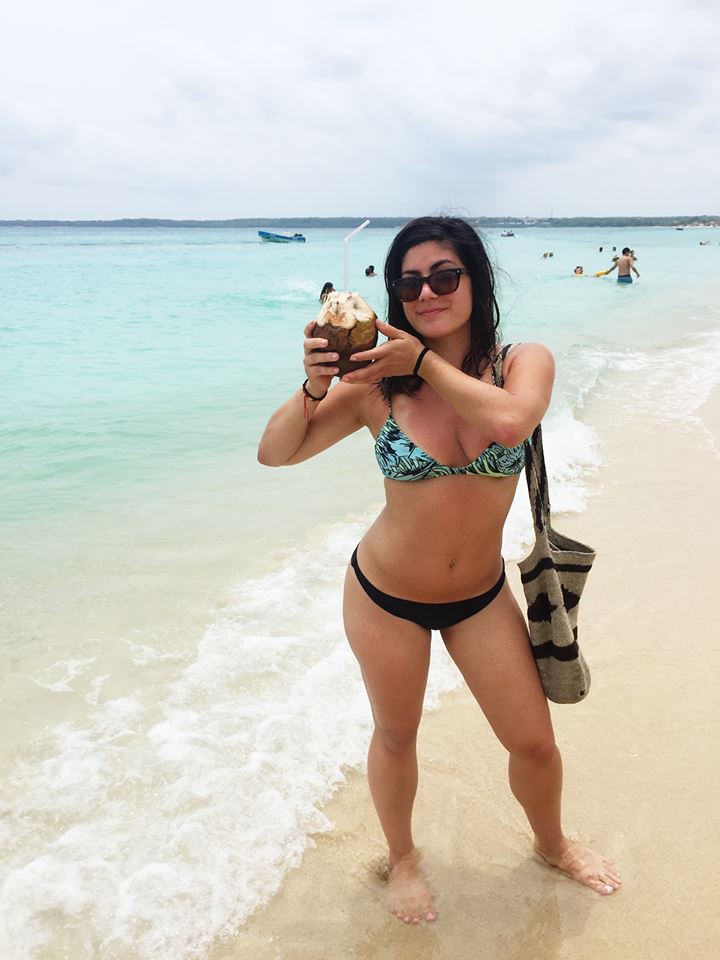 Can you let me know a little about yourself and how you ended up living in Colombia?
I grew up spending every summer vacation in Colombia and visiting family, yet some part of me always felt like I was missing a vital part of the culture! Maybe it was my lack of Spanish skills or constant curiosity about what life would be like if my parents had decided to raise us in Bogota—or just a mid-life millennial crisis to do something different—but  soon after graduating from college, I went on a short horseback riding trip in Boyaca, and realized I had to move there. So, 2 months later I packed two suitcases and did just that! I've been lucky enough to have the resources to make this move happen and get my Colombian citizenship. It's had it's ups and downs and uprooting my entire life was NOT easy. Cultural and language barriers sometimes make me feel like I'm light years behind but it's all part of the process.
What were your first impressions of Colombia? And did they match your expectations?
I have been traveling to Colombia since I was a baby, so I felt like I knew this country well. However, the impressions and expectations I had from my summers here changed when I actually moved here permanently! The country is beautiful and dynamic, but, admittedly, I found it hard to adapt here. There was a certain level of culture shock that was well below the surface. It has taken a lot more work to create a life here than I expected… but nothing worth having is easy!
You have a blog called Andre Abroad (formally: Red Wine and Lipstick). What is it all about and what inspired you to create it?
I started RWL in 2011 as a creative outlet for my passions: travel, food, fashion, and art. But since I've moved to Bogota, it evolved into Andre Abroad and become more of a place where I share my experiences and living as an expat (a word I never considered to describe myself until recently!).
I like to use the lens of food and travel to reflect on my new culture: What stories can we tell with our food? How does the way the Wayuu women provide for their community explain cultural dynamics? I hope that I am helping break the stigma that Colombians have felt from outsiders for many years, and eventually I would like it to be a place where people living or traveling abroad can connect.
What's your favourite Colombian plato tipico?
Ohh there's nothing better than a warm bowl of Ajiaco (hold the rice!) on a cold, rainy Bogota day! It's something that used to highlight my trips here as a kid. You can't visit Bogota and not eat Ajiaco! Homemade is always preferable, but La Puerta Falsa in El Centro makes it pretty damn good.
What's one of the more challenging aspects of living in Colombia?
Understanding a culture, socially, from its roots has been difficult for me. Just because you know a language, doesn't necessarily mean you know a culture. I think because of this disconnect, it's difficult to make friends. Colombians are happy, friendly people but social groups tend to be very closed off.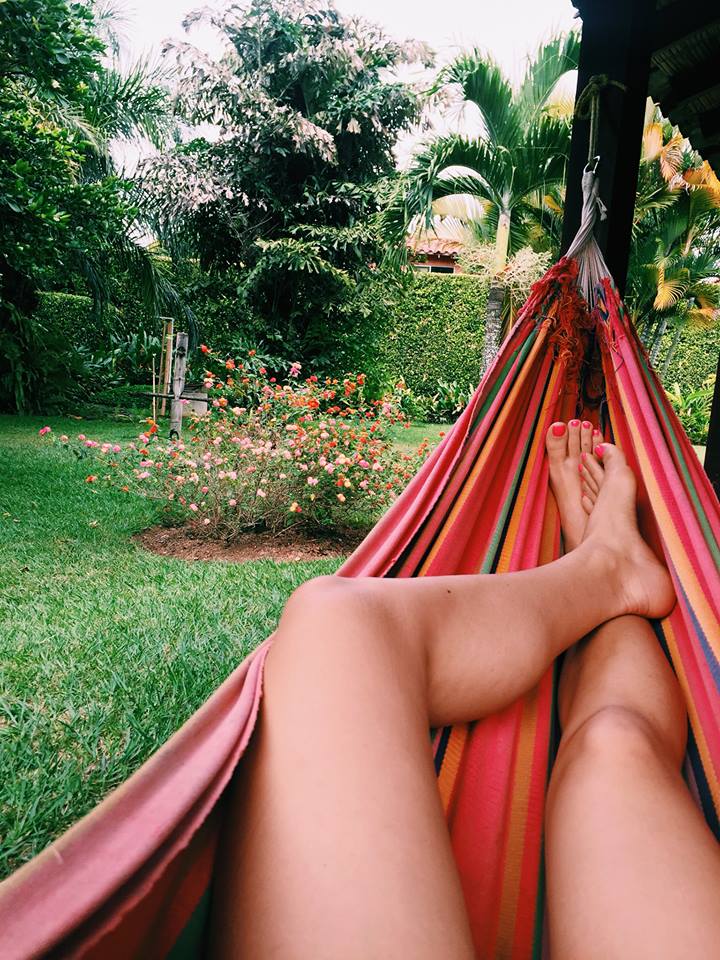 What's your favourite arepa?
A typical weekday breakfast for me is un tinto con arepa blanca, with nothing more than a little butter and salt. If I'm really trying to party Arepa-style than you can count on an Arepa de Choclo. Nommmm.

What as been one of your favourite destinations in Colombia and why?
I have been so lucky to travel all over the country over my lifetime. I've visited the jungles of El Choco, camped in La Guajira and Palomino, danced salsa in Cali and horse backed the Andes. However, my most spectacular trip was this year for my birthday: a group of friends and I went to Prado for a week. What an amazing place! It's a giant reserve/lake about 5 hours from Bogota, surrounded by epic green mountains and jungle. You have to take a small boat to the house and it's like entering Jurrasic Park. It was a simple trip: water sports, dancing, delicious food, and sunshine. The beauty of that place was incredible. I also really love any plan/destination that involves a cabalgata in the mountains!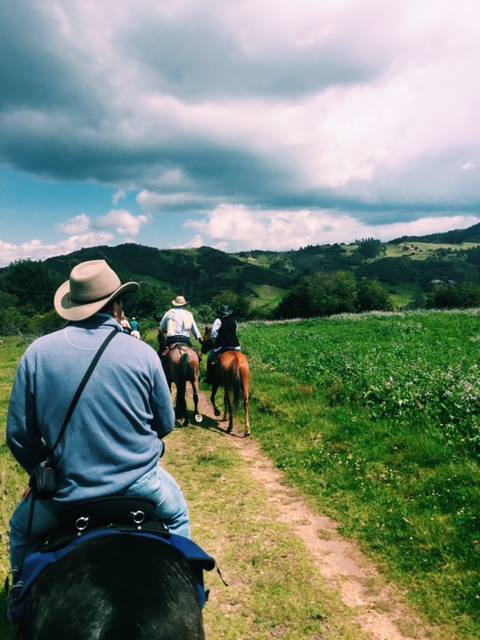 What's the best way to spend the weekend in Bogota?
I'm a fan of leaving Bogota on the weekends to a farm outside the city for lunch and some horseback riding. If I can't leave, I love an early morning hike in La Vieja or riding the ciclovia on Sunday and stopping for pandebonos and juice afterwards. A night spent at Andres Carne de Res is always a good one!
Do you have any tips or advice for people wanting to follow their travel dreams to Colombia?
Buy your ticket and GO FOR IT! You'll be in for the time of your life and probably really shocked by the beautiful diversity of the country. Bring a camera (although some stuff you have to see to believe) and a sweatshirt for when you're in Bogota—people always think it's hot here, but it's not! Travel without expectations and with an open heart. You'll love everything that you see and do! Colombians are so excited to show their country off to others. Oh, take advantage of the US dollar right now and travel cheap!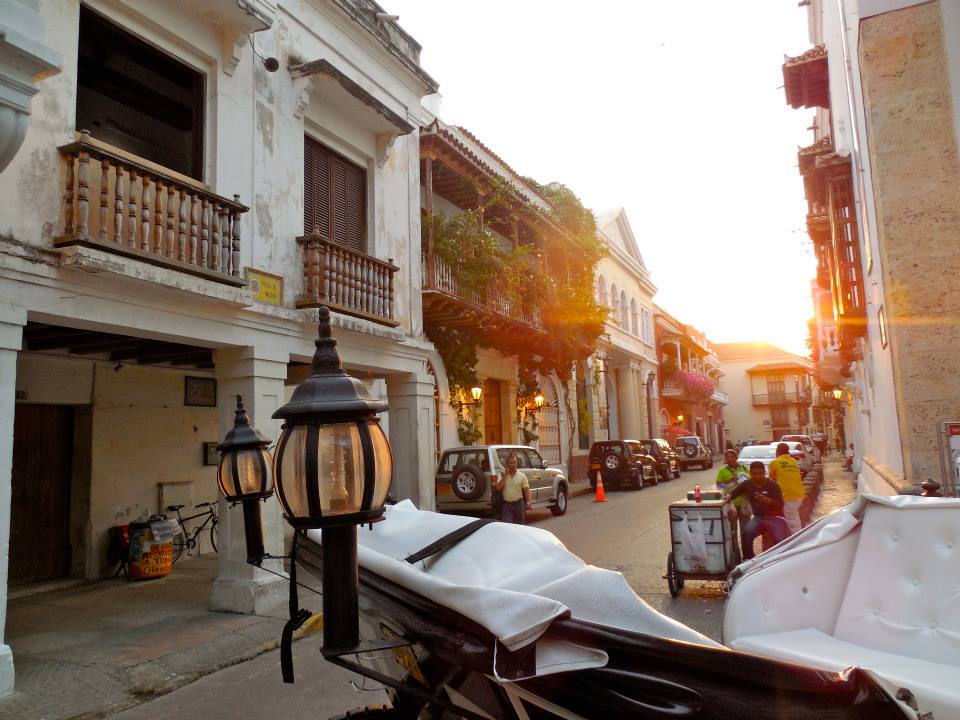 How can people find out more about you and follow your projects?
You can find out more about Andre Abroad and adventures in Colombia by visiting my blog and liking/following on social media @andreabroadblog