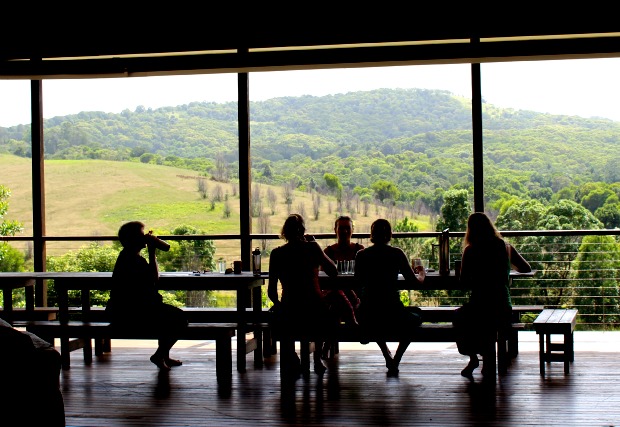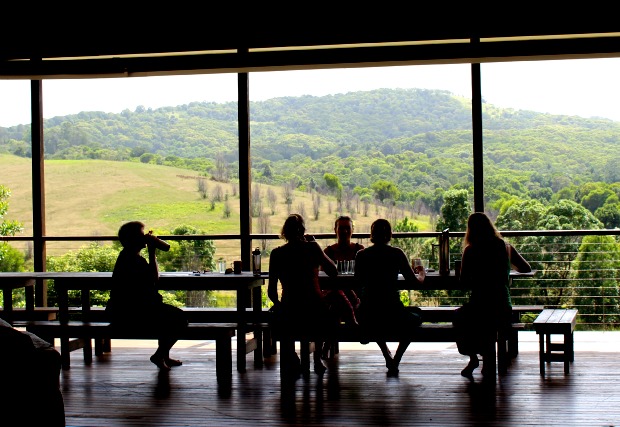 It was in between yoga poses and sips of coconut water that I first met Kirsty Innes. Our friendship sparked during a yoga workshop in 2012. It was all about asanas, reaching goals, being authentic, you know the type. But it wasn't until late last year that we really got our asanas into gear and decided to work together on a project of our own.
Rummaging through a local bookshop after our weekly breakfast catch up, in between the Penguin Classics and the self-help books, we got chatting and decided to combine our yoga practice with our love of writing. From there came the idea for the Yoga for Writers Retreat.
I'm a writer and travel blogger who beats writer's block by getting onto the yoga mat, while Kirsty is a yoga teacher, reiki practitioner and a budding author, although she humbly confesses: "I only write in my head."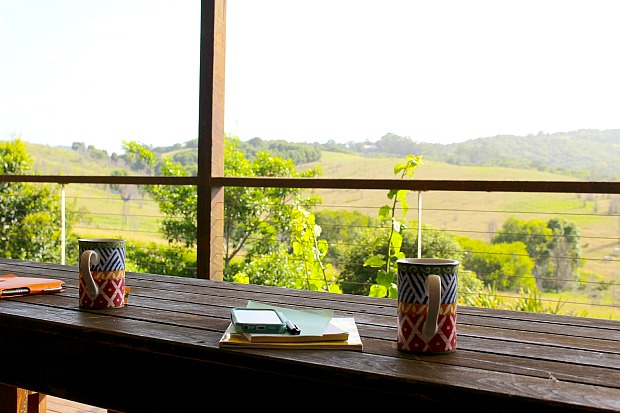 Last weekend we took to the hills of Pinbarren in the Noosa Hinterlands, nestled amongst a patchwork of rolling hills at the Big House and explored both playful and heart-opening writing exercises. Thanks to Kirsty's gentle yoga practice, we were able to open ourselves up to possibility and experience writing from the heart. We created spaces and explored stillness, from which creativity emerged.
Pico Iyer, an author and travel writer, says sitting still gave him more excitement than a trip to the Himalayas or Cuba. That sitting still gave him the ability to take leave from his life, avoid distraction and sit long enough to find out what his truth was.
Wise people have been telling us to do this for centuries, for thousands of years. Iyer says that an experience can take a moment, a couple of minutes, a few days, but what you can do with that moment in your mind, how it can be processed by your thinking, well, that can take a lifetime. It's only by sitting still that they can be processed, remembered and turned into insights and reflections.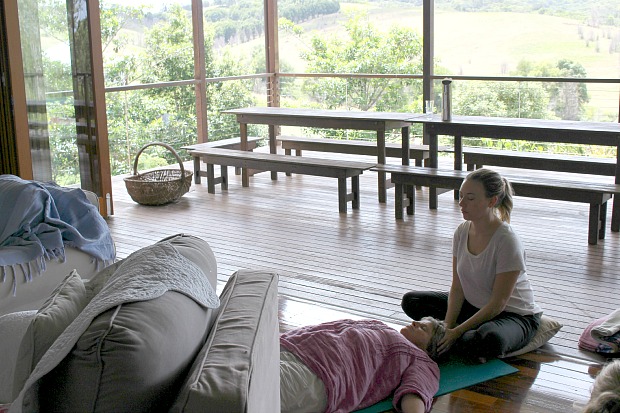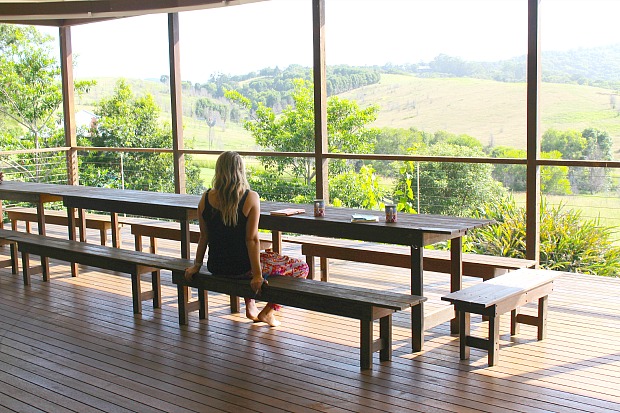 Some of the women expressed during the retreat that they had lost the joy of writing, because the mountains of paperwork, essays and research papers they'd produced made the process so heavy and hard work. Writing was serious business, not something you just did for fun, not something you were drawn to do, compelled to do. Certainly not something you'd spend a sunny day doing on your weekend off.
But this weekend, we sat still. We pondered. We looked at blades of grass and out at the natural landscape. We sat still with our thoughts and feelings. We became vulnerable. We shared. We learnt how to play with our words. We wrote. And, heck, I think they may have even enjoyed it, too.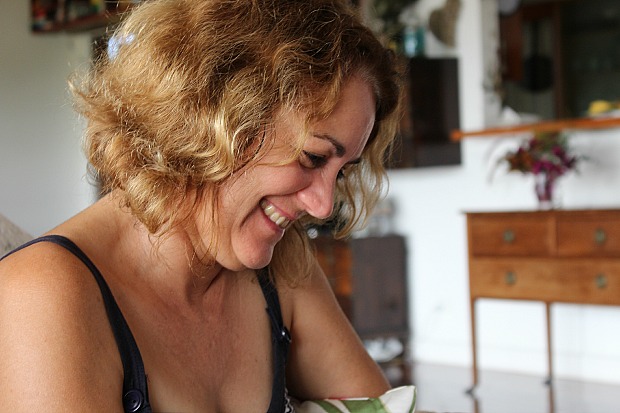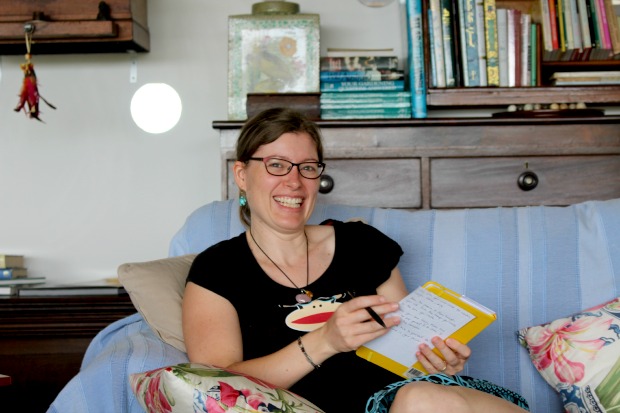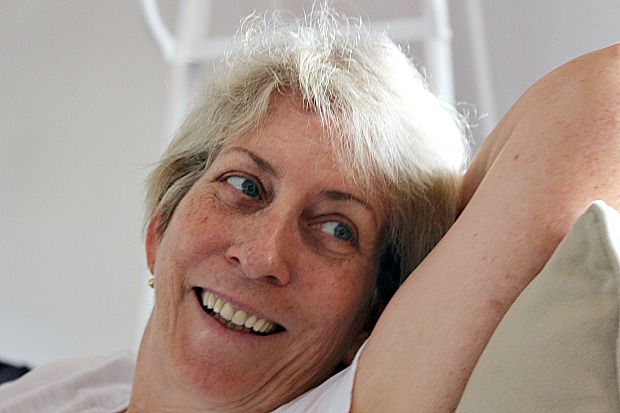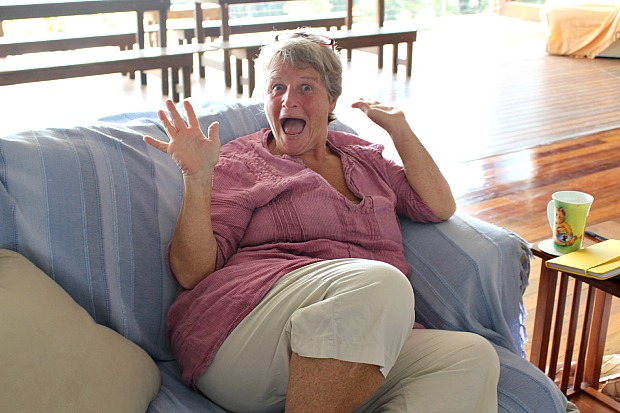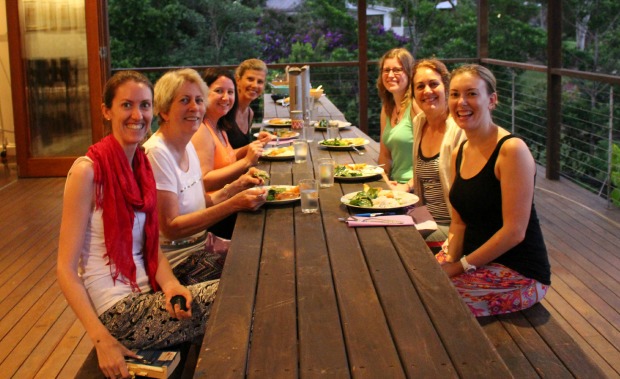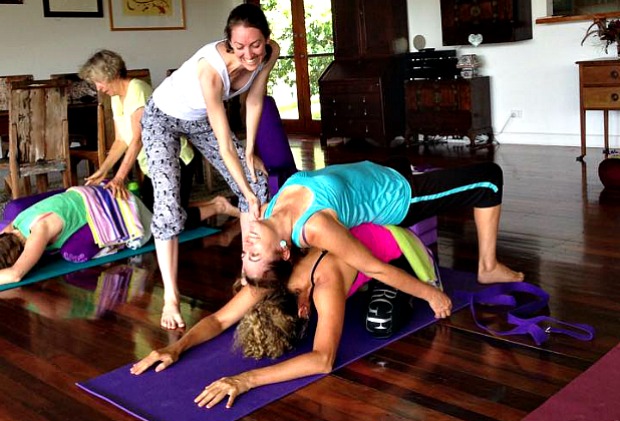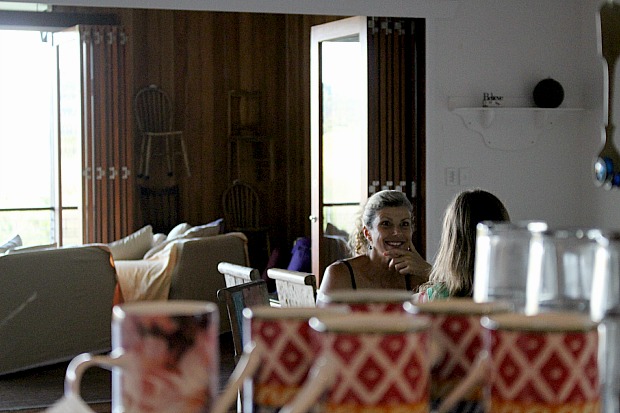 Receiving these testimonials from the women who attended the retreat, I couldn't be happier with how it all went and cannot wait until the next one.
"This is the first retreat that I have ever attended and what a wonderful impression Sarah and Kirsty have made. It was a weekend of nurturing, bonding and exploring one's soul. Sarah's writing exercises really got me thinking and now I know that I can write. Kirsty's blissful yoga was great for group bonding and opening the mind. Together the yoga and writing were the perfect compliment to each other. The food was spectacular and nurturing. The choice of location was fabulous. I would definitely recommend going to one of their retreats." – Kelly Reidy
"A weekend like no other before. Nurturing, kind, fun and insightful. I have discovered that writing can be playful and joyous; and that yoga can be gentle and participatory. This workshop is for everybody – recharged, reengaged and grateful. Thank you, beautiful hearts." – Georgia Bailey
"I feel relaxed yet stimulated, connected to others and connected to myself, felt nourished and grounded. Sarah and Kirsty's writing retreat created the space for all of this. Their experience, knowledge and wisdom guided our personal explorations that we all shared. This was my first experience of restorative yoga and I'm hooked. I especially loved the partner activities. Sarah's writing exercises did not require me to know what I wanted to write, they were light-hearted yet insightful. Now, the setting for this experience – wow! Sarah and Kirsty's meals were utterly delicious. And lots of it!! The Big House was an incredible nurturing, light-hearted, curious home. It is full of wonderful collections of Georgia's travels and life's journey. Every nook is a still life! Altogether, I feel replenished and inspired and not wanting to leave." – Yolie Entsch
"Sarah and Kirsty, Saturday afternoon was like a warm bubble bath, nurturing and playful bringing lots of things to the surface. Saturday evening, doing restorative yoga in the moonlight felt as if I had found my tribe. Sunday's sharing circle provided a safe space for stories, tears, learning and healing: now safely supported by my tribe. By Sunday lunchtime, my tears were about leaving! I left inspired, re-energised and looking forward to the next one! Thank you!!" – Melinda Edwards