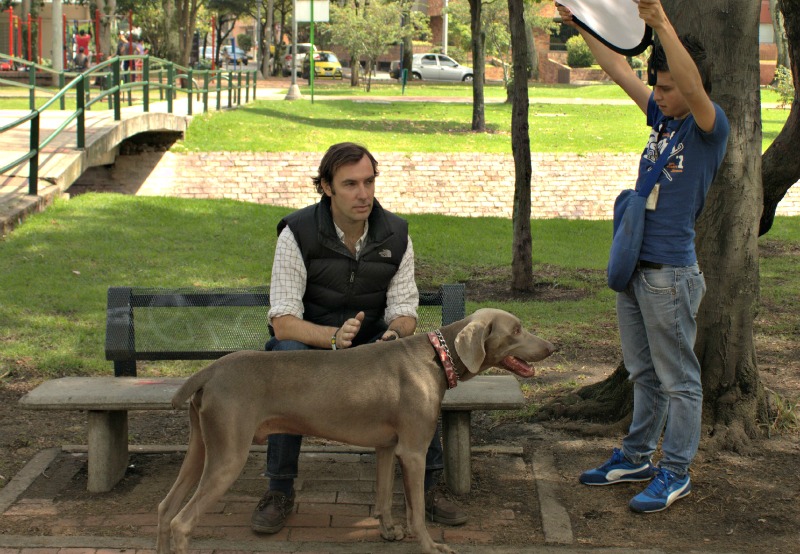 Today I have the great pleasure of introducing you all to hotelier, radio show host, author and journalist, Richard McColl. But, if you've lived or travelled through Colombia, or had any interest in the country recently, then surely you already know who Richard is. He hosts his own weekly radio program, Colombia Calling, and also writes for several publications, including his own blog, shedding light on the political, social and commercial aspects of the country with his quick wit and inquisitive prose. Richard has been living in the country for many years and says that while he doesn't necessarily consider himself an expat, he's not quite a Colombian either, revealing: "I am here in Colombia doing my thing and trying to help improve the country through economic investment and my journalism." Read all about what Richard has been up to in Colombia and be sure to reach out to him to say Hola on his Facebook page, too.
Name: Richard McColl
Country of origin: London, England
Where in Colombia are you living now?
I divide my time between the chaos of Bogota and my hotel in Mompos.
Tell me a little about yourself and how you ended up living in Colombia?
I had been working all over Latin America for a number of years from Guatemala to Argentina and in between and Colombia always held some sort of attraction for me. I had been working as a freelance journalist, expedition guide and social projects coordinator in Peru, Ecuador and Brazil and would take my downtime in Colombia always finding work here in the form of easy to sell freelance articles. My first trip to Colombia was back in 1998 and then I came again while plying my trade with the environmental NGO WWF in 2003 and was sent to study and write about the communities living alongside the mangrove swamps on the Pacific coast. A real adventure as we had to travel by motorized canoe through no go regions of Valle de Cauca, Cauca and Narino.
What was your first impression of Colombia? Did it match your expectations?
I was welcomed with open arms by the communities on the Pacific coast and that's something I've never forgotten. Even today when I read of terrible events taking places in the port cities of Buenaventura and Tumaco, I find myself wondering about the fates of all the wonderful people I met there and what may have come of them and their lives. So, you could say that that trip left a lasting impression!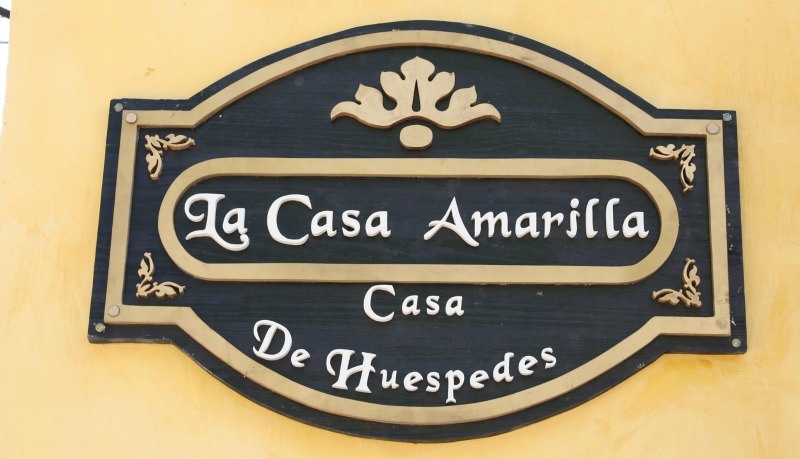 Image: Richard McColl
You're a hotelier with a place in Mompos… how did that come about?
One man's follies in Macondo! As a guide through Latin America and a student of the history of the region I think I have pretty much visited every colonial town in the continent and, when I got to Mompos for the first time in Semana Santa 2007, I was amazed that during the town's busiest season there were only two foreigners visiting. Obviously, the two foreigners met and became friends and it turned out that I was writing a piece for a US travel magazine and he was writing the Footprint Guide. We discussed why there were no foreigners coming to Mompos and in the end our reasoning was that there was zero tourist infrastructure and no explanation of what was here and why you should come. So, coming from a family who had moved from house to house all over the place, and restored countless properties, and in a fit of romanticisim, I purchased a tumbling down colonial heap. The idea at the beginning was to renovate it and perhaps have a holiday home there, but, over time I realised that with the right promotion me and my Colombian family could create an economic stimulus through tourism for the town and help the most needy through this trickle down industry. It has been challenging but most rewarding.
What would you consider to be one of your greatest successes while living in Colombia?
My wife Alba and I had our first child in April. That has been pretty momentous and life changing. Aside from that I am most happy to have created my own network and routine which permits me to work in the field in which I love and that is writing.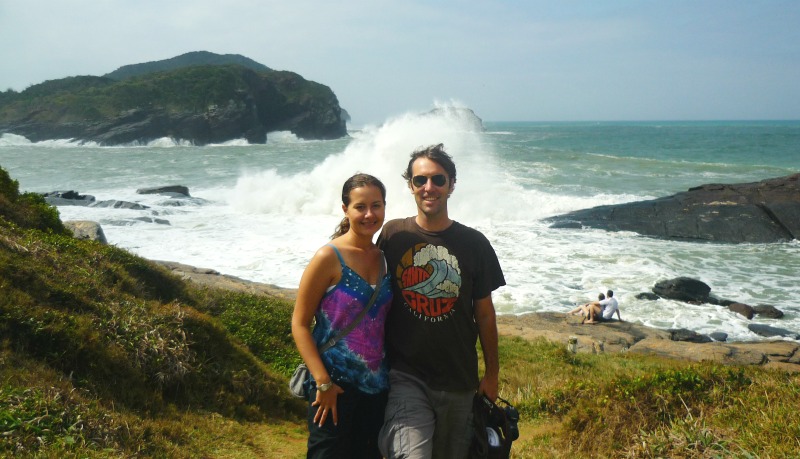 Image: Richard McColl
What's the best way to make friends in Bogota or Mompos?
There's all sorts of ways in Bogota, you can head out to the usual events that are organized by expats for expats but if you are keen on staying for a long time and not losing friends every couple of years when their contracts as teachers or with multinational firms come to an end you are going to have to be more selective. In Mompos, as it's a small town, everybody considers themselves to be a friend since at the beginning I was the only "gringo". Now there's one other foreigner.
What's your favourite plato tipico in Colombia?
I guess I am pretty fond of the Ajiaco soup and then just about anything that is accompanied by coconut rice – a specialty from the Caribbean coast.
What's your favourite arepa topping?
I have to say that I am not a fan of arepas, but if pushed I would recommend everyone to head down to the Candelaria and to a special hole in the wall joint called the "Arepa Cuadrada" where Olga makes the best arepas and stuffs them with shredded beef, egg, cheese and the best picante sauce.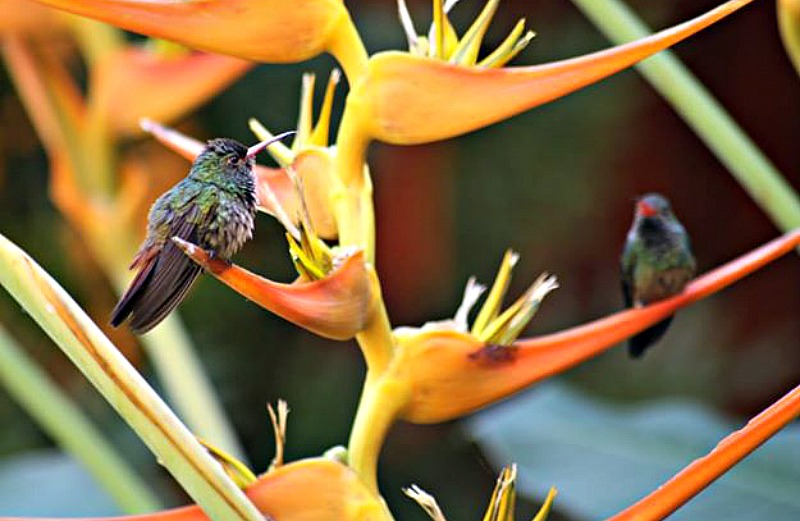 Image: Richard McColl
What's the most challenging aspect of living in Colombia?
The bureaucracy without a doubt.
Any tips for someone thinking about living in Colombia?
Come with an open mind and be ready to change your plans. Things may not pan out as you had expected but if you are resilient you can make it happen.
Do you have anything super exciting coming up? And how can people find out more about it?
Well, keep an eye out on my blog www.richardmccoll.com and listen to my weekly radio show www.colombiacallingradio.com for updates but I have finished the first draft of my book, "The Mompos Project" which details my experiences in setting up a business in a Colombian backwater.