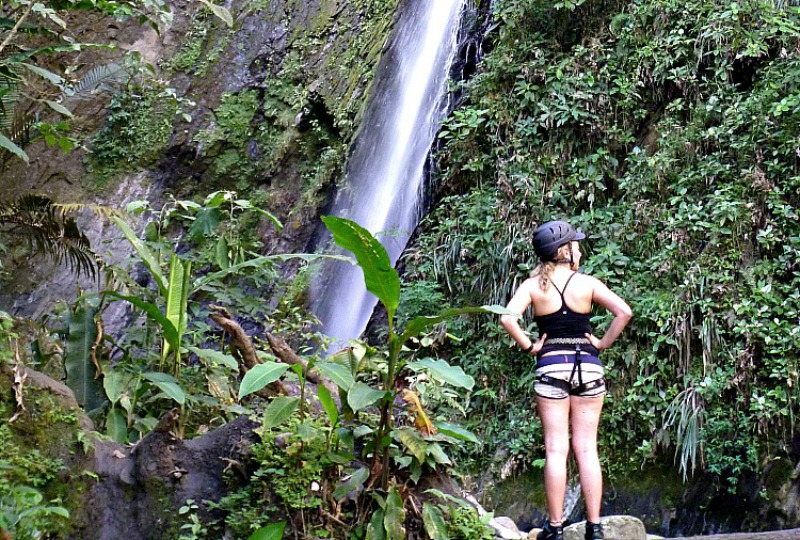 If you're a bit of a free spirit and love to travel then surely you've thought about creating your own travel blog. It might sound like a dream, but not only can travel blogging be a whole lot of fun, but it can also be a great way to earn a living and make your mark on the world. If you have been toying with the idea of becoming a travel blogger, but just don't know where to start, here are a few of my own tips about how to start a travel blog and make it work for you.
1. Find your passion and be specific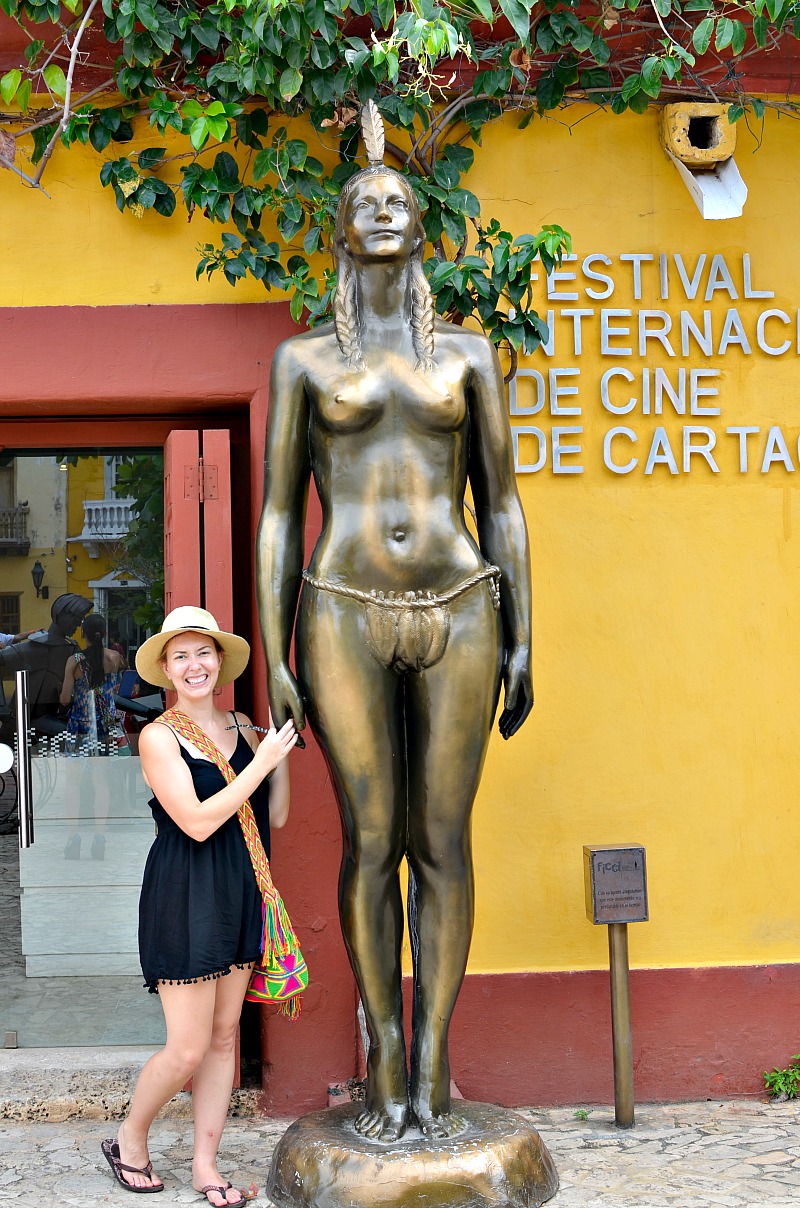 The thing that gets me up every morning and ready to write every day is my intense appreciation and love for travel. I love learning about customs, languages, the locals and, of course, the food.
I am particularly passionate about sharing my experiences in Colombia with others so people realise the country is more than its past, it has a bright future and is a great destination for travellers.
But what is your passion? Think about what topic, a country or a particular type of travel that you're passionate about and make it your own. Be specific about your passion, too. You don't want to be too vague about what you're blogging about.
If you're just blogging about "Travel" in it's most general form, then your audience and your tribe is going to be too wide, and  you'll probably get lost amongst all the other travel bloggers who are writing blogs about travel, too.
So, if you want to start a travel blog, instead think of ways you can be really specific about what it is you're blogging about. Perhaps you'd like to blog from the perspective of a family travelling with children, or perhaps blog about what it's like to travel on a student budget, or how to hitchhike around the world.
Whatever the case may be, be as specific as you can but without being restrictive. You don't want to be blogging for two weeks and realise that you've covered all there is to talk about on your topic.
2. Setting up the bones of your blog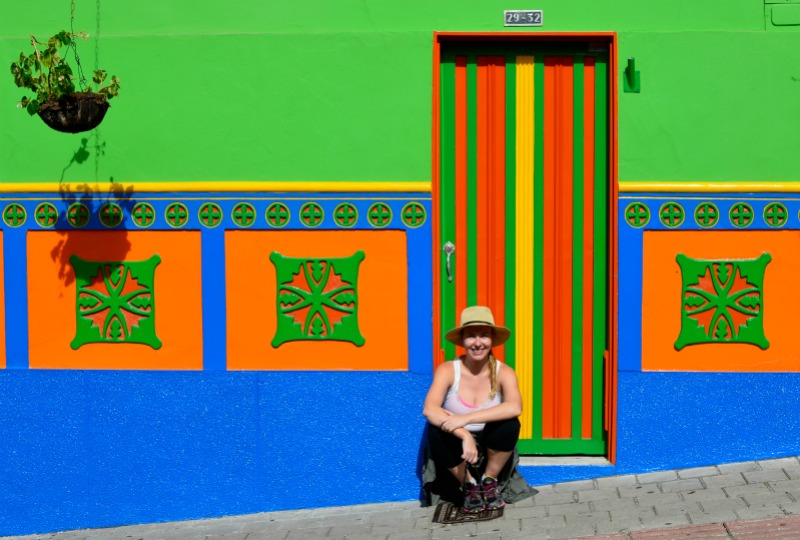 The only blogging platform that I use and recommend is WordPress, because it sets bloggers up for success. What does that mean? Well, WordPress is actually written using standard compliance high quality code and also produces something called semantic mark up, that just means that your site will become really attractive to search engines, which is incredibly important if you want people to actually be able to find your blog in a sea of others.
But just as important as it is to appear on search engines, it is also super important that you create a community around your topic of interest. You want to create a dialogue and engage with people, and WordPress really allows for that community to flourish.
You can follow other bloggers easily, as well as read and interact with them through your own personal feed. You'll become part of a huge community of blogs simply by setting up a WordPress site. It's also user friendly, especially if you have no coding experience and have never created a website before.
But even with WordPress there are options. If you think you might want to make money from your blog by monetising it down the track, or if you just want more design freedoms with your blog, then you're going to want to self-host it using WordPress.org blog instead of setting up a WordPress.com website. The self-hosting provider I use is Panthur, which I have used for more than four years. They have 24-hour support via phone, email or LiveChat through their website and have been incredible with me during late night website updates and times when I'd rather poke out my eyeballs with a fork than work on an blogging issue.
But if you already have a WordPress.com site, there is also the option of transferring your site to a WordPress.org self-hosted site, so the option is always there to grow whenever you're ready.
3. How much travel do you really get to do?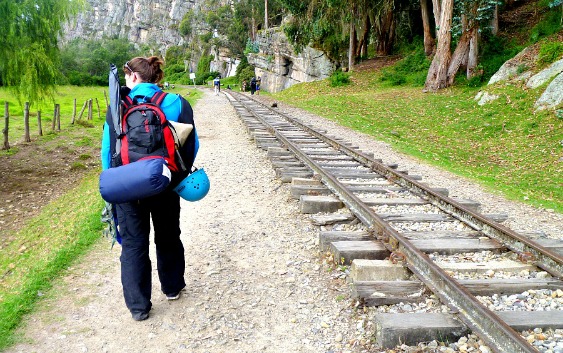 Now, I don't want to get your hopes up and say that I travel every day, all the time. Because that is certainly not the case. Actually, a lot of the time, being a travel blogger means travelling for long periods of time, but then also creating content for long periods of time, too.
I have been travelling to Colombia on and off for 10 years, but during those off periods is really when I do most of my writing and content creating. The space between you and your travels allows you to experience things again through your mind, your photographs and your memories. This nostalgia can also have a great impact on your work and even help get the creative juices flow. Just remember to take great notes while you're away.
4. Your ethics and responsibilities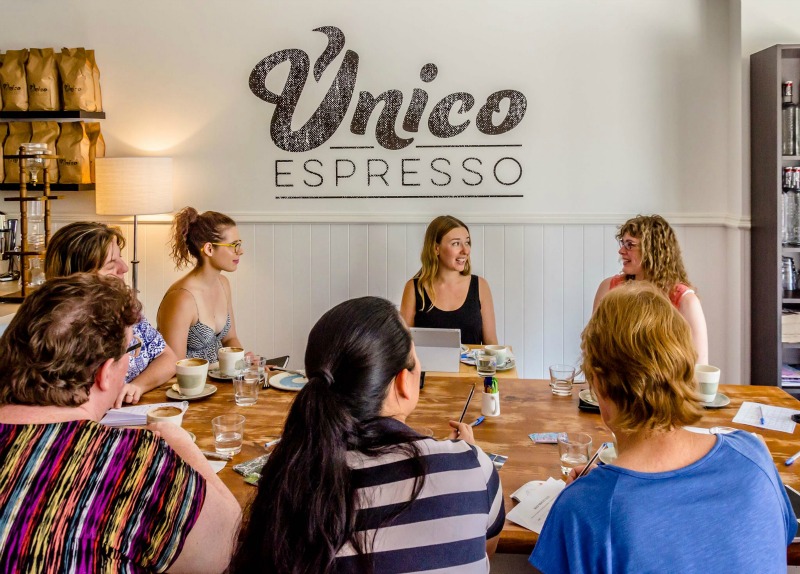 Absolutely anyone can set up a blog. Anyone. You don't need any qualifications or degrees to be considered an authority or expert in your chosen area of specialisation. With that comes a lot of responsibility and we as bloggers owe it to our readership to have an idea of our ethics and our responsibilities to our audience before and during our blogging journeys.
We have a duty of care to share honest, reliable, well-researched information, because people are using our blogs for guidance, information and assurance, as well as entertainment. When setting up your blog, it is a good idea to have a think about what your ethics are, who you are writing for and what plans and rules you have in place to ensure the content you share with the world is inline with your personal morals and beliefs.
If you are interested in sharing advertising on your blog, for example, or you do accept gifts and services from companies, then think about how you are going to communicate this with your audience. If I was to do a tour with a company as a travel writer, and didn't pay for the tour myself, I would consider it my duty of care to my audience to share that information and also express that all opinions are my own, regardless of the situations that lead me to going on that specific tour or experience a particular service.
Your community, your audience, your tribe should always be your first priority. How you bring value to them, how you can educate and entertain them. Keep them in mind when you come up with your own ethics and responsibilities for your blog.
5. How do you actually make a living from travel blogging (without selling your soul)?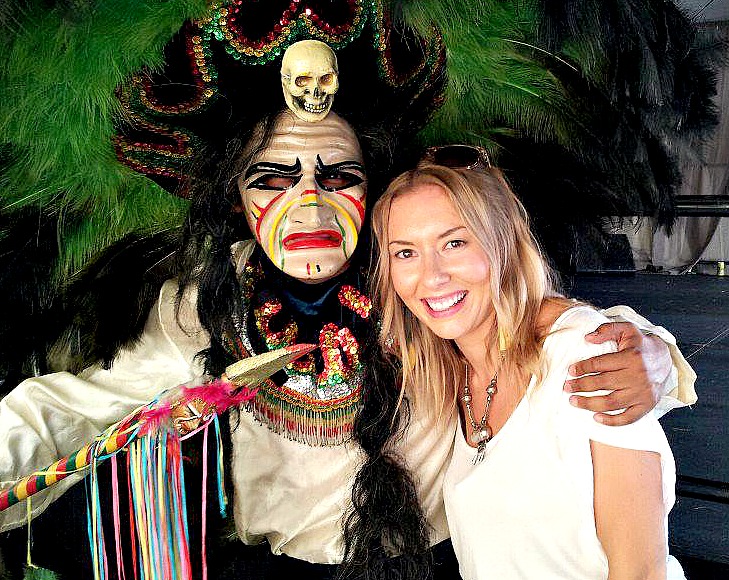 There are a whole bunch of different ways to earn an income from a travel blog. I blogged for years before I realised that I could actually make an income from all my hard work. And while not everyone wants to earn an income from their blogs, because the pure act of creating and sharing is compensation enough, some are interested in earning an income from their blogs, and here's how you can do it, too.
Affiliate marketing: You can set up accounts with third-party affiliate programs like Google's and Amazon's affiliate programs, which allow you to embed advertising onto your blog. You are paid per click and this is a good option if you are generating a lot of traffic to your blog.
Other advertising: You can also approach particular businesses that relate to your blog and ask if they'd like to buy advertising space on your blog. This is a great option if you'd like to have more control on the types of brands and companies you are generating publicity for. And also spread the word about companies you respect and would like to endorse.
Sell your own products and services: As you can see in my online store I currently offer online courses, eBooks, T-shirts and you can too! This is the way that I share my knowledge and passion with people and assist them with their own blogging goals. Not only is it incredibly rewarding, but it also earns me an income from doing what I love.
Freelancing: I also work as a freelance writer for different publications and other blogs. This is another great way of generating an income through your blog. Begin networking, get your name out there and you too could become a freelancer on your topic of interest.
Don't sell your soul: Eventually, once your blog begins to gains some momentum, people are going to be get in touch to work with you. It's totally okay to say no. Don't be a sell out just because you'd really like the money. Take your time and focus on creating value instead and only work with people who you think will bring value to your blog.
6. How to choose a blog name
One of the toughest things we can do as bloggers in the beginning is actually coming up with a blog name. We get so excited about the potential of our blogs, but sometimes we become completely stumped by what the heck we're going to call it.
There are so many different things to take into account when it comes to coming up with a name for our blogs, here are a couple of tips:
Keep it phonetic: You don't want your blog name to be too difficult to remember. You want to be able to say your blog out loud and have people understand exactly how it's spelt. Don't get too fancy with the spelling with your blog name, because it might become too difficult for people to remember.
Keywords: If you're really keen on monetising your blog and featuring prominently on search engines, then you might think about including a keyword in your blog name, too.
Keep it neutral: Our blogs and websites evolve and change over time just like we do, so it makes sense to create a blog name that can change and evolve with you. If I called my blog sarepatravelscolombia.com and I then decided I wasn't going to be travelling in Colombia anymore, I would have to completely change the brand of my blog, which is a difficult, time-consuming and probably expensive, too. Choose a blog name that reflects you and your topic, but that also can change with you into the future and won't hold you back.
Have fun with it: At the end of the day, it's your blog and you can call it whatever the heck you want! Have fun with your blog name and make sure it's something that you love and that represents you.
7. Focus on creating content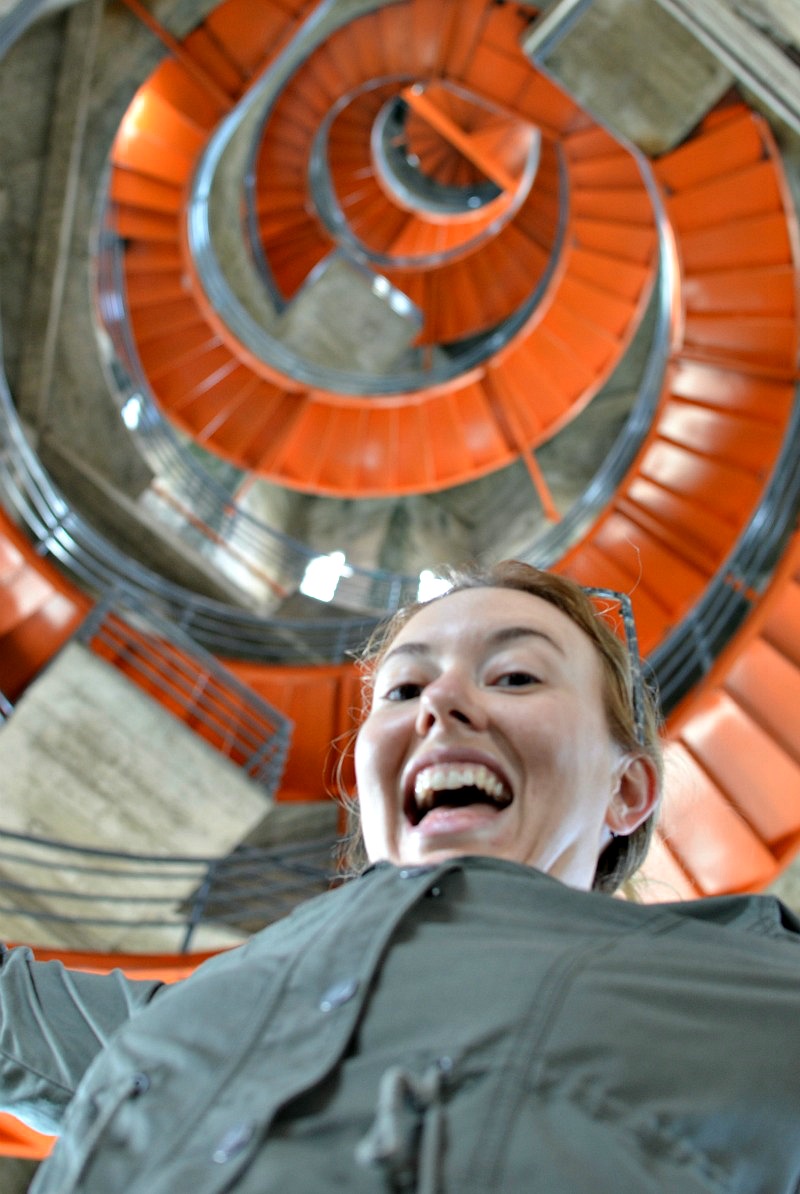 Blogging is really about sharing information and entertainment to your audience and the only way people are going to engage with you and want to follow and interact with you is if you create great content. That goes for your photos, the stories you share, your videos and imagery. Make sure you have a standard and stick to it. Your blog is basically a publication and you share the value of your publication and create credibility through your content. Respect your audience and create content they will love, appreciate, learn from, and ultimately, want to share. They'll love you for it and then keep coming back wanting more.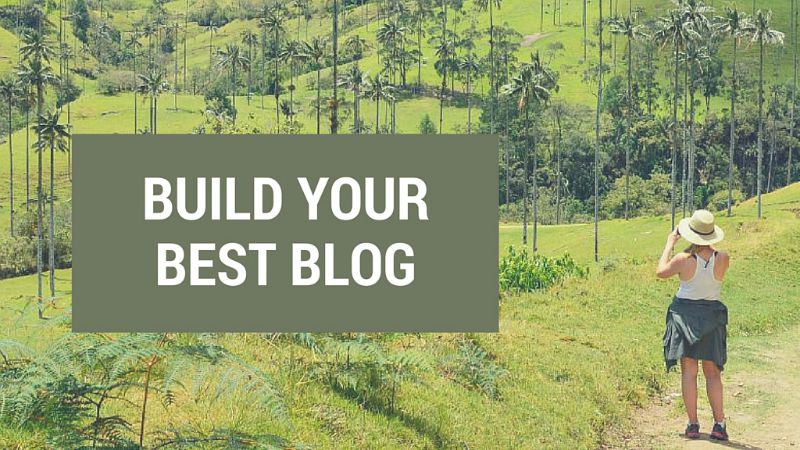 If you're interested in learning more about how to start your own travel blog, then be sure to join my online blogging course about how to build your best blog. I'd love to see you there!
Do you have a travel blog? Share the link with me in the comment section below so we can all check it out!