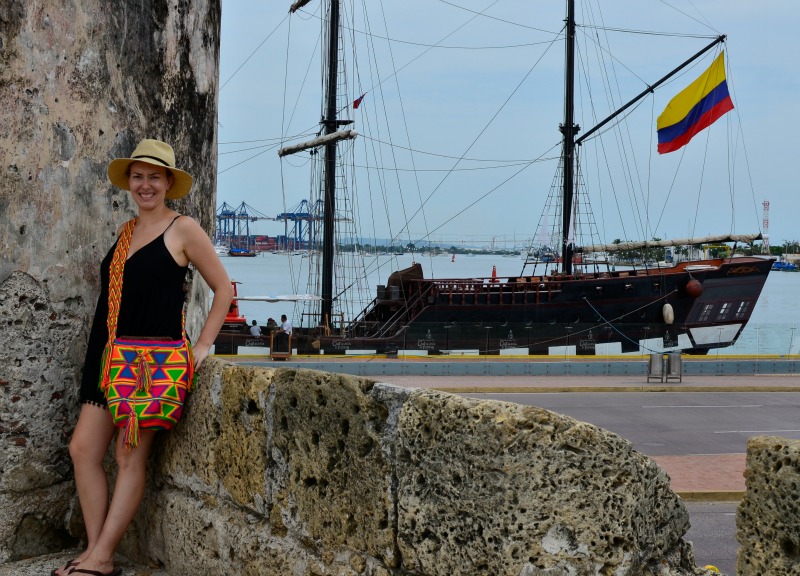 I have got to say that 2015 was a pretty stellar year, guys. It wasn't all travels and good times, but a lot happened and I would love to do a bit of a recap just as a personal account of what I've achieved in the last year and share with you what goes behind keeping this online slice of Colombia up and running.
I completely understand that for some of you, you're more keen to read about what it's like travelling through Colombia, I totally get it! If that's the case, I won't at all be offended if you'd much prefer read about that time I fell off a motorbike and attempted to do a job interview with concussion. Or maybe you'd like to read all about the time some advice from a shaman came in handy during the Lost City hike.
For the rest of you, here's a bit of a look back at 2015 and also a peer into the future to see what's to come for 2016.
So, how was 2015?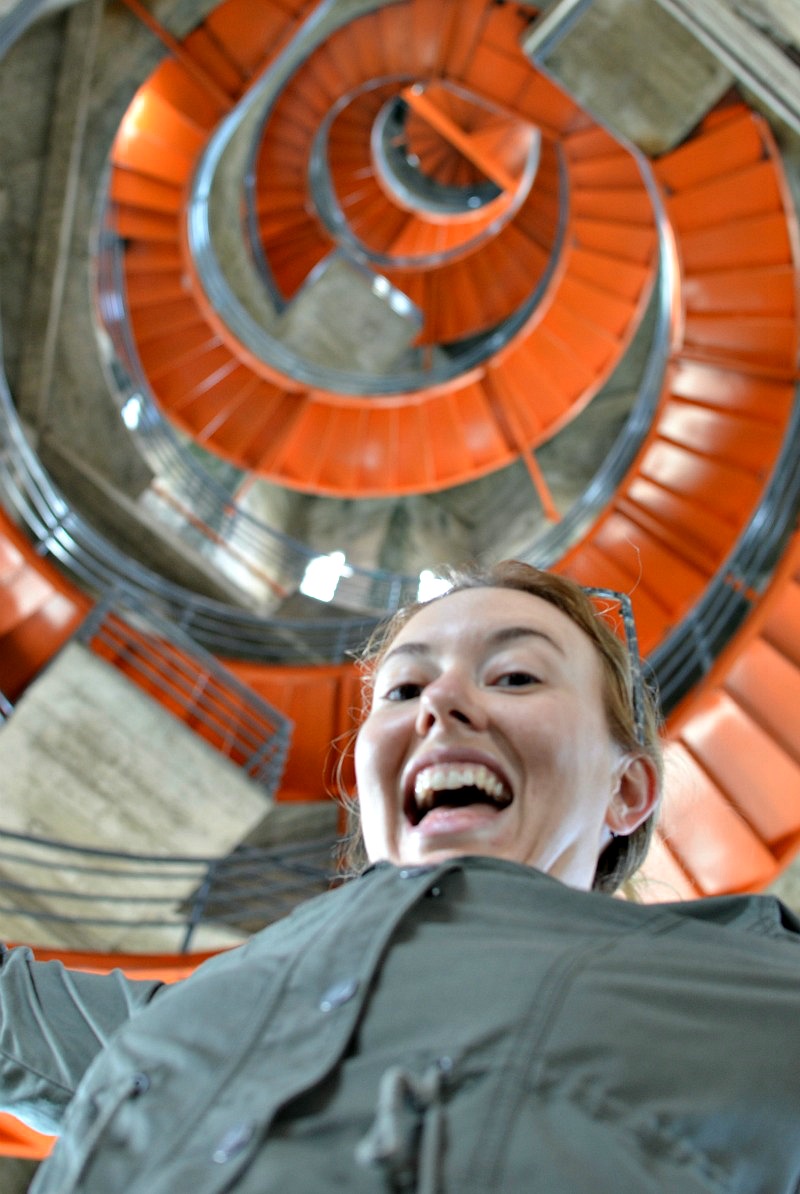 You know what, it was a pretty fantastic year full of opportunities, first times, twists and turns.
Books: I was lucky enough to have an essay included in the book Was Gabo an Irishman? which is a wonderful book written by people who have lived in Colombia and in some way been influenced by Gabriel Garcia Marquez's work. To be featured among such wonderful people and great writers was a real honour for me and something that I will forever cherish.
Retreats: Last year I also began doing retreats and workshops. A close friend of mine, Kirsty Innes, and I hosted a retreat early last year all centred around writing and yoga, using meditation, gentle postures and writing activities to look deeper into our lives and our creative energies. It was a moving weekend full of discovery and self-reflection and we are hoping to put on another retreat later this year.
Workshops: As some of you may know, while I still blog about Colombia I have actually moved back to Australia. I return to Colombia as often as I can but being in Australia led me to think about something else that I have some knowledge about that might assist people. I decided to begin blogging about blogging! I created the website buildyourbestblog.com last year to share my knowledge of blogging with other people and I also created an online course (there a free workshop in there, too) and also host complimentary monthly workshops at a cafe up the road from me, to help other business owners, travel bloggers and creatives build their own blogs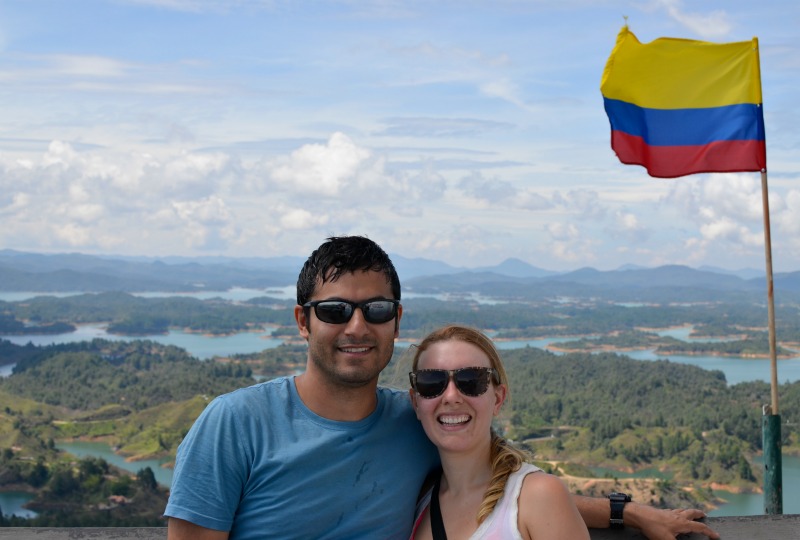 Travels: I also had the wonderful opportunity to travel around Colombia last year after I was invited to review some tours and services around the country. For three weeks my partner and I travelled around Colombia, which was particularly special for me because my partner had never been to Colombia before and it was great for him to finally understand my love of the country. Now he is the one telling me how much he loves and misses the country! You can read all about the tours we were invited to experience here:
Publicity: I was completely floored when I saw my name staring back at me in an article in New York Magazine last year. There was definitely some fist pumping action going on in the lounge room when I read it. The love-sharing didn't stop there, other magazines like Pulzo, Colombia Reports and El Tiempo also featuring Sarepa a couple of times, too. So big thank you to them!
All in all 2015 was a great year for me. There were definitely moments when I was questioning whether I was on the right path, but by the end of the year everything kind of fell into place and I feel like my love of travel writing and promoting Colombia gets stronger each and every year.
And, what's the plan for 2016?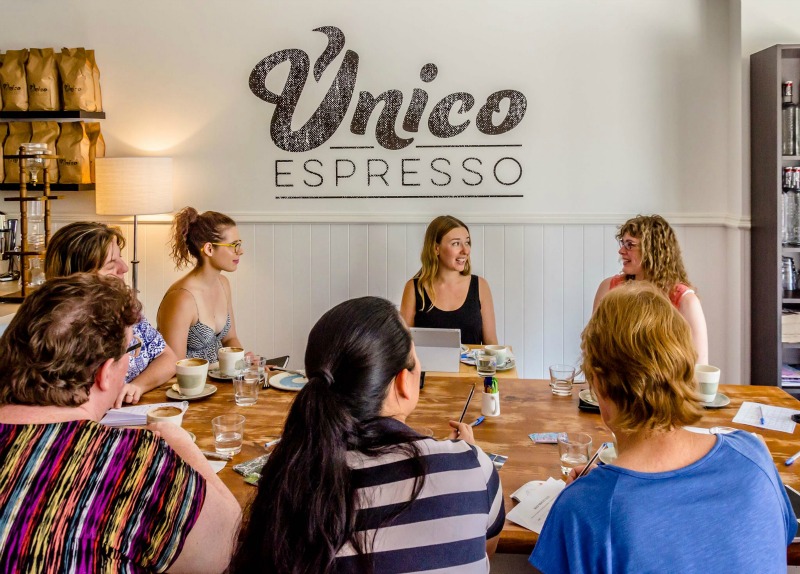 Image: Katische.com
You guys, I am so excited about this. One, because I have some interesting and exciting travel plans in the works, but also because I have a new sense of direction that I am sure is going to result in good times and great opportunities. Here are my hopes for 2016.
Travel: First up, I have some exciting news. While Sarepa has almost exclusive been about travelling to and living in Colombia that is going to evolve in 2016. I am all about breaking stereotypes and sharing with the world that Colombia is so much more than it's history. This year I will be visiting another country which is also misrepresented around the world, in a region that is feared and often avoided. But rather than just telling you where I'll be heading this year, I want to give you a couple of clues.
This country is home to one of the world's oldest continuous civilisations, with settlements dating back to 4000 B.C
Poetry and literature is particularly important in this country, with many locals able to recite their favourite poems by heart
The people from this country were the first to create a human rights charter way back in 539 B.C
Do you know what country it is?
Writing: My love of Colombia continues though and this year I am focusing on getting my pieces published in magazines and newspapers around Australia. So far, the largest newspaper in my city has commissioned a piece (of course I will share that as soon as it is published! Exciting!), as well as other publications, too. I am continually committed to spreading the word about Colombia and sharing what stories I have to tell. I still have so much to share from my recent trip with you, so stay tuned for that.
Retreats and workshops: Yes! The workshops and retreats continue in 2016. I'm hosting monthly workshops at Unico Espresso, there is another writing and yoga retreat in the works, I run online blogging workshops all year round and I am also thinking about doing a blogging and travel writing workshop this year, too. Keen? Be sure to let me know.
Collaborations: Since returning to Brisbane I have had the chance to meet and chat with some incredible Colombians, Venezuelans and others from all around Latin America and the world and I am excited to say that some projects are coming up that feature some of these great people. All I can say is keep your eyes peeled on my YouTube channel and the Facebook page.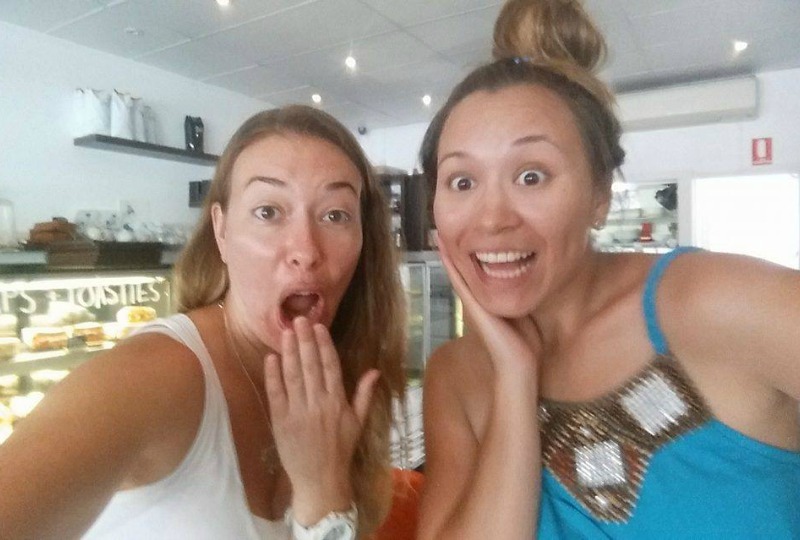 Contributors: Sarepa is growing more and more every day and I would love to share that with other travellers and writers who have knowledge about Colombia. If you've travelled around the country and want to share your experiences, get in touch about becoming a contributor. We've had some great contributions in the past and I would love to continue this in 2016.
Books: After travelling to Colombia for so long (this year is the 10-year anniversary of my first trip) I have decided to put all of my knowledge and experience into a guide book. Along with some incredibly knowledgeable collaborators, travellers and Sarepa readers, I am putting this book together with a lot of love and it will be released later this year.
And so there we have, that is a recap of 2015 and my hopes for the new year. With the support of such an incredible community, anything is possible! Thank you! What are your plans for 2016? I would love to hear all about it. Let me know in the comments section below.