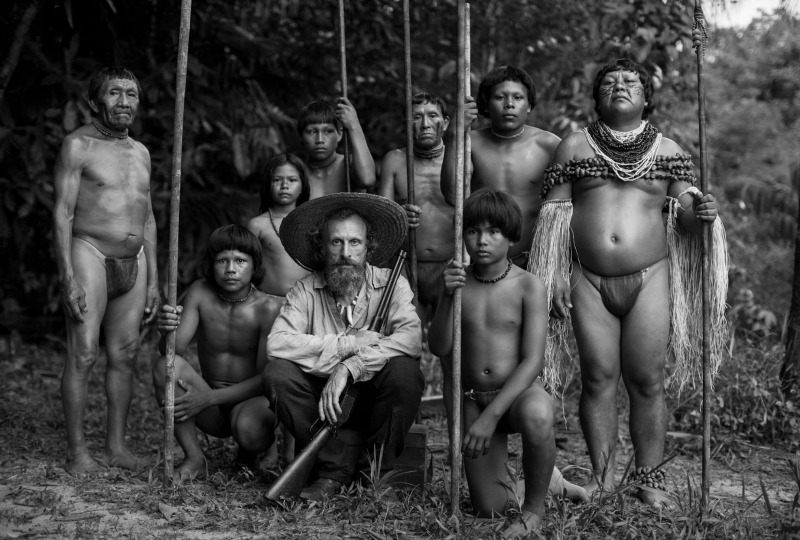 Brisbane will be rolling its Rs with extra effort this month as the annual Spanish Film Festival comes to town. From Oscar-nominated feature films to locally-made documentaries, and a couple of Colombian flicks thrown in there for good measure, here are a few films on my radar that are sure to make you want to head to the cinema, buy some popcorn and learn a bit of Spanish while you're at it.
1. Spanish Affair 2
The first film to kick off the festival on Opening Night is the sequel to the popular comedy Spanish Affair (8 Apellidos Bascos) directed by Emilio Martinez-Lazaro. The first film saw Rafa, from Andalusia, offending Amaia, a woman from Basque country, with some anti-Basque jokes. Unimpressed with Rafa and his attempts to eventually try to woo her, Amaia heads back home and Rafa ends up following her. Rafa pretends to be Basque and there the fun begins. At least a bit of knowledge about the history of Spain and the Basque country would help with understanding the comedy in this film and it might just be time to enroll in some Spanish language classes, too.
2. Embrace of the Serpent
The festival's closing night film is none other than the highly anticipated Colombian movie, Embrace of the Serpent (El Abrazo de la Serpiente). Nominated for an Academy Award and having won awards at both the Sundance and Cannes film festivals, this film follows two explorers in search of a rare flower that is said to have healing qualities. Incredibly, the movie is inspired by journals kept by German explorer Theodor Koch-Grunberg and American biologist, Richard Evans Schultes.
3. Ma Ma
Get the tissues ready because Ma Ma looks like a tearjerker! Penelope Cruz plays Magda, a single mother who has just found out that she has breast cancer. It's not entirely depressing, though, she does meet a love interest along the way and even ends up pregnant with a baby girl. This one celebrates the strength of a woman, especially when faced with challenging and heart-breaking moments in life. Basically, women kick butt when faced with adversity.
4. No Kids
Once you're done crying about Penelope Cruz, you're probably going to want to feel like life is worth living again and this film is sure to do it. No Kids (Sin Hijos) is a comedy by Ariel Winograd who is famous for other comedies including My First Wedding and To Fool a Thief. Gabriel is divorced with a daughter and it's been a while since he's been on a date. After some arm twisting from his friends he meets a gorgeous woman and decides to go on a date with her. Things are going well until he finds out she hates children. Instead of coming clean about his daughter, he makes a mess for himself and tries to cover up the truth for as long as possible.
5. A Ticket to Your Life
A Ticket to Your Life is a documentary by Esther Lozano, a multimedia journalist and documentary filmmaker. She follows three recent migrants to Australia from Spain, exploring the difficulties and challenges they face after leaving their country behind in search of opportunity and a new life. She also speaks to senior Spanish migrants who left Spain and have been living in Australia for more than 50 years.
6. Truman
I would pay to watch Javier Cámara or Ricardo Darín read from a phone book, that's just how great they are. So to see these two actors in a film together is the thing of dreams. In Truman, Tomás visits his old childhood friend, Julián, who has been diagnosed with a serious illness. The pair become nostalgic, visiting places that were once just memories, and comfort each other as only best friends know how.
For more information, ticket prices and session times, be sure to visit the Spanish Film Festival website. Don't miss out on Opening Night on Tuesday the 19th of April at 7pm, at the Palace Baracks.
Pin this post about the Spanish Film Festival for later!