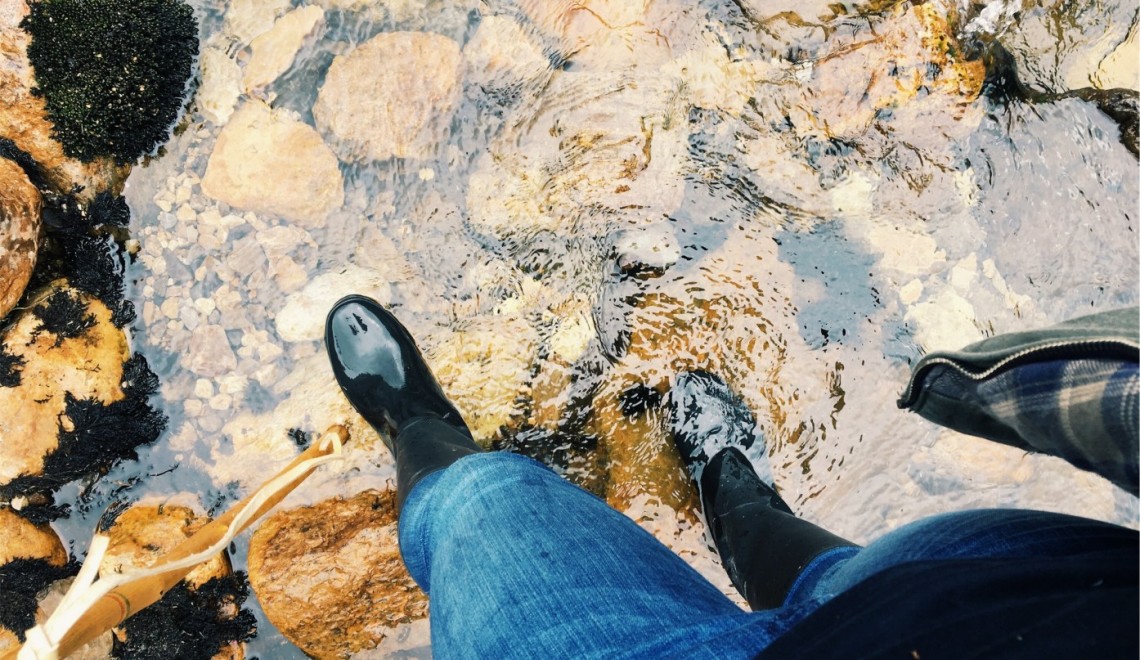 As the smog and congestion of Bogota becomes a matter which needs an urgent solution, there is a place not too far from the city where the air is so clean and fresh, it's almost hard to breath; and the water even cleaner.
A couple hours outside of Bogota, you can take a winding trail to the top of a mountain for a hike so raw and untouched, it's beauty will silence you. This is Bogota's best kept secret: Reserva El Zoque, in el Paramo. 
El Zoque is a natural reserve, dedicated to promoting an ethical and sustainable natural experience for foreigners and locals alike, by offering educated hiking trips around the Paramo. 
The Reserve's founder, Mauricio Restrepo, spent years exploring the mountains and trails near his farm, learning about the different species of plants, algae, and moss, which grow differently depending on the altitude of the paramo. His understanding of the local ecosystem is unprecedented and he shares that with his visitors. 
SO WHAT IS THE PARAMO?
The Paramo is in short, an alpine tundra. Without going into technical terms, its a combination of ecosystems which survive above the timberline. Imagine a place so high that trees stop growing, but is still lush with vegetation. The water sources from the Paramo are clean and clear and the air is untouched. Wild life is sparse because of harsh conditions, but when you spot them, they are majestic. 
El ZOQUE
A two hour drive from Bogota, you arrive at the basecamp of El Zoque, just passed Guasca, Cundinamarca. The small mountain pueblo is quite and relaxed. The weather is typically cool and overcast with a drizzle, but on a rare, lucky day you might catch vibrant blue skies dotted with puffy clouds. 
The entry to the reserve is marked by a large sign where the hike starts. At first wet and muddy, you climb up a steady incline, circling trees and stepping over rocks to cross rivers. The trail is marked by handmade signs leading to different sites: Basecamp, La Cascada, Point A. There's a constant mist in the air as you climb higher into the clouds and your chest might start to feel tight as it gets harder to breath. 
At certain points, your guide will point out the changes in moss, noted by color or texture and the trees begin to give away to dense neotropical plants. When you think you've gone high enough and the city below is a tiny smudge way down below, you continue walking! The buzz of high powered electricity towers breaks the silence you've felt during the two hours hike until you reach your final point: La Reserva, an abandoned dam, which broke in the 70s. At this point you've reached elevation 11,000ft.
You're tired, but more awake than you've ever felt before, breathing air so fresh it's almost sweet. You're sweating but its raining and your boots are covered in mud so that they've become heavy. None of this matter though, because you've made it to the top and the beauty is astounding. Not many have had the chances to see the view that you're witnessing; and its impact is one only found in the Andes.  
El Zoque works hard to preserve the trails with the integrity and care it deserves, which is why each trip must be booked in advance. Camping and overnights are available upon requests and guests are taught about how they can reduce their impact and continue to preserve the tundra, and still reap benefits of the area like clean water. 
With the help of a guide like Mauricio, visitors have a chance to experience the almost untouched trails and see with their own eyes how balance in an ecosystem is so important.
For more information about El Zoque and to organize your trip, check out their Facebook and Instagram. Highly recommended for travelers who are seeking a great hiking experience near Bogota!
This post was originally published by Andrea Jaramillo La Reserva El Zoque: Guasca, Cundinamarca.