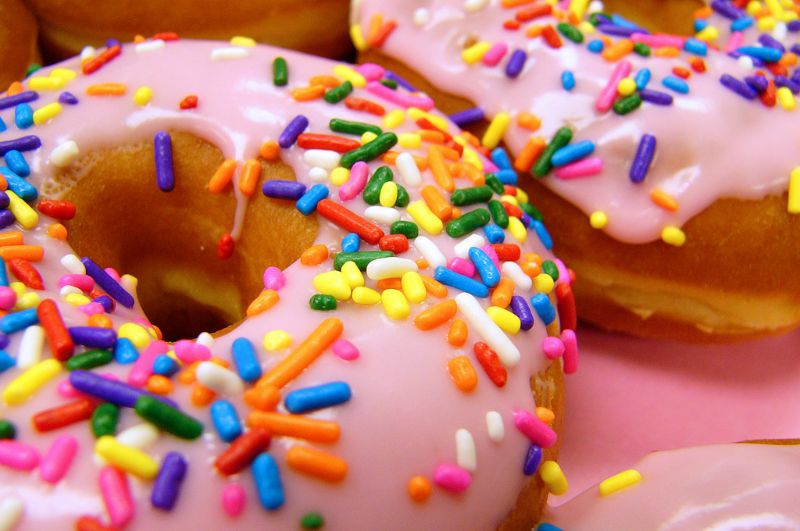 Image: tinymwriter/Flickr
Not that I usually spend my spare time looking myself up on Google or anything, but I did happen to do a search for myself the other day (I know, how embarrassing!). As I sifted through blog posts and old images from that time I was in the local newspaper, I stumbled across a travel Colombia forum.
Someone had posted my article "6 Reasons why Colombia is scarier than you think" with comments along the lines of: "This article is misleading to travellers. Gringos will visit the country thinking they'll be safe and will get into trouble."
The forum is no longer online, unfortunately, otherwise I would have grabbed the quote directly and shared a link here, but that was the general gist of it. And it got me thinking about whether travel bloggers, or rather I, as I can only really speak for myself, am sugarcoating Colombia? And whether the rose-tinted glasses approach to blogging about the country can actually do more harm than good?
Just yesterday an old work colleague of mine in Bogota posted on his Facebook page that he'd been held up by three men in broad daylight on his way home from work. It was 4 o'clock in the afternoon, he said, but the guys got spooked by something and ended up running off before much damage could be done.
"Bogota is in a state of chaos," one of his friends responded in a comment.
Another person shared a link about an assault that occurred on the Transmilenio bus system, also in Bogota. Other journalist and blogger friends share their commentary of the country, the never-ending peace talks, the injustices the locals have faced after decades and decades of civil unrest and corruption, and the violence and crime that has occurred as a result. They share pictures of the pot-holes in Bogota's roads that never seem to get filled and videos of the country's elite abusing, or attempting to abuse, their power.
I never really talk about that side of Colombia. Having travelled and lived in Colombia on and off over the last 10 years, and returning again next month, I have a lot of stories about the country to share. But very few of them are solely negative. Colombia's narrative is traditionally very negative as it is. Just mention you're going to Colombia to someone and they still gasp with worries about your well being, which is fine, I get it, you've got to be careful when you're travelling to Colombia.
Be careful at night, be careful on buses, be careful with your belongings, be careful in taxis, be careful with your alcohol, be careful, be careful, be careful.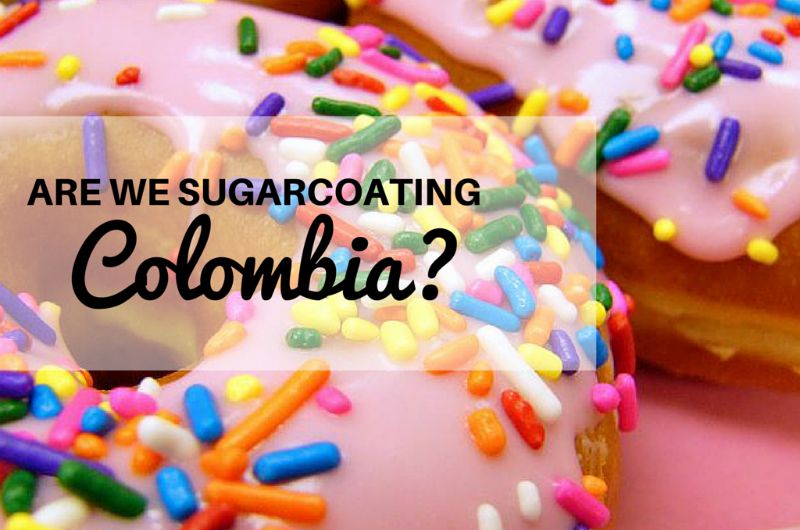 But, I wonder, if I just chat about all the positive things I see in Colombia, the funny things, the odd things, and overlook the things that I wouldn't accept back in my home country, I might be sugarcoating some elements of Colombia, which need some attention, change and work. Right?
As Marie mentions on her blog Honestly Cali, 89% of people in Colombia live in strata 1-3 and experience some level of poverty. It's while you're living in Colombia that this divide becomes increasingly obvious.
"One of the most difficult things about living in Colombia is the high rate of poverty. You are constantly reminded of a plethora of social injustices just by stepping out of your front door, " Marie writes on her blog.
It's while living in Colombia that we begin to see different aspects of the country over time – the honeymoon stage ends, the rose-tinted glasses become scratched, and we're forced to see Colombia for what she actually is, warts and all – but as a traveller to Colombia, hopefully (and really, I hope) we can hear the negative stories and decide to visit anyway.
Just as I've mentioned before, if you're ready to take Colombia off your itinerary because of violence, crime or social injustices, then perhaps Mexico and the United States should be reconsidered, too, or any other big city, for that matter.
While, yes, I do focus on primarily positive aspects of travelling to Colombia that's because, overall, the experiences I have had in the country have been overwhelmingly positive. But I have no doubt that unsavoury things go on right under my nose and for that reason we also need a healthy and robust discussion about Colombia, if only to keep the country moving in the right direction.

There is no shortage of political commentary, positive and constructive, about Colombia elsewhere, people are aware of the civil unrest, the corruption, the crime and the tensions felt within the country. I wouldn't say I'm sugarcoating Colombia, I'd say I'm just giving another narrative a chance to be heard.

What do you think? Am I sugarcoating Colombia? Share your opinions with me in the comments section below.