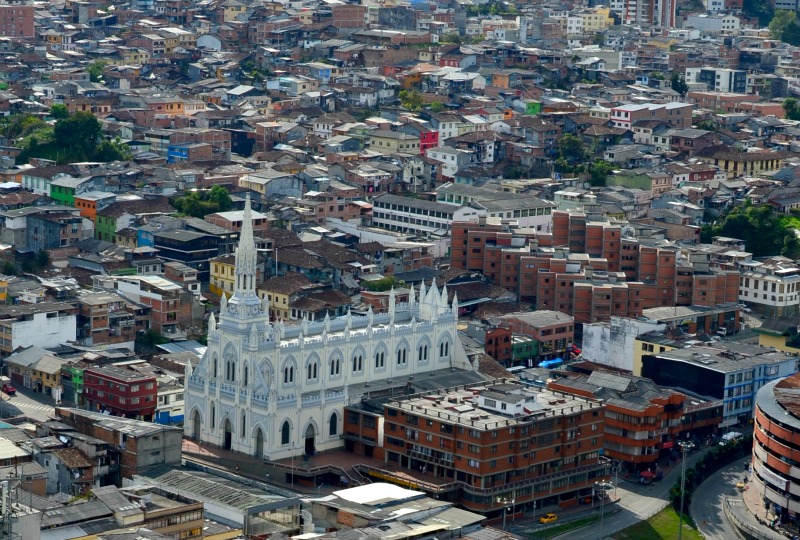 After spending a wonderful few days in Salento, it was time for us to leave the quiet coffee town and head up to Manizales. We caught a bus from the "transport terminal" which is really just a small bus stop across the road from the primary school, and headed back to Pereira's bus terminal, where we caught another bus to Manizales, which took a good hour and a half.
Once we arrived in Manizales we caught the cable cart up to the city centre. You can catch a taxi, but why would you trade in views of this city for a regular car trip?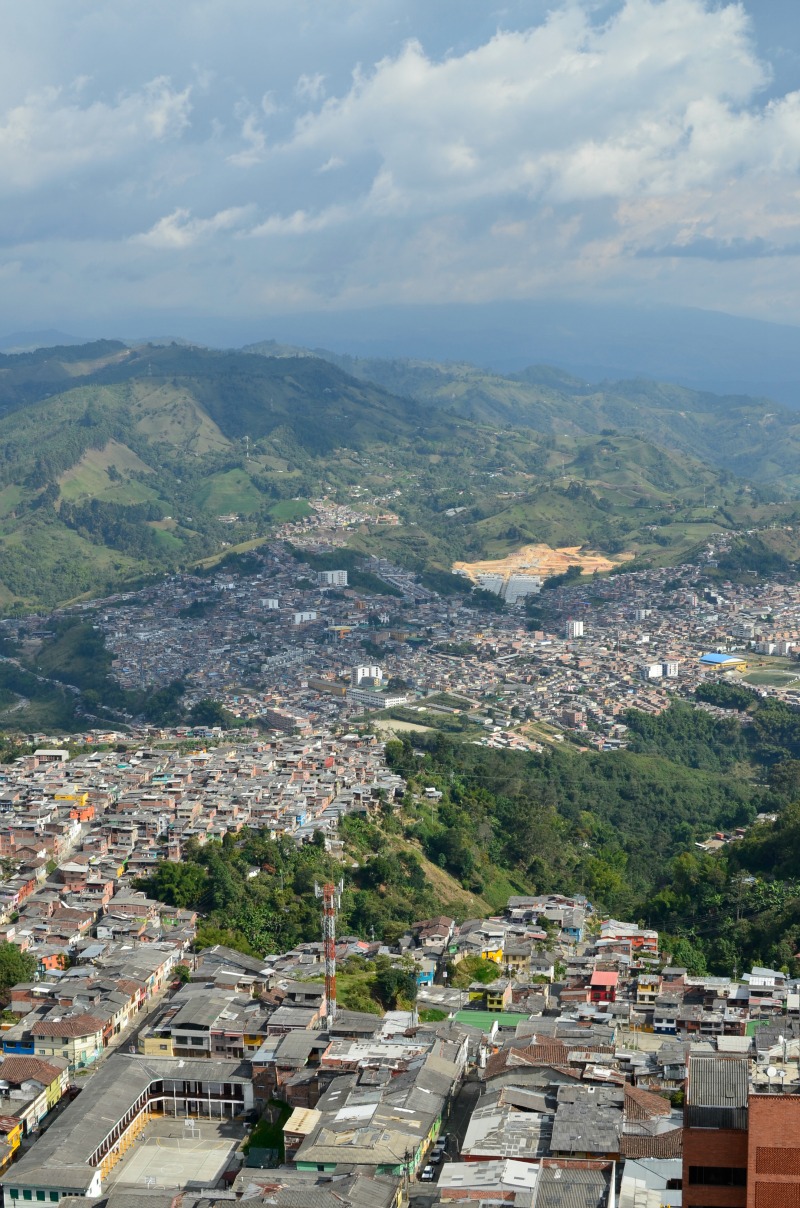 You just wouldn't!
We then walked a further 10 or so blocks to our hostel, Kaleidoscopio, where we were greeted by an adorable Pomeranian-looking dog named Gizmo and our host Marta, who greeted us with a big smile and a cup of tea. Bliss.
Manizales is a reasonably quiet, medium-sized city situated in the Colombian Andes. It's the capital of the Caldas department and is close to Nevado del Ruiz, one of Colombia's most active volcanoes. It's within the coffee region and is surrounded by beautiful greenery and rolling hills.
Manizales is part of the coffee region in Colombia and is actually one of the main producers of coffee in the country. As well as being known for friendly people (duh, what part of Colombia isn't?) and coffee culture, Manizales is also a university city and an education hub.
Manizales might not be on the beaten track for many tourists making their way to Colombia, but I say that needs to change, because there's so much to do in this city. I'll be sharing more about my experiences in Manizales over the coming days, but in the meantime here's some information about how to get to Manizales.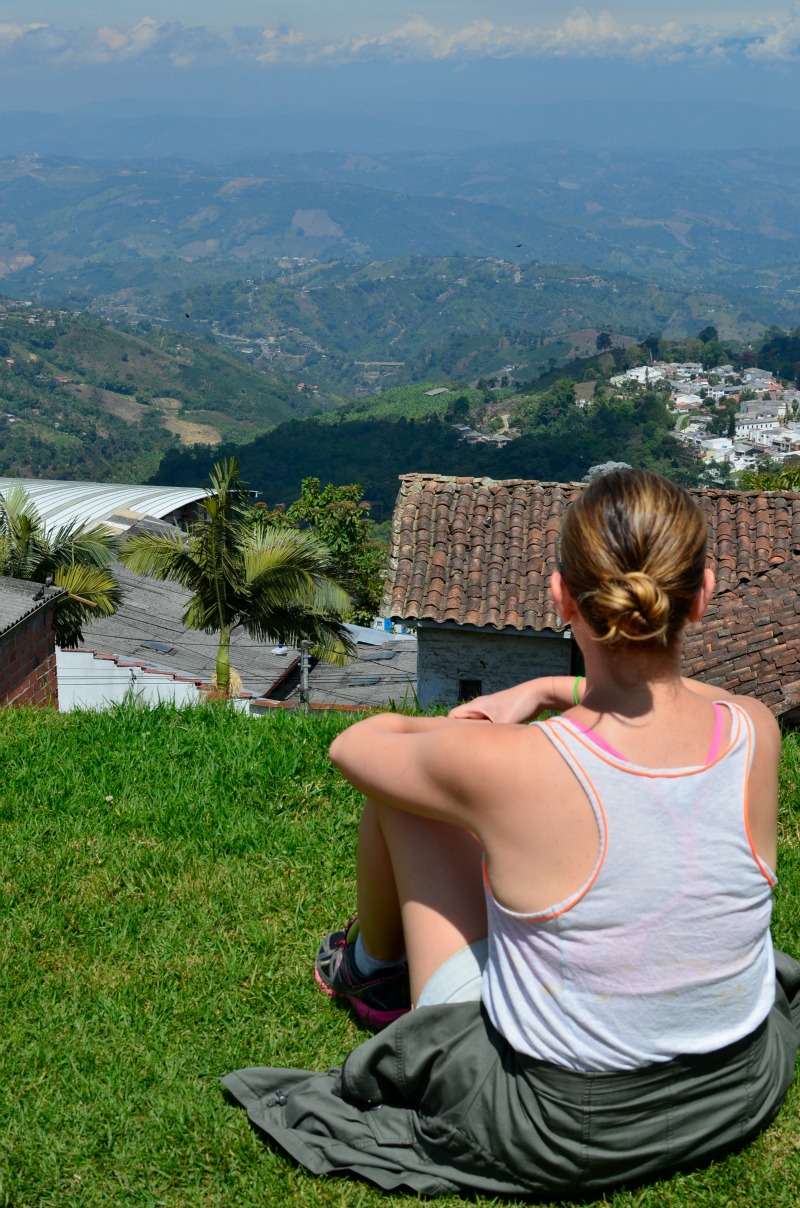 How to get to Manizales
By bus: Buses run from Pereira, Armenia and Medellin. The bus will drop you off at the Terminal de Transporte (Transport Terminal) in Manizales which has public toilets, food outlets and souvenir shops. Just down the hall and across the way, you'll find the cable car station which will take you up to the centre of town for around $1,600COP (August, 2015). The buses range in quality and luxury, but if you pay a couple of extra dollars you can usually find quite a nice bus with comfortable chairs for the ride.
By plane: The only non-stop flights that run through Manizales are from Bogota and Medellin. So, if you're heading there from another city, you're going to have to pass through one of these cities en route. Flights range in price, but I bought mine from Avianca as part of a deal which include three flights (Bogota – Pereira, Medellin – Cartagena and Santa Marta – Bogota) and each flight ended up being around $63AUD.
Search for flights to Manizales here:
Pin this post for later!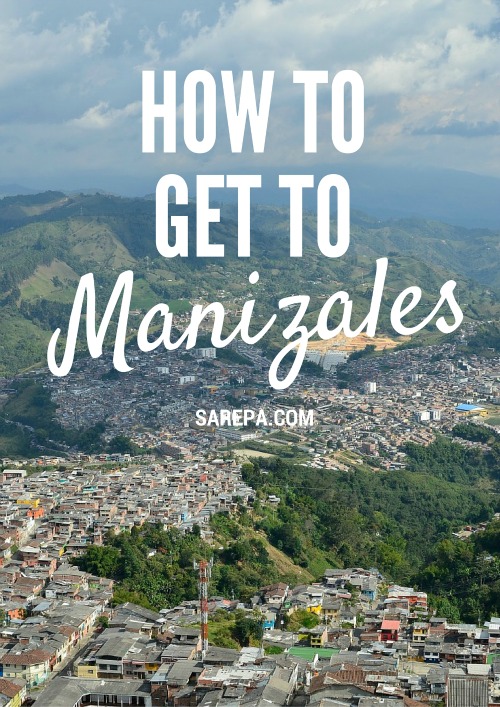 Have you been to Manizales yet? Is it on your list? Let me know in the comments section below.