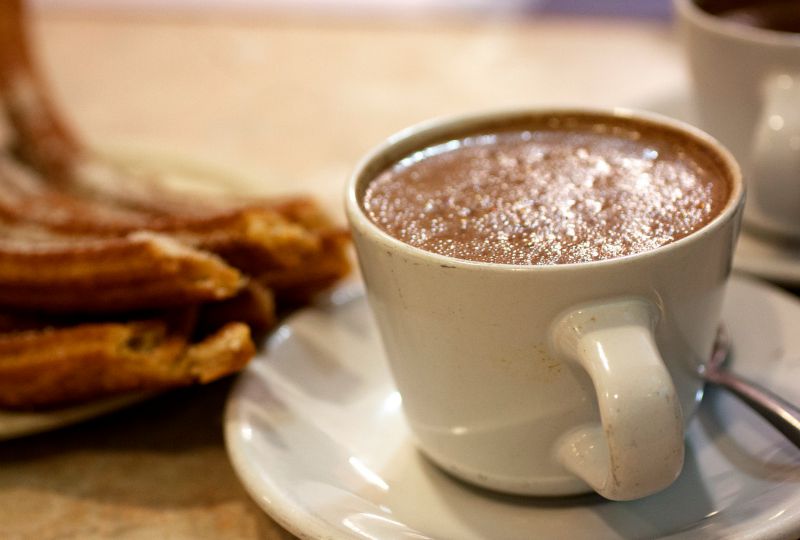 Image: bionicgrrrl/flickr
What is the secret to the perfect cup of Colombian hot chocolate? Is it the way it's made? Does it come down to the perfect chocolate to milk ratio? What about the type of chocolate? Is it the cheese that melts and sinks to the bottom of the cup? Or maybe making it with love really does give it that extra delicious flavour?
Hot chocolate is a favourite in cooler regions of Colombia, including Bogota. It's enjoyed for breakfast, with arepas and cheese bread, it's the perfect snack with a few chunks of cheese, or a great way to finish off a long day with the family, especially if you have a sweet tooth!
While I was living in Colombia I learnt from different people about how to make the perfect cup of Colombian hot chocolate, and they all said the same thing: it comes down to the froth!
Using a aluminum jug called a chocolatera and a wooden or plastic stick with a jagged edge at the bottom (called a molinillo) the milk and the cacao bars are whipped over a hot stove or an open fire.The molinillo is rubbed through the hands to whisk the milk.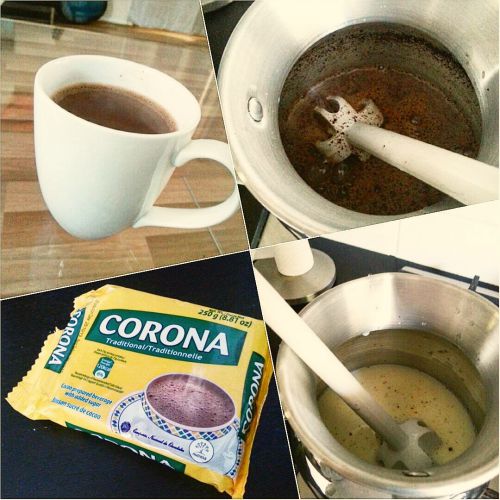 You want to whisk the milk over the stove until it reaches a certain temperature and begins to bubble and expand. But don't forget to remove the chocolatera, or your pot, off the stove straight away, before you make a big mess of the place! Then return it to the stove and repeat that process another two times. This, apparently, will give the Colombian hot chocolate a thick texture and a richer flavour.
If you're keen to give this recipe a go, here's what you're going to need.
Colombian Hot Chocolate
Ingredients:
Bars of chocolate, popular brands include Corona, Diana and Luker (one bar of chocolate per cup of milk)
Milk – you could use soy or almond milk for this recipe if you're vegan, although I'm not sure if the milk will froth in the same way. Pour in one cup of milk per person you are preparing for.
Molinillo for stirring
A pot or a chocolatera if you can get your hands on one
Directions:
Follow the directions as above, making sure you froth the milk three times. Is this the secret to the most delicious cup of Colombian hot chocolate? Give it a go and let me know.
Pin this post for later!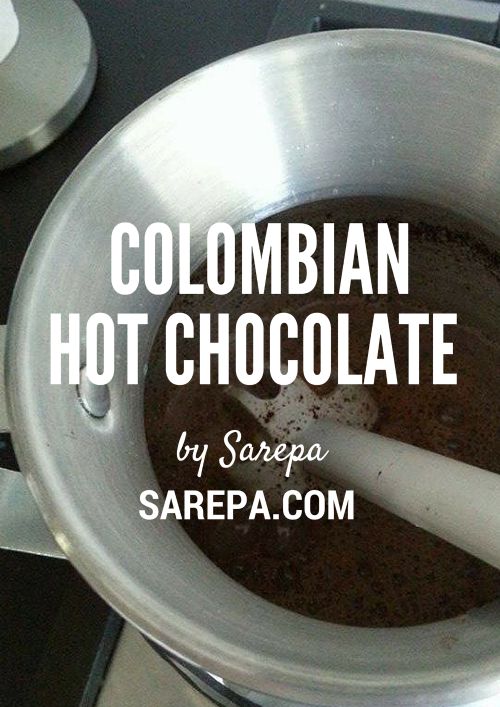 What do you think? Do you have any tips to making the perfect Colombian hot chocolate? Share your secrets in the comments section below. Cooking secrets from abuelas are very welcome!