Image: Steven Depolo/flickr
Oh, humble arepa! How I love thee. The crispy texture, the salty flavour, the buttery goodness, the bland corn taste that goes well with pretty much any type of food, sweet or savoury.
Arepas are a big deal in Colombia and I am a self-confessed addict (hello, weight gain!). They can accompany any and every meal and while not everyone is a fan on the simple savoury corn disk, there are many of us that are quite simply addicted to this food favourite.
And so, with my fellow arepa addicts in mind, and with my tummy rumbling, awaiting the next arepa-accompanied meal, here are 9 signs you're addicted to arepas (like me). See the signs and celebrate it!
1. You just can't sit down to eat your arepas before taking a photo to share the deliciousness with the world:
2. Your day is so much brighter when you know fresh arepas are being made:
3. Your arepa love is so real, you shape them into love hearts:
4. Once you've tried a stuffed arepa, you know hamburgers will never be the same again:
5. And either will birthday cakes:
6. This is how you feel when you find out arepas are on the menu:
7. They give you hope that dreams really do come true:
8. Finding the perfect arepa accompaniment is a must:
9. And you know there is no such thing as too many arepas:
Pin it for later!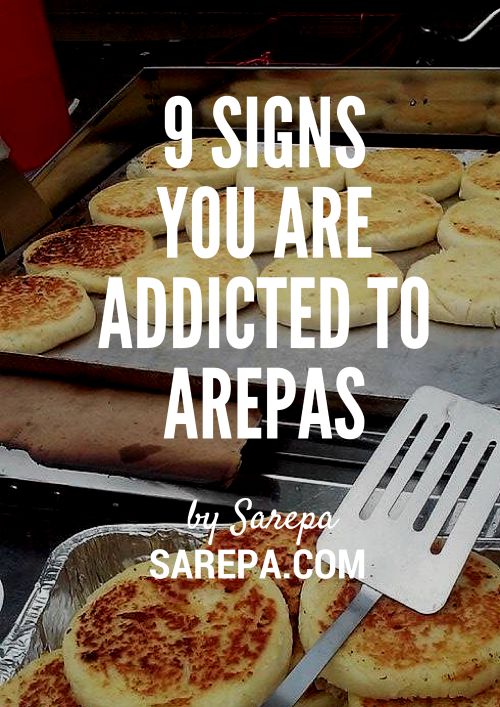 Big thank you to Giovanni for sending through the above photo through Facebook!
Are you addicted to arepas? Share your photos with me on Instagram @sarepa.travel or Facebook.