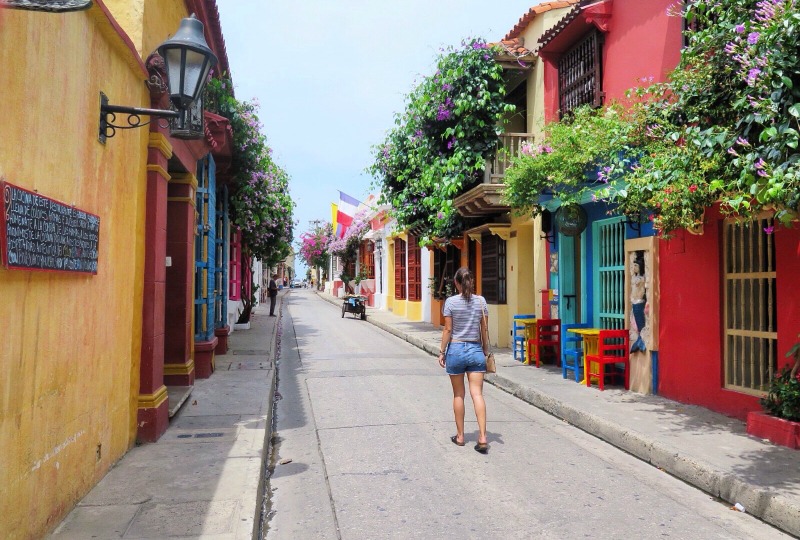 Ashley Peak has recently moved to Colombia and has made the city of open doors, Manizales, her home away from home. I had the opportunity to chat with her last week all about what life is like in Colombia compared to the United States and how she spends her time in the coffee region. It's been wonderful to learn more about her through this Expats in Colombia series. Be sure to find out more about Ashley via her website, Optimism Rampage.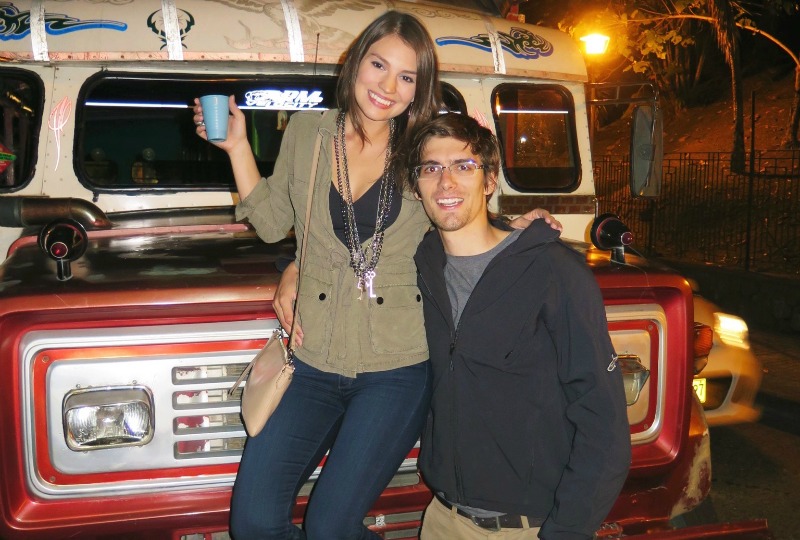 Name: Ashley Peak
City/Country you're originally from: Spokane, Washington, USA
Where you live in Colombia: Manizales, Caldas
Can you tell me a little about yourself and how you ended up living in Colombia?
When I was an undergraduate studying Literature going through the oh-so-stereotypical, "Oh my god, what am I going to do with my life? How can I choose one thing for the rest of my life?" I came across the book Refuse to Choose by Barbara Sher. I've always believed books can solve any and every problem. This particular slop of self-help opened my eyes to the idea that I could "have it all," and so I started working towards building a career where I could pursue multiple passions.
At first, I worked for a year after earning my BA at an interpreting agency by day (and developing the now delightfully useful skill of understanding foreign accents) and spent hours drooling over travel blogs by night. Finally, I decided to apply for a Master's in Teaching program. I knew there were many opportunities to work abroad in teaching, and where else could I talk about writing and reading all day? I found my perfect fit, the perfect blend of literature, writing, traveling, and activism.
During my Master's program, I studied abroad in Africa and taught ELL strategies to teachers there, and when I graduated, I got my first teaching job at a Title 1 middle school. I gained two years of brutally beautiful experience you can only get from a high poverty school. I made a pact with my partner in love and wanderlust to move abroad together if/when I was offered a teaching position abroad.
We were both really interested in South America (neither of us had ever been), and so I applied for every open position on the continent through Search Associates, an agency that places teachers in international schools around the world. I was offered a position at a bilingual school in Manizales, Colombia and haven't looked back since! Since moving here, I've started writing again and even became a regular contributor to Colombia Eco Travel. I designed a life filled with many of my passions (teaching, traveling, writing, and language), and now my only struggle is to keep up with them all!
What were your first impressions of Colombia? Did they match your expectations?
I have been living, teaching, and traveling in Colombia for seven months, and to be completely honest…this country wasn't my first choice; I had dreamed of the mountains of Peru and the wine in Argentina. In fact, I had never even truly considered traveling to Colombia until I had accepted a teaching position here. It was only then that I learned about all there was to do, see, and experience here; instead of my original intention of "Colombia simply being a jumping off point to explore South America," I found myself choosing to stay in Colombia for almost a year before planning a trip outside the country. It's easy to gush about Colombia. When I arrived, I was greeted at the airport with warm hugs and smiles. Students from my new school offered to take me out for coffee and the classic Manizales pastry, Miloha, before school even started. I've been asked if I'm happy in Colombia at least once a day since I've been here, I've been hugged more in Colombia in 6 months than I had been in my entire life in the U.S. The reality of my experience in Colombia has been incredibly warm and positive to the point of making any expectations of fear and worry feel embarrassing.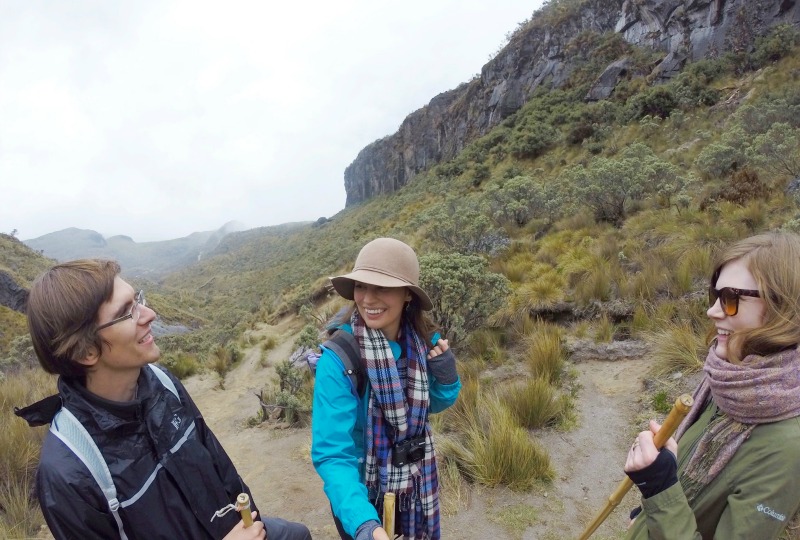 What is an average day like for you?
An average work day consists of catching a bus to my always lively school. I'm currently teaching a unit on global issues; we've been studying topics like the water crisis, poverty, hunger, and the environment. It's really interesting to hear 12-year old Colombians' perspectives on these issues; they are all incredibly caring and insightful. On the weekends and on vacations, I try to get outside as much as possible and travel. I go walking in a neighborhood I haven't been in yet or explore a new hiking trail. So far, I've traveled to Santa Marta, Cartagena, and Medellin. I also spend a lot of my down time learning Spanish and take private lessons.
What's one of the more interesting aspects of living in Colombia, compared to back home?
For me, it's very interesting to see how people interact with each other. Personal space is smaller, and talking over each other is normal. Colombians are passionate (and a little loud, at least in the classroom), and they hug and kiss my cheek a lot. It's a lot for me to get used to, but it also makes me think about my own cultural habits.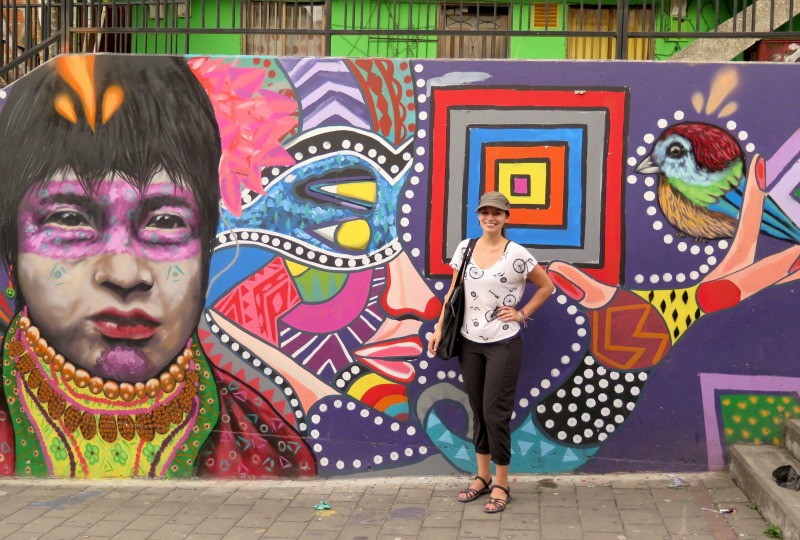 What's it like being a teacher in Colombia?
My students are all bilingual, and they inspire me every day. They love to do group projects, and they're very creative; teaching them is fun but also challenging. I recently asked them to create a rap song in English and agreed to make my own in Spanish; we are still laughing about it. They have no shortage of energy! Every time I tell someone I'm a teacher here, locals are really positive and encouraging…something that feels very different from the U.S.
What do you do for fun in Manizales?
There are some great hiking trails right outside the city, and I also love people watching and writing at some of the local coffee shops. Sometimes I also embarrass myself by signing up for a Zumba class, which by the way…is way more advanced here than in the U.S.
Where are some great places to eat in Manizales?
My favorite places are Limonaria (best drinks), Kaffe Florida (best coffee), Don Juanco (especially the ajiaco) and the Manizales Food Market (which is a food truck fiesta).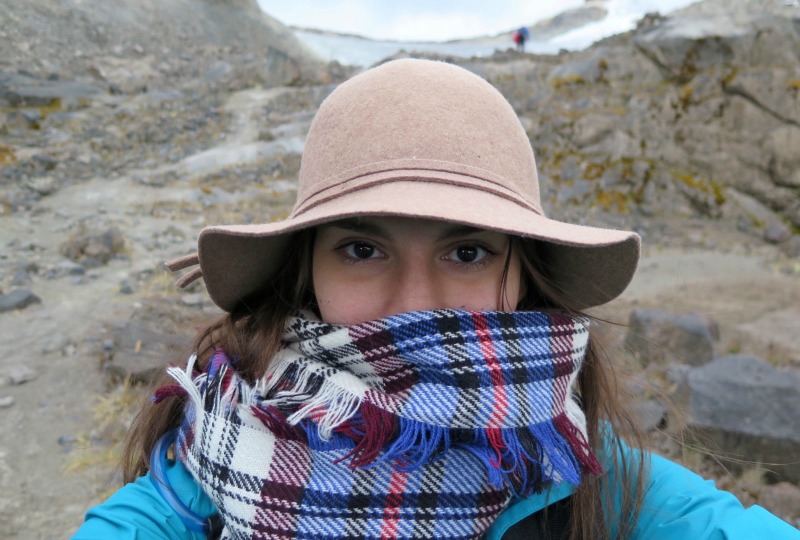 Do you have any advice for people looking to live in Colombia?
Don't let Colombia's unfair reputation scare you away. From patience and kindness with my in-progress Spanish to being eager to practice English, including one cab driver who had me time how fast he could count to 20 in English – people here are excited to have conversations with foreigners. I've been invited over for homemade ajiaco, and I've been given many free rides in the rain. A family offered to let me borrow a bicycle and join them for Ciclovía, and even my doorman enthusiastically helped me with a video project for school (which included him rapping). I can't say enough to emphasize how welcoming Colombians are to foreigners and how thankful I am.
Find out more about Ashley and her life in Colombia via her website, Optimism Rampage, or follower her travels via Facebook.
Do you know any other expats and locals doing great things in Colombia? Let us know!