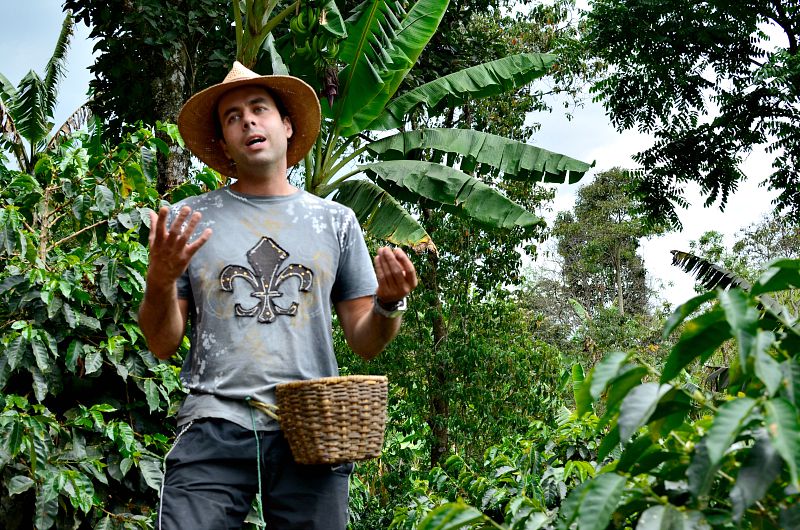 They say that truth is often stranger than fiction and that is often the case in Colombia. The history of the country is so colourful, so downright unbelievable and often bewildering that no one could possibly make these stories up. The same goes with the Colombian coffee triangle and the history of coffee throughout the country.
It's understood that coffee was introduced to Colombia back when the Jesuit priests first visited the country around the 16th century. Jesuits, or members of the Society of Jesus, an order of Roman Catholic priests, are known for their mission work around the world including throughout Colombia. But more than just religious folk on a mission from God, these men were also known to be business people and educators.
Upon arriving in what is now known as Colombia's coffee triangle, or Eje Cafetero, one of the Jesuit priests, Francisco Romero, suggested the local farmers plant coffee crops as a source of income. But as soon as they found out the first crop wouldn't harvest for five whole years, the farmers were left shaking their heads about waiting that long and dropped the idea on the spot.
Read more: 10 things you'll become addicted to after travelling to Colombia
Completely unperturbed by the farmers' lack of foresight, Francisco Romero began dishing out something pretty peculiar during the locals' confession at church. Rather than the regular Hail Marys and Our Fathers, he ordered everyone to plant a coffee tree as penance. So, with every sin that was committed, every immoral act that was committed, every homewrecking affair, every lie, every lapse in judgement, the locals were instructed not to say their prayers but to instead plant three trees. And so the country's coffee industry was built on the countrymen's sins.
Now, there are more than 500,000 coffee farms, mostly small, family-run business, that have turned Colombia into the third-largest producer and exporter of coffee in the world. We can thank god for that.
So, which area makes up the Colombia Coffee Region?
Now, the Colombian Coffee Region is made up of more than 300,000 hectares of  beautiful countryside that was listed by UNESCO as a heritage listed site in 2011. If you're wondering what to do and where to go while you're here, here are just a few options.
Salento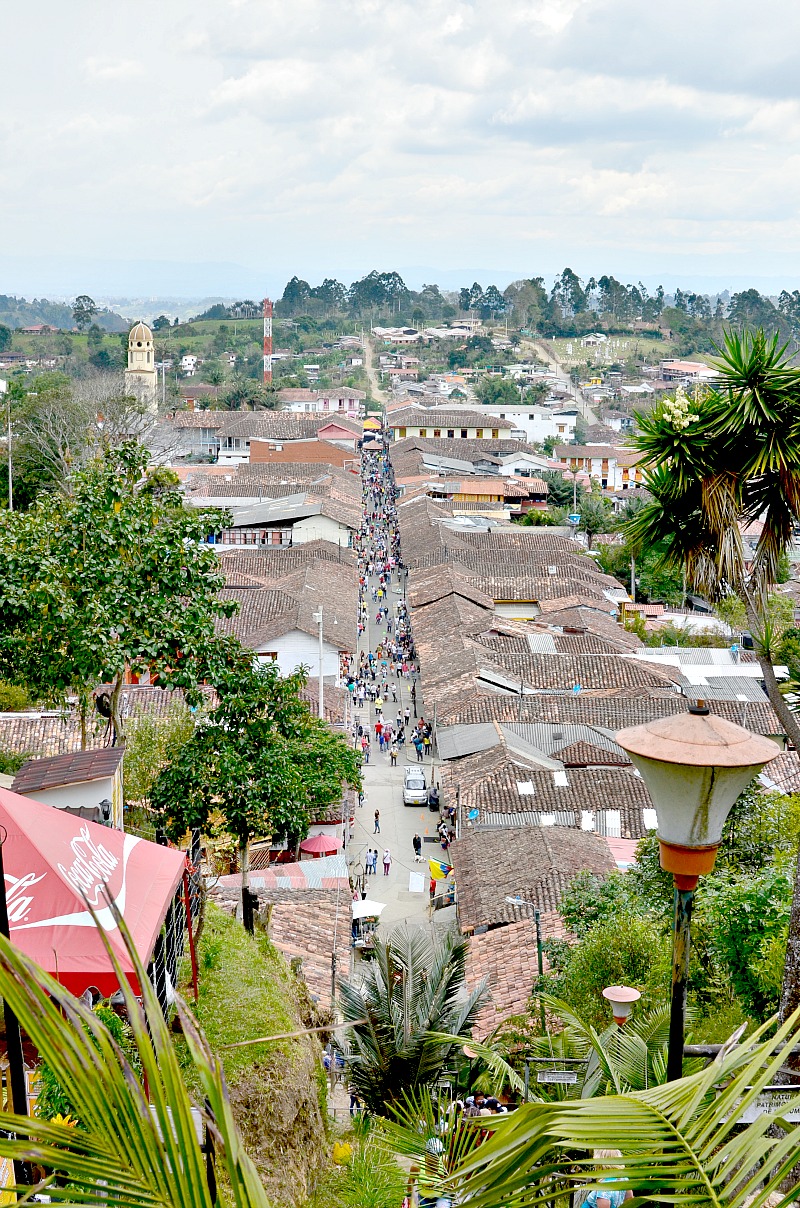 Salento is a small coffee town in the north-east of Quindio and because of it's relatively remote location and distance from bigger cities, it has kept its relaxed, small town kind of vibe. Tourism is Salento's biggest industry, though, so expect to see a whole bunch of backpackers who are just as enamoured with the place as you are.
Armenia
Armenia is the capital of the department of Quindio but it's not a tourism hotspot. It doesn't have the colourful buildings of Salento or the colonial buildings of Bogota and that has a lot to do with the fact that the city was destroyed by an earthquake in 1999. The city is now known as the Miracle City for it's fast growth and development.
Pereira
The city of Pereira is usually the stop-off point for travellers travelling to Salento, especially from Bogota. But rather than just passing through, there are things to get travellers excited. There are grand cathedrals, town squares and cafes and restaurants that are slowing popping up as crowd pleasers like those along Carrera 13.
Manizales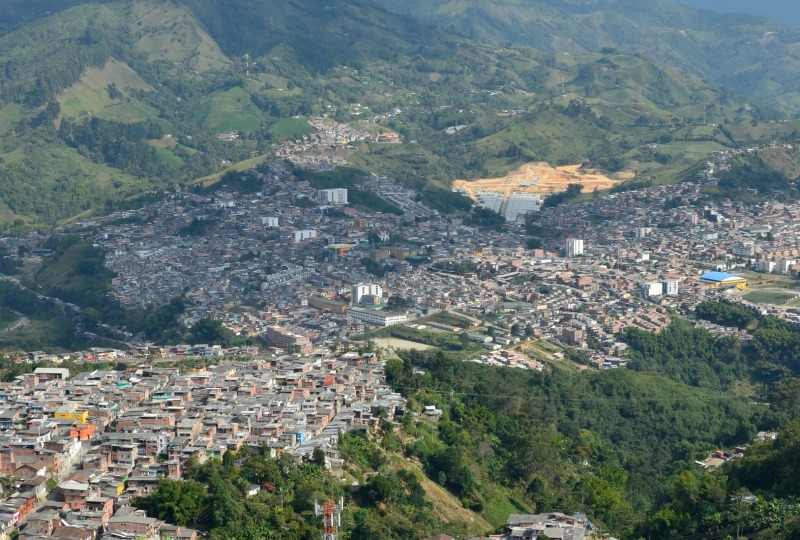 Tucked high in the Andes, at just over 2,000 metres above sea level and with a population of around 340,000 people, Manizales is definitely one of the more quaint of Colombia's major cities. Known as The City of Open Doors, it is one beautiful part of the Eje Cafetero that tourists haven't cottoned onto too much yet. But there's a distinctly youthful vibe in El Centre, where several universities, bars and restaurants are located.
Cocora Valley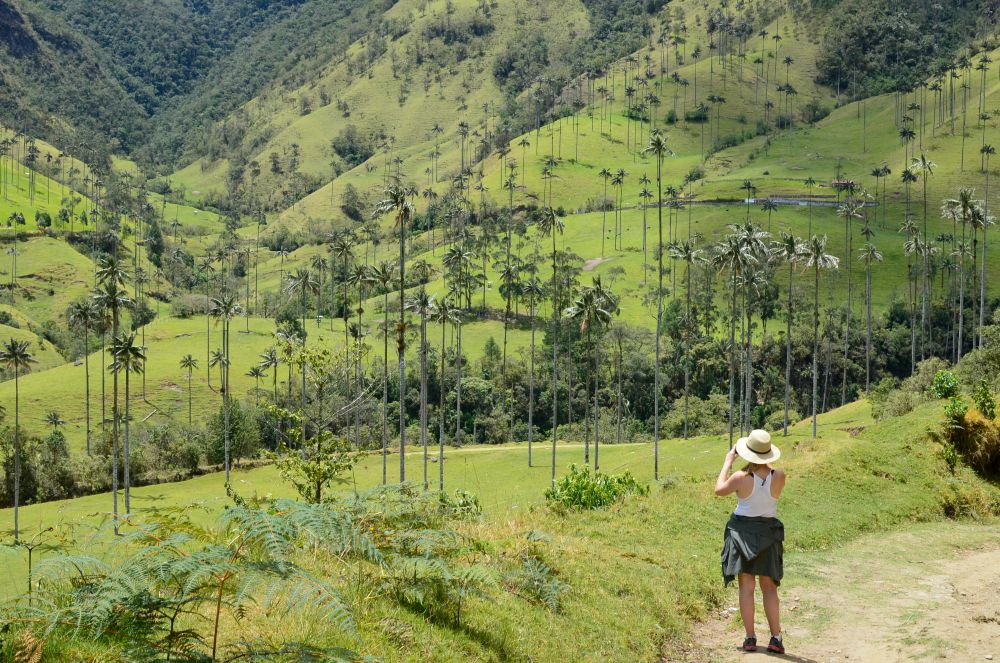 Jump on a jeep from the town square in Salento and you'll find yourself in Cocora Valley, one of the most spectacular hikes in Colombia. Bring your camera because the view of Colombia's national tree, the wax palm, is simply breathtaking.
What do you think about the Colombian Coffee Region? Have you visited? Let me know all about it in the comments section below.