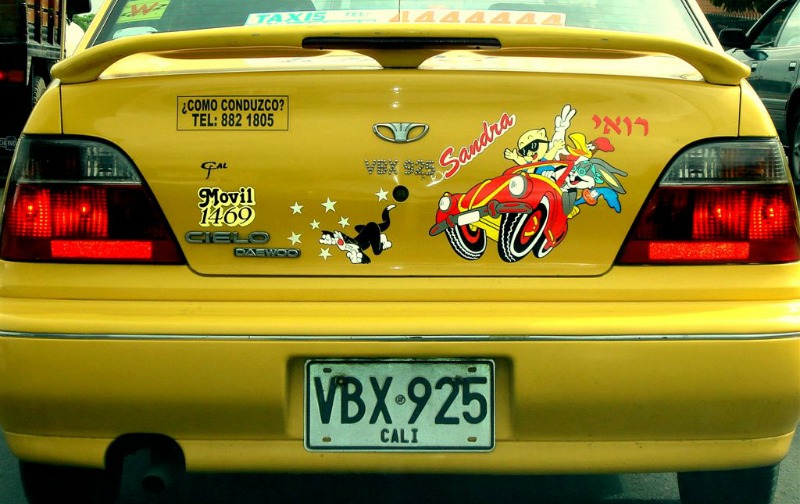 Image: Egore/Flickr
If you're not feeling brave enough to tackle Bogota's Transmilenio system, then you do have the option of either using your legs, a bike, or catching a taxi. Now, with talk of catching taxis in Colombia and South America in general, there come the safety warnings.
There are definitely things to think about when considering taking a taxi to whiz around town, but if you stick to these suggestions, then you will no doubt at least make a couple of new mates behind the wheel. Here's my guide to catching taxis in Colombia.
1. Call first
The general rule is to call up a taxi from a legitimate taxi company rather than hailing a cab directly from the street. There are horror stories about people getting into unmarked taxis who have later been driven around to ATMs around the city to bleed the person dry of their cash, so it is worth being wary when it comes to stepping into a taxi. If you're at a hostel, hotel, at your friends house, at a bar, call for a taxi first. I would often take a taxi straight from the street while I was in Bogota, but it is especially important to be careful at night. Click here for taxi numbers around the country.
2. Dispatch areas
If you've decided that you're strapped for time and absolutely cannot call a taxi in time to get to your destination, or can't get to a phone, then you can also catch a taxi from the street. Just be sure to look out for a taxi dispatch area, usually out the front of malls and shopping centres.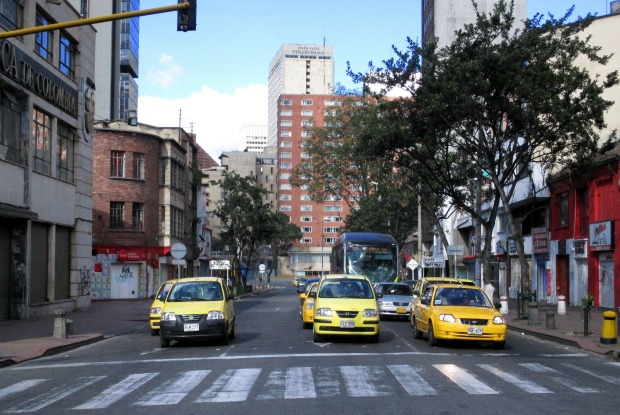 3. Be gentle
It seems Colombian taxis are rather fragile. I received several frustrated glares from taxi drivers, more than once, without realising why. If you see one of your taxi drivers shut the door for you, it might seem like an act of chivalry, but, more likely, they are just protecting their car from passengers who slam their doors, damaging their taxis with sheer force. So, be gentle and close your taxi door with care.
4. Watch the meter
When you decide to jump into a cab, whether it be off the street or when you call one directly, be sure the check that the meter is running. It generally will be. I think I only had a problem ONCE with someone not turning the meter on during my time taking taxis in Colombia. But, you know, just be aware. You don't want to be haggling with your driver at the end of your trip about the cost of the fare. At least when the meter is on, you can see throughout the journey how much it is.
5. Secure your valuables
Not that you're going to be flailing your valuables around or anything, but it's not a good idea to go around flashing your camera or your phone while you're in the back of the taxi. Just let your driver know where you need to go and wait until you get to your destination before you go checking your technological devices.
These are my tips and suggestions, but do you have any more tips for taking taxis in Colombia? Let us know in the comments section below.
More on Colombia
Travel Colombia: 10 Souvenirs you can take home and eat
Emergency telephone numbers for Colombia
Vaccinations, Colombia: What shots and jabs you should get